The Japanese city of Bepu is constantly shrouded in a veil of steam due to 3,000 thermal springs that discharge about 130,000 tons of hot water a day.
The cause of that is the largest active volcano Aso in Japan, about 1,592 meters high, which is located 96 kilometers from the city.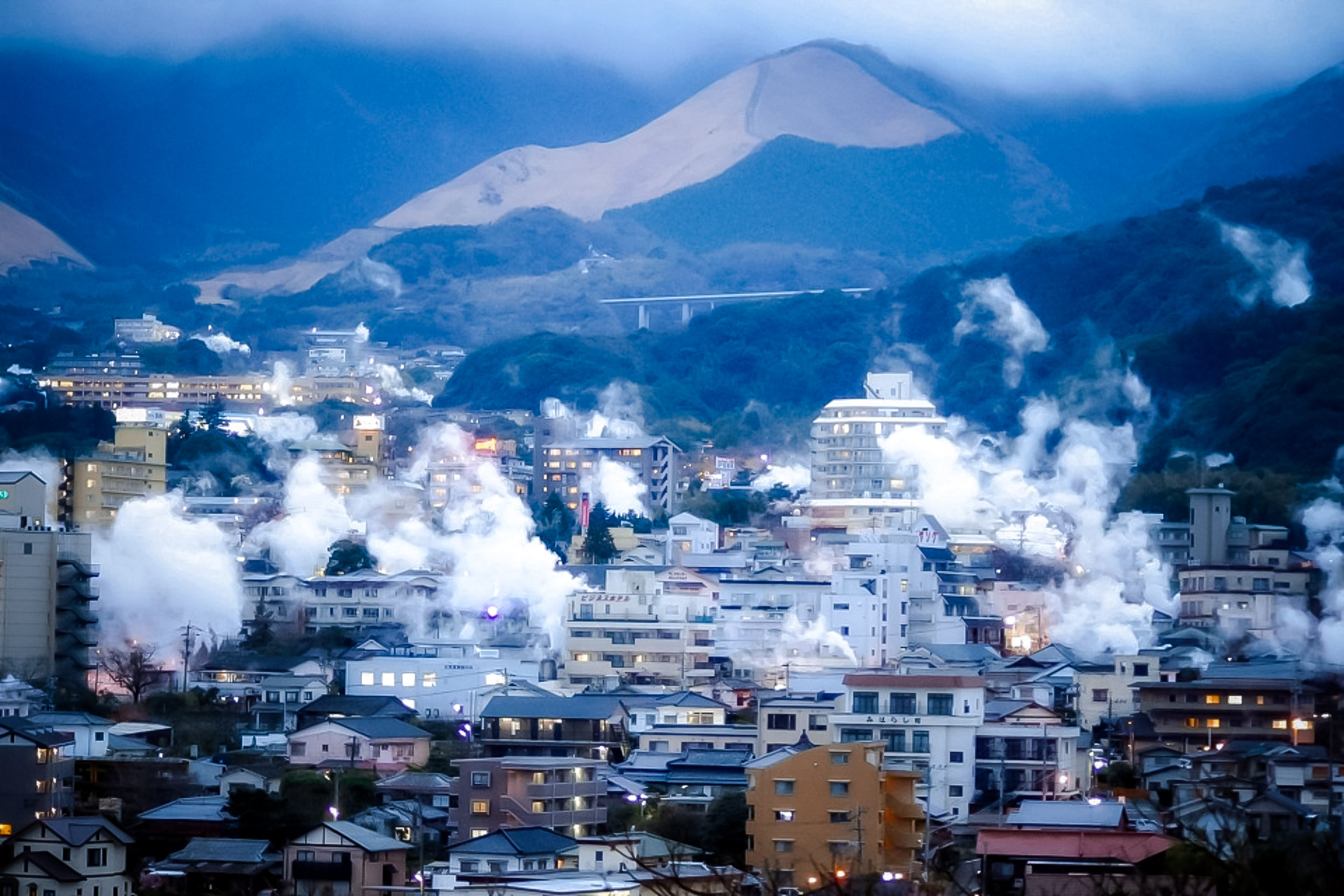 Bepu is the place with the largest number of thermal springs in the world, and the eight largest geothermal springs are too hot for swimming, so they are often called "the eight hellish entrances of Bepu".
In "Morx's Hell" there is hot blue water; "Shaved Head" is a mud pit with a temperature of 95 degrees Celsius, "Hell Mountain" is also a mud pit, but it is 90 degrees Celsius; The "cooking pot" contains six bars of different colors with a temperature of 80C to the boiling point; "Mountain of the Devil" or "Hell of a Crocodile" has slightly lower temperatures and is suitable for growing crocodiles; around "Bela bara", whose temperature is 95 degrees Celsius, there is a beautifully landscaped garden; "Bloody pond" is red, and "Hell's pipe" is a geyser of boiling water that delights tourists.
Visitors to this "hell city" can bathe in hot springs, but hot water from these springs is also piped to houses and businesses.