Chamonix Ski Resort, France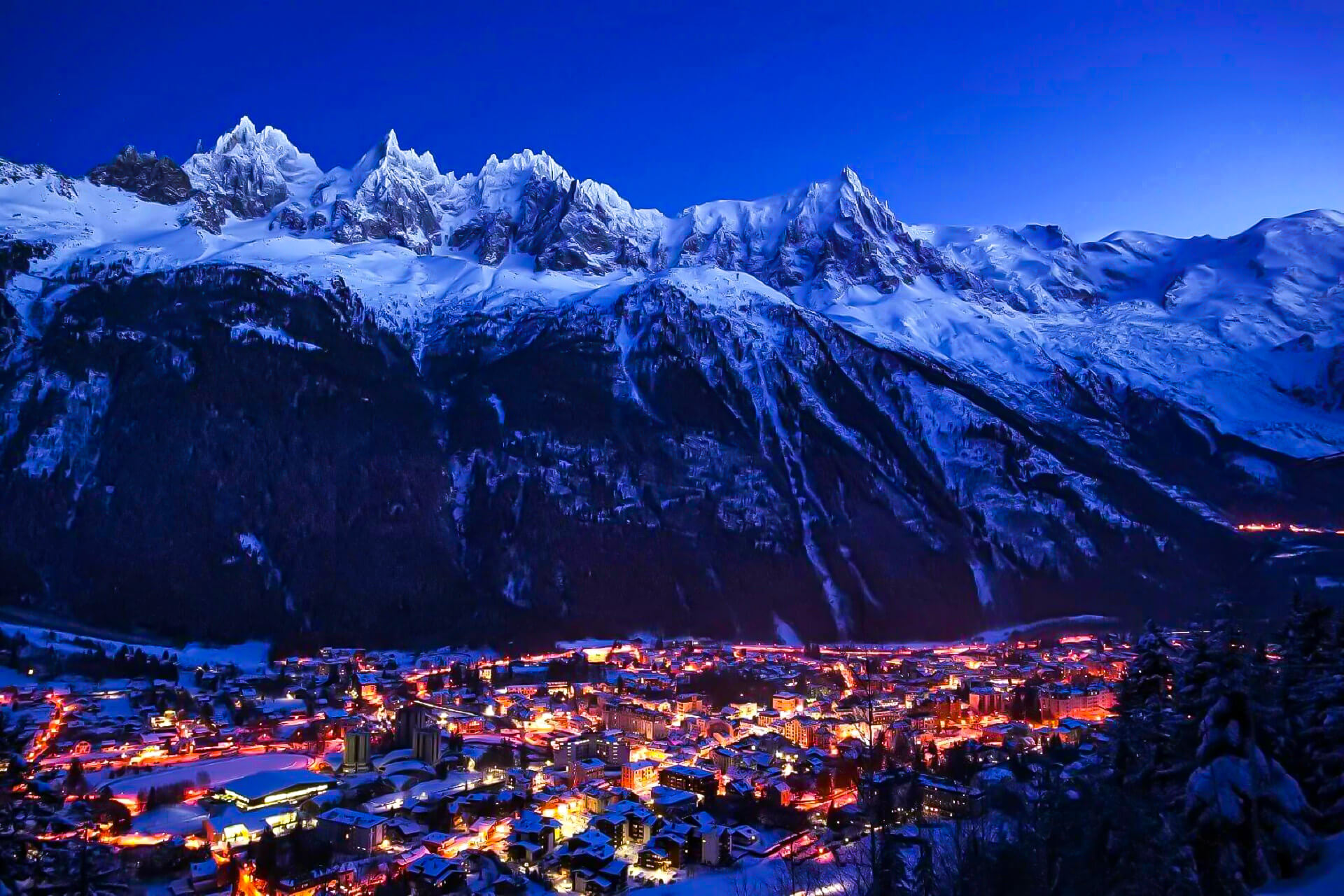 Europe boasts some of the most expansive ski resorts globally, but Chamonix stands out as a paramount mountaineering hub, nestled at the foot of the awe-inspiring Mont Blanc massif.
Situated in the Haute-Savoie department of France, Chamonix is in close proximity to the tri-border region shared with Italy and Switzerland.
Beyond the slopes, a sojourn in Chamonix promises an exceptional experience in its own right. One can envision the intrepid mountaineers of yore, drawn to this town that serves as the climbing nexus for nearby glaciers and peaks.
In its small yet picturesque expanse, Chamonix boasts cobbled streets, resplendent ancient edifices, and a rich historical heritage. The town is eminently walkable, and its gastronomic offerings are nothing short of excellent.
As far as skiing is concerned, the Breven area is nothing short of astounding. Chamonix boasts an astounding 490 individual ski trails, and it holds the distinction of hosting the first-ever Winter Olympic Games in 1924.
Though the ski areas in the Chamonix Valley may appear modest on piste maps, each one presents a novel and unparalleled skiing experience.
Perched above Shimoni, the peak of Aegius di Midi reaches a soaring 3,842 meters, serving as the launchpad for the world's longest descent, spanning a staggering 22 kilometers across a glacier. A cable car, erected in 1955 and the loftiest of its kind worldwide, ascends to the summit.
Chamonix generously offers a plethora of activities to indulge in, including impressive swimming complexes, luxurious spa centers, enticing golf courses, and thrilling opportunities for skating and sledding. Moreover, the town boasts a captivating museum, a cinema, and a casino. In the evenings, Chamonix comes alive with an array of lively bars, delectable restaurants, and vibrant nightclubs.
Portillo Ski Resort, Chile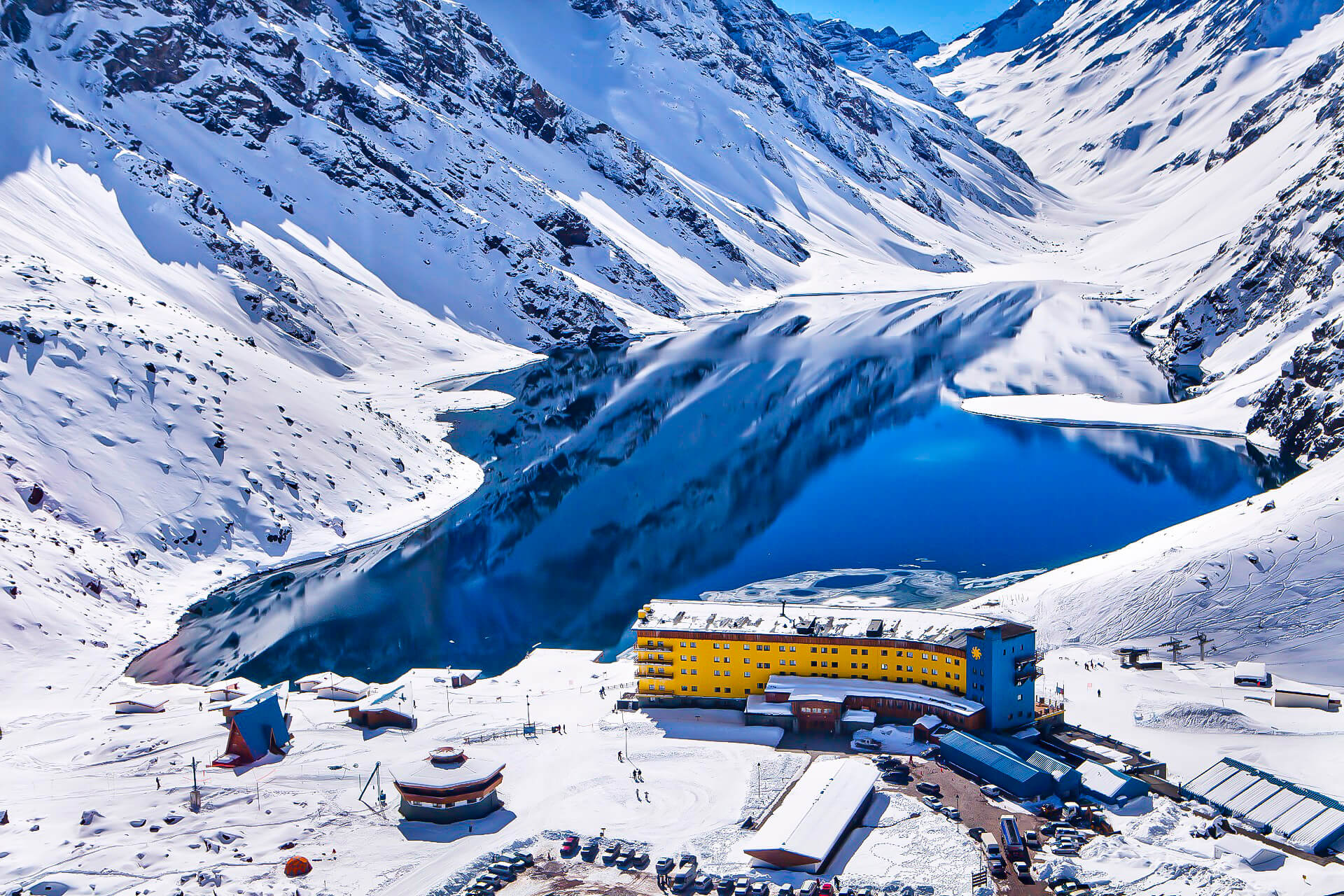 Portillo in Chile and Las Lenjas in Argentina boast a winter wonderland where snowfall gifts them with an astounding two meters of powder in one go.
In the heart of the Valparaiso region, stands Portillo, a ski resort embraced by the majestic Andes. A captivating experience awaits those fortunate enough to be present when the skies open up with heavy rains. It's a moment etched in memory forever.
Trace back to the distant year of 1949, when Portillo welcomed its first eager skiers, and its legacy continues to flourish. An illustrious milestone came in 1966, as the resort proudly hosted the esteemed World Alpine Skiing Championship, etching its name in the annals of sporting history.
Beyond its winter allure, Portillo gains fame for its extraordinary hotel perched by a tranquil lake, surrounded by imposing mountains. Its architecture bears resemblance to a grounded ship, an enigmatic sight amidst the vast wilderness.
After exhilarating hours of skiing, a bustling atmosphere awaits the skiers at the hotel, where they indulge in delectable meals and unwind at the vibrant bar. There's a timeless charm to this place, evoking a bygone era, a sentiment that remains elusive in many modern resorts.
The ski fields at Portillo boast excellence, inviting adventurers to traverse one side of the mountain during the early hours and then chase the sun's fading rays down the other slope as the afternoon unfolds.
Beyond skiing, the allure of this remarkable destination extends to hiking enthusiasts. Come August, the landscape blossoms into spring, captivating hikers with its beauty and offering them a glorious escape into nature's embrace.
Portillo and Las Lenjas, the unsung heroes of South American skiing, beckon all seeking an extraordinary blend of adventure and serenity, weaving stories that echo across time, and leaving hearts longing for more.
Crested Butte Ski Resort, Colorado, USA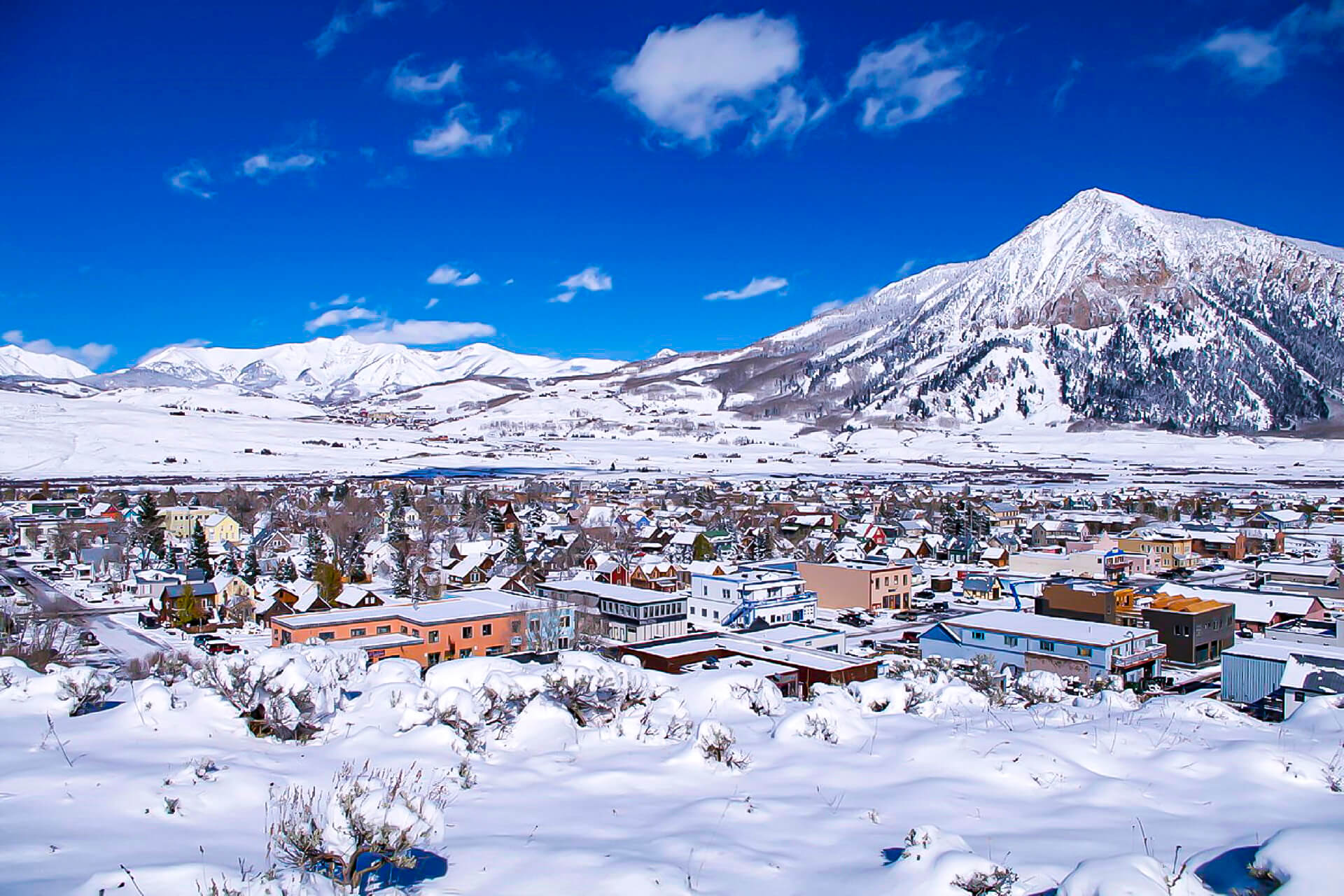 The historic city of Crested Butte is tucked away in the center of Colorado and draws visitors from all over the world to experience its exciting slopes and lively atmosphere.
Although it can't compare to the expansiveness of well-known ski resorts like Whistler or Chamonix, Crested Butte has its own allure. With a smaller ski area, it encourages comradery among its guests, forming a tight-knit group of skiing aficionados who enjoy the quest of adventure.
Crested Butte has accommodations for everyone, from seasoned professionals looking for heart-pounding challenges to novices practicing their skills, guaranteeing a pleasurable visit for each and every visitor. There is no room for boredom with the wide variety of skiing alternatives that entice even the most discriminating powder seekers.
The diversified trail system that makes up the heart of Crested Butte draws tourists in with a mix of challenging and easy runs. The trails that demand outstanding skiing ability and challenge skiers' boundaries will appeal to thrill-seekers. Crested Butte is a paradise for adventurers and leisure enthusiasts alike since those looking for a more leisurely experience can enjoy the less strenuous paths.
Therefore, Crested Butte is the place to go if you're a ski enthusiast seeking an outstanding experience in an unusual winter wonderland. This quaint village will leave an everlasting stamp on your soul, permanently etched with memories of exhilarating descents and warm fellowship amid the snow-kissed peaks. Its interesting history, picturesque surroundings, and unmatched skiing opportunities.
Las Lenas Ski Resort, Argentina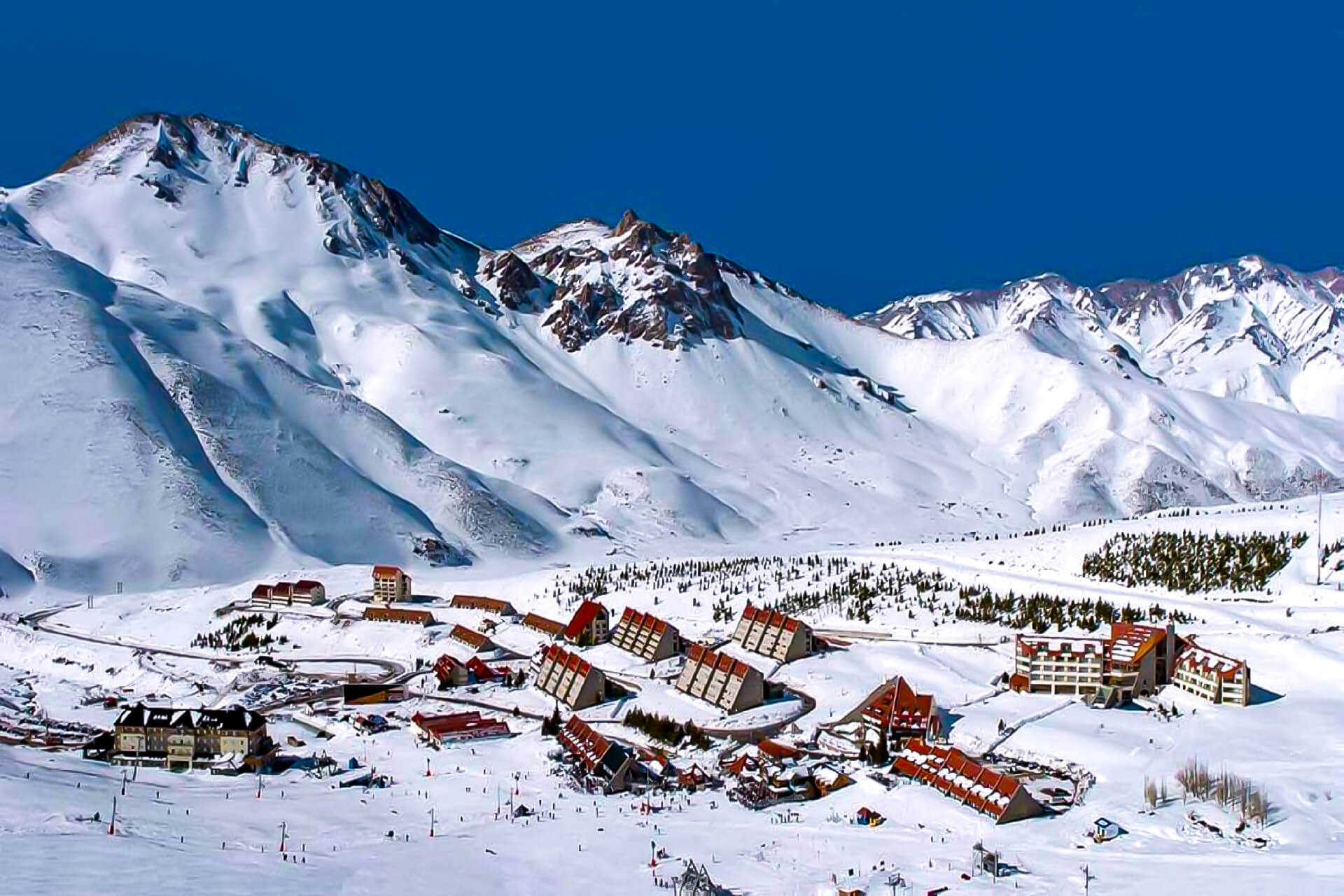 A must-visit winter destination for all skiing enthusiasts, Las Lenjas Winter Resort beckons with its astonishing array of trails, a surprise find in the South American landscape. The resort boasts some of the most splendid skiing routes that will undoubtedly leave an indelible mark on any skier's heart.
Upon arrival, one is greeted not only by the promise of an unforgettable skiing experience but also by a delightful culinary journey. The gastronomic delights served here are nothing short of excellent, offering a blend of flavors to satiate even the most discerning palates. Additionally, the accommodation exudes a comfortable charm reminiscent of the 1970s, infusing a sense of nostalgia into the overall stay.
A remarkable feature that sets Las Lenjas apart is its seamless access to lifts, ensuring skiers can swiftly embark on their snowy expeditions without any unnecessary delays. However, the area is not without its challenges. The weather can be capricious at times, and the gusty winds may lead to certain lifts being temporarily closed, presenting a potential obstacle to an otherwise blissful skiing experience.
Interestingly, Las Lenjas Winter Resort has been chosen as the esteemed host for the 20th and 21st sessions of the Alpine Skiing World Cup in 1985 and 1986, respectively, further affirming its status as a world-class skiing destination.
Las Lenjas Winter Resort is a haven for skiing enthusiasts who seek an exceptional adventure in South America. From the unexpected trails to the delectable cuisine and comfortable lodgings, this winter paradise beckons to be explored and cherished by both seasoned skiers and newcomers alike.
Whistler Ski Resort, Canada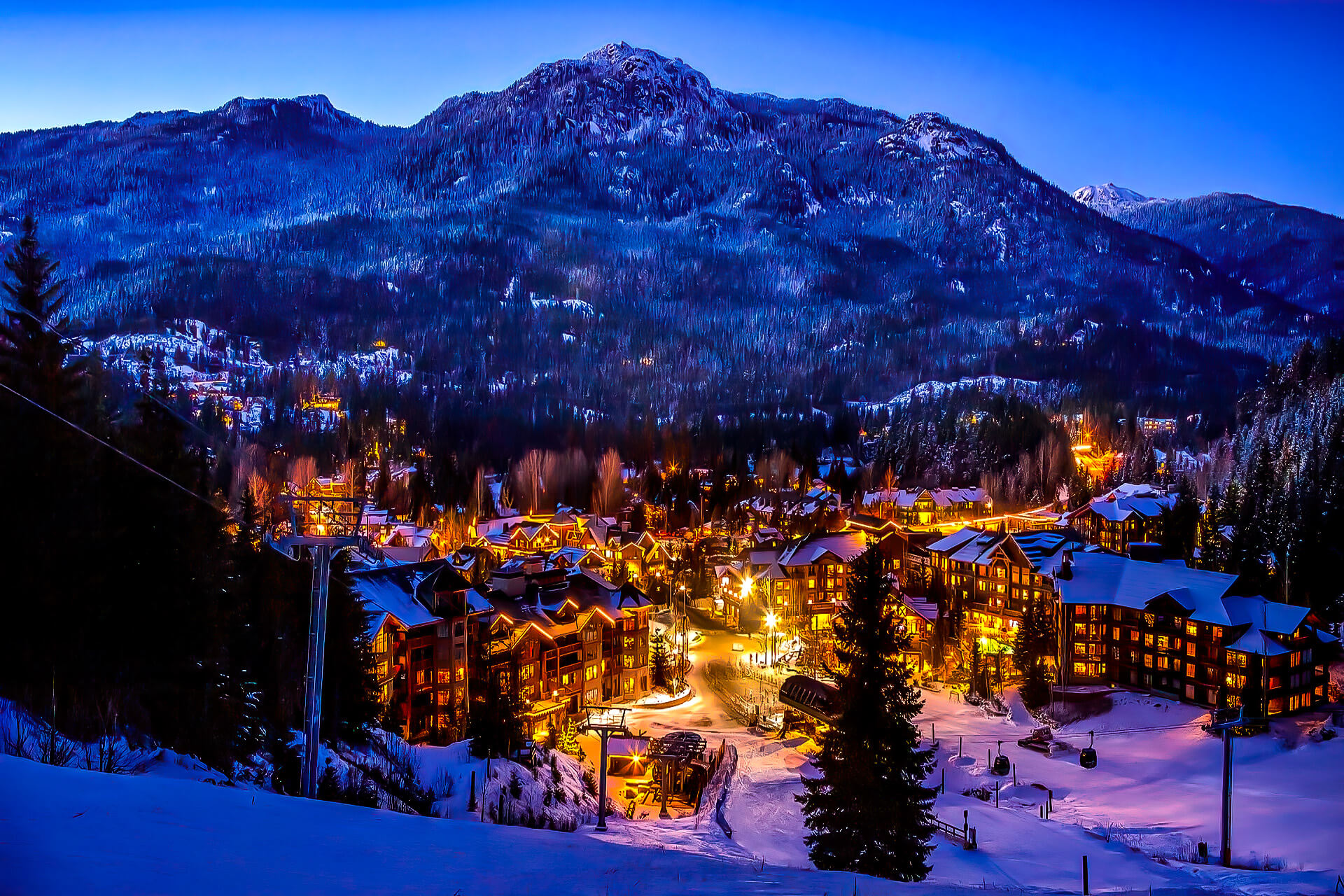 Whistler, nestled in the breathtaking landscapes of British Columbia, Canada, stands proudly as one of the globe's most illustrious ski resorts. With its elegant allure and an array of impeccable slopes catering to skiers of all calibers, this winter wonderland has secured its place as a coveted destination for the discerning winter enthusiast.
Encompassing two renowned ski resorts, namely Blackcomb and Creekside, Whistler promises an enthralling experience tailored to individual preferences and inclinations. Discerning visitors shall find a harmonious symphony of choices that impeccably align with their unique tastes and desires.
Positioned a mere 120 kilometers from the bustling metropolis of Vancouver, Whistler offers an alluring sanctuary featuring an impressive selection of over 115 hotels, providing an astonishing total of 5,400 exquisitely appointed rooms. Such exceptional hospitality leaves no desire unattended, granting guests an unforgettable sojourn in this scenic wonderland.
Nonetheless, it is essential to acknowledge that Whistler's allure, while magnetic, may also engender substantial crowds, particularly during the holiday season. This surge of popularity, while a testament to its charm, may also necessitate some strategic planning for those seeking a more tranquil escape.
Whistler exudes an ambiance akin to a perpetual amusement park, resonating with vibrant energy and a palpable sense of excitement. Whether one immerses themselves in the charm of the town or seeks adventure amidst the grandeur of the mountain, the sensory symphony never falters, ensuring a gratifying experience at every turn.
Indeed, Whistler stands as a resolute testament to the magnetism of ski enthusiasts worldwide. For those who cast their aspirations toward this winter wonder, the decision is unequivocally met with approval—a definitive confluence of nature's grandeur and man's ingenuity.