Gibraltar's population is just under 30,000, and if you go there as a tourist, you definitely won't regret it. Gibraltar is home to the last free-range population of monkeys that play with each other and roam freely around. Enjoy duty-free prices shopping, sightseeing castles, caves and many other things.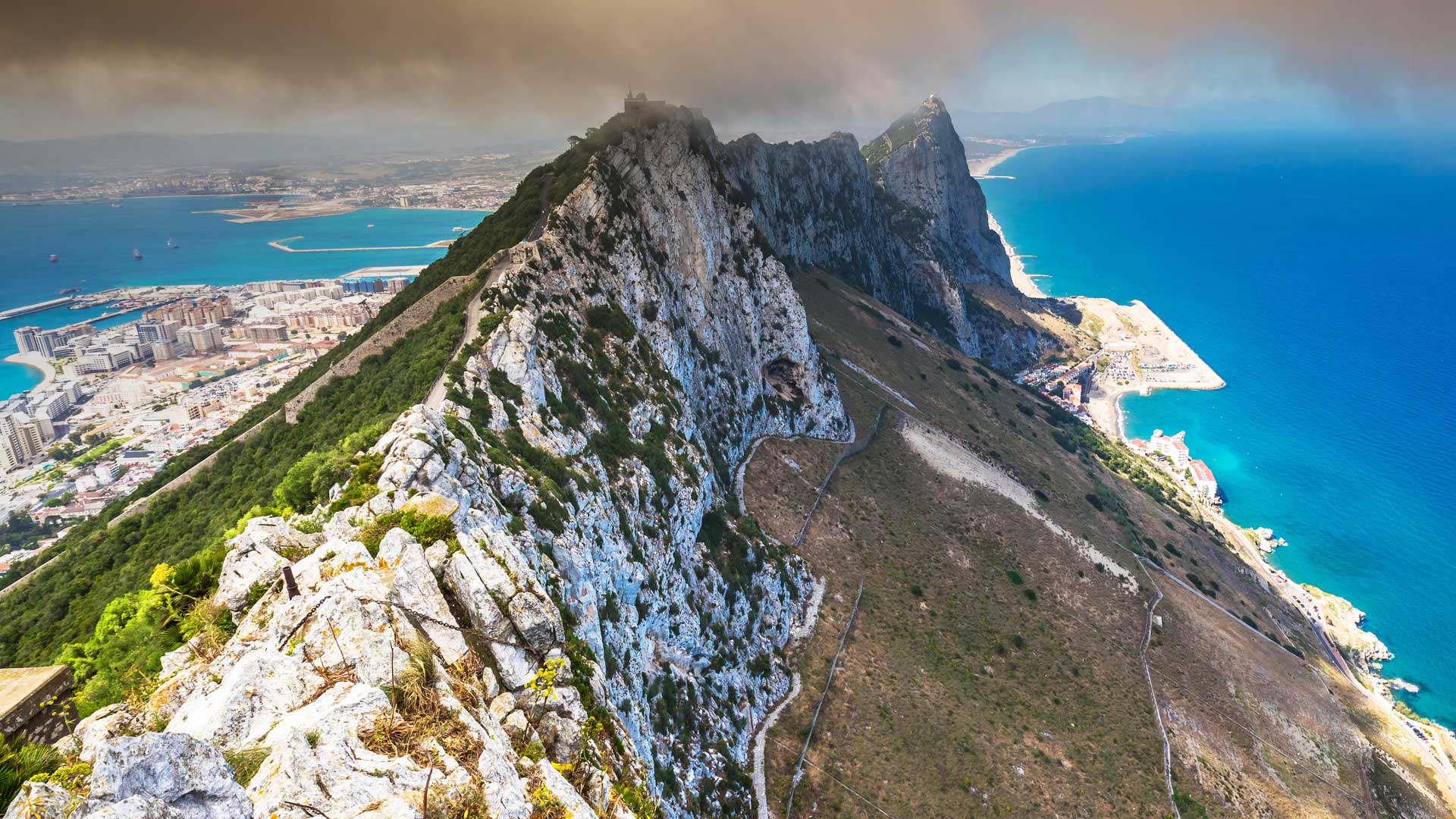 10 interesting facts you need to know about Gibraltar:
English is the official language of Gibraltar.
In 2002 people of Gibraltar voted to stay under British sovereignty with overwhelming 98% of Gibraltarians voting in favor.
Do not feed, or try and pet the monkeys or you will face a 500 pounds fine for that. Stay away because some of them are aggressive and may attack tourists.
John Lennon and Yoko Ono got married in Gibraltar 50 years ago.
Around 12% of the workforce is employed by Gibraltar's big online gaming industry. Attracted by low taxes, several of the biggest names in online gambling have moved offshore to Gibraltar in recent years.
Gibraltar uses the British pound, and Britain retains responsibility for defence, foreign relations, internal security.
Unlike in the United Kingdom, people in Gibraltar drive on the right hand side of the road.
Gibraltar is probably special for its airport. Namely, when a plane is supposed to land, a street gets closed because the runway crosses over it!
Although Gibraltar as a British territory belongs to the European Union, the Schengen rules do not apply there. Therefore, it is sometimes necessary to wait for hours at the border to enter the country, but the real problem are Spanish customs officials.
The National Day is celebrated on 10 September, when 30,000 red and white balloons are released into the air – one for every citizen.