Every winter, the beaches of the Japanese island of Hokkaido are covered with massive chunks of ice that look like shiny gems.
This is a natural phenomenon caused by the freezing of the river Tokachi and when the ice breaks, the pieces drift to the coast of the island.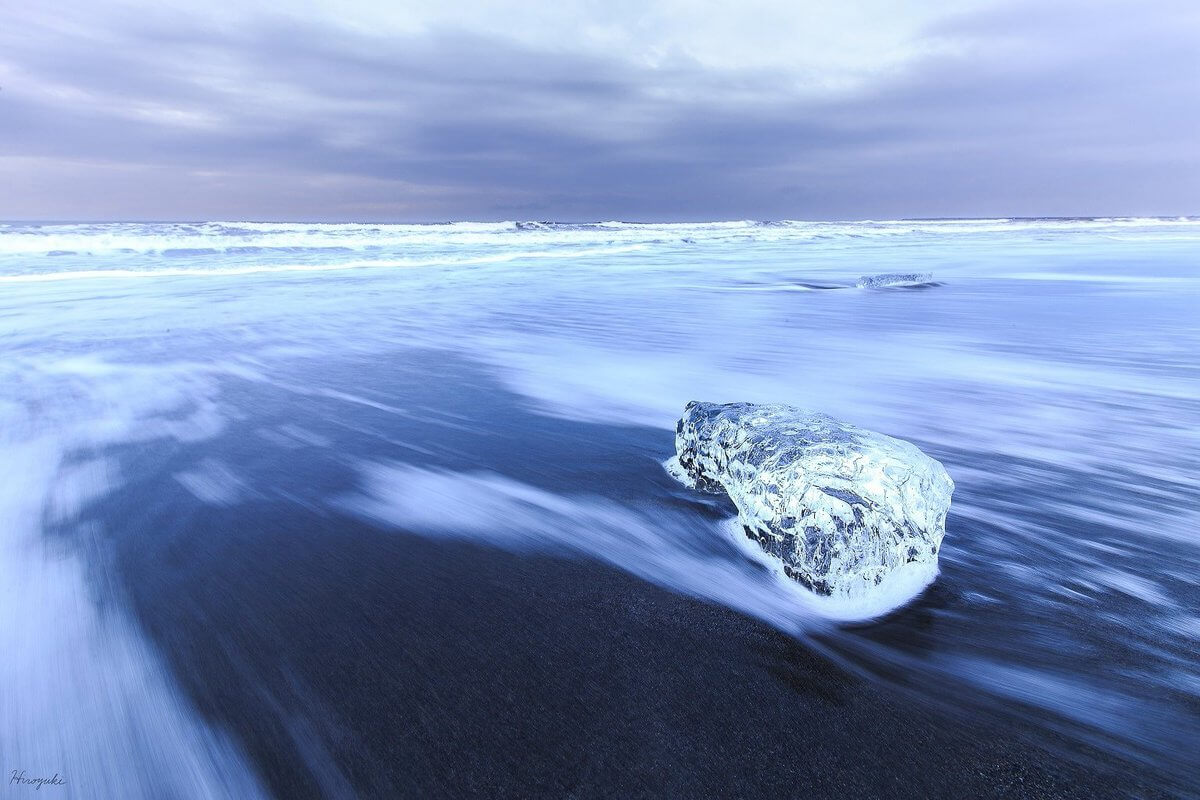 These pieces of ice, which look like shiny gems, are a real attraction among the locals and tourists until they melt. At the time when they appear on the coast, people come to the island to see them. There is also a museum dedicated to this annual spectacle that can be visited.
There are even special boat trips so that tourists can watch the icy gems before they reach the coast. This tradition has been going on for years.