At the Arctic Resort Kaksklautanen you can have a unique and unforgettable experience if you visit it during the aurora borealis season. This resort, Kaksklautanen, offers glass needles that offer an unforgettable view of the aurora borealis from the bed at night. They offer two types of igloo. The kelo glass needle is larger and can accommodate four people. In addition to the glass bedroom, it also has a private sauna, fireplace and kitchen.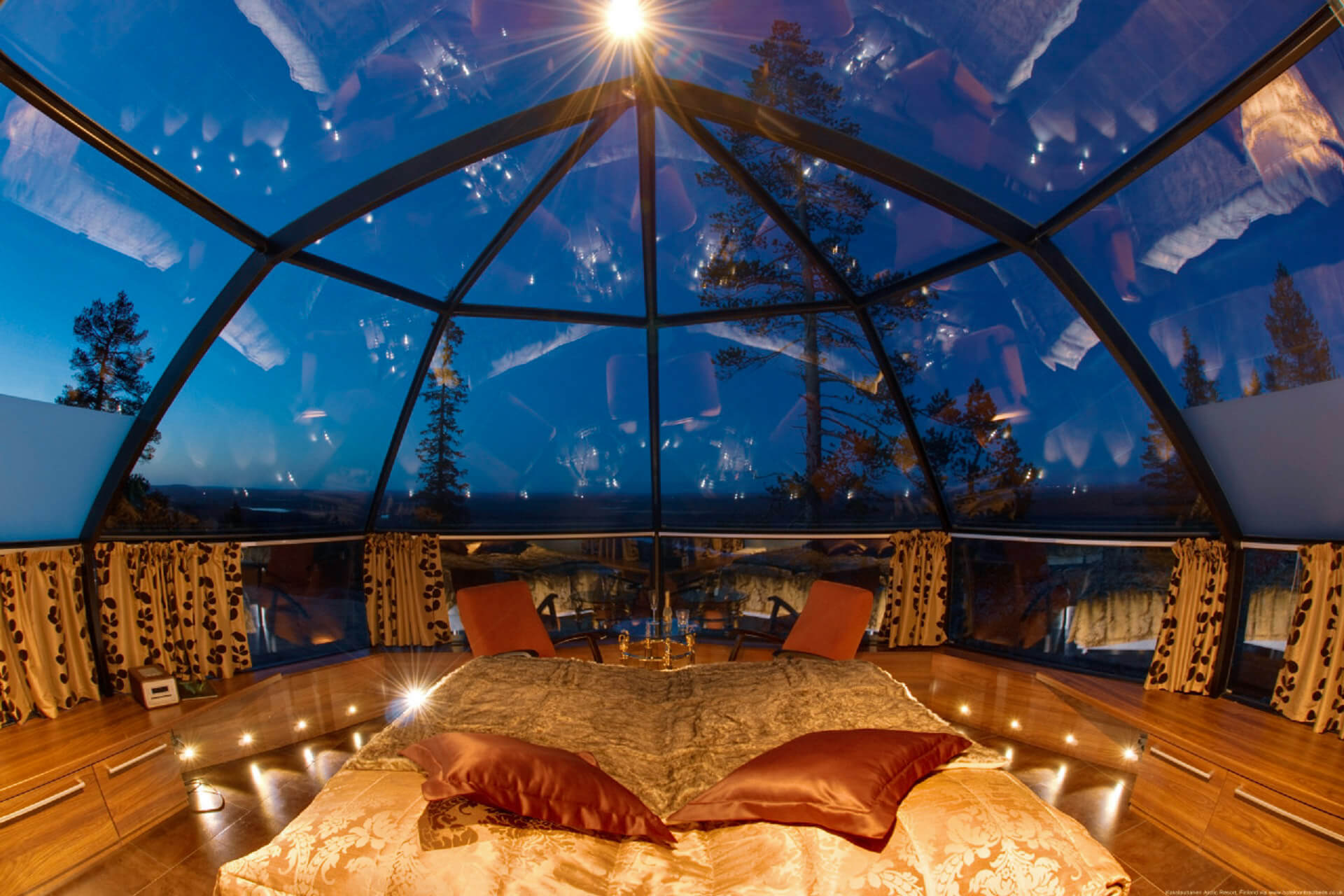 An ordinary glass needle for two people contains only a bedroom with an unforgettable view and a toilet. The sauna and bathroom are in another building. For this certainly unforgettable experience, the lowest price per night is $ 455.
These igloos are rented for the entire duration of the aurora borealis season, from August 20 to May 1.
This resort is located in Lapland, Finland, about 250 kilometers north of the Arctic Circle. They started organizing tourist tours and offering accommodation in their specialized apartments from 1973 ..
Nowadays, they also offer polar light hunting, sledding, reindeer safaris and ice fishing. They say that Santa's property is nearby.