The Atlantic Museum is the first underwater museum in Europe. It was recently opened and contains over 300 sculptural works by British artist Jason Dickers Taylor.
The installations are located 14 meters below the surface of the Atlantic Ocean, on the south coast of the island of Lanzarote. They often cover an area of 2,500 square meters. You can visit this museum with diving or glass-bottom boats.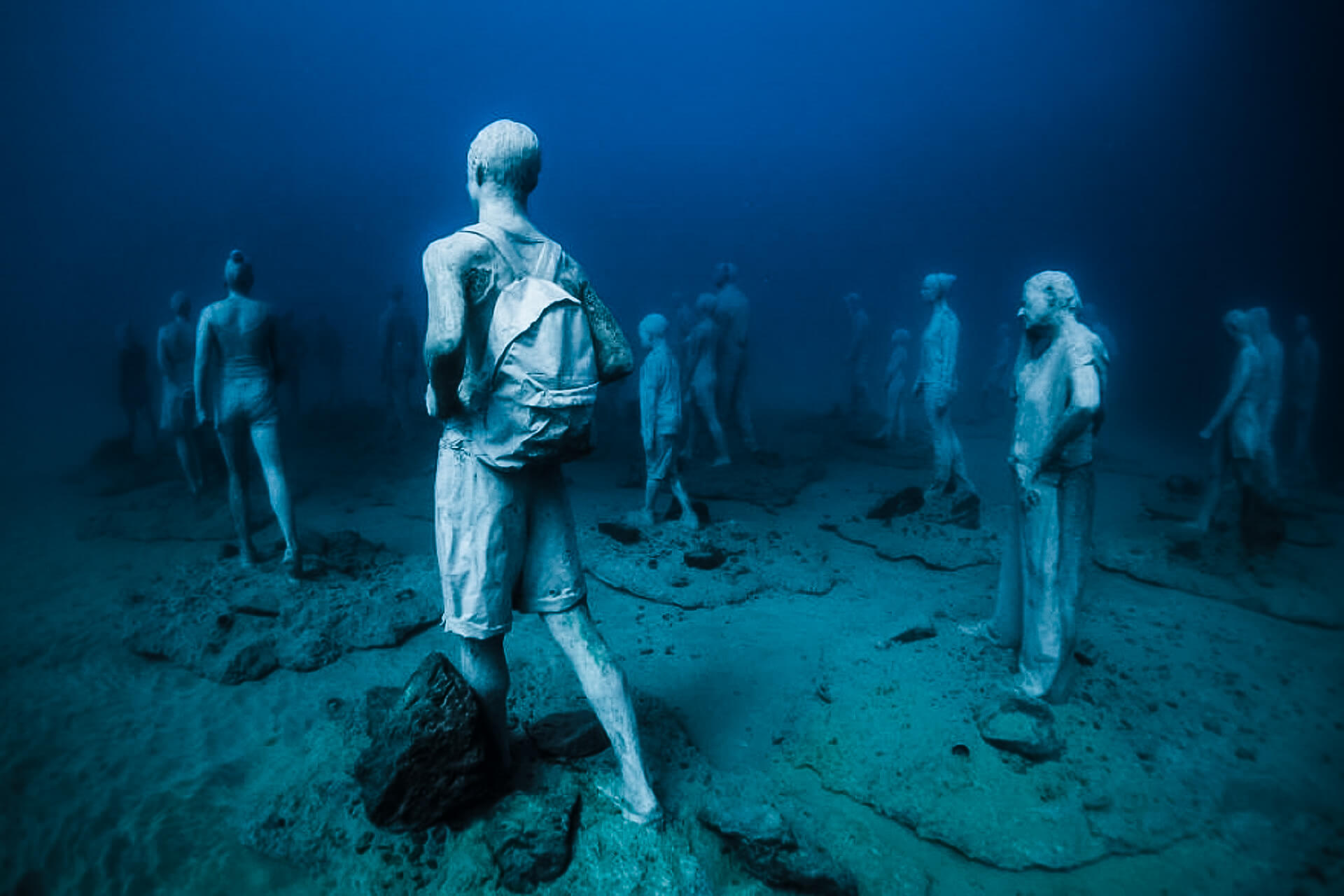 All these pieces in the underwater museum, including the 30 meter long wall, are made of pH-neutral material, which aims to promote the reproduction of native fish species and create a habitat for marine life, a biosphere reserve declared a World Biosphere Reserve by UNESCO.
The aim of these sculptures is to represent a "dialogue between past and present and divisions in society", with some of the most important sculptures, including the Rubicon, a whirlpool and a multitude of jellyfish, alluding to the influx of large refugees to the Italian island.
The exhibition pays tribute to the refugees who were successful, but also to those "whose hopes and dreams remain on the bottom of the sea", as the artist Taylor explained.
This Atlantic Museum is not Taylor's first underwater exhibition. His first exhibition of this kind took place in the Caribbean in 2006, and in 2009 he opened his first exhibition in Cancun.