The Rok Restaurant is located in Zanzibar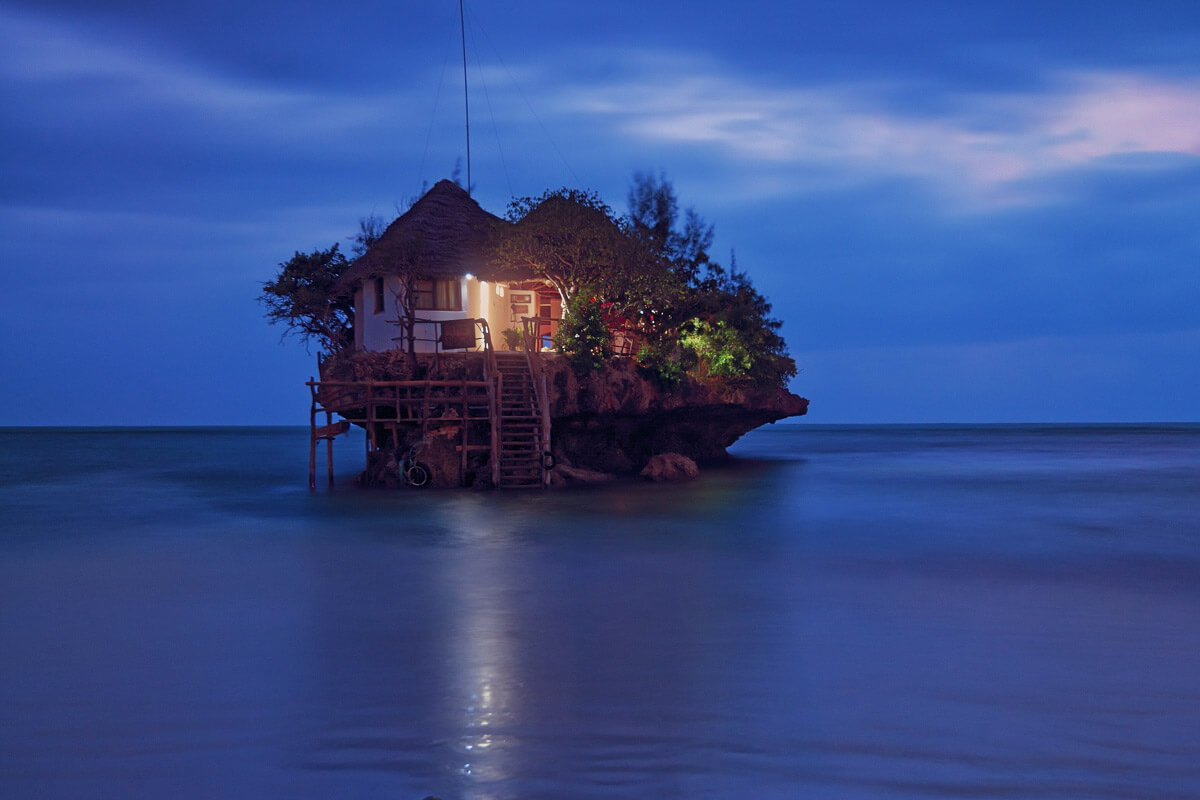 This island was the home of the great Freddie Mercury. It attracts tourists mainly because of its unusual white sand, crystal clear sea and very pleasant climate. In recent years tourists have also been attracted by the already mentioned Rok Restaurant. The restaurant is located on a large rock that can only be reached by swimming or by boat. Here the tourists enjoy freshly catched and prepared fish.
The restaurant Labasin Waterfalls is located in the Philippines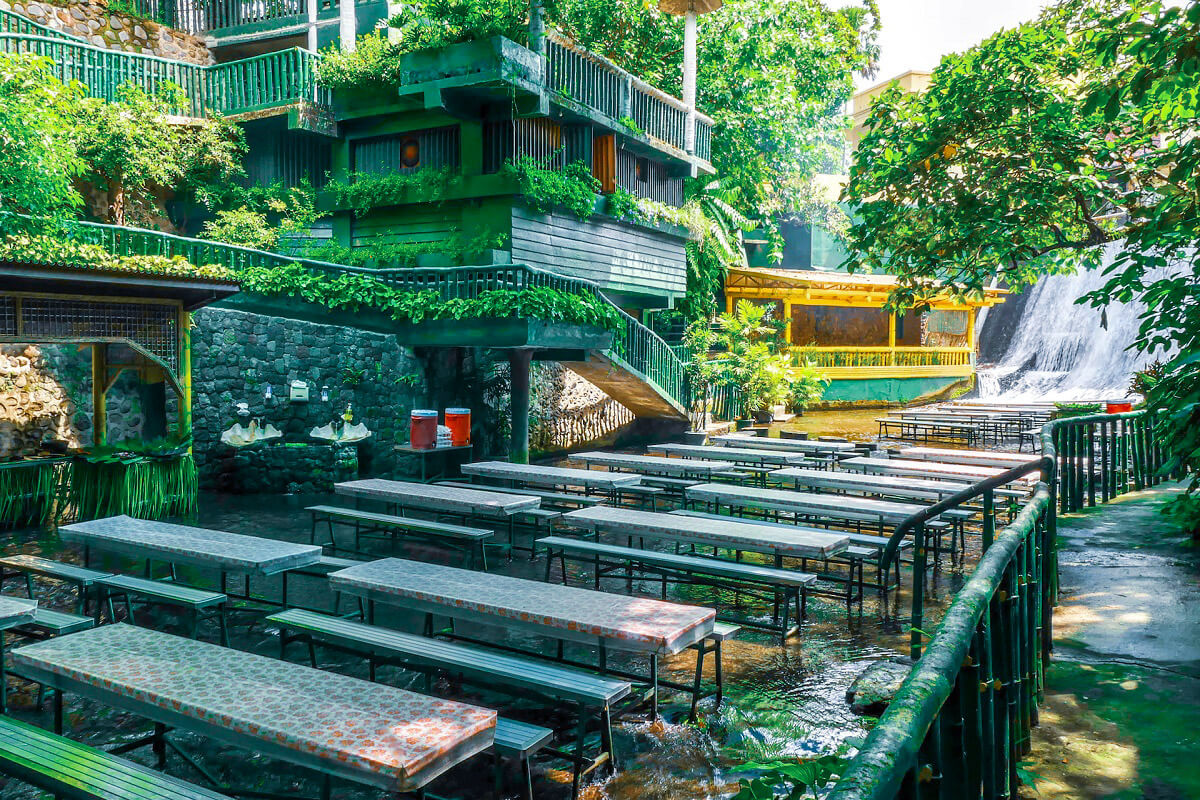 In this restaurant you will enjoy local specialties at the foot of the waterfall. As you try various specialties on bamboo tables, your feet are in the water all the time.
Bird's Nest Restaurant is located in Thailand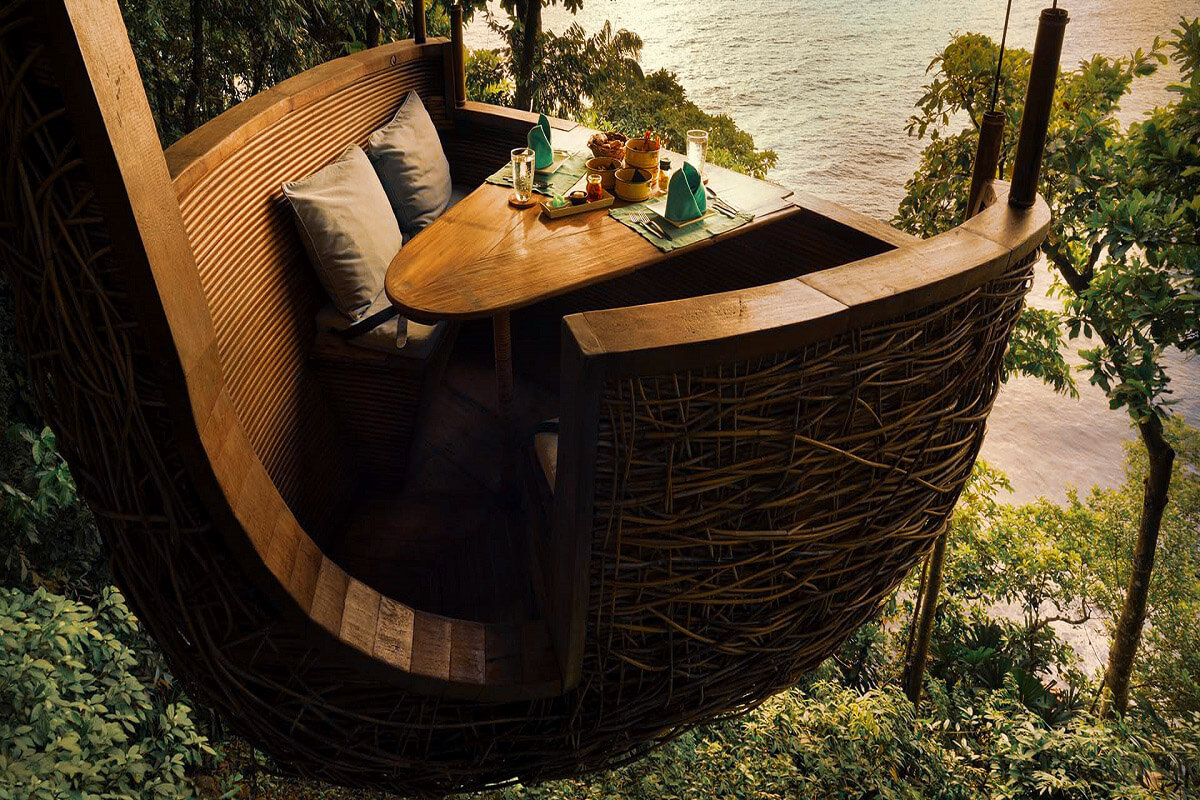 This restaurant has nests made of solid wood, which are located about five meters in the air, in the treetops. In this restaurant, not only is it exciting to be a guest, but it is also exciting to be a waiter, as you use a rope to serve guests. The food in the restaurant is varied, and from the nest you can see the sea.
The restaurant Huvafen Fushi is located in the Maldives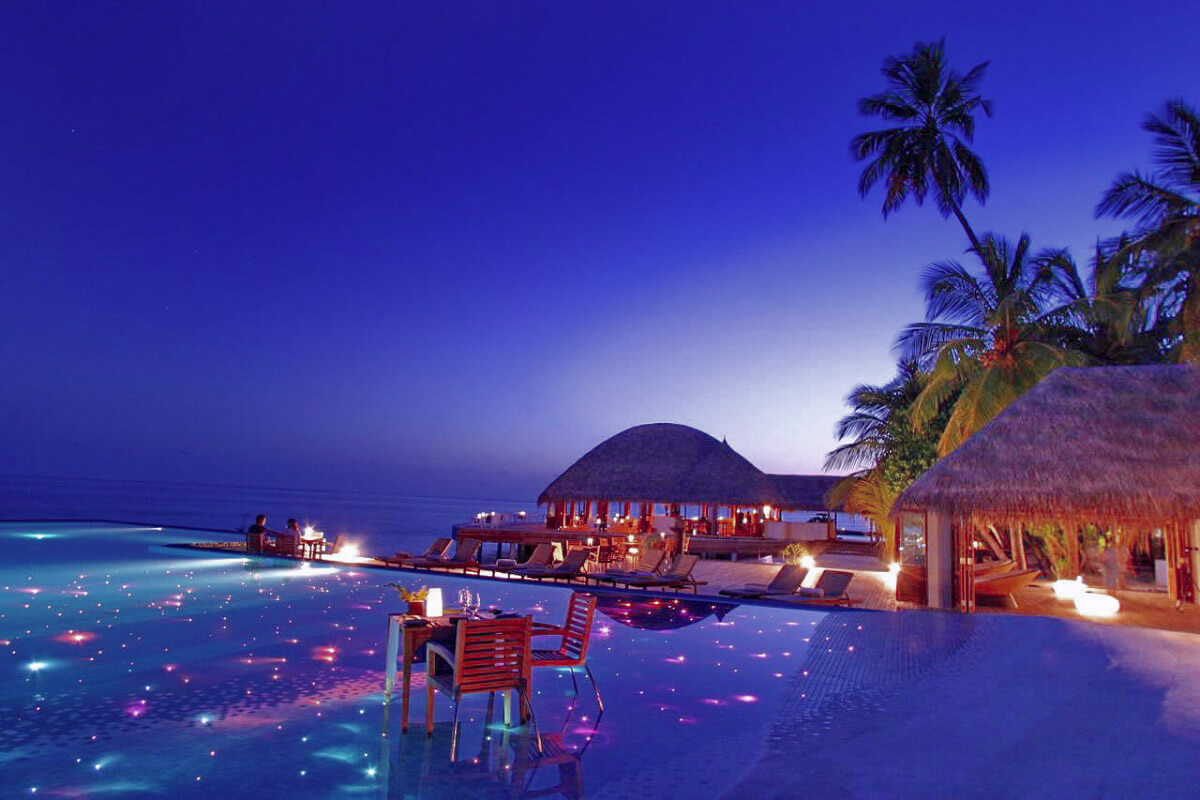 This is a private five-star island, which is especially known for its pool, which sparkles at night. This restaurant offers a special pleasure dinner served on the sand, followed by an interactive wine course. The island has 43 bungalows, which guarantee the privacy of the guests and a first class service, offering tourists an unforgettable vacation.
Checkers Downtown Restaurant is located in Los Angeles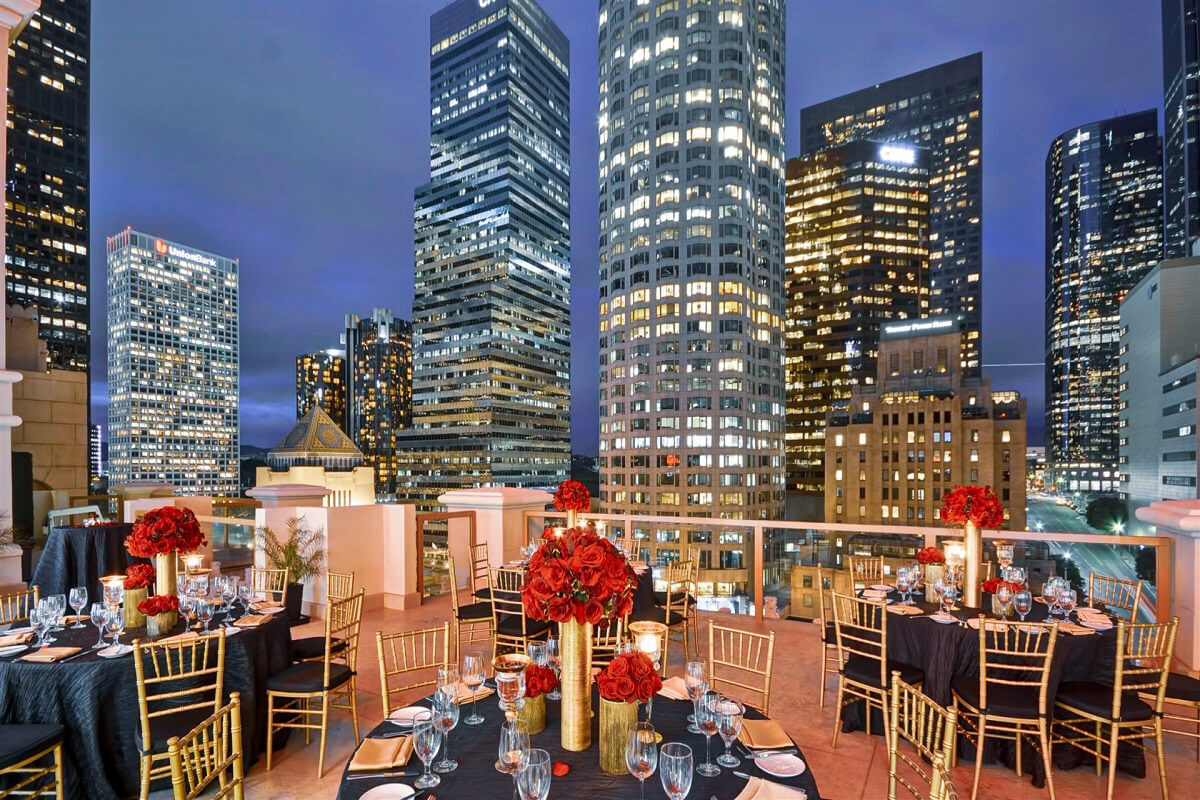 This restaurant offers a service that could not be better, but also offers a beautiful view of Los Angeles. The interior is quite sophisticated and luxurious, and the large number of menus and cocktails will probably leave you speechless.
The restaurant Cave Palazese (Grotta Palazzese) is located in Italy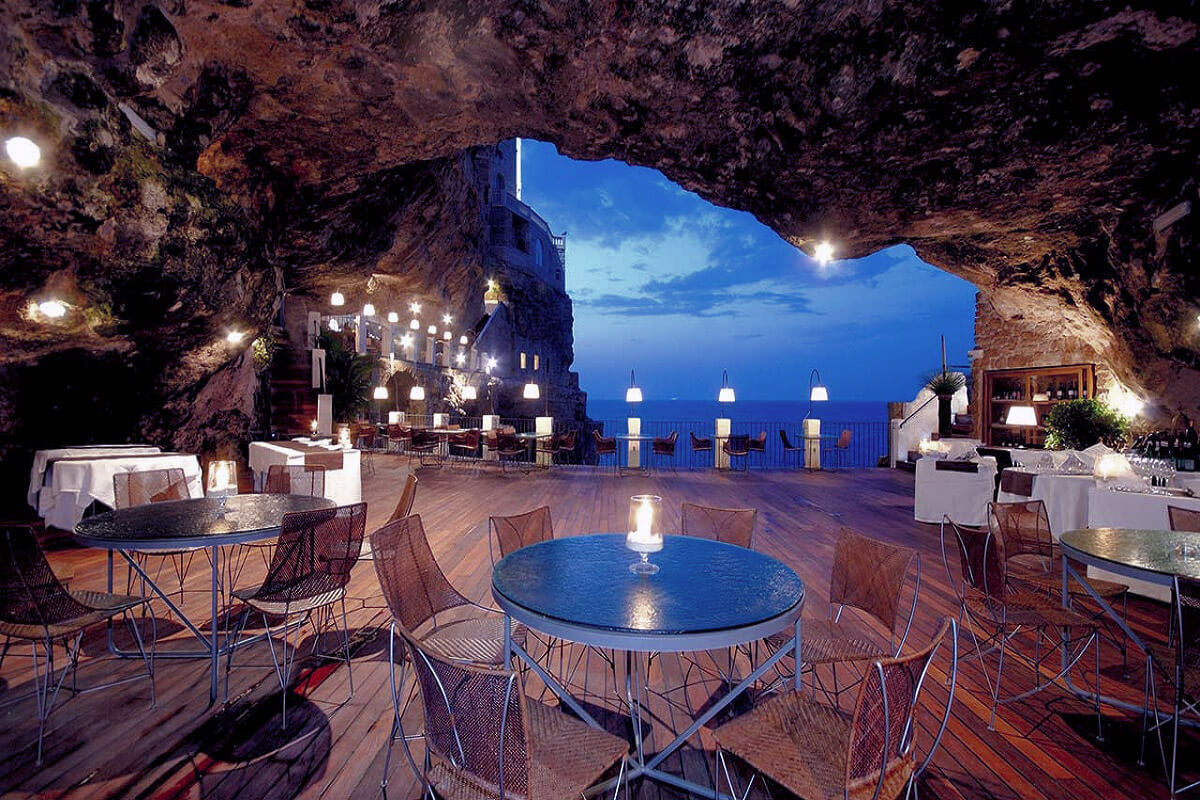 This restaurant is located in the fishing village Polignano in the Italian region of Puglia and is very interesting. It is located in a cave and has become world famous over time. This cave has been used for various events since 1700. The wine list and fish specialties make the dinner at this place perfect.
The restaurant Vertigo is located in Thailand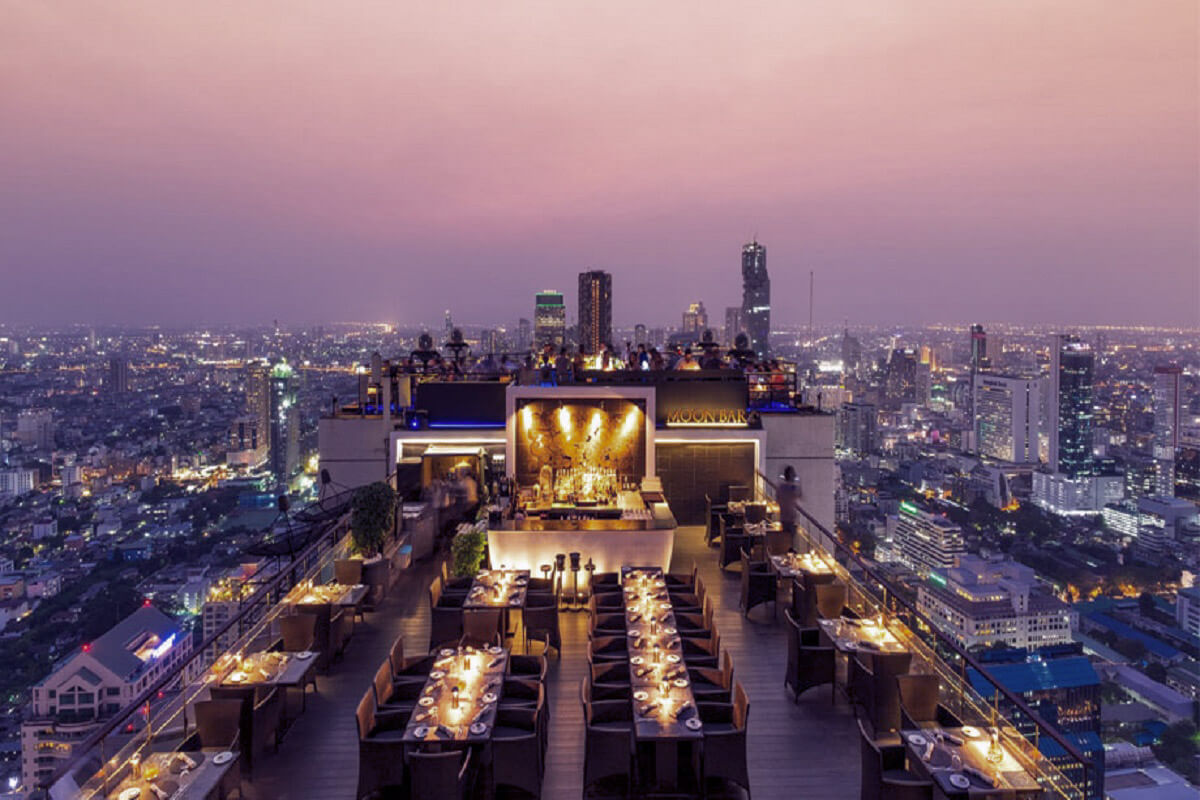 The Vertigo Restaurant is located on a skyscraper, more precisely on top of a hotel. When you are inside, the shape of the terrace gives you the feeling of floating. Here the sight is an experience, so the food is less important, even if it is first class.
5.8 The Undersea Restaurant – Maldives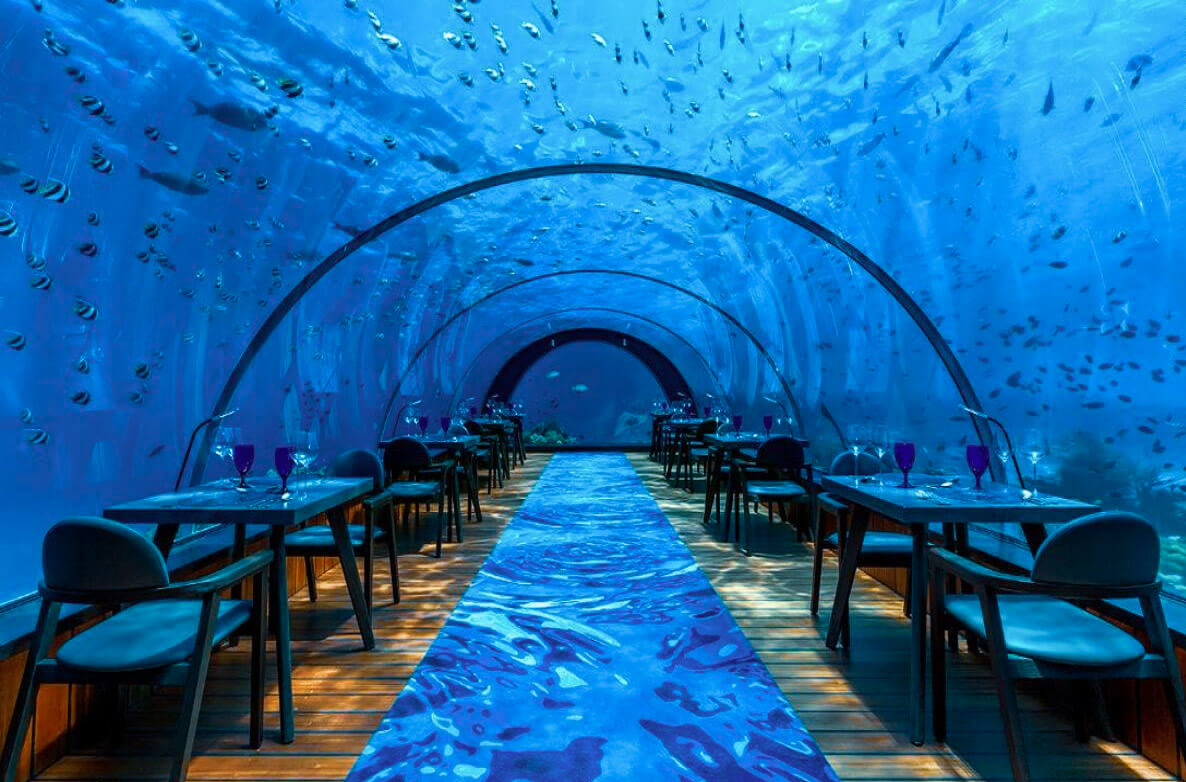 This restaurant in the Maldives is located five meters below sea level and can accommodate up to 14 guests. While you eat the most delicious dishes, fish swim around you. First class dishes of European and Asian cuisine are usually on the menu. The restaurant was built ten years ago, and it is expected to be in operation for at least as long due to the effects of the sea.