Santorini is the most ecstatically Cycladic island in the Aegean Sea, which sunset is one of the most beautiful on the planet. Arriving by boat at Santorini is an unforgettable experience. In Santorini 3,600 years ago happenned one of the most massive known volcanic eruption – Santorini eruption.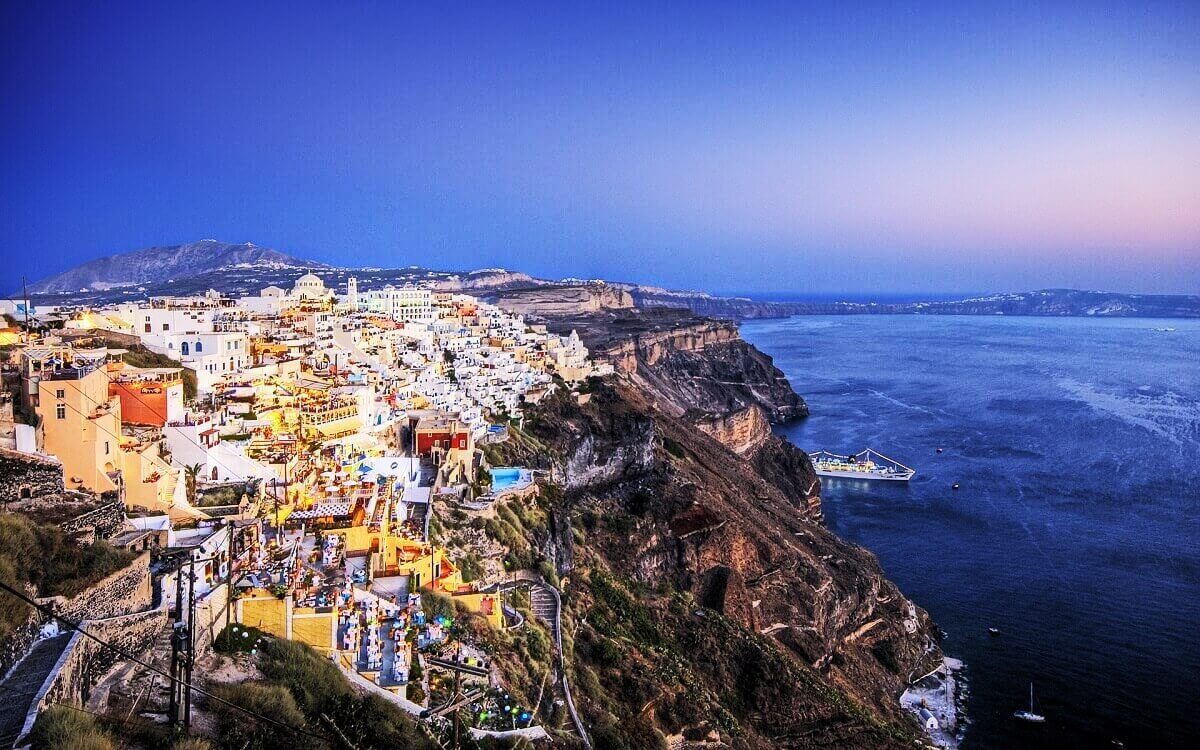 Today's appearance of the island is the result of this cataclysmic explosions of ash and lava that is the source of many myths, including the Plato's story of the lost civilization of Atlantis. It is believed that this eruption led to the fall of the Minoan civilization on Crete. Santorini is known for wines that exist since ancient times, as well as local specialties. It has an extremely interesting archaeological sites such as Akrotiri and beautiful beach with red rocks, white sand and black pebbles.
Santorini is a destination for people that look on the high seas make them happy, who adore romantic sunsets, prefer to walk and explore unusual places.