Santorini is part of the Cyclades islands in the Aegean Sea, and is considered one of the most beautiful Greek islands. His romantic sunsets, beaches of black and white building above the sapphire sea, are so beautiful that this island is on the wish list of almost every world traveler. It is not wonder that each year hosts about 1.5 million tourists. The island has the shape of a croissant, or neighboring islands indicate that used to be circular. However, due to the huge volcanic eruption, the central part of the island which was known as a"Strongili", sank into the sea, leaving the eastern side of the cliff above the water surface.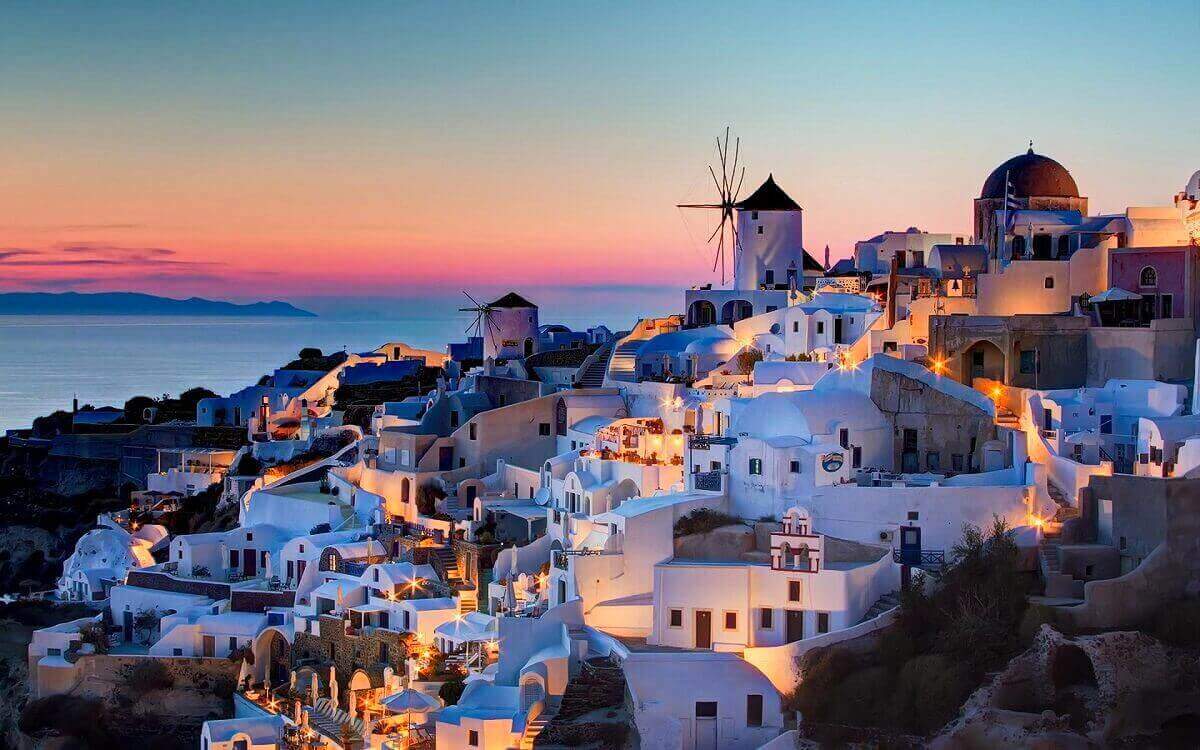 Intrigant history of Santorini starts at Akrotiri, a city of the Minoan civilization devestated in volcanic eruption 1,613 years before the new ere. In Fira , impressive prehistoric Tere Museum you can learn more about this ancient city. Fira is the capital of the island and it branchs to the north of the village of Firostefani and Imerovigli. The path that leads through the villages surrounded by luxury hotels, restaurants and beautiful building. This connected villages attract the most visitors, along with the village of Oja in the north of the island. On the other hand, in the south, is the largest number of hotels. The east coast of Santorini is far less popular than west. Here are the beaches of volcanic sand, and resorts like Kamari and Perissa have a cheaper offer for enjoying the beach, water sports, bars and taverne. If you found in the interior of the island, visit the Pirgos where you can eat top of traditional Greek food. Visit the villages around Fire, and if you are persistent you will reach Oje.
Santorini has a beautiful dry white wine, and traditional dessert wine known as Vinsanto. The wines are made from local grape varieties "assyrtiko" In several vineyards you can attend  tastings at not such a high price, and one of them is SantoWines. Oja is the most popular place for observing the Santorini sunsets, and thousands of tourists come here to enjoy this spectacle of Mother Nature.
Santorini: Island of romantic sunset