Krakow is one of the most attractive destinations in Europe. Thousands of street lights and lively nightlife are some of the reasons to visit this city. It would be nice to find accommodation in the center, to help arriving to its attractions and sights. Krakov has almost one million inhabitants. The second largest and one of the oldest cities in Poland.
Public transport in Krakow is well developed and reliable, from the airport to the bus station close to the city center you can go with lines 292 and 208. However, it is best to explore Krakow on foot.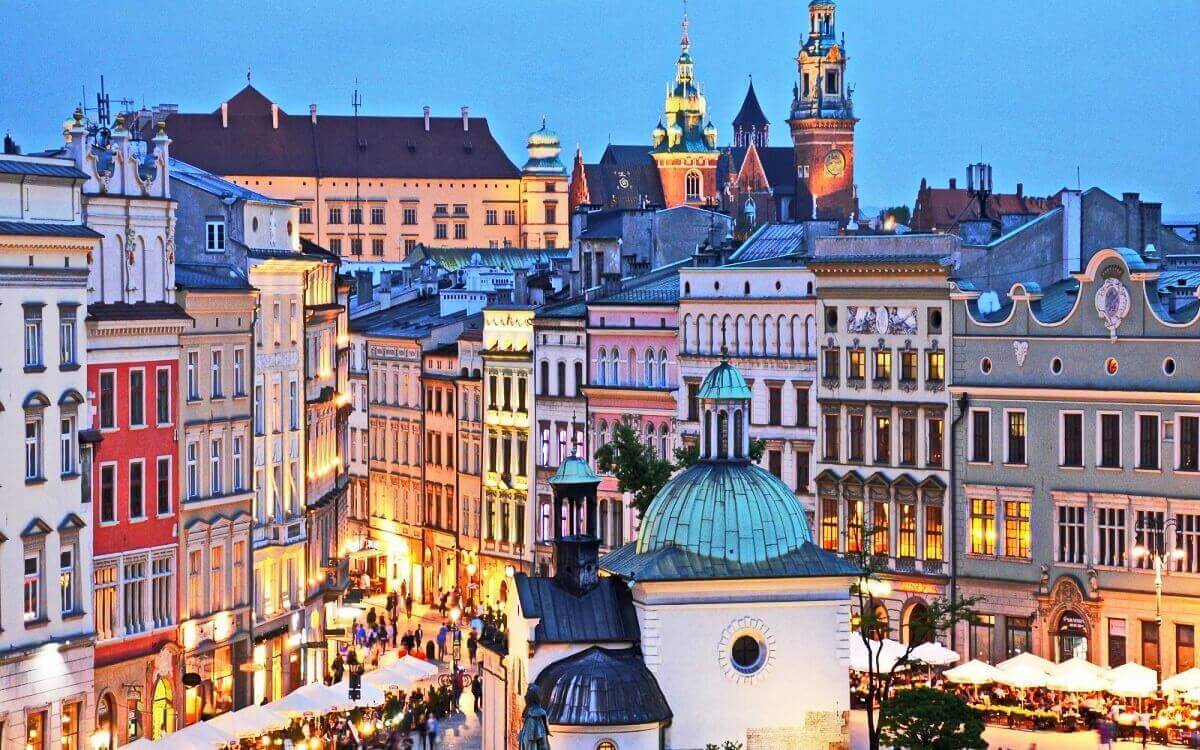 The main market Rynek is the center of the city where you will always find something interesting. Wawel Castle is a great place if you want to familiarize yourself with the rich Polish history, and in its immediate nearness there is a lovely cathedral. St. Mary's Basilica which is a church and from the outside does not appear to be something special but the interior are masterpieces. From the city regularly attend tours for visitors to the nearby former concentration camp – Auschwitz and the salt mine Wieliczka.
Krakow has the highest density of bars in the world, so the night life is fantastic. Must try the poland meatballs, and also "Zapiekanka" – bread stuffed with cheese, mushrooms, sauce of garlic and other spices. From drinks should try the world-famous Polish vodka and beer. For those who love shopping are unavoidable Galeria Krakowska and Galeria Kazimierz.