St. Moritz is the number one on the list of winter resorts with good reason: breathtaking scenery, offering many activities and luxurious swiss kindness.
This unbeatable combination discovered by tourists in 1864, continues to attract thousands of tourists. Here's how to plan your trip to this paradise on earth.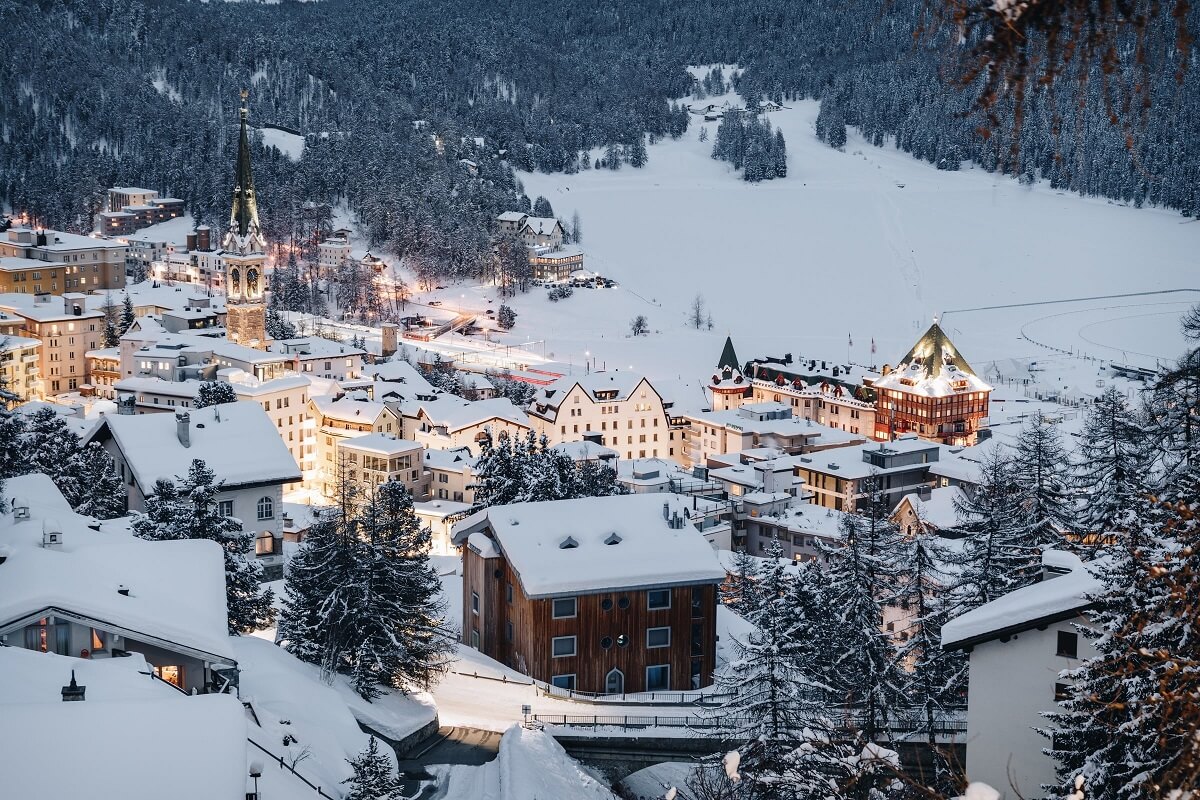 What you gonna to see and what you gonna doing?
Skiing
This is the main reason why the St. Moritz became so well-known winter resort with 400 km of ski trails available and the Olympic ski trail this is one of the best places in the world for lovers of winter sports.
Walking
The Swiss National Park, which is located in Engadine Valley is the best in the country for walking and hiking.
Bicycling
Some hotels rent bicycles. Track cycling is long and passes by the beautiful landscapes you'll enjoy.
Horse riding
St. Moritz has excellent stables and riding through alpine landscapes which is a unique experience.
Sailing
25 lakes here offered opportunities for sailing.
Windsurfing
Silvaplana, near St. Maurice is a center of surfing in the Engadine Valley.
Climbing
Pontresina, where you can take lessons and rent equipment, is the best place for beginners to start with mountain climbing.
When to visit St. Moritz?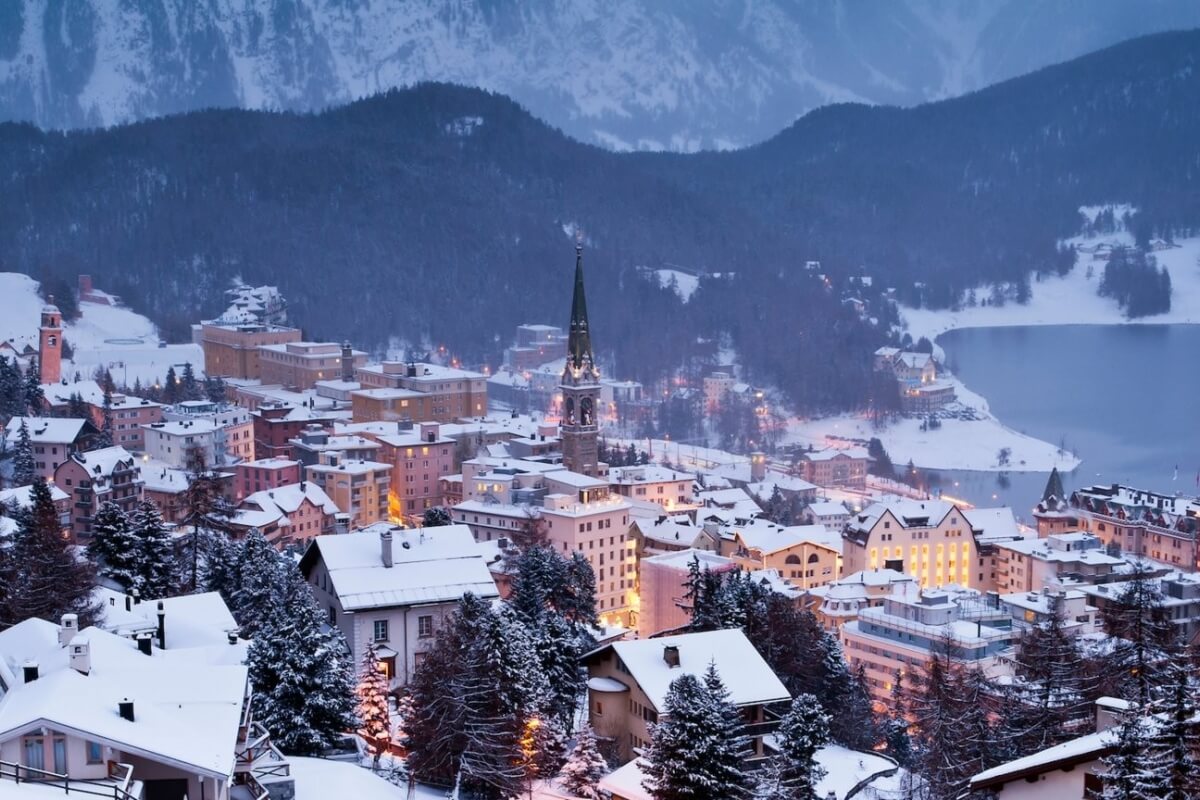 In the spring and autumn is quite in St. Moritz because most visitors prefer to come at summer (from mid-June to mid-October) and winter (from December to early April).
Winter is the peak season, with clear, bright, cold days, many, many fine powdered snow, spectacular natural environment then all the focus is on skiing, skating and other winter sports.
Summer is time for outdoor sports: hiking, biking, hiking, sailing and more.
But you have much more to do in St. Moritz during the warmer months: there are more concerts, cultural events and more fun.
Prices in St. Moritz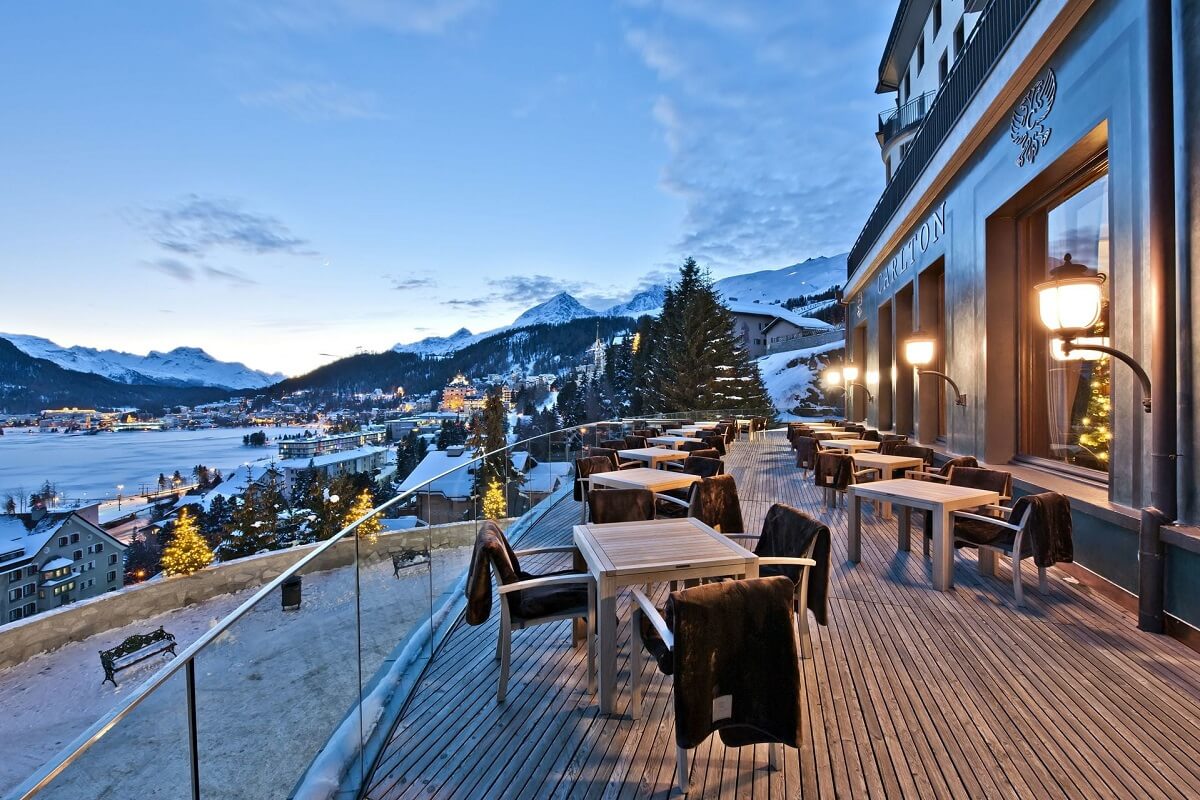 The currency there is the swiss franc and even though in many places you can pay in euros, the change will be returned to franc. Despite the outdated reputation of Switzerland as an expensive destination, the prices in St. Moritz are actually moderate quality for European vacations, especially when you take into account the quality you get for the money
Think about it: if the meal of € 10 isn't very good, it is expensive, so you don't get the best value for your money. If the meal of € 30 excellent, worth every euro.
Top Deluxe Hotels
Splendid palace with every kind of comfort and facilities, the swiss premium services, and prices are from € 250 to € 600 and up.
Central luxury hotels
Not quite as big as world-class hotel but give you incredible comfort and the best service: from € 200 to € 500th.
Cheaper hotels
Comfortable and offer all the amenities, but without luxury and high price from € 150 to € 250th.
Budget hotels
Want cheap accommodation in the beautiful resort? Yes! Maybe not luxury, but reflect the authentic Switzerland for 35 € per person.
Transportation
St. Moritz is well connected by trains all over the Switzerland band also with Milan and Munich.
The famous Glacier Express excursion train goes between St. Moritz and Zermatt. Bus lines are associated with Hur, Lugano and Pontresina. Forget the car!
Swiss travel system includes trains, buses, ships, ferries and other means. They are all connected, well organized, and all run on time, as you can expect.
Excursions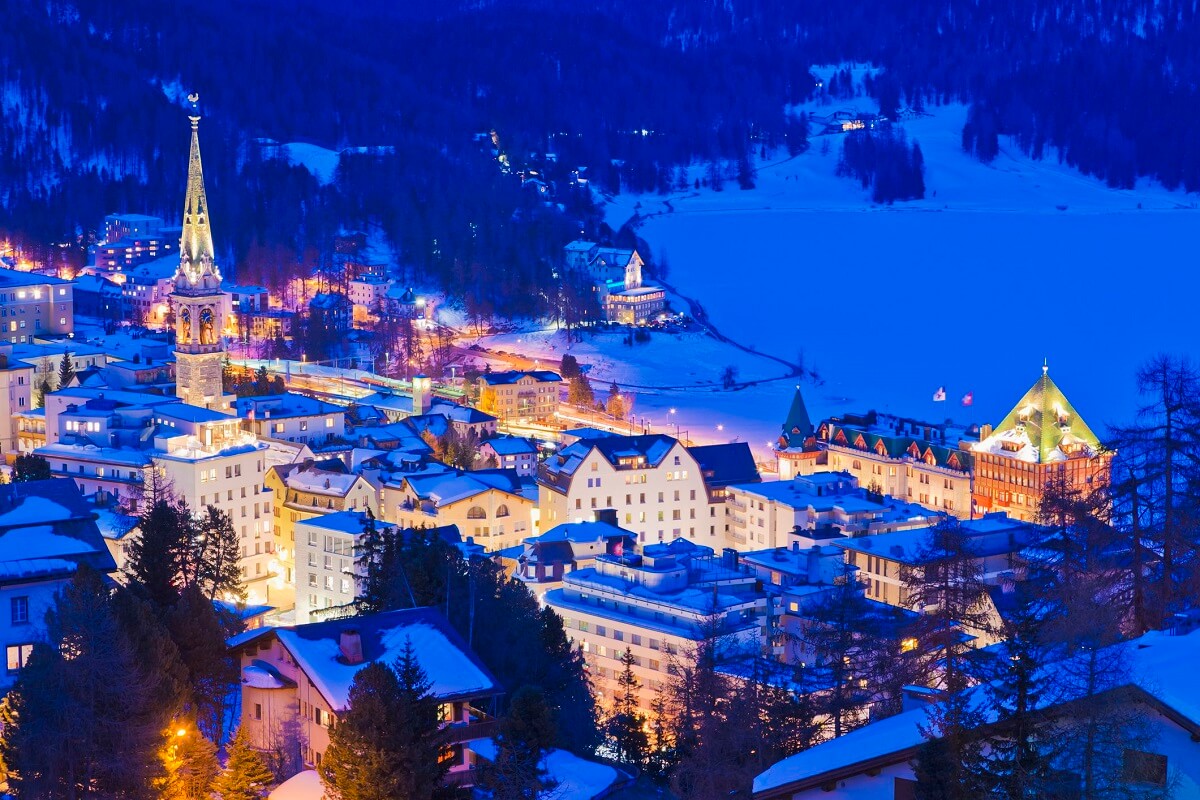 Engadin Valley
St. Moritz is located in a wide, long Engadin Valley; extends from Bever and Samedan at St. Moritz, then passes through Champfer, Suvreta, Silvaplana and Sils to Maloja Pas; and from Punt Muragl to Pontresina through the Morteratch and Bernina Pas. Every city in the valley has a special beauty and attractiveness.
Silvaplana
Intact swiss mountain village on the shores of Lake Silvaplana, near Lake Campfer is only 6 km southwest of St. Moritz.
Pontresina
Great ski resort, but it is also a place for boarding Muotas Muragl cable car that takes you from the valley to a height of 2414 m, for a spectacular view.
Diavolezza
This place has the most beautiful parts in the region; to 2978 meter high mountain peaks can be reached by road or a cable car.
Swiss National Park
National treasure is open from June to October.