According to the father of the History Herodatus, the Thassos island was named after son of the Phoenician king Agenor. His name vas Thassos,so this beautiful island was named in his honor.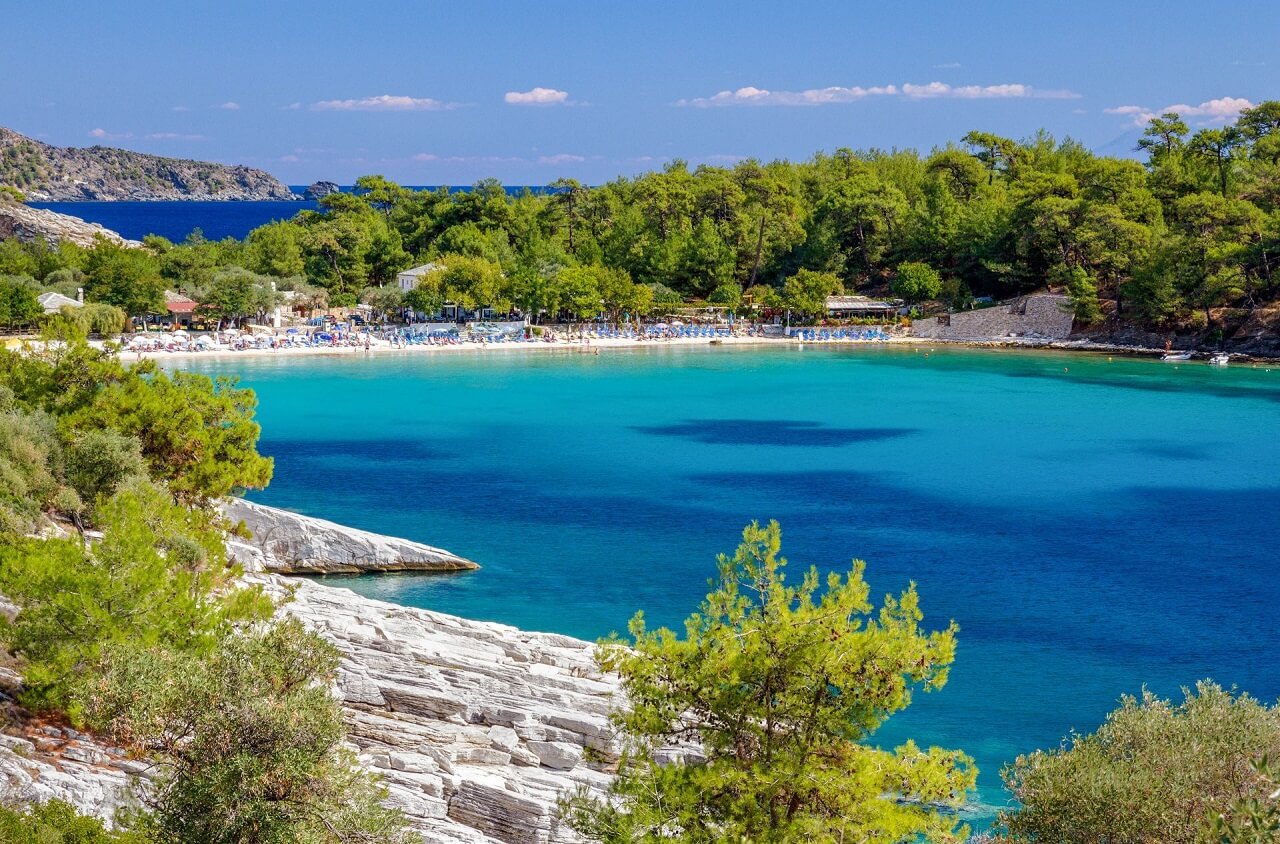 This is an island of the last delightful vegetation,olive plantations and pine forests. This island is an exquisite place for relaxation and pleasure on a famous Golden beach. This island offers a multitude of small beaches,to which are the best choice for adventures.
The Capital city is called Limenas, and it's the biggest harbor also on this island, which has a small but beautiful city beach. Limenas is also a cultured center of this island with many great restaurants,hotels and coffee shops.
Second sized city is Limenaria, in a south of island,with a long wonderful sand beach. One of divine towns in this area with quintessential beaches and amazingly clean sea are Makryammos, Potos, Scala and Potamia.