Croatia has seven inscriptions on the UNESCO World Heritage List, and one of them is the Euphrasian Basilica in the center of Porec.
The history of the city of Poreč dates back to the second century BC. The Romans built a military fortification on that place, on the foundations of which the present-day core of the city stands.
The rich history has influenced the development of Poreč, and today it lives from its history, presenting to tourists details from the turbulent life of the city. One of the best preserved monuments of early Byzantine art in the Mediterranean is the Euphrasian Basilica.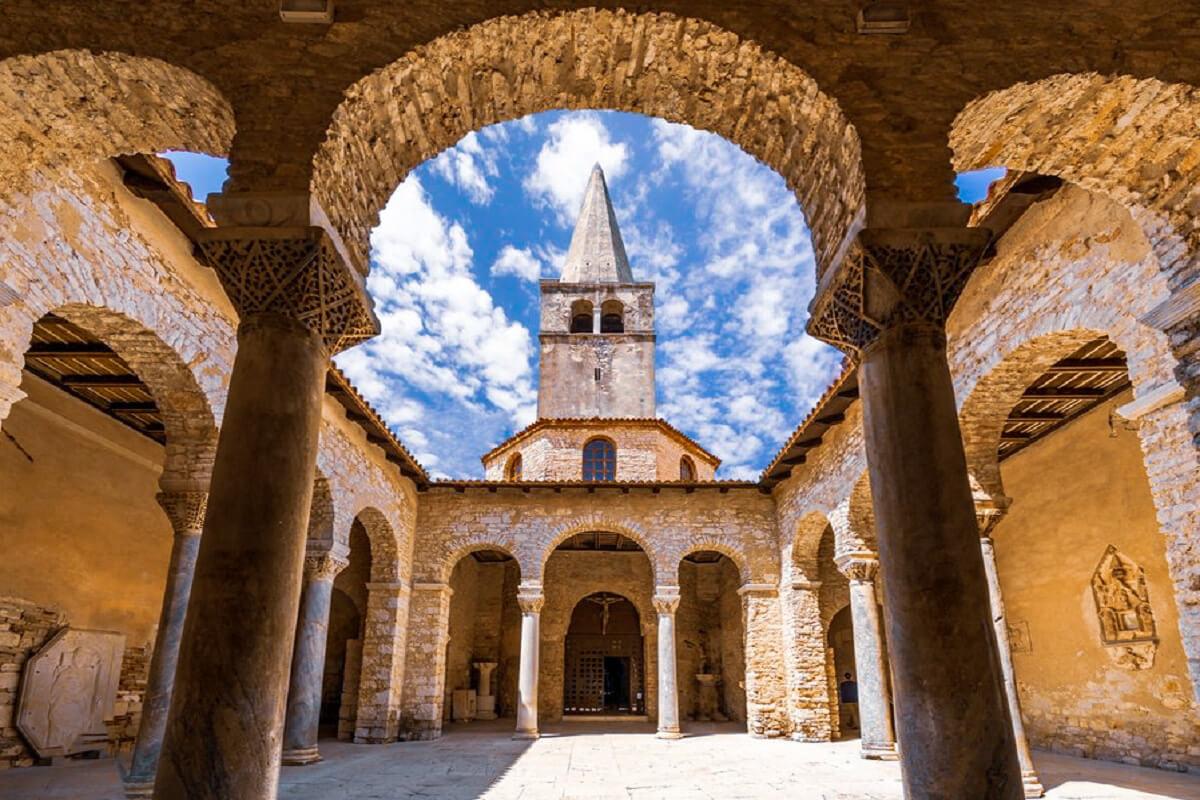 There was an early Christian church in its place, but it owes its shape to Bishop Euphrasius and Emperor Justinian, who built it on the old foundations in the 6th century. This basilica is located in the episcopal complex. In 1997, it was included on the UNESCO World Heritage List.
The complex consists of several famous buildings. In addition to the Euphrasian Basilica, there are also the Parish Church, the Sacristy, the Baptistery with the bell tower, the Mauro Oratory and the Episcopal Palace.
The basilica was rebuilt in the 6th century, but some examples of early Christian painting from the 5th century have been preserved, depicting Christ, the figures of martyrs and the composition of the Mother of God on the throne.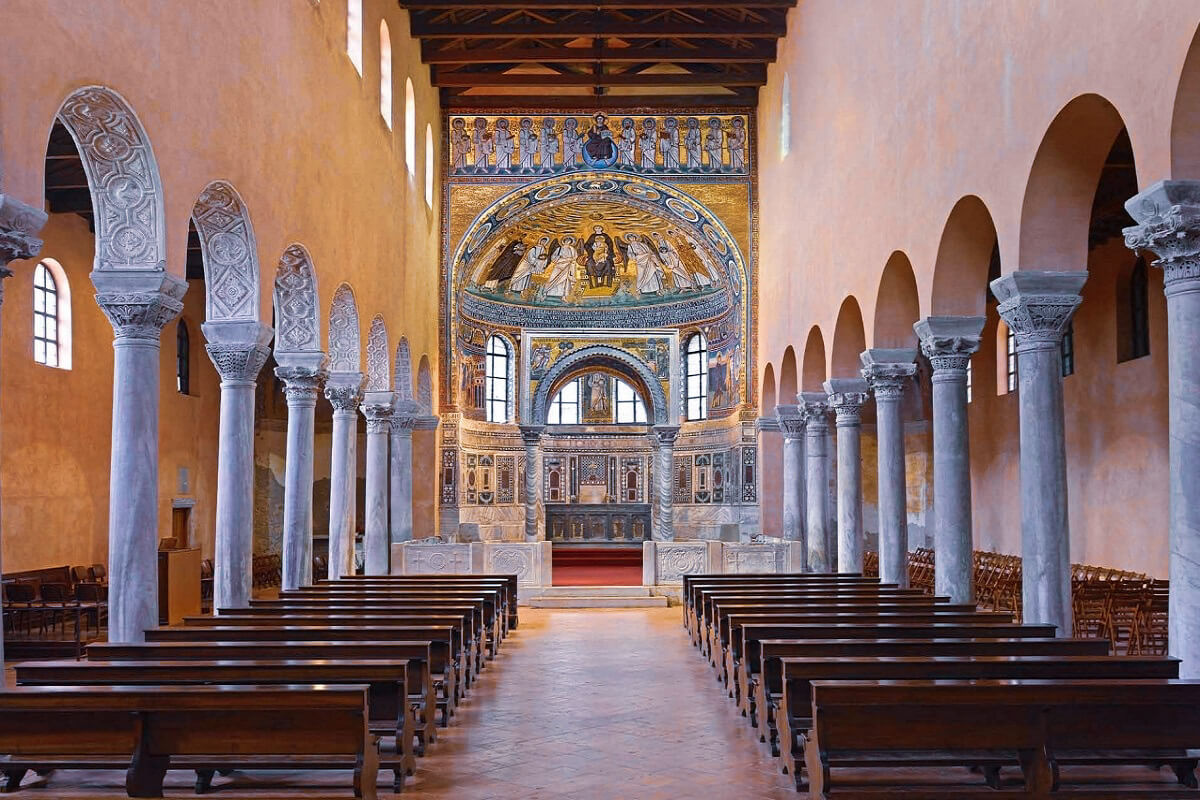 A part of the mosaic dating from the 3rd century of this masterpiece has also been preserved. Seven centuries after Euphrasius, Bishop Otto of Poreč built a large marble ciborium in 1277.
The importance of the Euphrasian Basilica is not only in its aesthetic value, but also in documenting history.
The complex is open all year round, every day except Sunday, church holidays and during religious ceremonies. Admission is paid.