Corfu or Kerkyra in Greek is one of the most beautiful and most visited Greek island. Island of large world history, an incredibly beautiful beaches, olives, honey, wine, spices.. Corfu or Kerkyra in Greek is one of the most beautiful Greek islands, for someone the most beautiful and the best. Corfu is a place of stunning architecture and nature. The island is perfect for exploring. Many international stars and public figures spend their holidays here. Greek Royal Family normally resides in Corfu during each year.
Corfu Island – perhaps the most beautiful and historic island
Visit the village on top of islands and small bays, beaches Sidari, Acharavi, Dassia, Ypsos, channel of love, a fishing village of Benitses, Moraitika … Corfu has over 40 blue flags which ranks among the islands with beaches that have the cleanest beach and the sea in the whole of Greece. The saint of the island is the holy Spiridon and his remains are kept in a silver coffin in the church so you can travel to the sanctum. If you want to taste the cosmopolitan taste of the island go to the most popular market Spianada and drink coffee in one of the cafes and sit to the world's jet set. Visit archaeological museum if you are interested in ancient history. Visit the area Pontikonisi and the church of the Virgin, which is probably the most photographed in Corfu.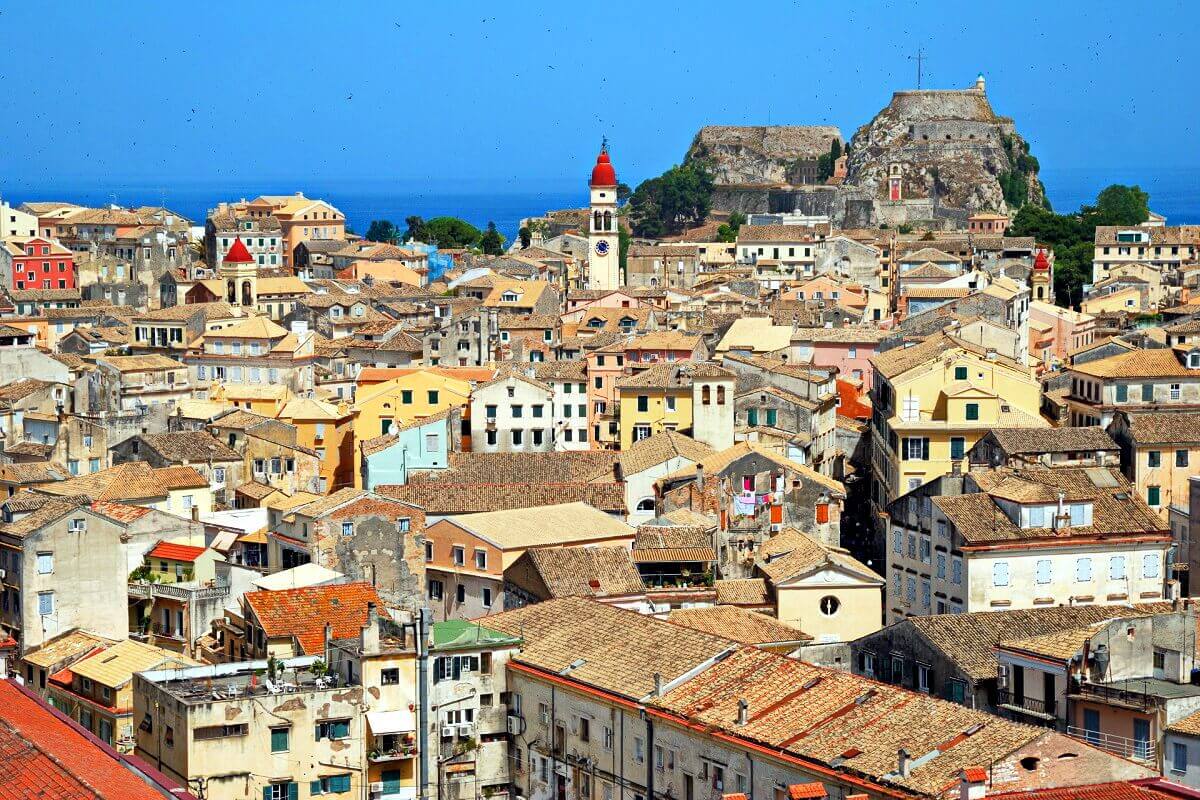 Corfu has played a major role in world history so it has two large single fortress from the time of the Byzantine empire and the other from the time of the venetians, which rarely has some place in the world. Both will delight you. Try water sports, diving and biking. Local specialties are worth of tasting.