Greece, with its enthralling archipelago, has a plethora of possibilities for those looking for one-of-a-kind experiences. Each Greek island has its own individual personality, catering to different 'tastes' that visitors may have. Greece offers an island for everyone, whether you're a history buff, a beach bum, an adventure seeker, or a culture vulture.
Crete stands itself as an archaeological wonderland for history buffs. This island is rich in mythology and is home to the legendary Minoan Palace of Knossos, which transports you to the Bronze Age. Exploring the intricate ruins and learning about the Minoan civilization's rich history is a compelling experience.
If you're looking for sun-kissed beaches and azure oceans, go no further than Mykonos. Mykonos, known for its bustling nightlife and stunning beaches, caters to both partygoers and those seeking peace and quiet. Enjoy the splendor of Paradise Beach or the serenity of Elia Beach, where the idyllic environment complements the calm attitude.
Santorini is a paradise for thrill seekers and adventurers. Its rocky scenery, shaped by volcanic explosions, invites you to go on exciting hikes and explorations. A exhilarating trek up the Nea Kameni volcano will reward you with breathtaking views of the Caldera and the neighboring islands.
Corfu provides a glimpse into the island's diverse legacy for visitors looking to immerse themselves in Greek culture and local traditions. Explore the picturesque lanes of Corfu Old Town, where Venetian, French, and British influences blend with Greek architecture. Don't miss out on authentic Corfiot cuisine at local tavernas, where you can relish specialities like Sofrito and Pastitsada.
Rhodes, an Aegean Sea jewel, appeals to both history aficionados and beachgoers. Admire the medieval splendor of Rhodes Old Town, a UNESCO World Heritage Site, and get lost in the cobbled passageways filled with history. When it's time to unwind, head to Lindos or Tsambika Beach, both of which have golden sands and clear waters.
The largest of the Cyclades, Naxos, combines history, nature, and relaxation. Explore ancient temples and statues at the Portara, an outstanding 6th century BC marble gate. The rough Naxian landscape and rich valleys provide many opportunity for hiking and uncovering hidden jewels for nature aficionados.
Skiathos is a wonderful alternative for the ultimate romance break. With its quiet coves and green waters, this appealing Sporades island entices lovers. Koukounaries Beach, with its pine-fringed shoreline, is a stunning location for spending quality time with your loved one.
Greece's various islands appeal to every type of traveler, offering an unforgettable experience regardless of your 'taste'. So, whether you want historical wonders, gorgeous beaches, adrenaline-pumping activities, or cultural immersion, Greece has one island for you.
The island of HYDRA is the best for art lovers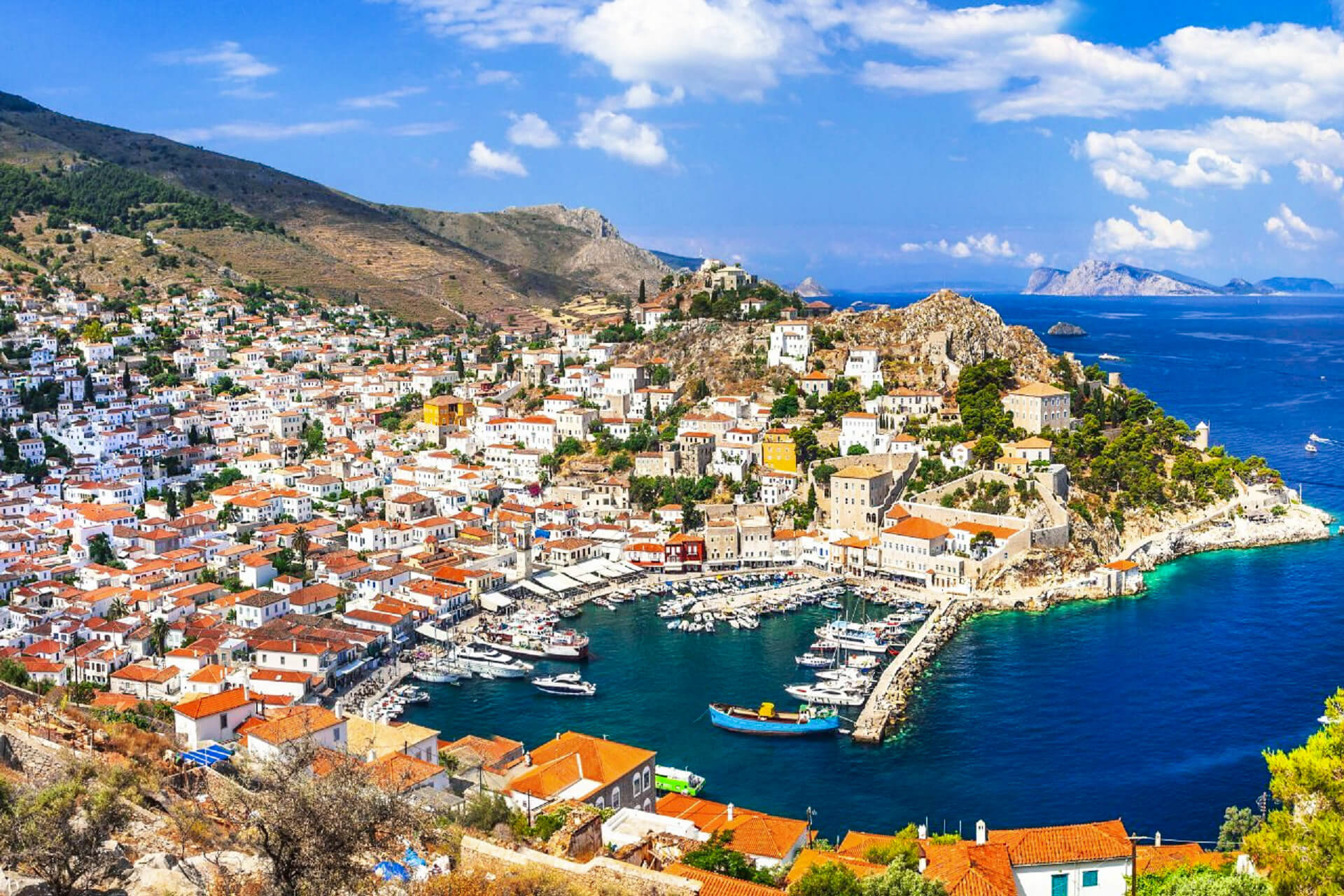 The island of HYDRA stands as an enchanting haven, enticing art fans from all over the world, nestled in the cerulean embrace of the Aegean Sea. This Greek gem, with its cobblestone streets, gorgeous beaches, and thriving cultural scene, provides an unparalleled retreat for those seeking artistic inspiration and creative peace.
HYDRA is an island covered in an air of artistic intrigue, where historical whispers mingle with modern creative energy. The charm of the island is found not only in its stunning surroundings, but also in its magnetic allure for artists, writers, and musicians. The fascinating mix of classic and contemporary art on HYDRA produces a pleasantly quaint and refreshingly avant-garde atmosphere.
While wandering the labyrinthine lanes, one comes across a wealth of art galleries displaying works ranging from classical to cutting-edge. Art enthusiasts will be engulfed in a kaleidoscope of colors, shapes, and emotions, with each stroke of paint or stone chisel expressing the artist's spirit.
Many notable artists who have sought calm and excitement on its shores have found HYDRA to be an inspiration. It's no surprise that the island has become a creative pilgrimage destination for those looking to capture the essence of its beauty on canvas or in writing. The combination of light and shadow, as well as the mesmerizing interplay of water and sky, all contribute to a distinct charisma that is best experienced in person.
The island comes alive with a different kind of artistic expression as the sun sets over the azure horizon. HYDRA's nightlife is an experience in and of itself, with local taverns and restaurants frequently offering live performances by outstanding artists. The soothing melodies blend nicely with the island's serene atmosphere, capturing listeners and weaving stories that cross language barriers.
Art enthusiasts will appreciate the island's rich and famous history in the arts. Throughout the centuries, many influential personalities have sought sanctuary and creative nourishment on HYDRA. It's a spot where the ghost of Leonard Cohen, the great poet and performer, seems to dwell.
HYDRA provides a variety of workshops where visitors can refine their talents under the tutelage of expert artists for those looking for hands-on artistic experiences. These immersive programs stimulate creativity and allow individuals to take home a tangible piece of the island's artistic essence, ranging from pottery to painting.
The island of HYDRA is an ideal haven for art aficionados. It is a place where inspiration flows freely and creativity knows no limitations, with its breathtaking scenery, lively art scene, and historical significance. Whether you're an established artist looking for new inspiration or a fledgling enthusiast eager to expand your creative horizons, HYDRA welcomes all into its artistic embrace.
The island of IOS is best suited for nightlife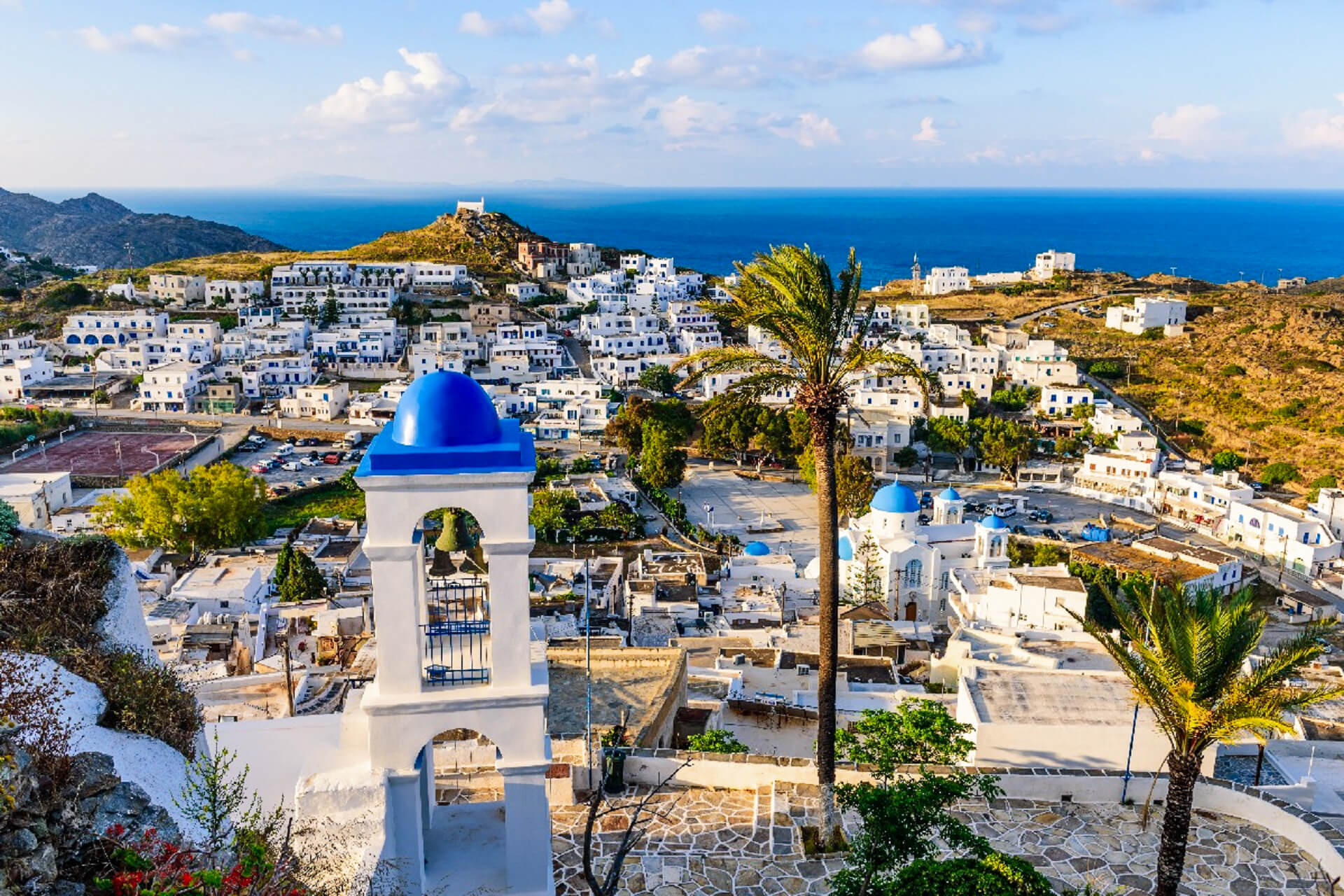 The island of IOS is located in the midst of the fascinating Cyclades archipelago and sparkles like a night sky filled with stars. This lovely island, tucked away from the bustling mainland, is a haven for revelers and night owls. IOS stands alone as the unparalleled champion, precisely crafted to fulfill the ravenous hunger for nightlife with its magnetic charm and compelling attractiveness.
As the sun sets, IOS undergoes a spectacular change, awaking the nighttime spirits that inhabit its bustling streets. The island's well-deserved reputation for legendary nightlife is well-deserved. IOS is home to a diverse and colorful selection of pubs, clubs, and lounges, each emitting an air of energy that draws partygoers from all over the world.
IOS nightlife is an art form, a symphony of music, dance, and celebration. The party begins when the moon sheds its silvery glimmer across the island. The rhythmic pulses of thundering electronic dance music echo in the air, drawing patrons to pulsating dance floors. The cocktails flow easily, expertly created by trained mixologists who know their trade through and out.
IOS caters to a wide range of tastes in an exhilarating setting. Exclusive rooftop bars provide magnificent views of the sea and the town below for those looking for a luxurious experience. Guests can enjoy unique concoctions while socializing with the fashionable crowd. Those seeking a more personal atmosphere can seek sanctuary in cozy tavernas and hidden speakeasies, where craft beers and old whiskeys flow like the Styx.
The island's nightlife embraces hedonism and freedom, urging visitors to surrender to the pleasure that pervades every nook and crevice. The streets transform into a living tapestry of ecstasy and friendship as the evening progresses, when strangers become friends and inhibitions fall away like a distant memory.
The harmonious blend of tradition and contemporary distinguishes IOS from other locations. While the island's nightlife is unrivaled, it never abandons its rich cultural past. Traditional Greek music, enthralling folk performances, and delectable dining delights that tickle the senses await visitors.
IOS offers stunning landscapes and turquoise waters that revitalize weary hearts after nights of celebration, in addition to the appeal of its after-dark escapades. Those who dare to travel beyond the veil of night will be rewarded with a day of discovery and adventure.
IOS is more than simply a place; it's a way of life. Like moths to a flame, its magnetic pull draws individuals looking for exceptional evening encounters.
PAROS Island is the best island for windsurfing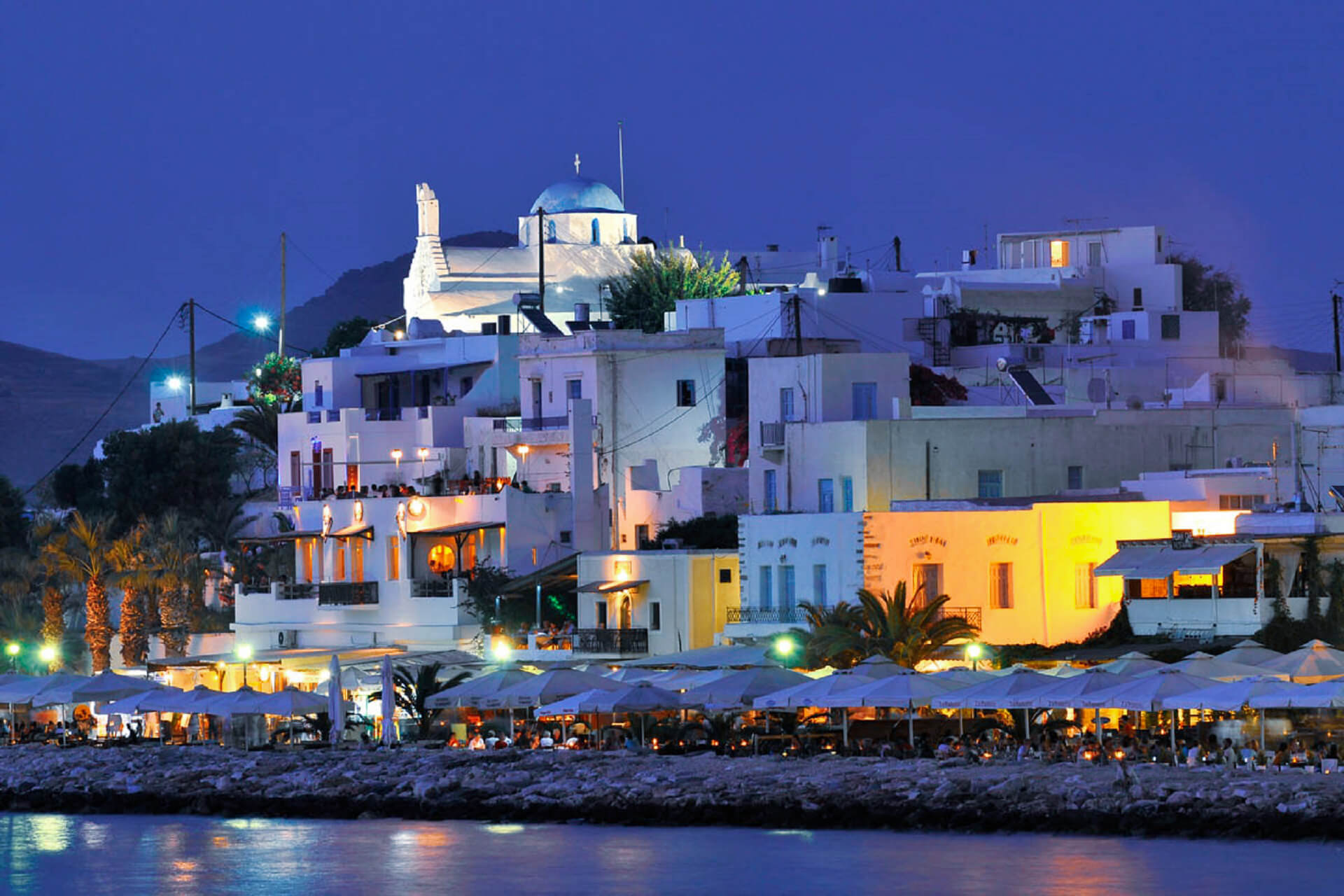 PAROS Island, nestled in the middle of the enchanting Aegean Sea, is a windsurfing paradise, luring thrill-seekers and water sports lovers from all over the world. This island has gained its reputation as the ideal island for windsurfing due to its breathtaking sceneries, crystal-clear waves, and steady winds.
Windsurfing, which is often described as a thrilling ballet between wind and water, finds its ideal stage on the beaches of PAROS. The thrill and euphoria of floating easily across the waves will sweep you away as the Mediterranean air softly kisses your face.
The island's distinctive terrain is crucial in providing optimal windsurfing conditions. During the summer months, the Meltemi, a strong, dry northern wind, graces PAROS with its presence, providing windsurfers with a dependable and exhilarating experience. The Meltemi's moderate to high wind speeds and consistent direction are a dream come true for both novice and experienced windsurfers, allowing them to perfect their abilities or take on thrilling challenges.
PAROS has a plethora of beautiful beaches, each with its own unique charm and character for windsurfing. Head to Golden Beach (Chrissi Akti) on the southeastern coast, which is known for its golden sands and gentle breezes, ideal for beginners just starting out in windsurfing. New Golden Beach (Tserdakia) on the southern shore promises more demanding waves and winds, ideal for experienced windsurfers looking to exceed their boundaries.
Views of the surrounding Antiparos island and the Aegean archipelago will fascinate you as you glide around the cerulean waters. The beautiful attractiveness and historic architecture of the Lefkes Valley give a touch of magic to the windsurfing experience on PAROS.
Aside from the thrill of windsurfing, the island offers a plethora of other activities to offer. Explore the medieval Parikia town, with its small alleyways and quaint shops, or delve into the island's history at the Frankish Castle and the Byzantine-era Ekatontapiliani church.
PAROS Island beckons with its magnetism, presenting you with an incredible windsurfing experience unlike any other, whether you're a windsurfing novice or a seasoned pro. Dive into the azure waves, embrace the Meltemi, and see for yourself why PAROS is the ideal island for windsurfing.
SANTORINI Island is the best place for couples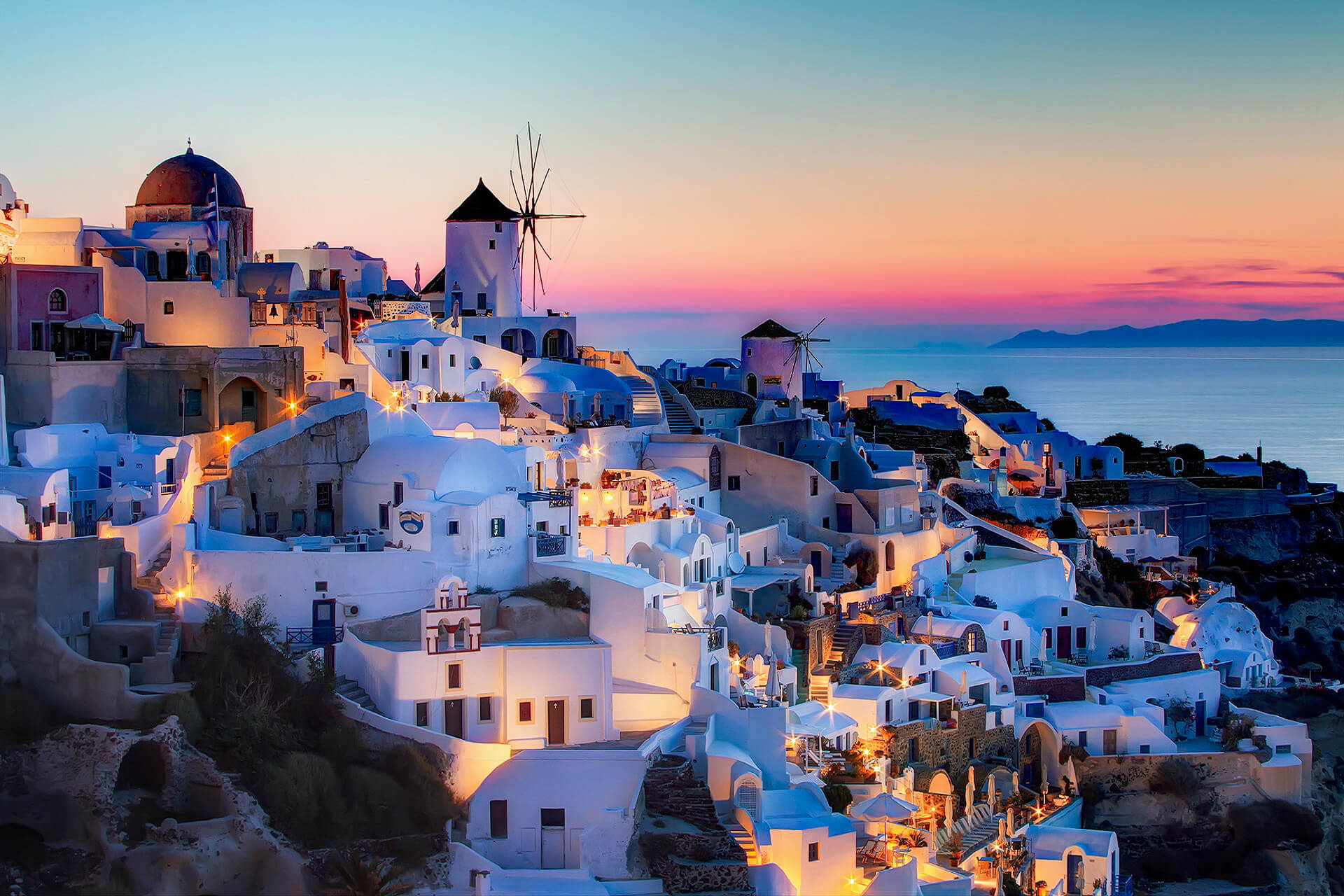 When it comes to romantic getaways for couples, SANTORINI Island certainly reigns supreme as an unrivaled haven of romance. This lovely Greek treasure, nestled in the turquoise seas of the Aegean Sea, boasts an irresistible blend of spectacular panoramas, luxurious lodgings, and romantic activities that make it the ideal spot for couples seeking an idyllic holiday.
SANTORINI has long been lauded for its breathtaking sunsets, and for good reason. Imagine you and your partner are perched atop the legendary cliffs, admiring the sight from the comfort of your private terrace as the sun softly sinks below the horizon, throwing bright colours of orange and pink across the sky. These ethereal moments generate absolute enchantment, and the celestial air of the island sets the stage for a memorable romantic experience.
A leisurely stroll through the lovely villages is a definite must for lovebirds seeking to immerse themselves in SANTORINI's ethereal splendor. Walk together through tiny cobblestone lanes surrounded with whitewashed buildings topped with beautiful blue domes. The lovely village of Oia, with its labyrinth of streets and charming boutiques, provides an intimate atmosphere unlike any other. Meanwhile, Fira's dynamic nightlife beckons, encouraging you to dance the night away in each other's arms.
Couples looking for peace and quiet can find it among the island's world-class hotels. Luxurious cave hotels, delicately cut into the rocks, offer an intimate and secluded location for love to blossom. Allow yourself to be seduced by the attraction of a private plunge pool with panoramic views, or treat yourself to a sensual couple's massage at one of the island's renowned spa resorts. SANTORINI welcomes you and your spouse in a cocoon of love and ecstasy, with the calming sound of the waves below and the mild Mediterranean wind caressing your skin.
Adventuresome couples will also find a plethora of exciting activities to share. There's no shortage of interesting adventures to bond over, from taking a catamaran trip to visiting the neighboring volcanic islets. Scuba dive or snorkel in the crystal-clear seas to explore the underwater world and be mesmerized by the abundant marine life.
SANTORINI Island is the pinnacle of a romantic getaway, where couples can bask in nature's splendor, relish excellent Greek food over candlelit dinners, and make cherished memories together. This unmatched Greek paradise welcomes you to go on a voyage of love and discovery, whether you're celebrating a honeymoon, an anniversary, or simply the delight of being in each other's presence. SANTORINI Island is ideal for couples, and its magnetic allure will leave an everlasting impression on your hearts, igniting a romance that will last a lifetime.
The island of MILOS has the best beaches
If you're looking for a hidden treasure among the Greek islands, look no further than Milos. Milos, known for its stunning beauty and isolated charm, has a plethora of finest beaches that will leave you speechless. This island paradise, nestled in the lap of the Aegean Sea, is a wonderful retreat for beach lovers and adventurous hearts alike.
Milos' diversified and unique shoreline will capture you from the moment you set foot on the island. The island's volcanic history has blessed it with unusual geological formations, resulting in some of the world's most unique beaches.
Sarakiniko Beach's lunar-like landscape will enchant you. Smooth, white volcanic rocks contrast with the deep azure water, making it a must-see on any traveler's bucket list.
Tsigrado Beach is a hidden gem tucked amid stunning cliffs for anyone seeking isolation and peace. It is only accessible via an exciting climb down a steep canyon, and it rewards daring explorers with a sense of discovery that few beaches can match.
The diversity of the island does not stop there. Visitors are captivated by the underwater sea caves at Papafragas Beach, while the quaint fishing town ambiance at Firopotamos Beach.
Plathiena Beach comes alive with gold and scarlet colours as the sun sets, transforming into a magnificent site where the day's adventures culminate.
Milos has over 70 beaches, each with its own personality and allure. MILOS offers some of the nicest beaches you can imagine, as well as ones that have yet to be found. Those that venture off the usual route will find a secluded cove, an unspoiled bay, or a hidden paradise.
Kleftiko Beach is a magical sea cave fantasy accessible only by boat, where old pirates used to hide. It now invites modern adventurers to discover its secrets and bathe in its crystal-clear waters.
The attractiveness of Milos' beaches is not entirely due to its geological wonders. The island has some of the best sandy beaches, inviting you to relax and enjoy the warm Mediterranean sun.
Sarakiniko, despite its rocky landscape, contains little pockets of soft sand suitable for resting and taking in the scenery. Meanwhile, Provatas Beach has a lengthy stretch of golden sand bordered by green waters, making for a postcard-perfect setting.
Milos' beaches accommodate to all of your desires, whether you seek seclusion, activity, or a quiet escape. Each beach offers its unique symphony of experiences, from the rugged beauty of Firopotamos to the awe-inspiring cliffs of Kleftiko.
On the island of CRETE you can get the best food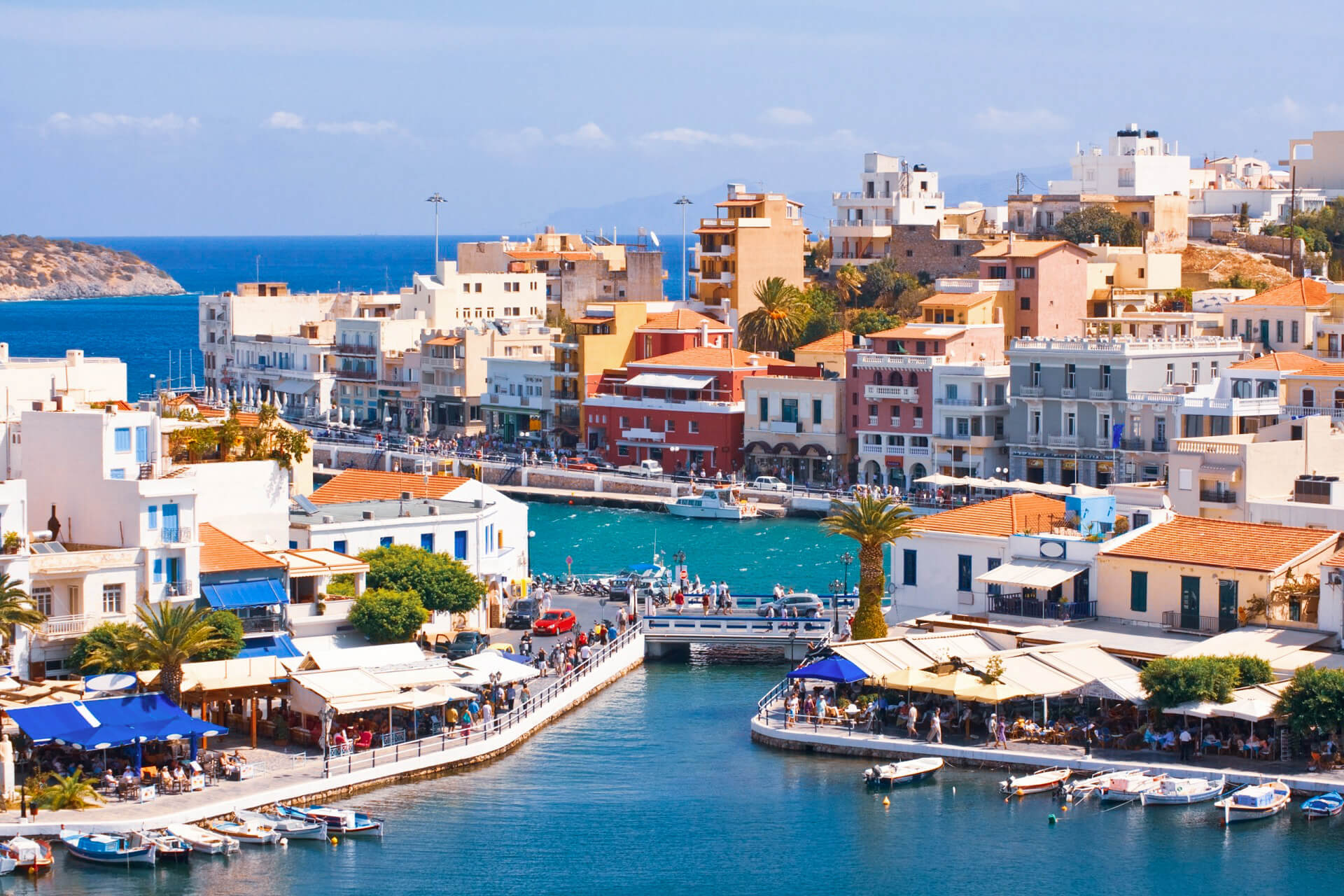 Crete is a culinary gem, nestled in the brilliant blue waters of the Mediterranean, with a rich gastronomic legacy that captivates every traveler's taste senses. The island offers a feast of flavors that will leave you wanting more, from historic recipes passed down through generations to inventive modern innovations.
Crete is famous for its Mediterranean diet, a treasure trove of nutritious and delicious cuisine that highlight the region's plentiful vegetables. The cornerstone of Cretan cuisine, olive oil, lovingly known as "liquid gold," elevates every dish to unimaginable heights. This elixir of the gods offers a particular touch to every plate when drizzled over colorful salads, sizzling grilled meats, or freshly baked bread.
The freshness of Cretan ingredients cannot be overstated when discussing the cuisine. The mild temperature of the island provides a plethora of sun-ripened fruits and vegetables, which enhance their natural flavors and hues. Savory tomatoes, succulent olives, and sweet figs dance on your tongue, producing an exquisite symphony of flavors.
Crete will be a seafood lover's delight. The island has a 600-mile-long coastline and a plentiful catch from the turquoise waters. Octopus, a local favorite, is prepared with sensitive care, grilled to perfection, and topped with zesty lemon juice. The salty breeze and sun-kissed sea give these marine treasures a distinct flavor that brings you to the heart of the Mediterranean.
Crete honors its historic heritage with meals that have withstood the test of time. The classic dakos is one such culinary delight, with crisp barley rusk topped with juicy tomatoes, tangy feta cheese, and a drizzle of that golden olive oil. Each bite tells a tale, maintaining the island's cultural legacy in a timeless manner.
Inland, Crete's craggy landscapes offer a variety of flavors from its rich hills. Herbs and spices like oregano, thyme, and rosemary mingle with grilled lamb to create a symphony of scents and flavors that highlight the island's pastoral appeal.
The cuisine culture of Crete goes beyond simply subsistence to become an immersive experience of embracing the island's character. The friendly tavernas and busy markets urge you to share in the rich tapestry of flavors and stories that the island has to offer. Every meal, when shared with family and friends, becomes an opportunity to celebrate life and form bonds that will last a lifetime.
Finally, the best food can be found on the island of CRETE – a gastronomic excursion that tantalizes your senses, honors tradition, and delivers a taste of Mediterranean paradise.
The island of IKARIA is the best place to enjoy nature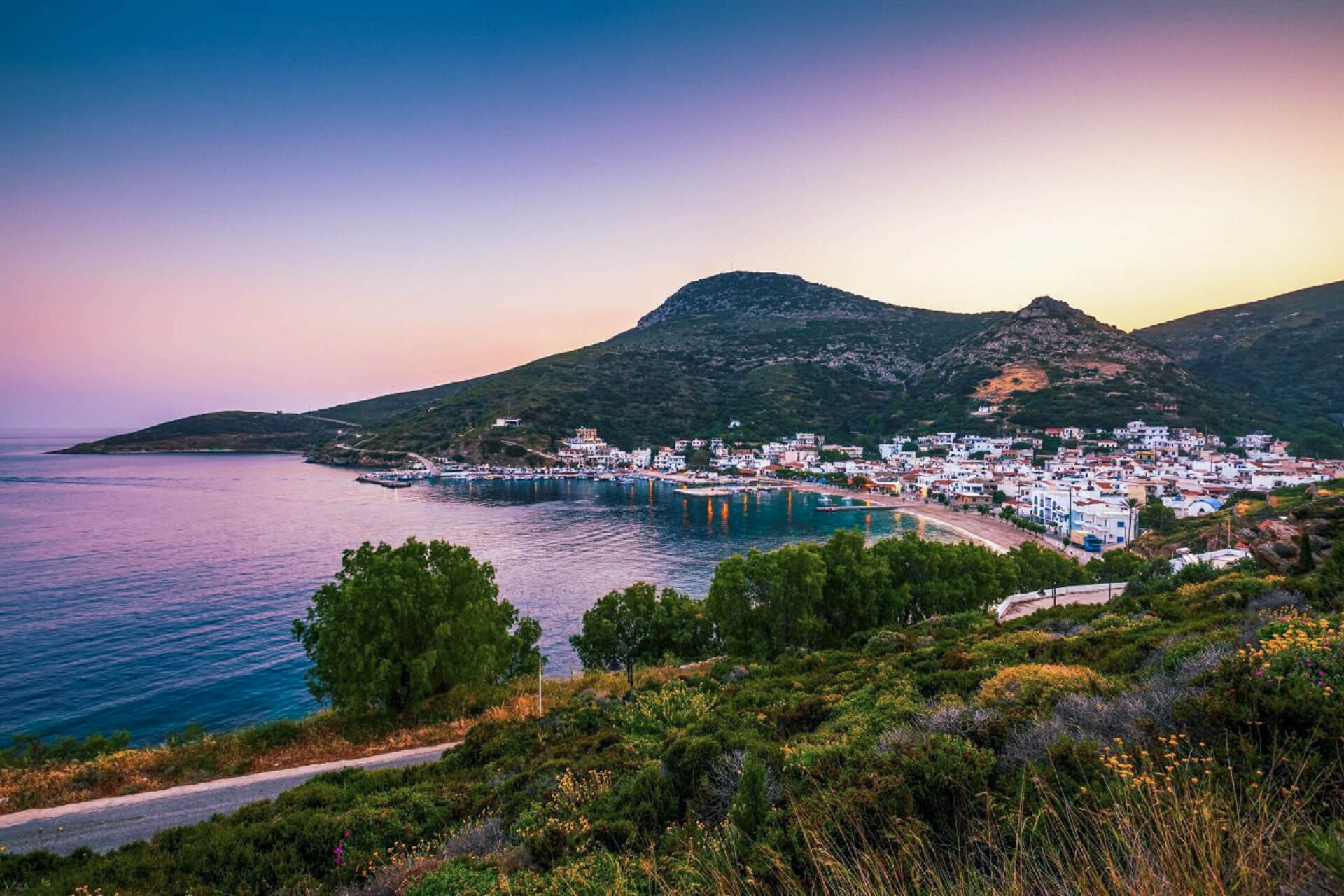 IKARIA is a hidden jewel in the center of the Aegean Sea, a haven of unspoilt beauty that draws nature lovers from all over the world. It has a beautiful scenery that embodies the essence of nature in its purest form.
IKARIA is unsurpassed when it comes to immersing oneself in the embrace of nature. Its craggy mountains*, lush valleys, and turquoise beaches constitute an awe-inspiring tapestry fashioned by Mother Nature herself. IKARIA caters to all yearnings, whether you're an avid hiker looking to conquer difficult terrain or a thoughtful person looking for a tranquil vacation.
When you step foot on this island paradise, you'll be surrounded by an incredible variety of flora and fauna. IKARIA's various habitats are home to a plethora of rare and endangered species, some of which are found nowhere else on the planet. Explore the *pristine wilderness *and meet creatures straight out of a fairytale.
The island is a kaleidoscope of colors all year, with each season boasting its own beauty. The slopes bloom into a colorful display of wildflowers in the spring, covering the island in a riot of colors. Summer is defined by boundless blue skies and the lively movement of waves along the coast. As fall approaches, the foliage dons its golden robe, casting an enchanted spell over IKARIA. Even winter has its own allure, with a sense of calm that envelops the island.
IKARIA is a thalassophile's dream come true for individuals who find consolation in the embrace of the sea. Discover isolated coves and beaches where the symphony of breaking waves provides a calming rhythm. Dive into the crystalline waters to find an underwater world filled with marine life, where every stroke is an awe-inspiring brushstroke.
Breathing in the air on IKARIA is a revitalizing experience in and of itself. The island's isolation from urban areas and industrialisation guarantees that the air remains clean and refreshing. The* sea wind *kisses your skin, bringing with it the perfume of salt and the essence of freedom.
IKARIA not only nourishes the soul, but it also nourishes the body. Thanks to a long legacy of sustainable agriculture, the island's fertile soil produces a variety of fresh produce. Taste the flavor of locally grown fruits, vegetables, and aromatic herbs that give authenticity to the island's cuisine.
In IKARIA, you will form an everlasting bond with nature. As you glance out into the infinite horizon, you'll realize you're only a small part of this wonderful ecosystem. The unspoilt beauty of the island will not only fascinate you, but will also instill in you a great sense of responsibility to maintain and appreciate the natural world.
Look no further than the island of IKARIA for an extraordinary intimacy with nature. Its unspoiled beauty, various landscapes, and biodiversity extravaganza provide a very spectacular experience. Escape the modern world and embark on a journey of discovery in this paradise where nature welcomes you with open arms.
The island of MYKONOS is the best island to buy expensive clothes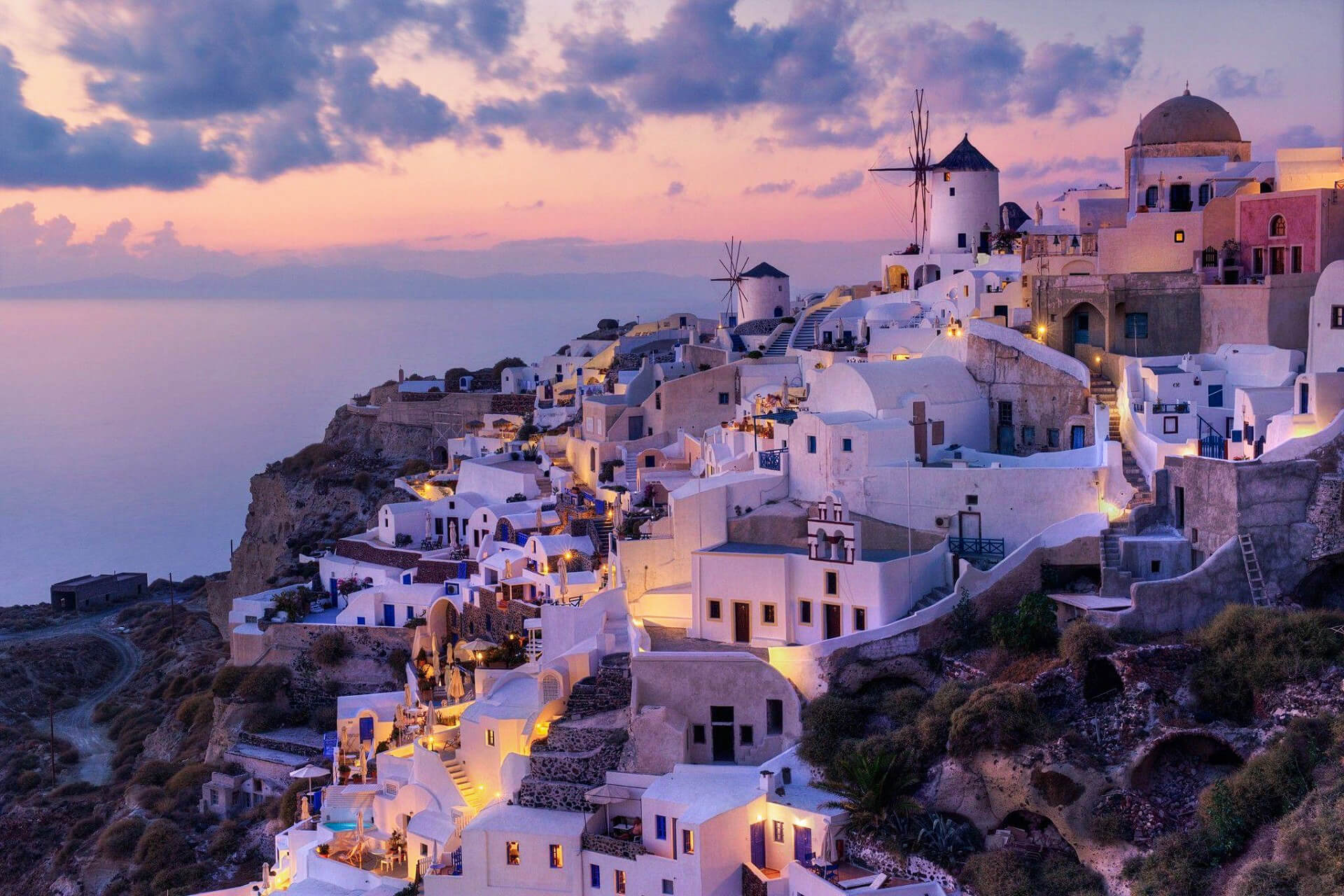 MYKONOS is a gleaming treasure cradled in the azure embrace of the Aegean Sea. This Greek island has developed a reputation as a playground for the rich and famous due to its mesmerizing beauty, bustling nightlife, and opulent lifestyle. But, beyond the breathtaking landscapes and glittering parties, there's a hidden secret that draws fashion enthusiasts from all over the world: Mykonos is, without a question, the best island to buy costly clothes.
Mykonos has an exclusive collection of high-end boutiques and designer outlets catering to the most discriminating clients. The island's fashion sector reflects its cosmopolitan allure, bringing together the industry's most prestigious names. Chanel, Dior, Versace, and Louis Vuitton have all found homes here, tucked away in cobblestone alleys and picturesque streets. Visitors are met with an array of upmarket fashion establishments that highlight the newest trends and timeless elegance as they walk through the whitewashed buildings.
Fashionistas looking for one-of-a-kind and exquisite pieces will delight in the curated selections available in Mykonos' boutique stores. These stores curate distinctive collections featuring both local and international designers, giving their inventory a particular flavor. Haute couture and one-of-a-kind pieces are commonplace on Mykonos, making it a veritable refuge for people seeking sartorial individuality.
The attractiveness of the island lies not only in the variety of its fashion products, but also in the wonderful shopping experience itself. Imagine meandering through the lovely maze of streets, the cold sea wind caressing your skin as you pass from one stylish boutique to the next. In these establishments, excellent service and customized attention elevate the act of shopping to a sumptuous experience.
Mykonos genuinely transforms into a fashion mecca throughout the summer months. Celebrities, influencers, and fashion icons flock to the island to soak in the rays and mingle with the locals. A-listers are frequently spotted scanning the racks in quest of their next show-stopping ensemble.
Mykonos hosts exclusive fashion events and exhibits where designers unveil their latest collections in magnificent settings for those who truly want to immerse themselves in the world of high fashion. These events provide not only an opportunity to see the cutting-edge of haute couture, but also an opportunity to network with other fashion fans from across the world.
If you want to upgrade your wardrobe with the crème de la crème of fashion, Mykonos is unquestionably the greatest island to buy expensive clothes. Its magnificent beauty, compelling charm, and unrivaled elegance combine to make it a place that piques the sartorial senses and leaves an indelible impression on the fashionably inclined.
ASTYPALEA Island is the best place to escape from civilization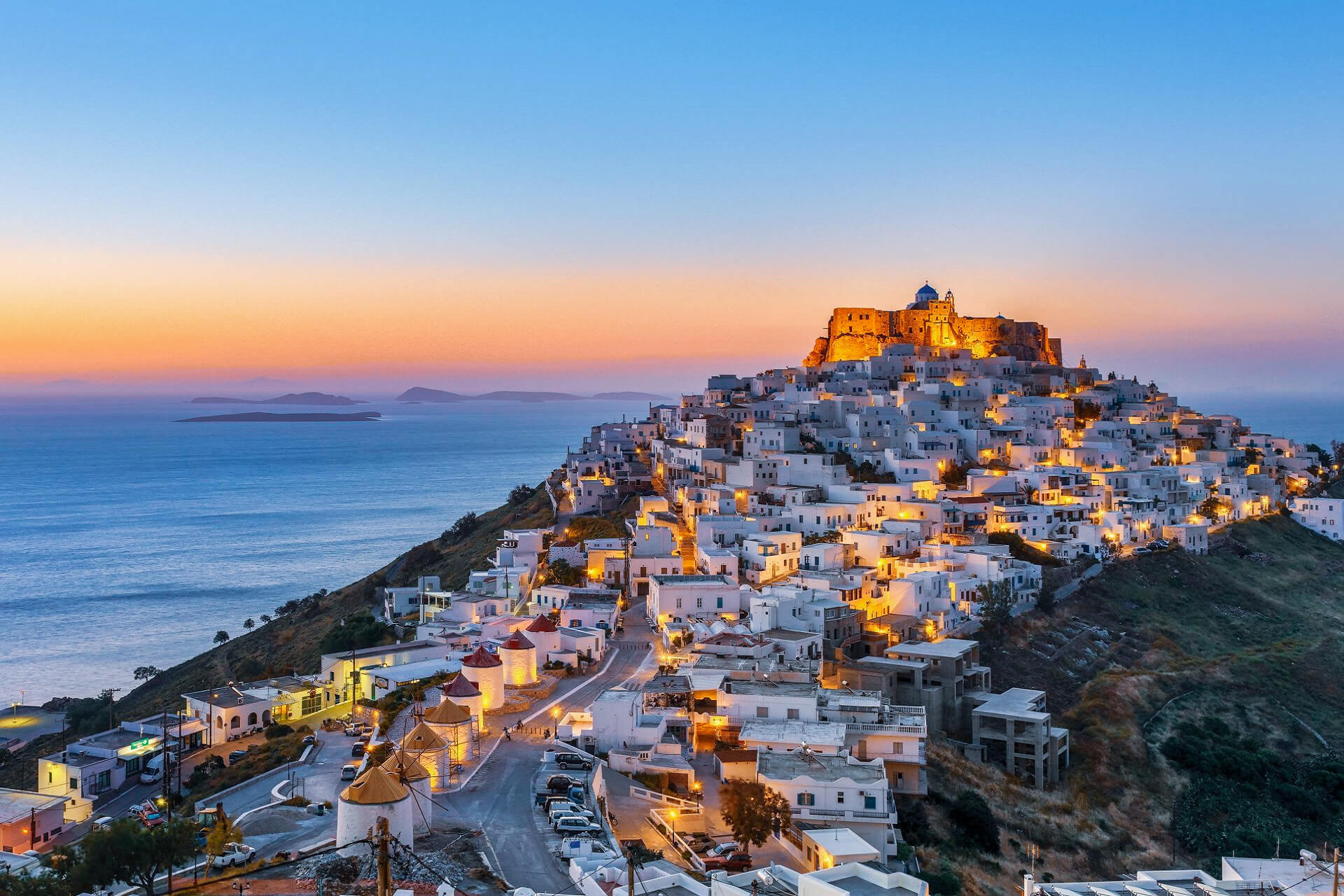 ASTYPALEA Island is a hidden treasure in the Aegean Sea, a hideaway for people seeking refuge from contemporary civilization's unrelenting grasp. It portrays itself as the finest spot to escape the hustle and bustle of our fast-paced world, with its unspoilt beauty and quiet appeal.
Astypalea has a beautiful setting that embodies the concept of escapism. The rough landscape of the island is peppered with sparkling white buildings that sparkle in the brilliant Mediterranean sun. You'll be immersed in the simplicity and authenticity of a bygone period as you explore the winding cobblestone streets.
The coastline of the island is a captivating tapestry of quiet coves and immaculate beaches, making it the ideal backdrop for a vacation from society. Imagine yourself relaxing on soft, powdery sands while the azure waves gently brush the coast, creating a symphony of serenity and tranquility.
Astypalea provides stunning hiking trails that lead to soaring cliffs and breathtaking landscapes for those seeking ultimate escapism. The island's pristine wildness is a haven for unique flora and fauna, providing a welcome escape from the concrete jungles we're all too familiar with.
At night, Astypalea puts on a heavenly show like no other. The sky becomes a canvas decorated with glittering stars with minimum light pollution, tempting you to immerse yourself in the magnificent cosmos. It's a cosmic getaway where you can contemplate the secrets of the universe.
Embracing the culture of the island is a vital element of the escape experience. The kind and welcoming inhabitants have passed down their customs for centuries. Indulge in scrumptious culinary pleasures at charming tavernas, where flavors are a blend of Mediterranean and Aegean influences, delighting and satisfying your taste senses.
The kindness of its people, who welcome you with open arms and make you feel like a part of their close-knit community, adds to Astypalea's allure. As you go through the villages, genuine smiles and cordial greets remind you that this is the finest spot to get away from society.
Time appears to slow down in this calm haven, allowing you to relish every second of your retreat. Astypalea has a way of catching your senses and soothing your mind, whether you're sipping local wine at dusk, listening to the melodious sounds of traditional music, or simply basking in the embrace of nature.
So, if you want to disconnect from the clamor of modern life, ASTYPALEA Island is the finest place to do so. It's a domain where simplicity and authenticity reign supreme, a haven where you can find yourself amidst the untouched beauty of nature. Take a step inside this ethereal haven, and the peace it provides will become a treasured memory carved in your spirit.
RHODES Island is the best place for history lovers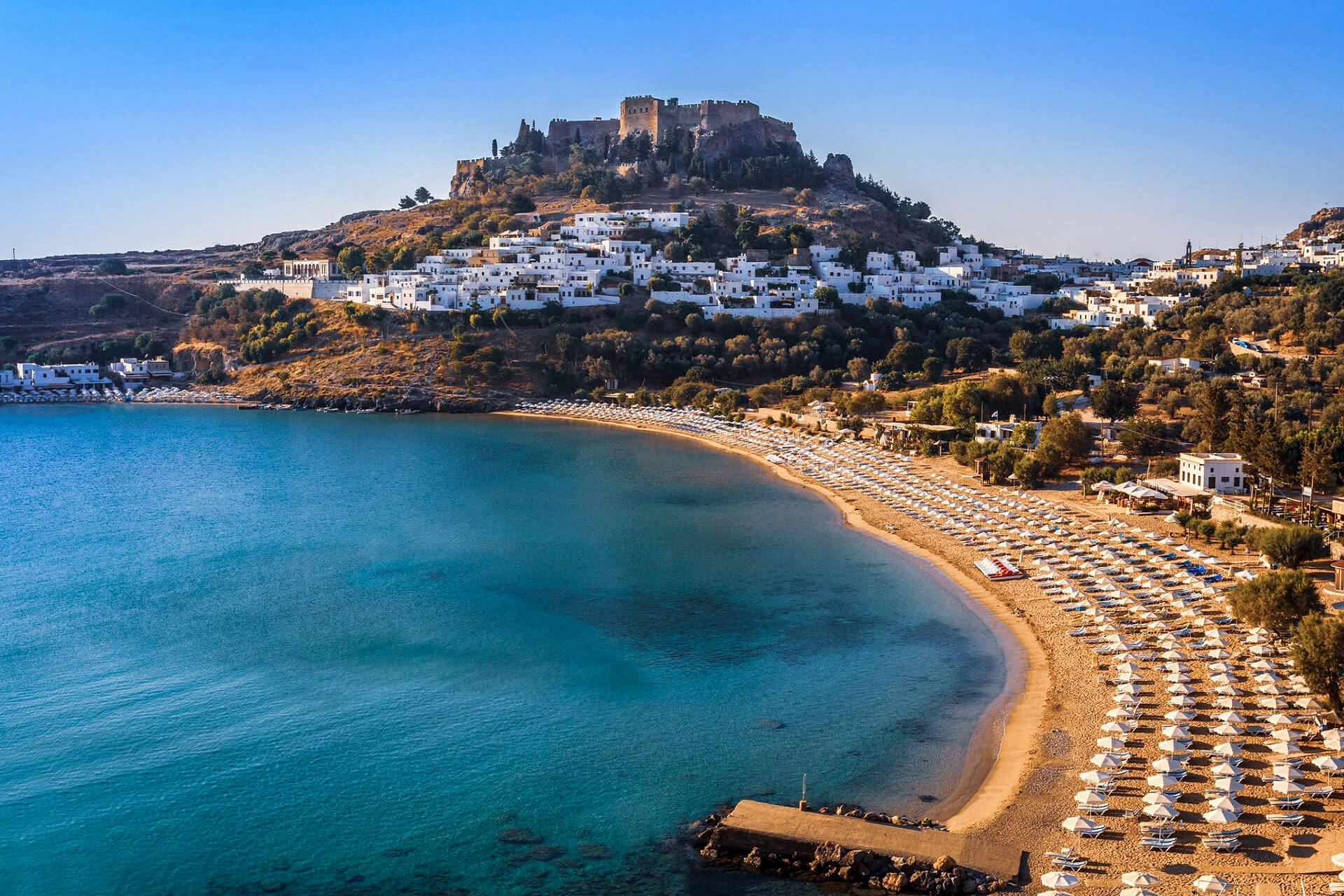 RHODES ISLAND is an enthralling place that entices history buffs with its rich tapestry of the past. RHODES ISLAND is more than simply a tropical paradise; it is a treasure mine of historical wonders just waiting to be discovered. This picturesque Greek island offers a unique trip through time, from ancient civilizations to medieval artifacts.
RHODES, embraced by the Aegean Sea's crystal-clear waves, boasts an exceptional blend of cultures, as evidenced by its architecture, art, and traditions. One can't help but be impressed by the wonderfully preserved ancient ruins dating back to the Greek Empire. The **Acropolis of Lindos is a tribute to the ancients' inventiveness, sitting atop a steep cliff and giving stunning views of the surrounding area.
RHODES brings visitors to the time of the Knights Hospitaller for individuals who enjoy the Medieval Age. The Grand Master's Palace is a magnificent structure, a Gothic masterpiece adorned with elaborately carved stonework and awe-inspiring courtyards. As you stroll through the cobblestone streets of the Old Town, you can't help but feel as if the spirits of the past are whispering in your ear.
The UNESCO World Heritage site of Rhodes is a living testimony to the Byzantine and Ottoman influences that previously determined its destiny. A leisurely stroll along the Fortifications allows you to marvel at the tenacity of the walls, which have endured the test of time and seen several historical events.
History buffs can also immerse themselves in RHODES' rich cultural past in the Archaeological Museum, which houses items dating back to Antiquity. Each object, from magnificent pottery to interesting figures, conveys a narrative of a bygone era.
Further into the center of the island, one comes to the ancient city of Kamiros, an archaeological site that inspires wonder and reflection. The well-preserved mosaics and temple fragments provide insights into the daily life and religious customs of the people who formerly lived here.
RHODES entices travelers with its appealing beaches, azure oceans, and laid-back environment, in addition to its historical allure. It is a site where history and modernity coexist together, giving it a haven for discriminating travelers looking for a really enriching experience.
RHODES ISLAND is an unmatched location for history buffs. Its compelling historical landmarks, different architectural styles, and unique artifacts provide an unforgettable voyage through time. A journey to RHODES is nothing short of a dream come true for those with an insatiable taste for the past.
The island of TILOS is the best island to observe the wild world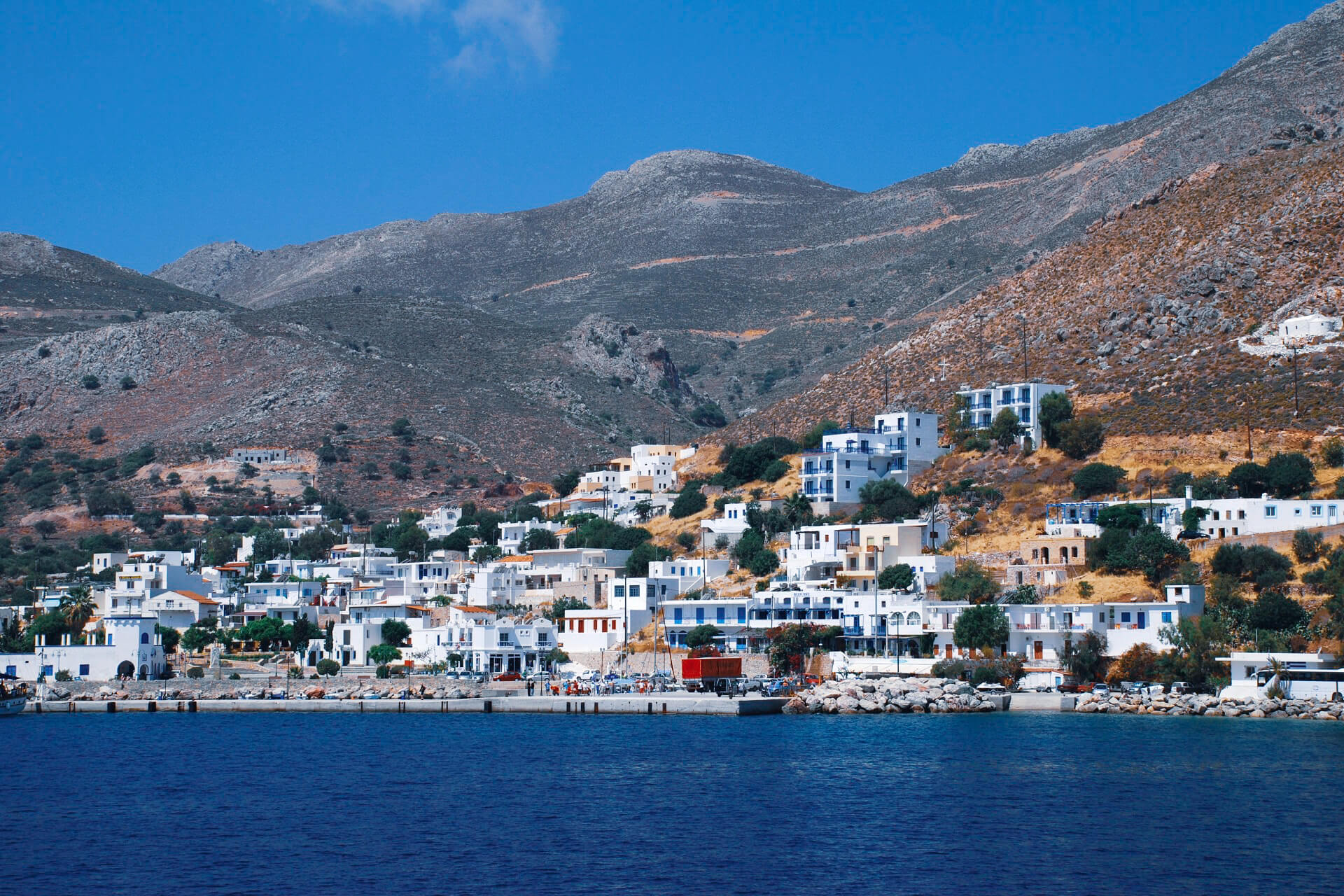 Tilos, nestled in the embrace of the Aegean Sea, is an undiscovered gem for nature aficionados and daring spirits seeking an encounter with the wild. This hidden retreat reveals a world brimming with biodiversity thanks to its diversified ecosystem and protected animal reserves. Tilos offers an amazing opportunity to view the wild world in all its grandeur, from the bright plumage of rare bird species to the elusive dance of marine life beneath the waters.
Tilos is a biodiversity hotspot. Its particular geographical location and microclimates have fostered a diverse range of flora and animals, some of which can only be found on this charming island. The natural environment here is a fascinating mix of Mediterranean and unique species, making it an ideal destination for nature lovers and eco-adventurers alike.
Exploring Tilos' wilderness reveals a patchwork of various vistas. Travel through lush valleys decorated with exotic vegetation, where Silene Hicei and Centaurea Rhytidea use their vivid colors to create the canvas. As you ascend, you'll be surrounded by pristine forests, which are home to local species such as the Tilos shrew (Crocidura Tilosica), an elusive critter known to few.
Tilos' shoreline conceals secret coves and beaches where marine life dances beneath the blue seas. Grab your snorkel and explore the colourful coral communities, where schools of Oxymonacanthus Longirostris move freely, lending a surreal touch to this underwater paradise.
Tilos is a definite must-see for birdwatching aficionados. Migratory birds, such as the exquisite Falco Eleonorae (Eleanora's Falcon) and the cute Sylvia Melanothorax (Kruper's Nuthatch), use the island as an important resting spot. Witnessing these amazing creatures soar over the azure heavens is an unforgettable experience.
Tilos' dedication to preserve nature's magnificence is palpable. A notable example is the creation of a specialized wildlife reserve, which provides a safe haven for various endangered species. Among these is the Hyla Savignyi, an indigenous tree frog whose beautiful croaks fill the island at dusk.
As the sun sets on this gorgeous refuge, it leaves behind an air of human-nature harmony. Tilos is the ideal island for seeing the natural environment. It welcomes people to experience its pristine beauty, learn from its healthy ecosystems, and recognize the importance of safeguarding our planet's priceless natural legacy.
Tilos, in the center of the Aegean, is more than just an island; it is a living witness to Mother Nature's majesty. It invites the daring to embark on a journey of discovery, where each step and interaction draws you closer to the heartbeat of the natural world.
NAXOS Island is the best island for families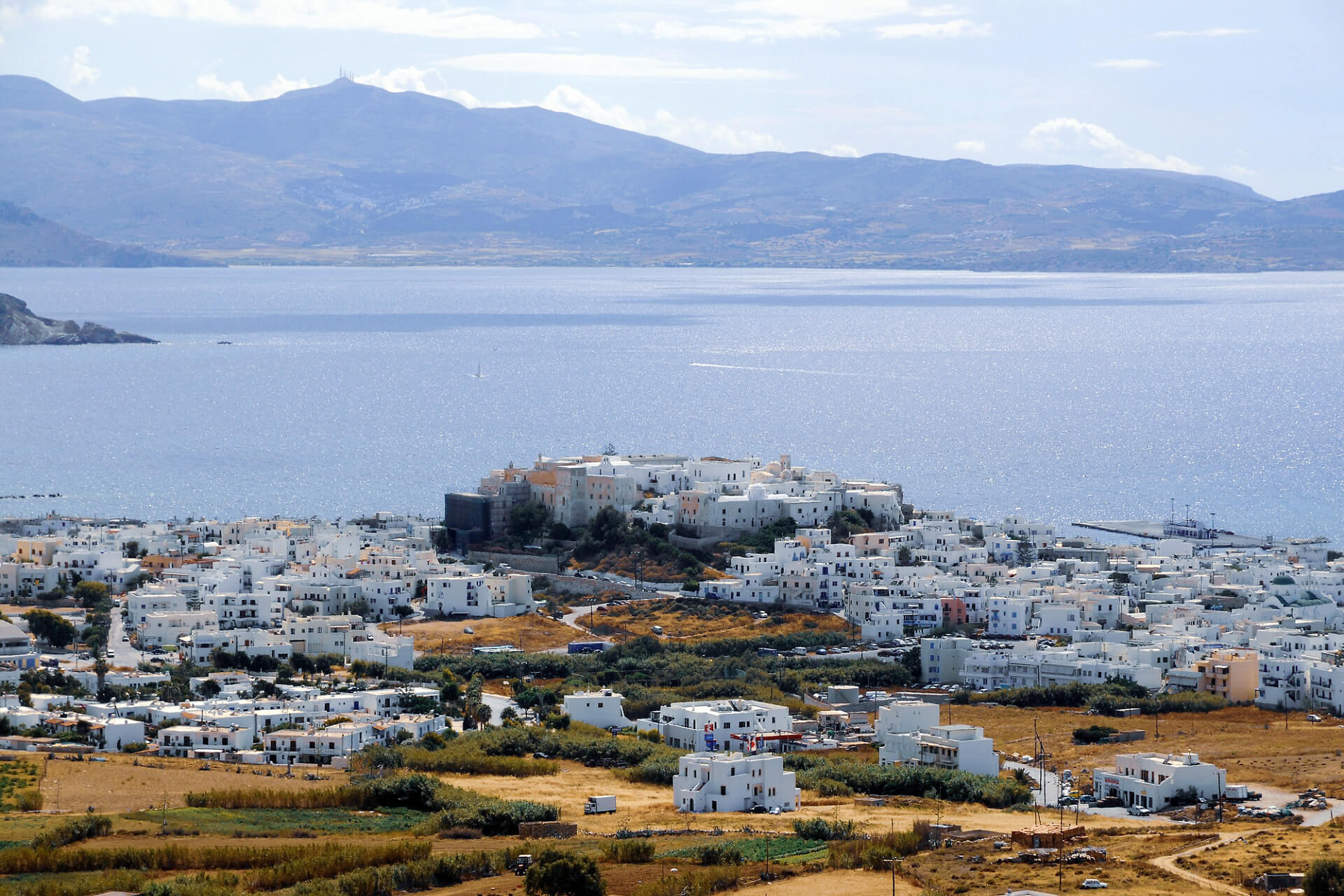 When it comes to selecting the ideal family-friendly island getaway, NAXOS is head and shoulders above the competition. This picturesque Greek treasure, nestled in the midst of the Aegean Sea, offers a delightful combination of history, culture, and natural beauties, making it an idyllic retreat for families seeking an unforgettable vacation.
NAXOS has a profusion of beautiful beaches for guests of all ages. Whether you want to experience the adrenaline thrill of water sports or simply relax in the sun while making sandcastles with your children, the island's shoreline has it all. The crystal-clear waters of Agios Prokopios and Agia Anna beaches are ideal for a restorative family swim, while Plaka Beach's distinctive dunes will leave you speechless.
NAXOS provides an enriching experience unlike any other for history buffs. The island is dotted with old ruins and archaeological sites, including as the magnificent Portara, a gigantic marble gate dating from the 6th century BC. Exploring these historical relics is an interesting and informative trip for both children and parents.
Apart from its historical significance, NAXOS also provides a sensory feast with its culinary pleasures. Taste the unusual local specialties like pitarakia (handmade pies) and kakavia (fisherman's soup), which will take your taste buds on a gastronomic voyage. You can experience the Greek tradition of philoxenia – the spirit of hospitality – while savoring wonderful cuisine at one of the island's countless family-run tavernas.
If your family is active, NAXOS has a variety of outdoor activities to keep everyone entertained. The adventure possibilities are endless, from horseback riding along the sandy coasts to traversing the lush, emerald-green vistas of the island's interior. Don't pass up the opportunity to explore the Zas Cave, named after Zeus, the king of the gods, where your tiny explorers can embrace their inner explorers.
Furthermore, the island's mild Mediterranean climate guarantees that families have a comfortable and pleasurable vacation throughout the year. Off-season months provide a more serene escape, with less visitors and more possibilities to immerse in local life.
NAXOS Island has earned its due distinction as the best family getaway, thanks to its fascinating beaches, cultural riches, wonderful cuisine, and exhilarating activities.