Malta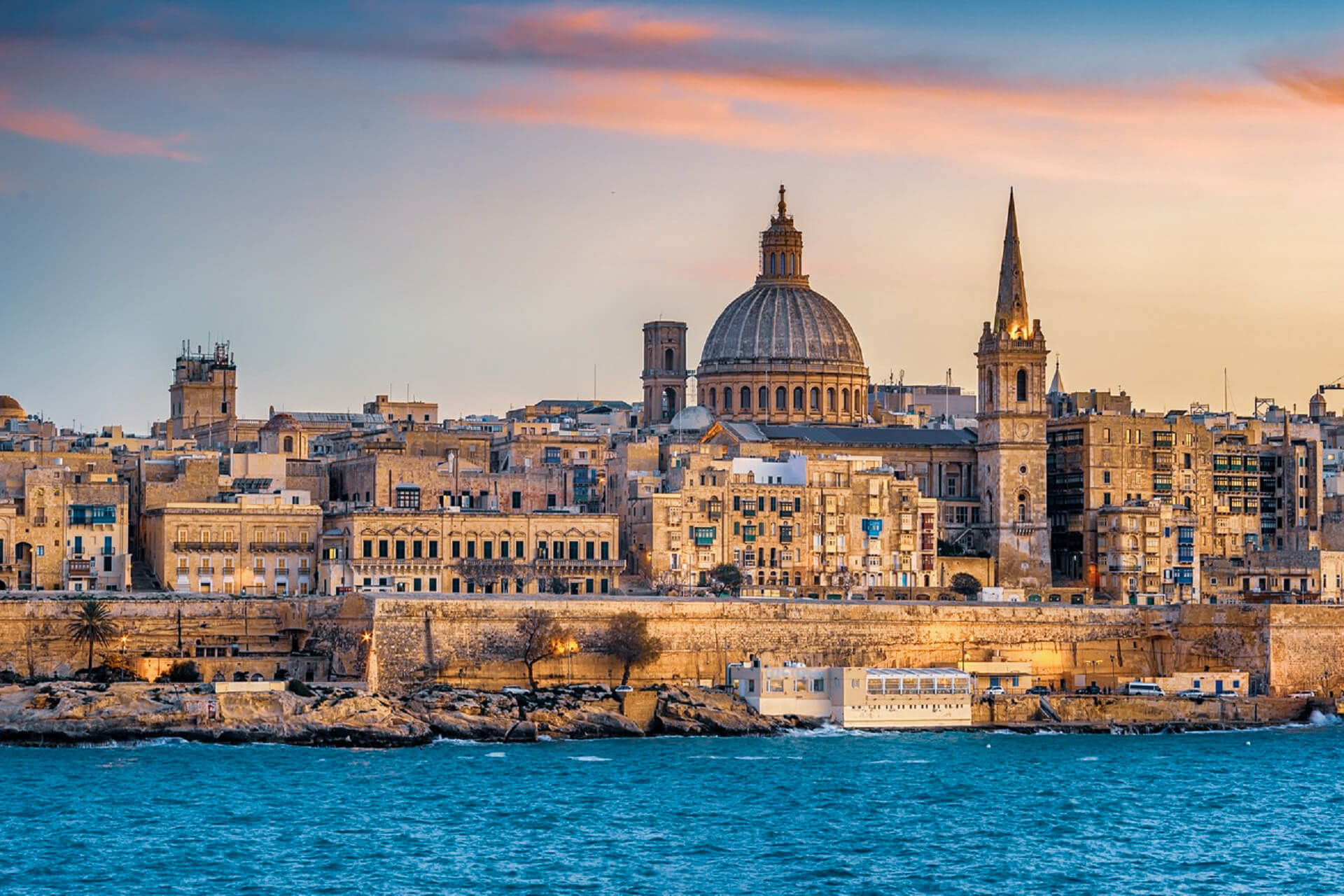 Malta is a Mediterranean jewel with an everlasting summer that captivates visitors with its rich history, magnificent landscapes, and dynamic culture.
Malta is a small archipelago with a big personality, nestled between Sicily and North Africa. Its enthralling sceneries include beautiful beaches, steep cliffs, and gorgeous ports. The azure seas that surround the islands are a diver's paradise, rich with marine life and hidden underwater caves to explore. Thrill seekers, rejoice!
But Malta is more than simply sun, sea, and sand—it is a rich trove of history reaching back to prehistoric times. The UNESCO World Heritage Sites Hagar Qim and Mnajdra Temples provide a look into the enigmatic megalithic buildings that continue to confound researchers today. History buffs will enjoy the ancient grandeur of Mdina, a fortified city located atop a hill where time appears to stand still.
Strolling through the picturesque alleyways of Valletta, the capital city, transports you to another period. The city's Baroque architecture, represented by the magnificent St. John's Co-Cathedral, astounds visitors. It is an art lover's dream due to the elaborate carvings and lavish décor. Don't miss the Grandmaster's Palace, a living witness to the island's illustrious past.
Malta comes alive with a bustling nightlife as the sun sets below the horizon. In the lively pubs and clubs, locals and visitors mix, creating an electrifying scene. The nightlife culture on the island is as diverse as the island itself, with something for everyone, whether you want to sip drinks on a rooftop bar or dance to the sounds of world-renowned DJs.
A visit to the Blue Lagoon on the island of Comino is a must for nature lovers. Its crystal-clear waters, which resemble sapphire liquid, entice you to take a relaxing dip. If you're feeling more daring, rent a boat and explore the hidden coves and caverns that dot the shore.
Malta's culinary landscape is a fascinating blend of Mediterranean flavors and influences from neighboring countries. Fenek Moqli (fried rabbit) and Pastizzi (flaky pastry stuffed with ricotta or mushy peas) are two typical meals to try. Your taste buds are in for a treat with a choice of restaurants ranging from modest family-run eateries to magnificent fine-dining places.
Malta is an exquisite place where the summer spirit never dies. Its stunning landscapes, rich history, and welcoming people make it a must-see for any traveler looking for an exceptional experience.
Tenerife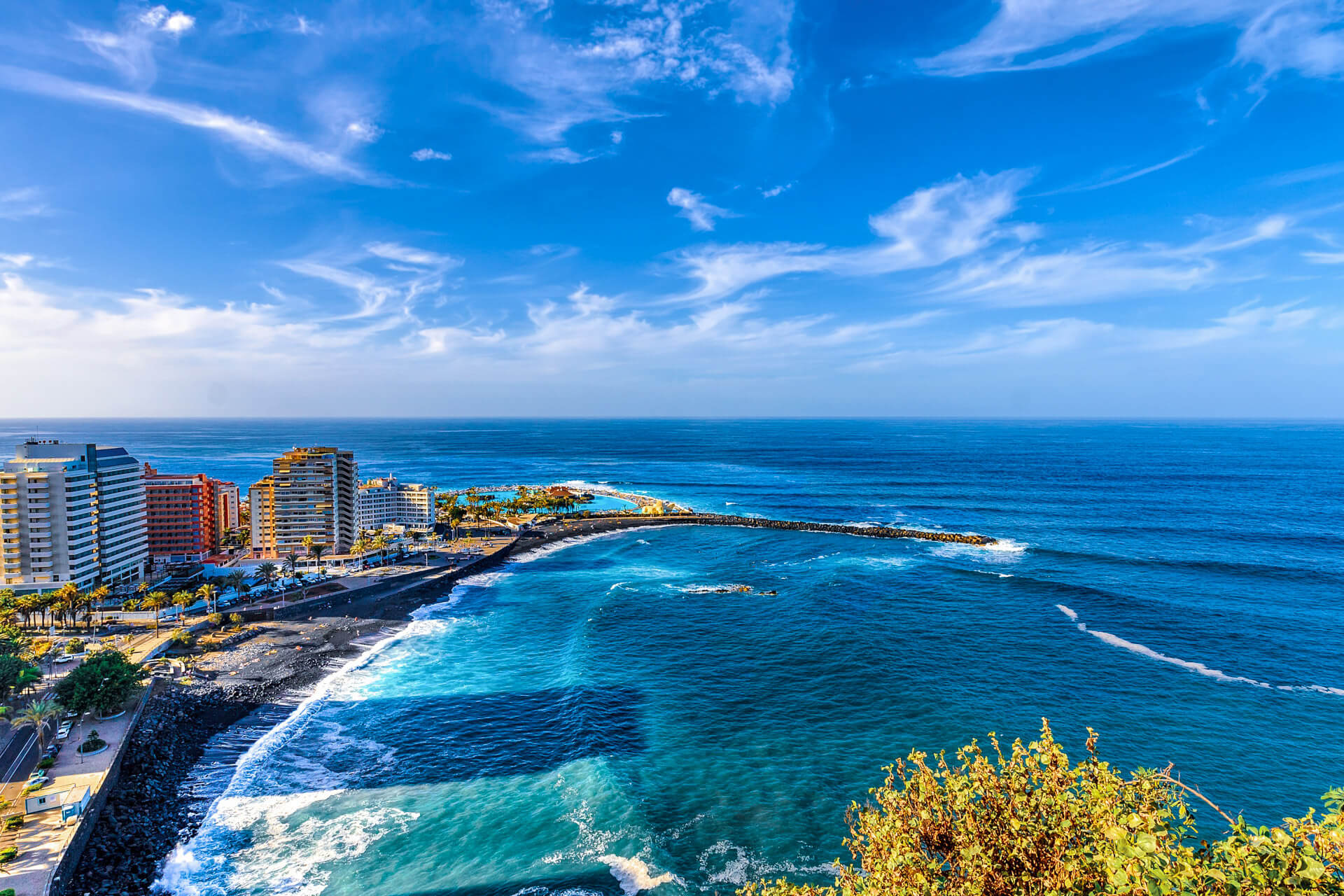 Tenerife, the lovely Atlantic Ocean island where summer reigns supreme all year.
Tenerife is a Canary Islands archipelago paradise of constant sunshine and stunning beauty. With its distinct geographical features, this Spanish jewel provides an incredible variety of activities for all types of travelers.
Tenerife has an incredible assortment of beaches, each with its own personality and charm. Beach lovers will find themselves in a paradise of coastal delights, from the golden sands of Playa de Las Teresitas to the startling black volcanic shoreline of Playa Jardin. Tenerife also has many isolated coves and secret alcoves that are perfect for anyone looking for a more private and intimate sunbathing experience.
The island's various landscapes offer a playground of delights for adventurous hearts. Explore the historic Anaga Mountains, which are cloaked in magical laurel forests and crossed by narrow winding roads. Explore the lunar-like landscapes of Teide National Park, which is home to Spain's highest peak, Mount Teide. Explore lovely communities such as Masca, positioned high above steep canyons and affording stunning views of the ocean below.
Enjoy the gastronomic delights that Tenerife has to offer. Enjoy fresh fish meals such as "Papas arrugadas" with "mojo" sauce or the rich, meaty flavors of "Conejo al salmorejo" (rabbit stew). Embrace the local culture by attending a "Romeria," a traditional festival including colorful costumes, music, and dance.
The wealth of aquatic treasures that decorate Tenerife's coasts cannot be overlooked. Take a whale and dolphin viewing tour in the pristine waters that surround the island. Admire these amazing creatures as they frolic and dance in the sea. The underwater world here is a kaleidoscope of hues, rich with marine life and volcanic structures for scuba divers.
The island's evening is as vibrant as its charm during the day. Stroll down the promenades, where bars and restaurants come alive with live music, delectable beverages, and the opportunity to mix with locals and fellow travelers alike.
Tenerife has it all, whether you're looking for relaxation, adventure, or a combination of the two. This captivating place will charm you with its continuous summer, leaving you with memories to remember long after you've said goodbye to the island.
Los Angeles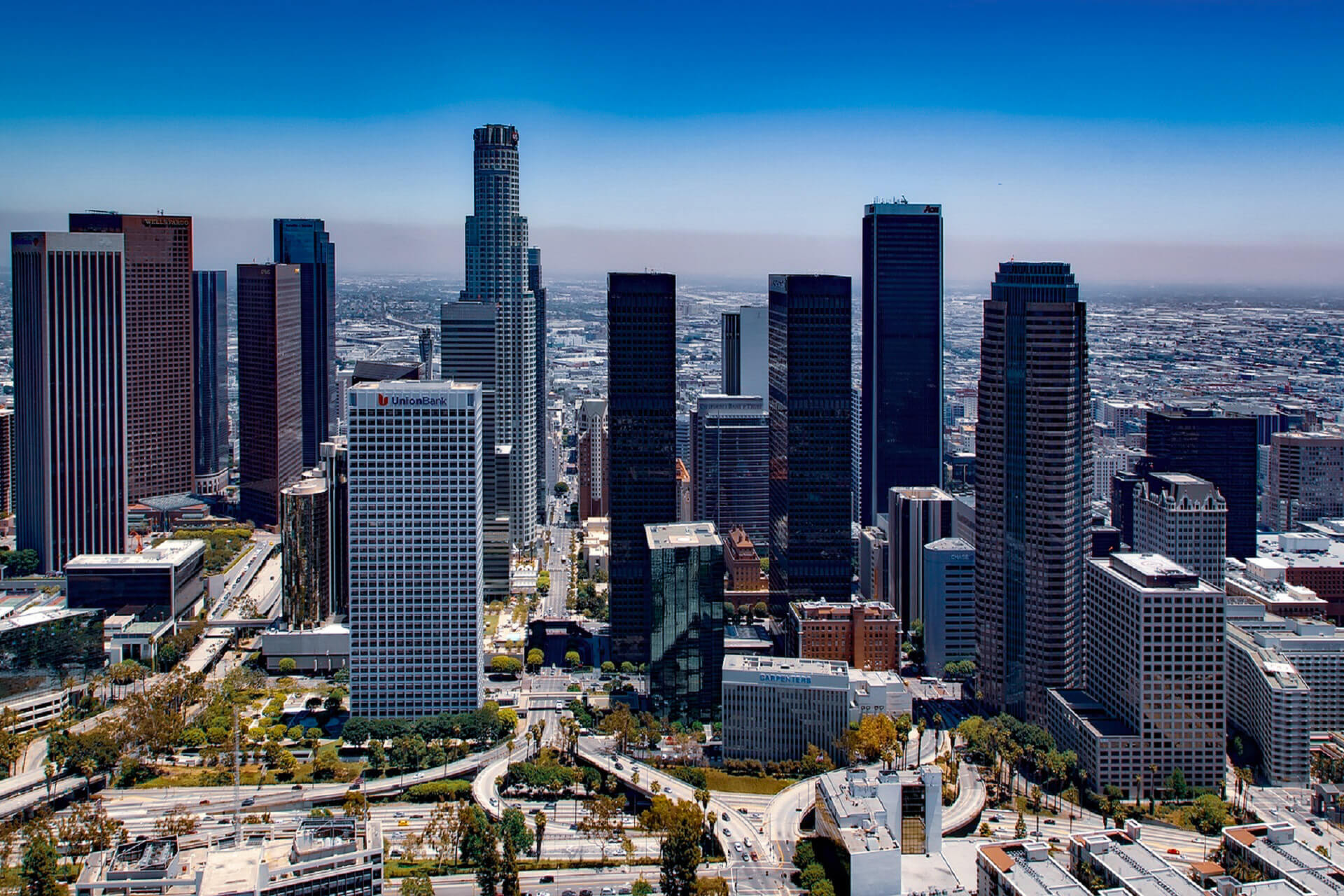 Los Angeles is a city where summer tends to last all year, creating an exquisite haven for residents and visitors.
Los Angeles is a mesmerizing town set on Southern California's stunning coast. From the glitz and glamour of Hollywood to the laid-back beach vibes of Venice and Santa Monica, this huge metropolitan refuge features a unique blend of cultures. With its palm-fringed boulevards, chic boutiques, and world-class restaurants, it's no surprise that the City of Angels attracts visitors looking for an everlasting summer.
The renowned beaches that stretch as far as the eye can see are surely one of the attractions of a visit to Los Angeles. Whether you're strolling along the famed Santa Monica Pier, catching waves in Malibu, or people-watching at Venice Beach, the city's shoreline has something for everyone.
The adjacent Santa Catalina Island, with its rugged beauty and crystal-clear waters, welcomes the adventurous. Snorkeling, scuba diving, and strolling the island's scenic paths will leave you with lifelong memories. When you're ready to unwind, the island's beautiful Avalon village, with its modest shops and cafés, is the ideal destination.
The Los Angeles County Arboretum and Botanic Garden is a great place to get away from the hustle and bustle of the city. This verdant oasis is a haven of rare flora and tranquil ponds, providing an opportunity to reconnect with nature in the midst of urban expansion.
Head to Olvera Street, the city's birthplace, to immerse yourself in the city's rich cultural tapestry. With its loud Mariachi music, delicious cuisine, and a variety of colorful products, this vibrant bazaar celebrates Mexican heritage.
The Getty Center is a must-see site for art lovers. The museum, perched on a hill, houses an amazing collection of European paintings, sculptures, and decorative arts. The beautiful architecture, notably the eye-catching travertine walls, contributes to the attractiveness of this historic treasure.
Los Angeles is also associated with the glitz and glamour of Hollywood's silver screen. Take a walk down the Hollywood Walk of Fame, where the names of famous people are inscribed on brass stars embedded in the walkway. And don't pass up the opportunity to get that ideal shot of the famous Hollywood Sign while admiring the city vistas.
As the sun sets over the Pacific, Los Angeles' lively nightlife comes to life. The city offers a variety of options for night owls seeking entertainment and a taste of the city's booming social life, from rooftop bars with panoramic views to tiny speakeasies.
Los Angeles, with its constant summer, cultural richness, and limitless entertainment possibilities, is an enticing location that promises an amazing experience.
Marrakech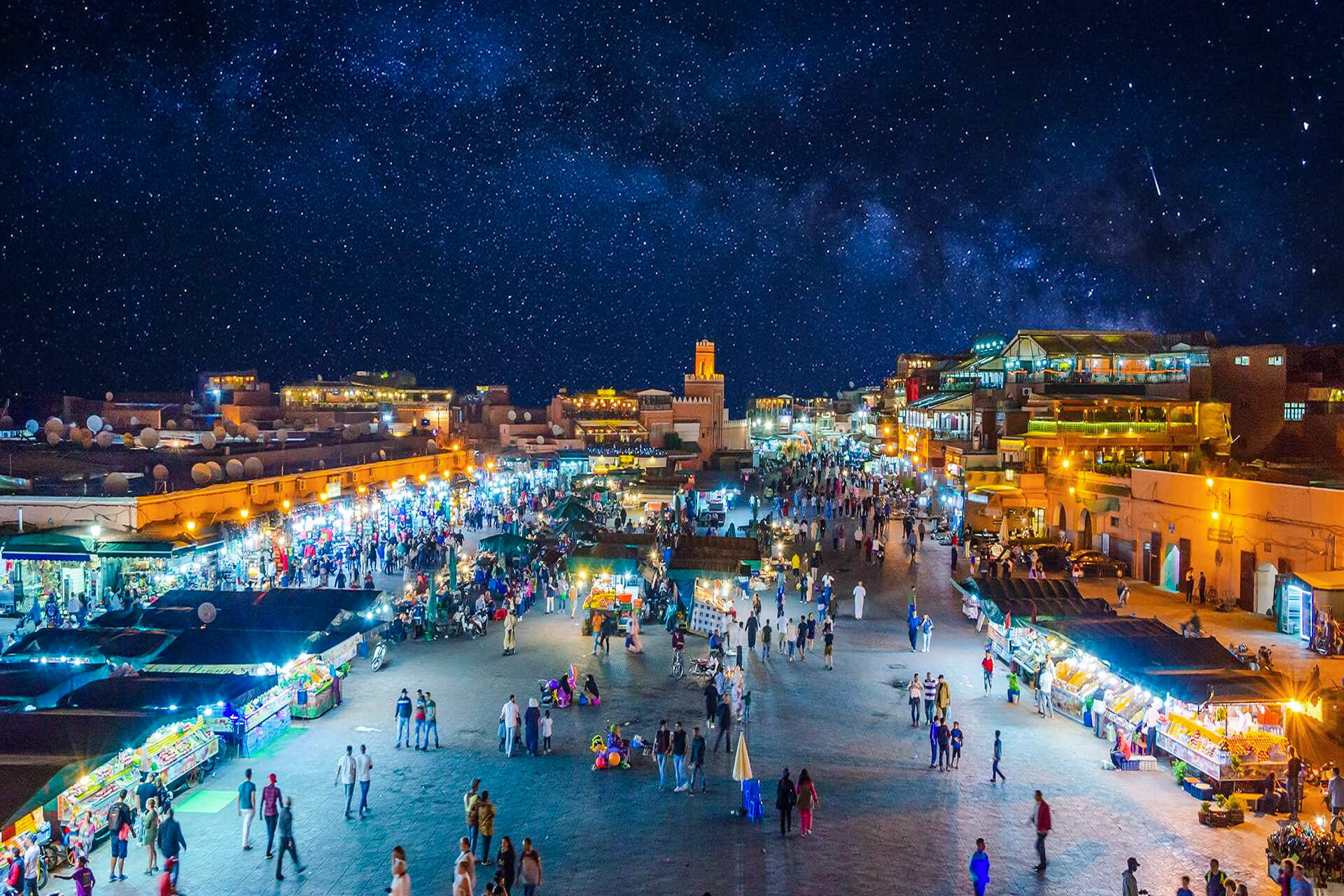 Marrakech, located in the heart of Morocco, is an exquisite city that captivates travelers with its ageless appeal and perpetual warmth. This North African treasure is a resort where summer never truly ends, with bright hues, enticing scents, and a rich cultural tapestry awaiting adventurous visitors.
Marrakech is a sensory treat, a symphony of sights, sounds, and flavors that dance harmoniously together. Prepare to be transported back in time as you walk through the medina's intricate streets. The antique building, which is embellished with beautiful mosaics and zellige, tells the story of ancient civilizations that once thrived in this desert oasis.
A trip in the Jardin Majorelle is a must-do. This botanical wonderland, painstakingly cultivated by French painter Jacques Majorelle, is a tranquil haven in the midst of the metropolis. Palm palms sway gracefully, while bougainvillea and water lilies add splashes of color to the environment. Take a time to enjoy the peace and quiet, and perhaps discover inspiration in the same gardens where Yves Saint Laurent found refuge.
Marrakech's colorful market squares, known as souks, are its beating heart. Immerse yourself in the rainbow of wares, ranging from weaving Berber rugs to elaborate metal lanterns, and practice the art of haggling. Allow the scents of spices and tagines to tickle your taste senses, offering an unforgettable culinary trip.
Stay at a traditional riad, a Moroccan guesthouse hidden within the medina's walls, for a really immersive experience. You'll find the pinnacle of Moroccan friendliness here. Drink cool mint tea while relaxing in a gorgeously designed garden with mashrabiya screens that cast intriguing shadows.
Marrakech transforms into a midnight wonderland as the sun sets over the Atlas Mountains. Djemma el Fna, the central square, comes alive with storytellers, musicians, and acrobats who entertain captivated crowds. Allow yourself to be transported to a realm steeped in tradition and folklore.
Explore the raw splendor of the surrounding regions beyond the city's borders. The green terraces and flowing waterfalls of the Ourika Valley entice, while the wide Sahara Desert pulls with the promise of a wonderful desert hideaway. Spend a night under the stars in a traditional Berber tent, and let the desert winds whisper ancient caravan mysteries to you.
Marrakech is still a fantasy paradise where summer reigns perpetually. Accept its people's kindness, the beauty of its art, and the spirit of adventure that pervades every nook of this amazing city.
Buenos Aires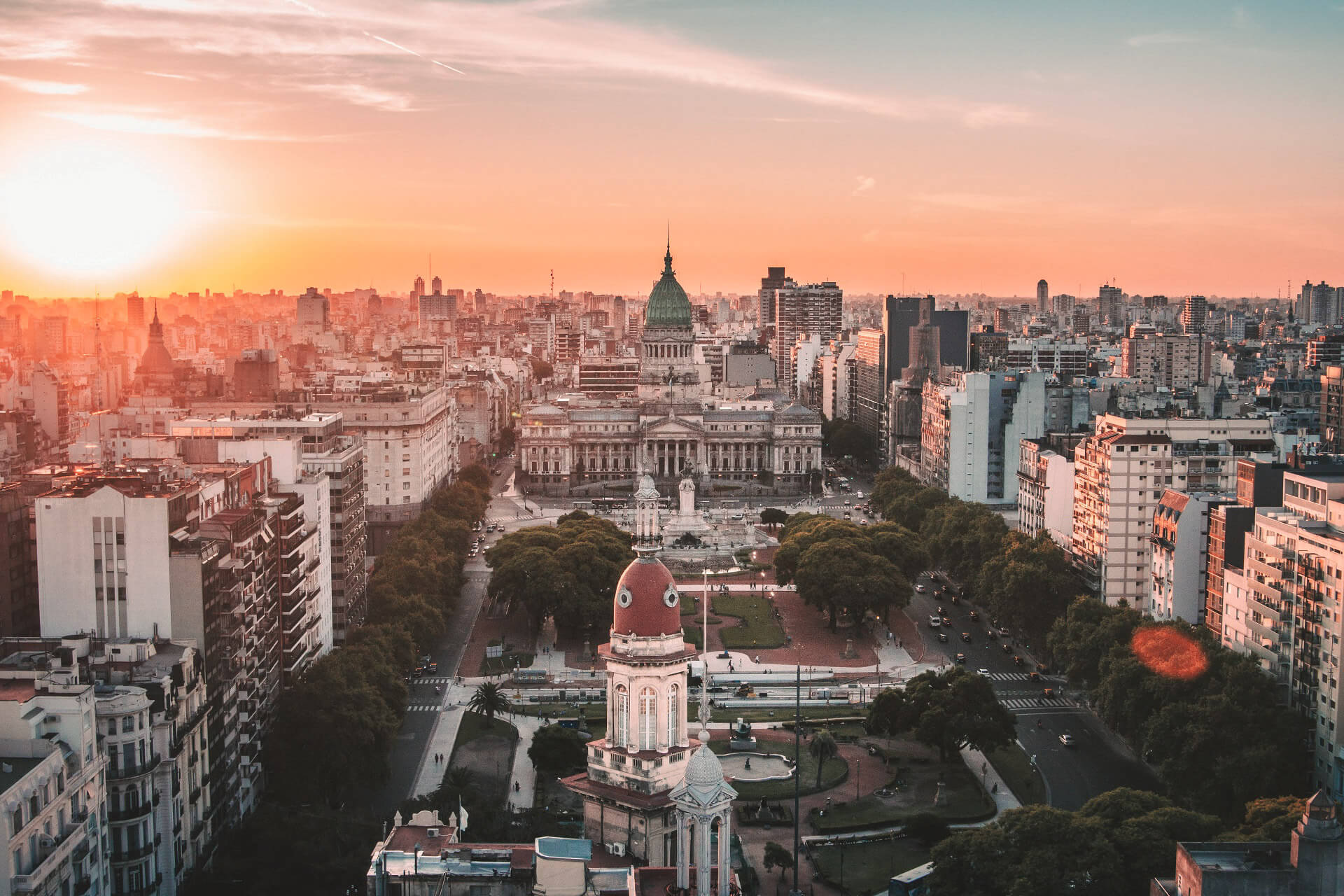 If you're looking for a city that exudes everlasting summer vibes, go no further than Buenos Aires. This busy metropolis in Argentina's center provides a colorful blend of history, culture, and, of course, limitless sunlight. With its distinct blend of European elegance and Latin American spirit, Buenos Aires has earned the moniker "Paris of South America."
Buenos Aires is a city of contrasts, where modern skyscrapers coexist with colonial architecture and lively neighborhoods coexist with tranquil parks. The city's wide boulevards and lush plazas entice both locals and visitors to enjoy the city's perpetual summer atmosphere.
The Obelisco, a soaring structure that punctuates the skyline and is indicative of Argentina's rich historical history, is one of the city's most distinctive sights. Walking down the city's major artery, Avenida 9 de Julio, you'll find yourself surrounded by a fascinating mix of cultures and cuisines. The aroma of sizzling asado (barbecue) wafts through the air, tempting you to indulge in Argentina's world-famous beef specialities.
By exploring the districts, you will uncover Buenos Aires' passionate soul. You'll be charmed by the dynamic spirit of tango dancers dancing in the open air as you stroll through the colorful alleyways of La Boca, ornamented with its iconic tin buildings and street art.
The city comes alive with throbbing excitement as the sun sets. Night owls can enjoy the city's booming nightlife, which includes a variety of bars, clubs, and live music venues. Experience the enchantment of a typical milonga, where residents and tourists alike dance the night away in a celebration of the sensuous tango.
Buenos Aires has a variety of green oases for visitors seeking escape from the city's bustle. Palermo, the city's most populous area, is home to spacious parks where you may relax and enjoy a sunny afternoon picnic. The Botanical Garden is a refuge for exotic plants, while the Japanese Garden provides a calm escape into Japanese aesthetics and tranquility.
Exploring Buenos Aires' cultural scene is essential. Numerous museums and galleries can be found in the city, including the renowned Museo Nacional de Bellas Artes, which holds an excellent collection of Latin American art. The Museo Histórico Nacional is a must-see for anybody interested in Argentina's fascinating past.
Summer never ends in Buenos Aires. Whether you're exploring the city's stunning architecture, indulging in flavorful cuisine, dancing the tango, or simply soaking up the sun in its beautiful parks, the city welcomes you with open arms, promising an unforgettable summer experience.
Florida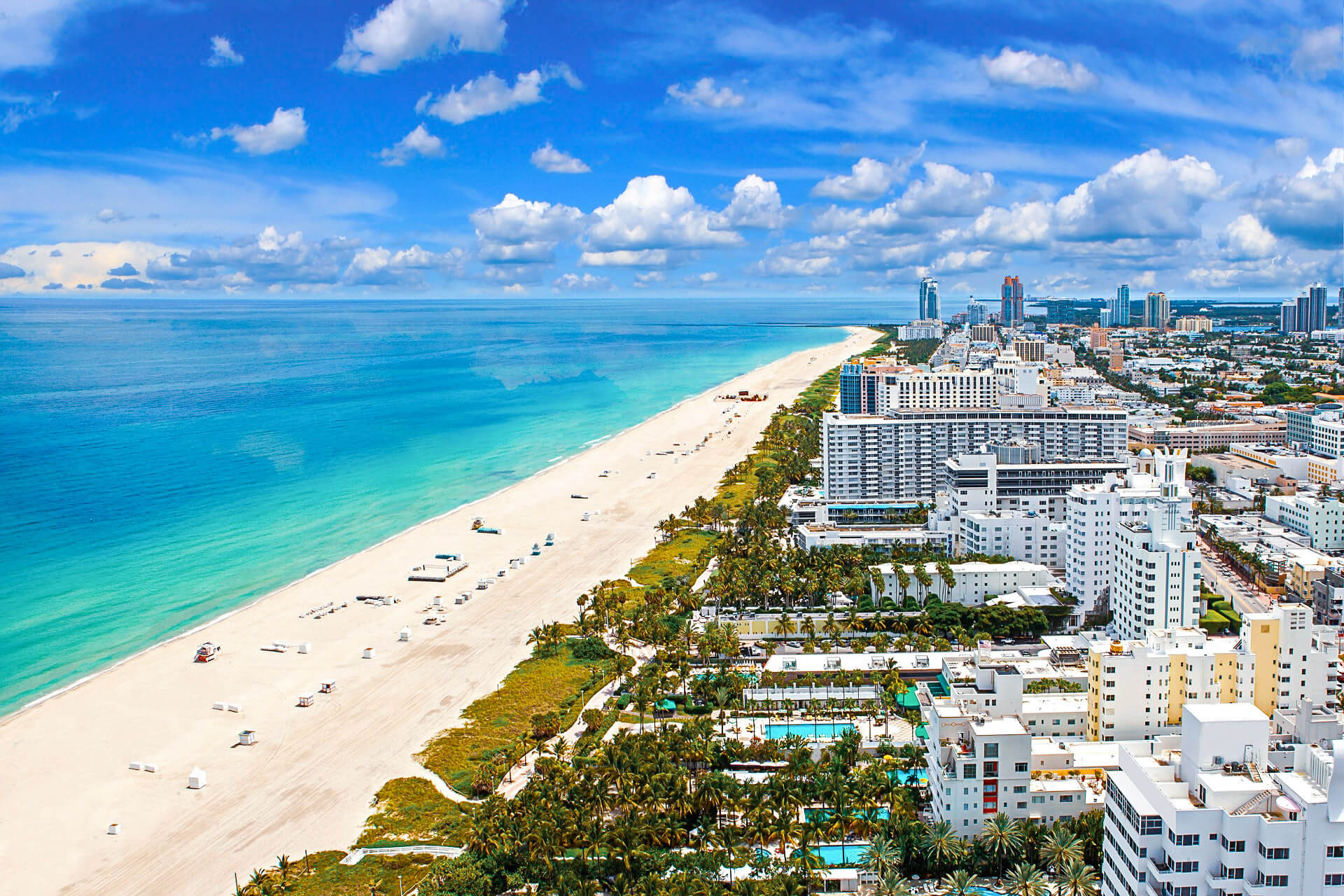 Florida, the land of everlasting summer and mild winds, entices visitors with its endless summer beauty. Florida, located in the southeastern region of the United States, is an enthralling state with various landscapes, vibrant culture, and a wealth of activities to keep visitors engaged all year.
Florida is home to some of the world's most famous beaches. Beach lovers will find heaven here, from the pristine coastline of Miami's South Beach to the laid-back vibe of Key West. Florida is more than simply sunbathing and colorful cocktails; it also has a treasure trove of water activities, such as surfing, paddleboarding, and kiteboarding, that will satisfy any adventure seeker.
The Everglades, a UNESCO World Heritage Site and a one-of-a-kind ecosystem, is a must-see in Florida. Exotic fauna such as American alligators, Florida panthers, and a variety of bird species abound in the wide marshlands and mangrove forests. Airboat tours into this untamed wilderness are both thrilling and instructive, immersing visitors in the heart of nature's wonders.
St. Augustine, the oldest city in the United States, is a tribute to Florida's rich legacy for visitors looking for an aesthetic and historical vacation. Cobblestone alleyways lead to beautiful cafes, art galleries, and historic landmarks such as the 17th-century Castillo de San Marcos. This city brings Florida's history to life, with tales of explorers and settlers mingling with current delights.
Orlando, a theme park hotspot, is another jewel in Florida's crown. The region is home to world-renowned attractions such as Walt Disney World, Universal Studios, and SeaWorld. These parks, which transport guests to beautiful worlds and exhilarating thrills, provide an amazing experience for both families and thrill-seekers.
Florida is a sanctuary for wildlife enthusiasts, particularly those interested in marine life. The Florida Keys, a chain of islands bordered by the dazzling seas of the Atlantic Ocean and the Gulf of Mexico, offer superb snorkeling and scuba diving opportunities. Witness the bright coral reefs and interact with marine wildlife such as sea turtles, manatees, and vibrant tropical fish.
When the sun goes down, Florida comes alive with a thriving nightlife. Miami, famed for its hot intensity, has a vibrant club scene where dance and music fans may party till the wee hours of the morning. Along with sophisticated clubs, Florida provides more relaxed entertainment such as seaside bonfires and moonlight cruises, providing a kaleidoscope of midnight pleasures.
Whether it's soaking up the rays on sandy beaches, discovering untamed wilderness, immersing oneself in history and art, or enjoying the adrenaline-pumping rides of amusement parks, Florida ensures that summer never ends for its guests.
Cuba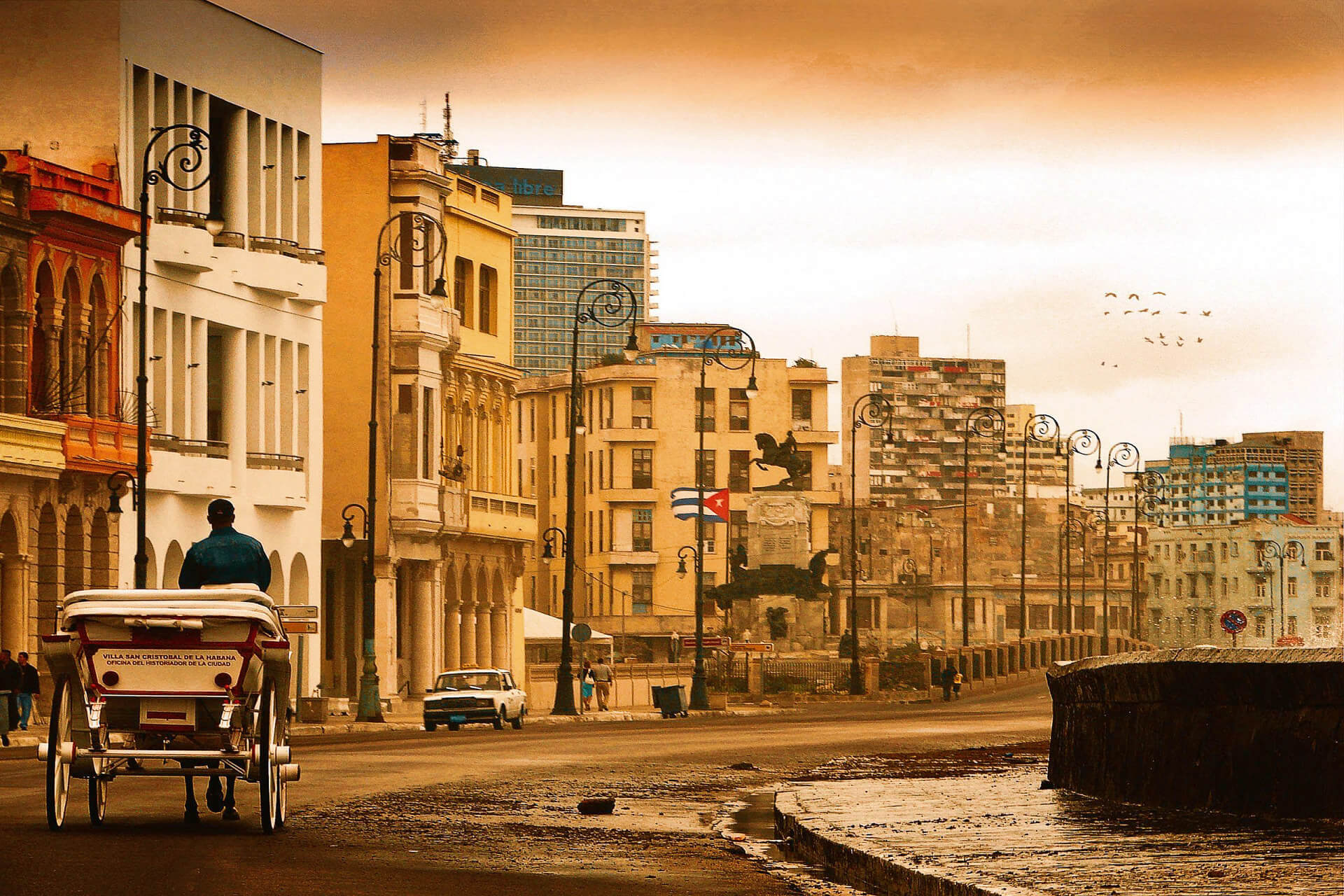 Cuba, with its vibrant culture, rich history, and stunning landscapes, has an undeniable charm that draws visitors from all over the world.
Stepping onto Cuban territory is like entering a time capsule, with vintage cars roaming the streets and colonial structures proudly standing the test of time. The warmth of the island's residents, whose generosity and welcoming grins offer an amazing experience, only adds to the island's attractiveness.
In Havana, Cuba's pulsating center, you'll be immersed in a world of colorful facades and soul-stirring salsa rhythms. Wander the cobblestone streets and you'll come across hidden jewels like the Museum of the Revolution. Explore the layers of Cuban history by visiting this old presidential palace, which houses antiques and exhibitions from the island's turbulent past.
As you travel outside of the city, you will discover a treasure trove of natural wonders. The magnificent limestone structures known as mogotes fascinate visitors to the Viales Valley, a UNESCO World Heritage Site. Trek through the lush tobacco fields, where farmers uphold age-old traditions in order to manufacture some of the world's finest cigars.
Varadero's beaches, with their smooth, powdery sands and crystal-clear waters, call to visitors seeking sun and sand. Stretch yourself beneath the swaying palm trees and let the rhythmic sound of the ocean waves soothe you to sleep. Varadero is an exquisite coastal retreat for water sports enthusiasts and sun-seeking leisure lovers alike.
The Sierra Maestra mountains in eastern Cuba invite travelers to climb through lush forests and enjoy the wild beauty of the Caribbean's greatest mountain range. Those willing to venture off the usual route and immerse themselves in natural splendor will be rewarded by towering peaks and flowing waterfalls.
No trip to Cuba is complete without sampling the island's exquisite cuisine. Enjoy real Ropa Vieja, a delectable dish of shredded beef stewed in a savory tomato-based sauce, with a refreshing glass of mojito, a characteristic Cuban beverage blending mint, lime, rum, and a dash of soda.
The party atmosphere of Cuba comes alive as the sun sets over the horizon. Experience the bustling nightlife that has made Cuba renowned by joining the natives in a passionate rumba dance or swaying to the beats of son.
Dubai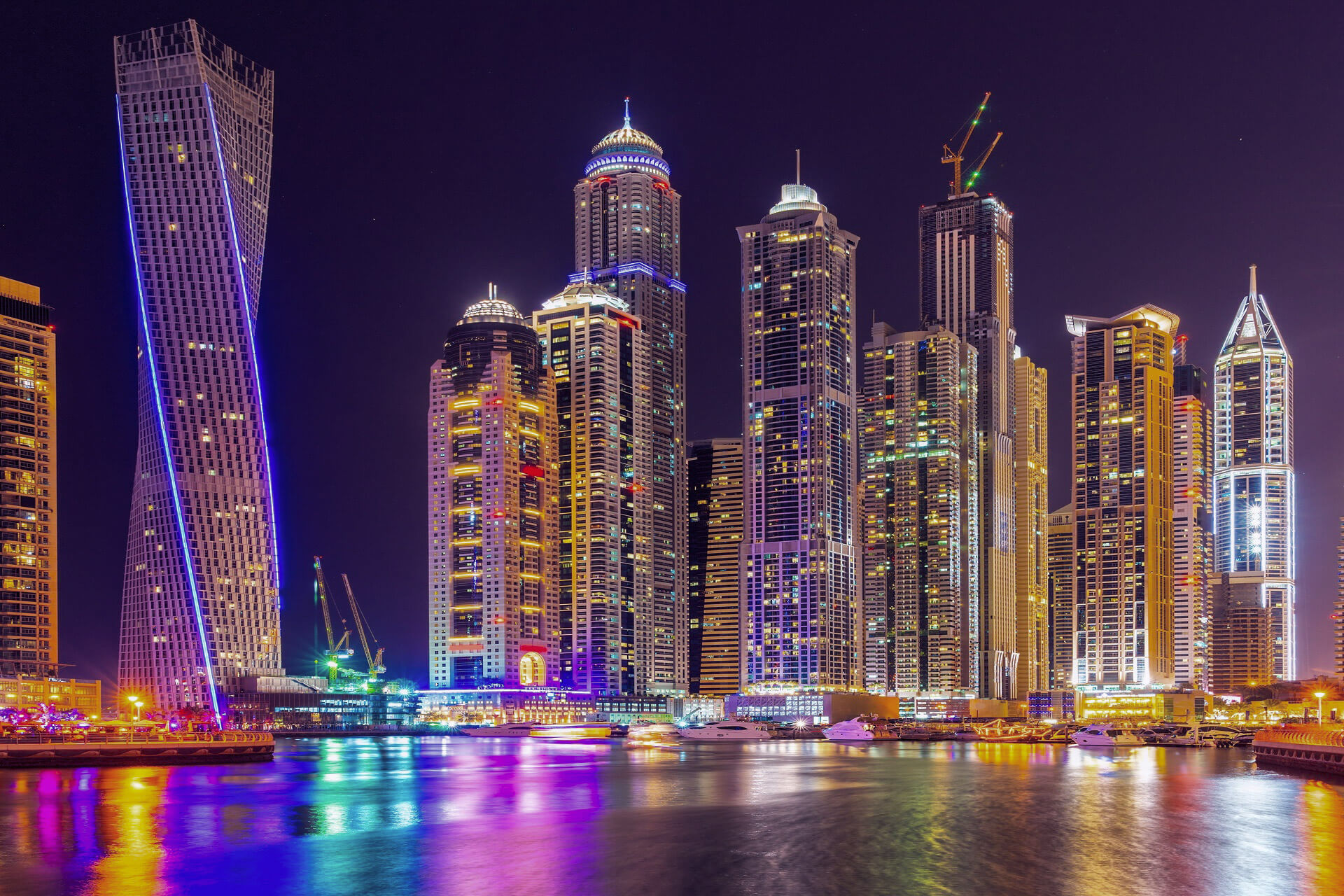 Dubai, the Middle East's crown gem, requires no introduction. It is a beautiful oasis in the center of the Arabian Desert with a stunning blend of modernism and heritage. Dubai, with its soaring skyscrapers, luxury retail malls, and sandy beaches, promises a constant summer, where the sun's warm embrace is never far away.
Dubai, located on the Arabian Gulf's shore, enjoys year-round sunshine, making it an ideal getaway for people seeking endless summer vibes. Because of its unusual geographical location, the city is continually kissed by the golden rays of the sun. Whether you travel in January or July, you can count on Dubai to greet you with its distinctive warm weather and lovely evenings.
If you enjoy outdoor activities, Dubai provides a plethora to keep your pulse pumping. Experience the raw splendor of the desert terrain and catch a peek of the enigmatic Arabian animals on a thrilling desert safari across the sweeping sand dunes. For water aficionados, the city's immaculate beaches provide an ideal location for water activities like as kite surfing and wakeboarding, all while basking in the constant summer sun.
Dubai is a shopper's paradise, with unparalleled opportunities for retail therapy. The city offers to every shopping desire, from luxury malls to bustling souks. Get lost in the Gold Souk's labyrinthine passageways, where the gleam of precious metals will take your breath away. Unleash your inner fashionista at the Dubai Mall's world-class boutiques, which include the latest trends and luxury brands.
For those looking for a cultural immersion, Dubai has a plethora of experiences that honor its rich legacy. Explore the picturesque streets of Al Fahidi Historical Neighborhood, a delightful area that embodies old Dubai. Explore the past at the Dubai Museum, which is situated in the old Al Fahidi Fort, and be enchanted by the exhibits that depict the city's transition from a small fishing hamlet to a global metropolis.
Foodies will be in culinary nirvana in Dubai, where a wide range of delicacies await. At the city's top restaurants, you may sample wonderful dishes from all around the world. Don't pass up the opportunity to sample real Emirati food, which tantalizes taste buds with its distinct blend of spices and flavors.
The party never ends in Dubai. As the sun goes down, the city's lively nightlife comes to life. Dance the night away at world-class clubs or unwind with a refreshing cocktail at one of the numerous chic rooftop bars, all while enjoying the warm summer breeze.