Magical places for swimming in the north of Greece, which are the "Caribbean" in Europe. The first finger, Kassandra where stands Ksenija Buzulas beach, and on the second finger of Chalkidiki beach Kavourotripes, Lagonissi and Mirsini on the nearby island Dijaporosa.
Kavourotripes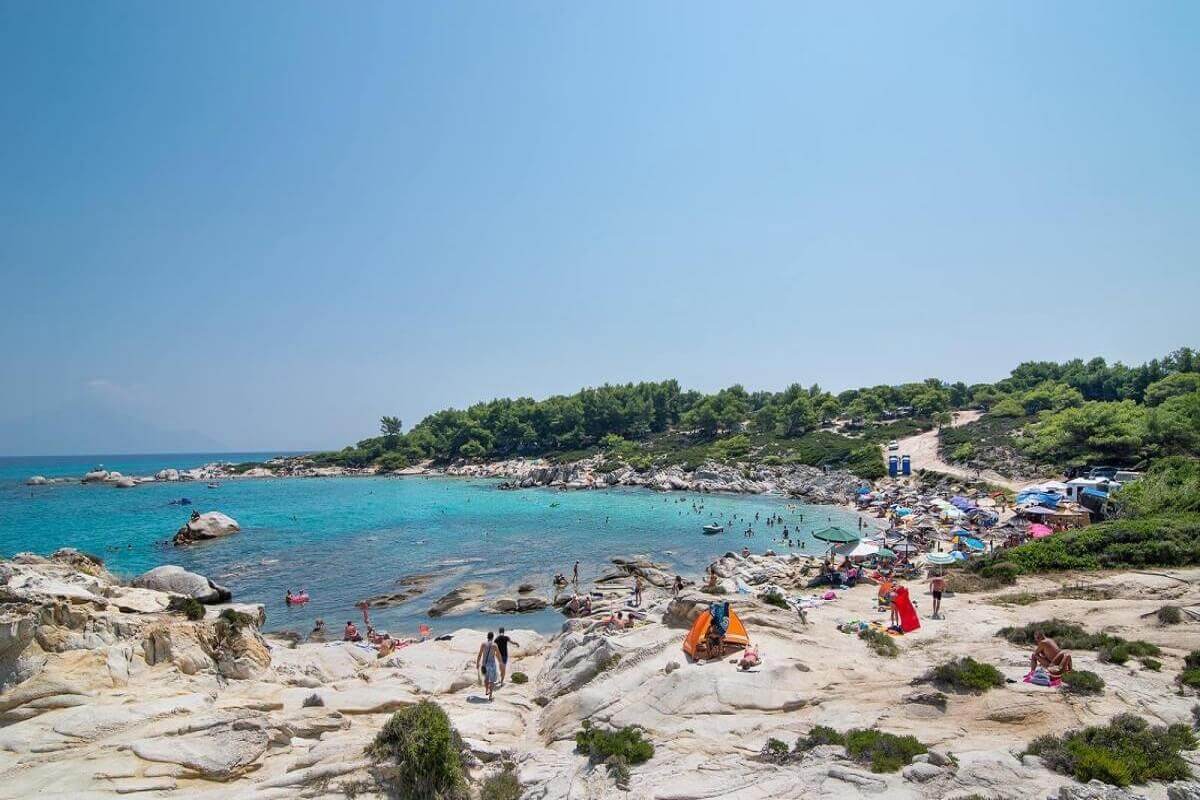 This beach is like a postcard located six kilometers from the town of Sarti. It consists of six sandy coves that are separated by walls. Due to the warm turquoise waters, this is one of the most beautiful beaches on Sithonia, the second "leg" of Chalkidiki.
Lagonisi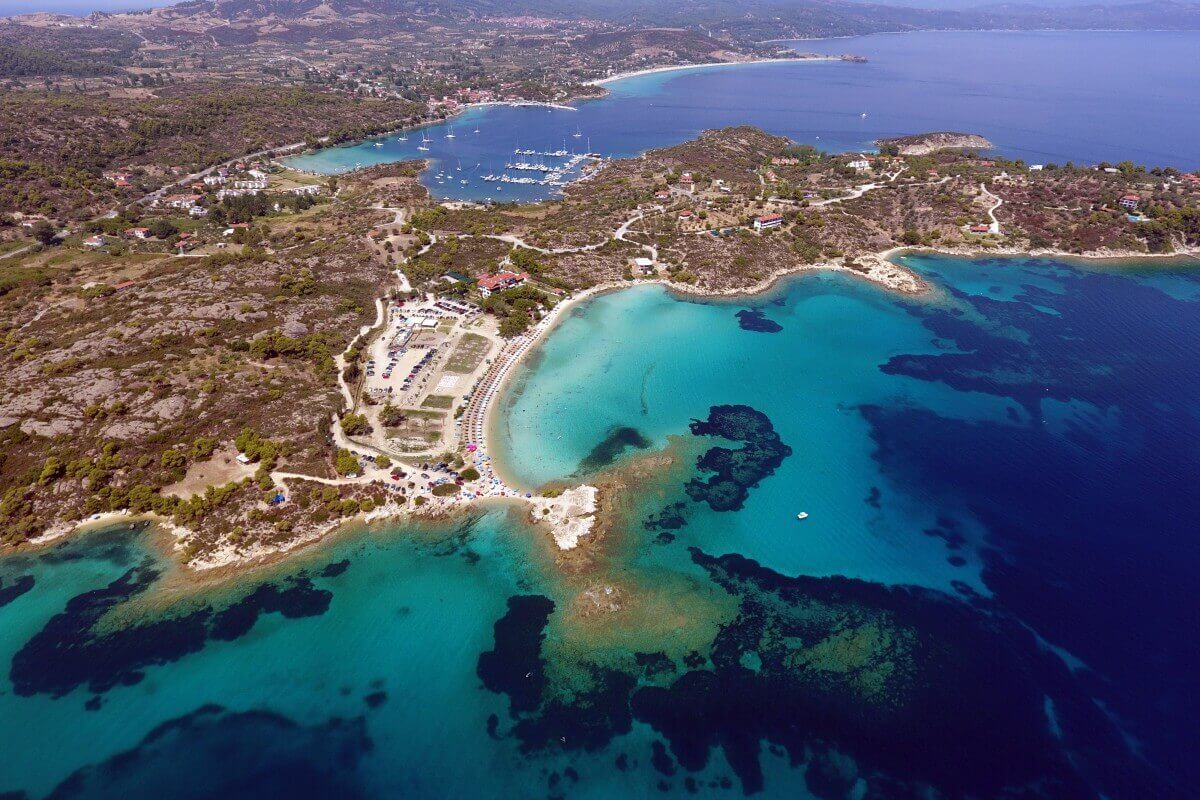 A beautiful beach on the eastern side of Sithonia, with plenty of shade in the hinterland, but also a sandbar that leads to a small island. Greeks are very fond of this space for swimming, so weekends can be crowded. There are no facilities on the beach, so you should take with you everything you need.
Mirsini, the island Dijaporos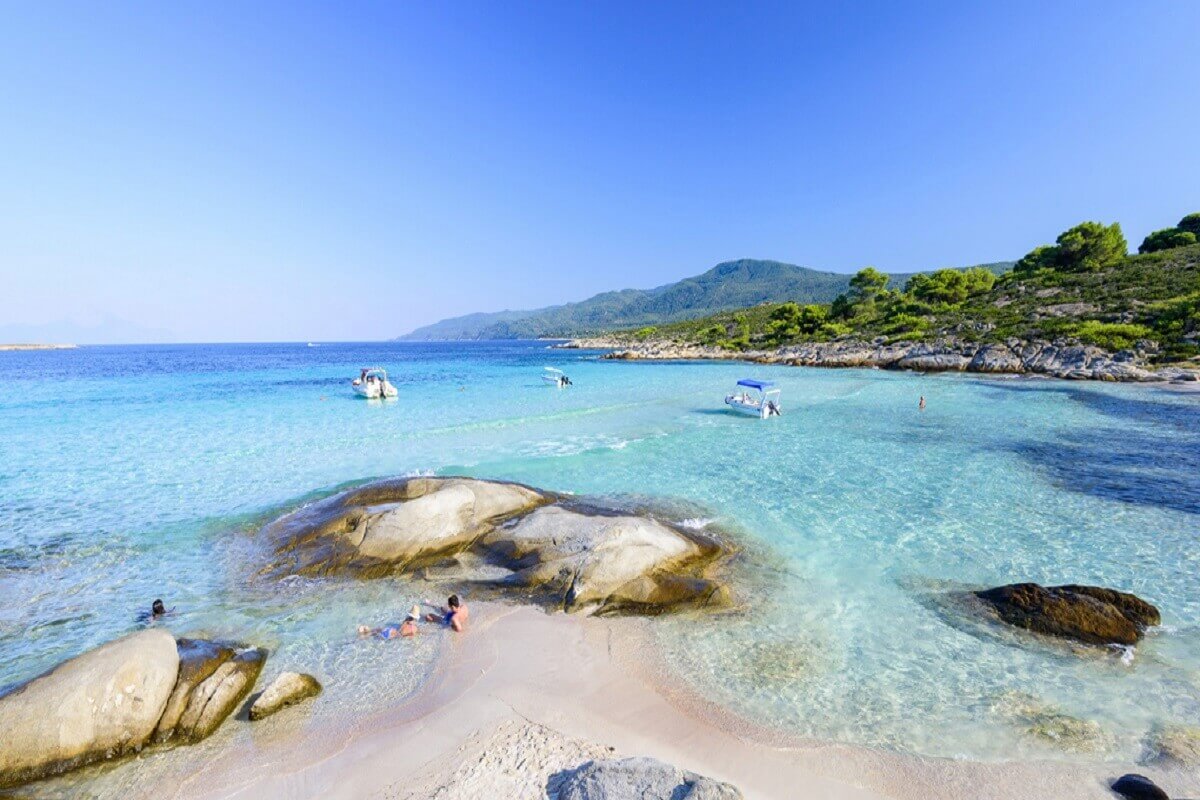 Who has the opportunity should from Sithonia with a boat floated to the nearby islands Dijaporosa that hides several beaches and bays of your dreams. Especially interesting is the Mirsini, for which Dijaporos called paradise island.
Bousoulas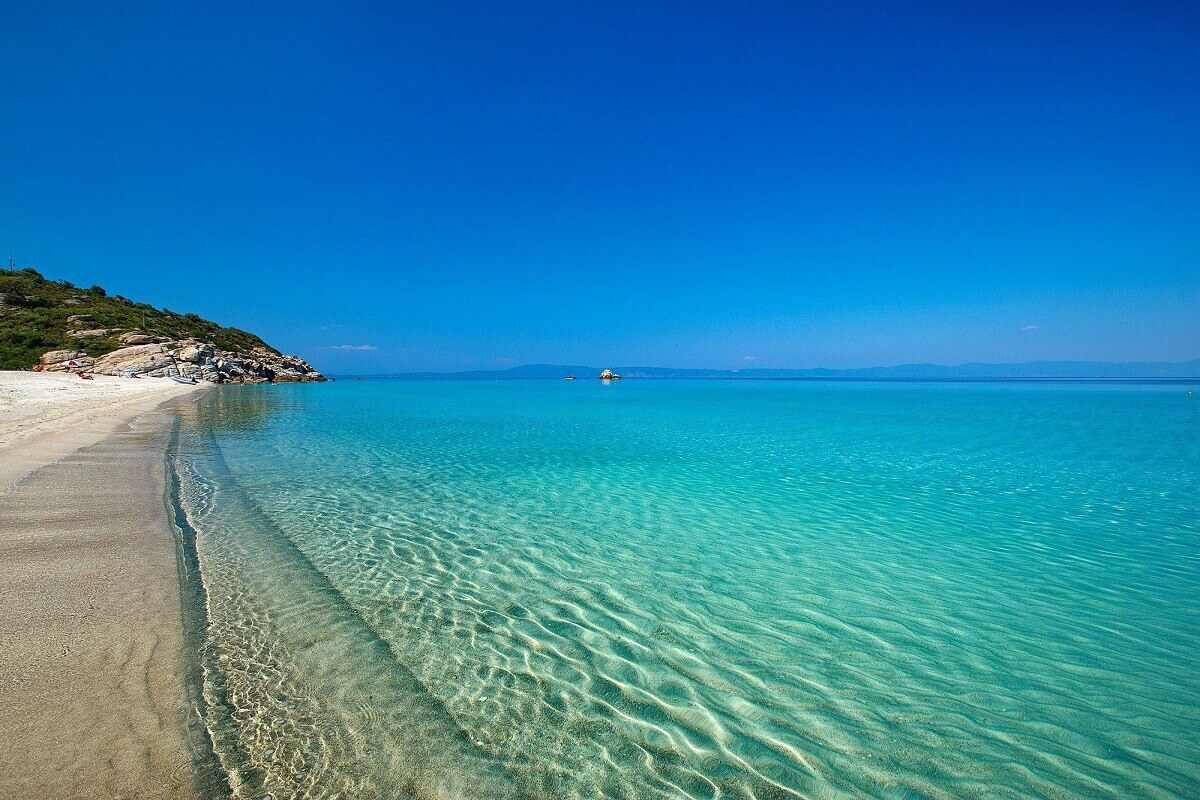 Beautiful beach on the western side of Kassandra, in Sana, with white sand and beautiful Miros pine trees that caresses the senses. This beach is however only available for guests four luxury hotel "Sani resort" which is located in one of the most beautiful bays of Chalkidiki. Traffic is almost nonexistent, which makes this a unique and ecologically complex. It is interesting that this resort can boast with even three beaches in the Caribbean style. Here we organize the wedding on the beach.
Xenia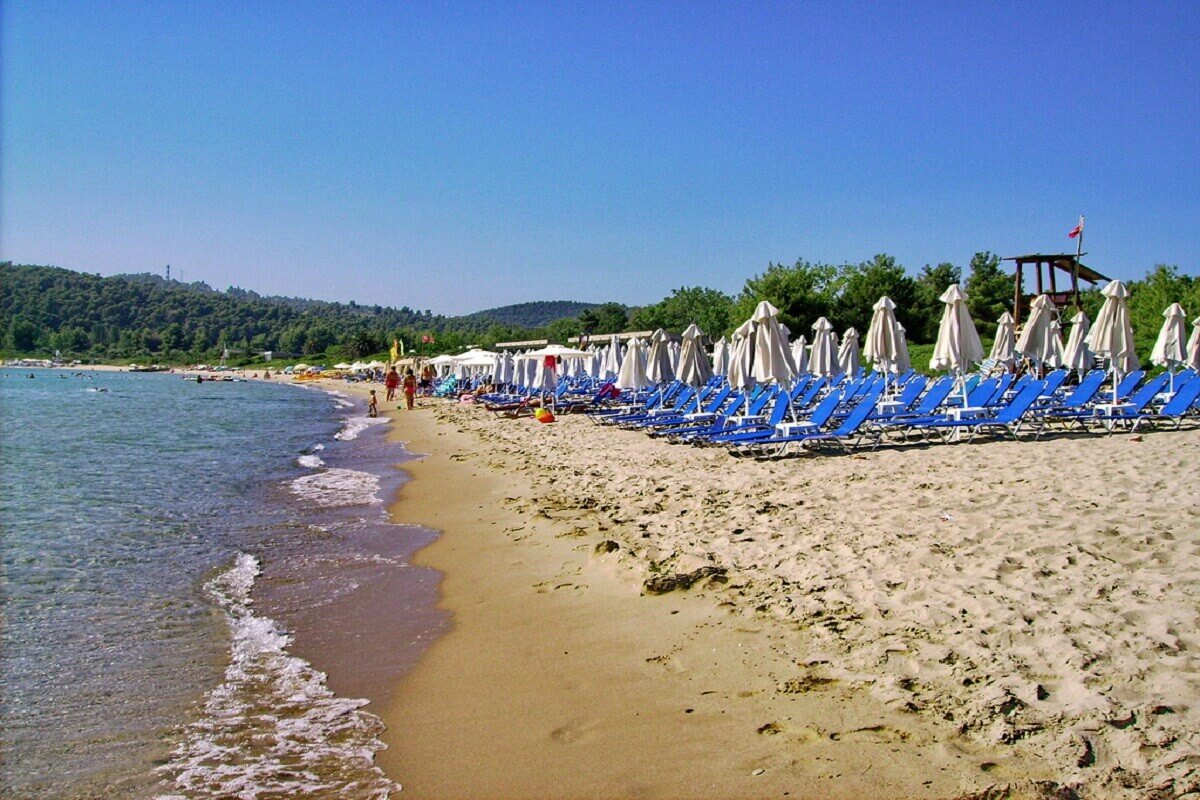 Colours Cassandra defend the famous Xenia, beach tucked in a cove between Pefkohori and Paliouri, on the east side of the first "finger". Small, white sand, blue water and the unreal, in a good part of the beach, natural shade, represent a soft spot for many tourists. On weekends, come here often "half of Thessaloniki", causing frequent traffic jams. Deckchairs you will get if you order drink or meal from a nearby bar.