The five most beautiful ice tourist facilities offer guests fishing through the "floor", snowballing, saunas, spa programs, as well as ice bowling.
If you don't like the cold, staying in an ice hotel and being transported by electric sled may not sound so tempting, but believe me, it is an unforgettable adventure.
Ice hotels are architectural wonders, which have their duration, from December to April. The exception is the hotel "365" in the Swedish village of Jukasjarvi. Only its name says, it is available all year round, has 20 apartments and is completely environmentally friendly. However, in a dozen other places on the planet, such hotels are still being built from icebergs.
1. "Eskimo village", Slovenia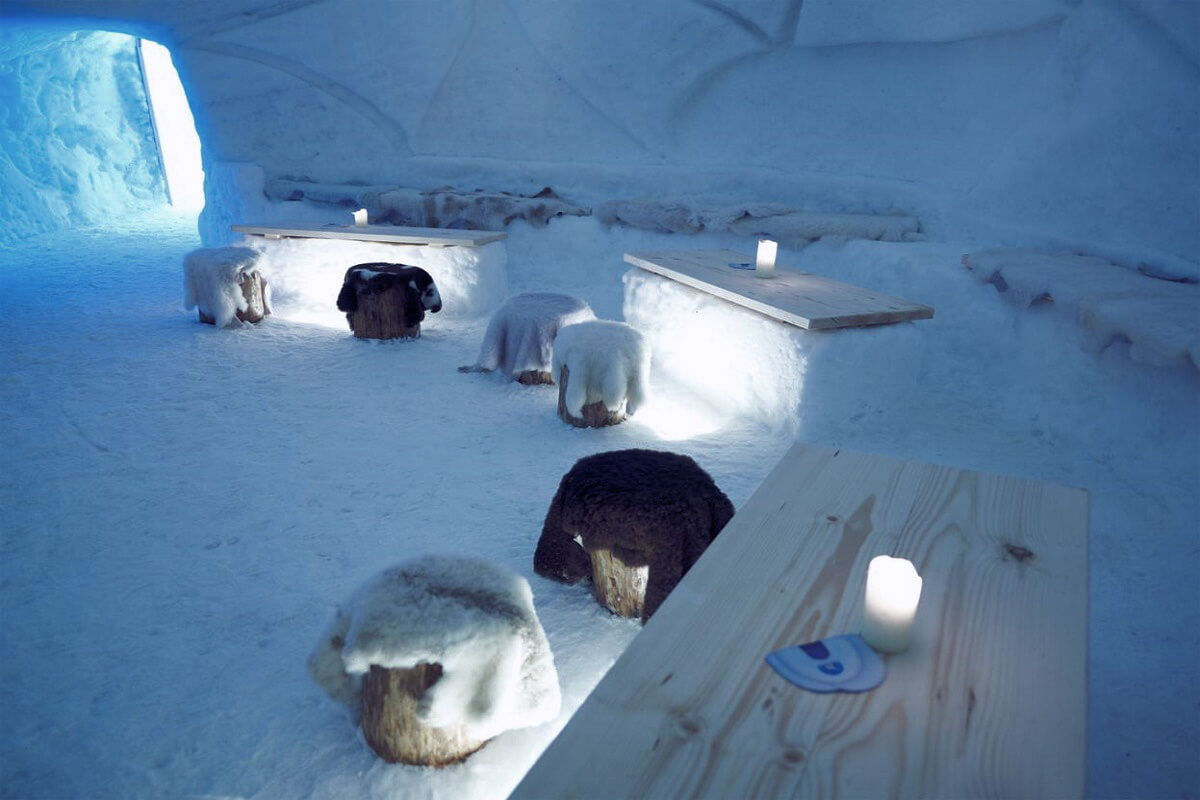 This is not a hotel, but it is very interesting. It is an igloo bar located on Kranjska gora. It also serves hot sausages and hot tea. During the evening, a bed covered with fur is brought in and whoever pays can spend the night.
2. Snow castle "Kemi", Finland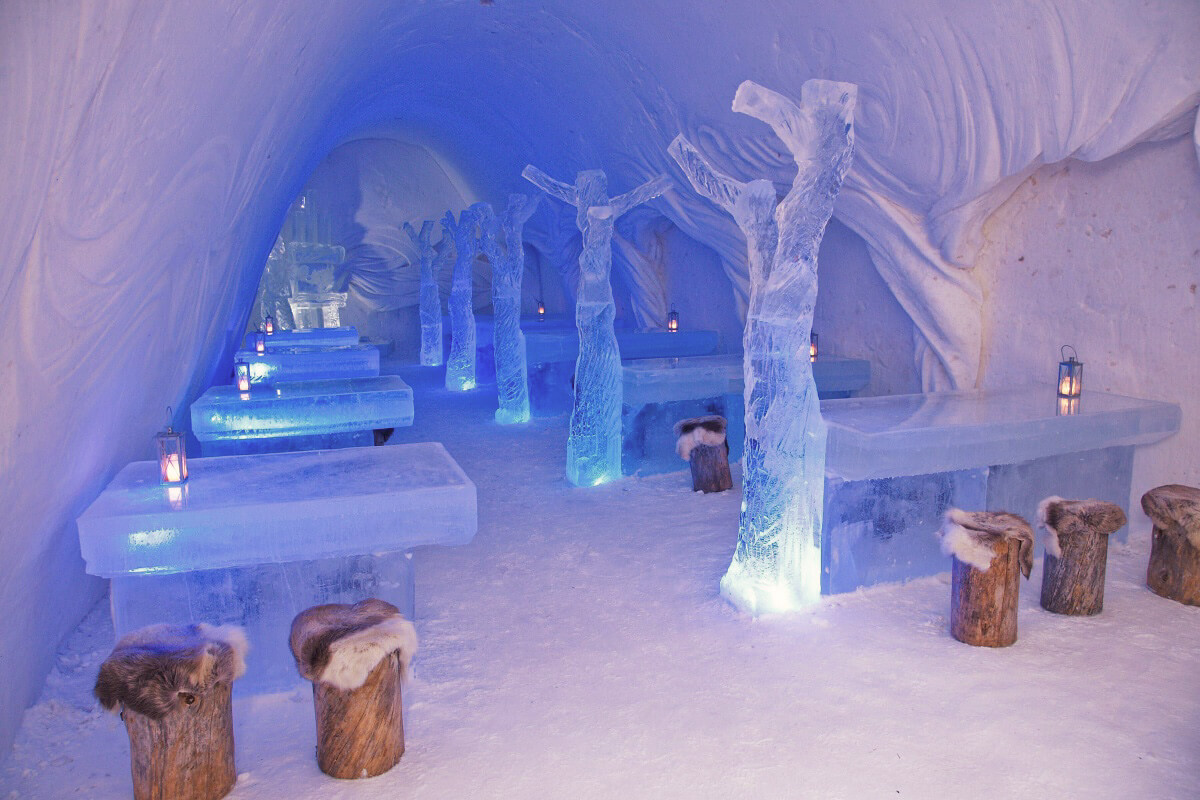 The castle made of blocks of snow has been built for six weeks for 19 years and with 21 rooms always has the same floor plan. Artists always carve Sleeping Beauty figures into the ice, and hot soup or fish fillets can be eaten on ice cream. The castle also has a chapel, so this place is very popular for weddings.
3. A snowy village in Montreal, Canada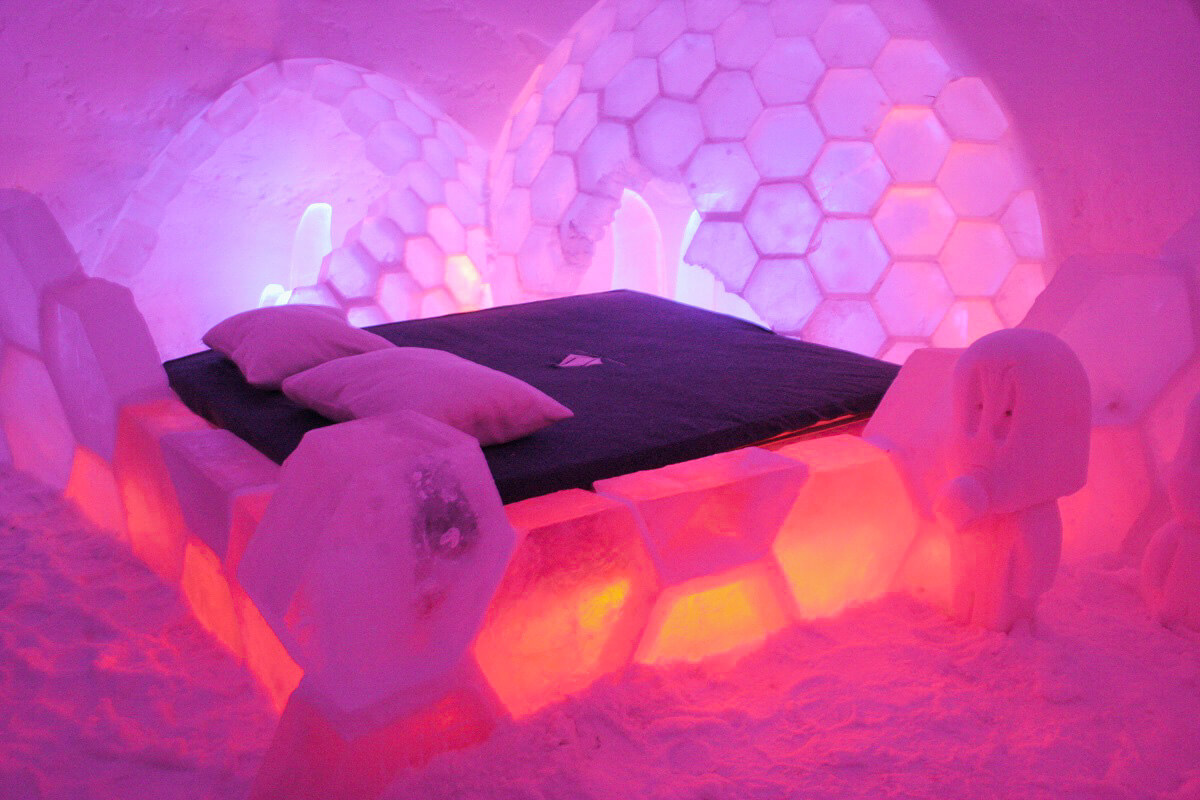 The guests are welcomed here with ice-cold cocktails. The tourists can choose a pin, a normal room or an ice suite, and they can also enjoy the snow spa program under the stars. Children love this hotel because it is transparent and lumping is allowed inside. Every week there are fireworks after a movie or DJ evening. The only thing that is not good is that it melts already in March.
4. Ice Hotel, Romania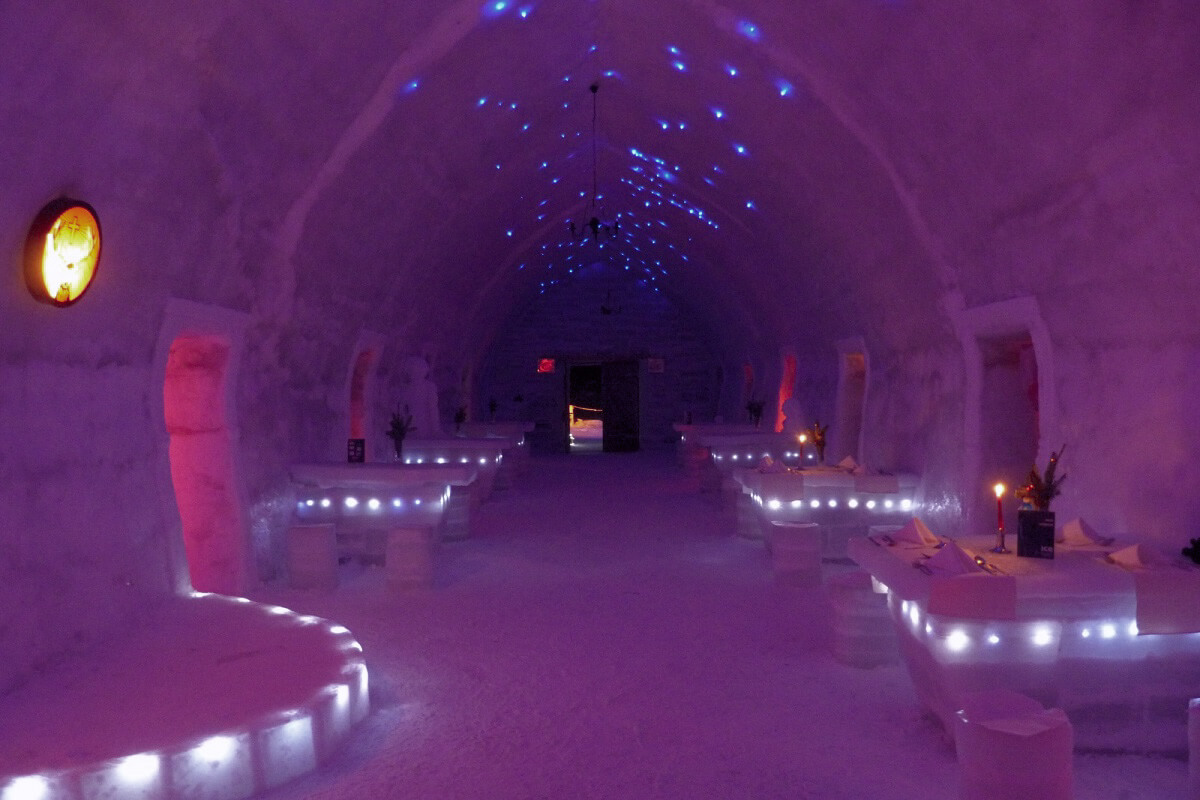 Lake Balea in Romania is not far away, but this hotel on a frozen lake seems like the end of the world. In all rooms the temperature is below zero. Skiing, skating or snowboarding are ubiquitous sports, but tourists can apply to get as much snow as possible by snowballing, ice bowling or snow building.
5. "Kirkenes", Norway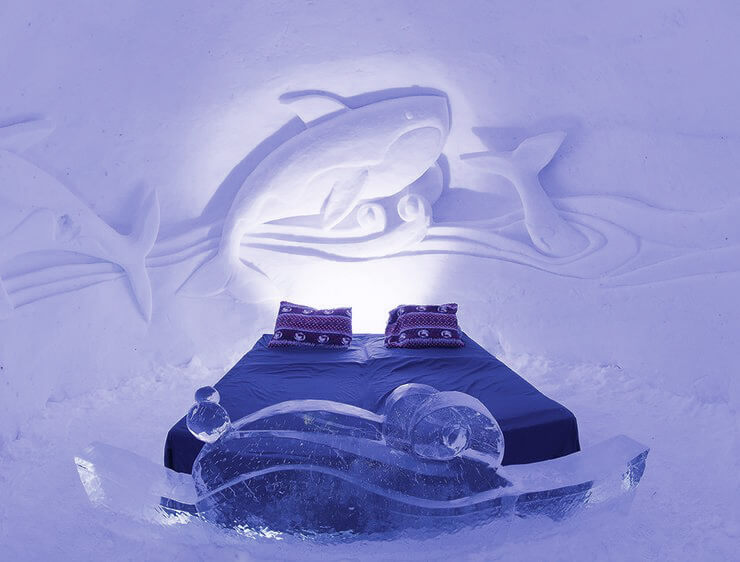 There are two ice hotels in Norway, but "Kirkenes" is considered better because it has a nicer decoration than ice. They serve drinks made from local berries, and huskies and all dogs that can withstand the cold company in the bar keep company in the bar. Fishing through a hole in the ice is organized for the guests. The second hotel is "Sorisniva" and consists of igloos, which can be reached by sledges.