Helsinki is definitely best to visit in winter, and apart from modern cafés there are saunas on almost every corner, so you won't have a problem to warm up.
Helsinki, white town of the north, is located on the north coast of the Gulf in southern Finland. The geographical position of Finland between Sweden and Russia has largely determined the fate of the country. In 1917 Finland declared independence. Unlike all other cities, Helsinki has a truly natural setting and clearly indexed street plan, shaped by two major urban designers Johan Albrecht Ehrenström and Carl Ludwig Engel, who led the project of renovation of Helsinki. Helsinki was founded in the 16th century, as a counterpart to Tallinn, the capital of Estonia. Today it is a big, modern city.
Accommodation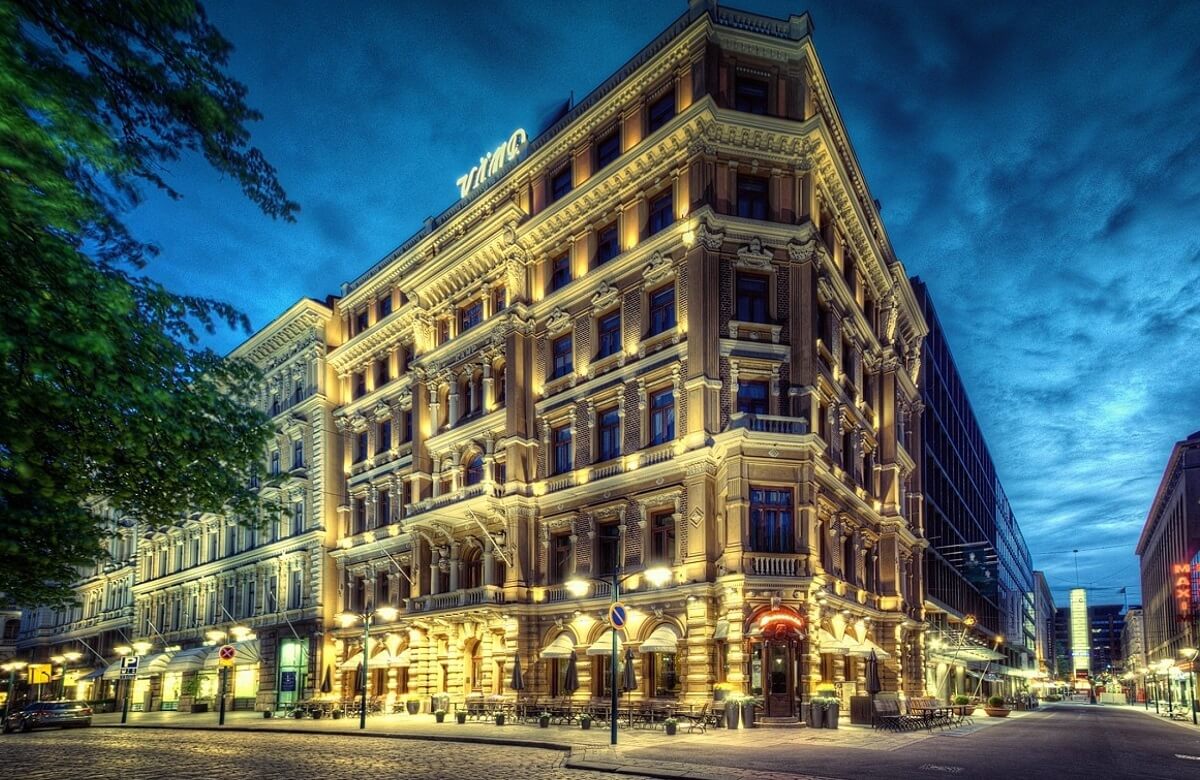 Historic Kamp Hotel is probably the most beautiful places where you can stay in Helsinki. The hotel exudes the glamour of the 19th century, the time when it was built and past guests include big celebs such as Madonna and Bruce Springsteen. Unfortunately, accommodation in Helsinki is expensive. If you want to find cheaper accommodation, you should go to Fin where prices are considerably lower.
What to see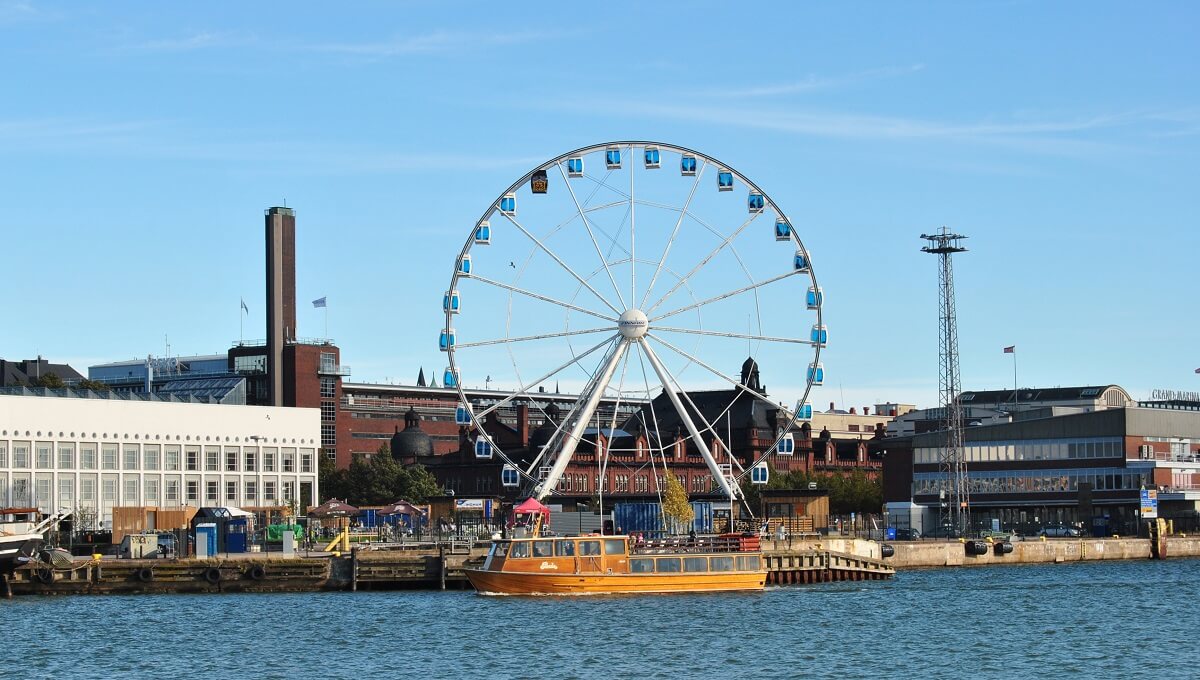 Like London and Helsinki has its own Sky Wheel from whose top you can enjoy the panorama of the entire city. Near the Sky Wheel there is Uspenski Cathedral built in the Russian Byzantine and slavic style designed by the Russian architect Aleksey Gornostayev. Another cathedral which is a must see in Helsinki is a Lutheran church whose plain interior as with other Protestant churches, is very modest .There are also Design Museum, and the Museum of Modern Art. Both museums contain numerous valuable exhibits. Be sure to take a tour of Fortress of Suomenlinna: Unesco protected sea-fortress for observation of enemy ships.
Food and drink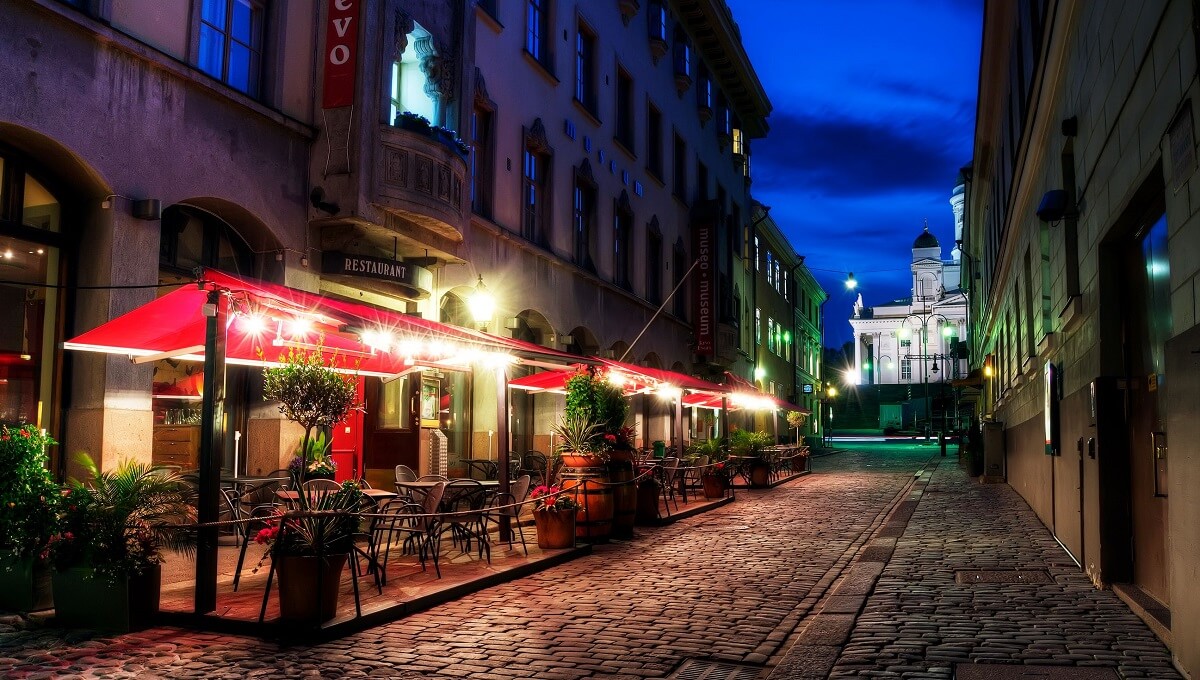 Restaurant Story, located in the middle of the Old Market Hall, the entire menu is rotated on a weekly basis , but always offering great dishes with salmon. Regarding nice places to drink, there is Stim Helsinki, cafe decorated in Victorian style, old typewriters, sofas and the entire interior will take you back to another era. Bar offers a variety of cocktails, and if you want a real Finnish cuisine, the best would be to go to a restaurant God of Hosts. Here they use an old Finnish dishes, and make the experience of this country with gastronomic indulgence complete.
Shopping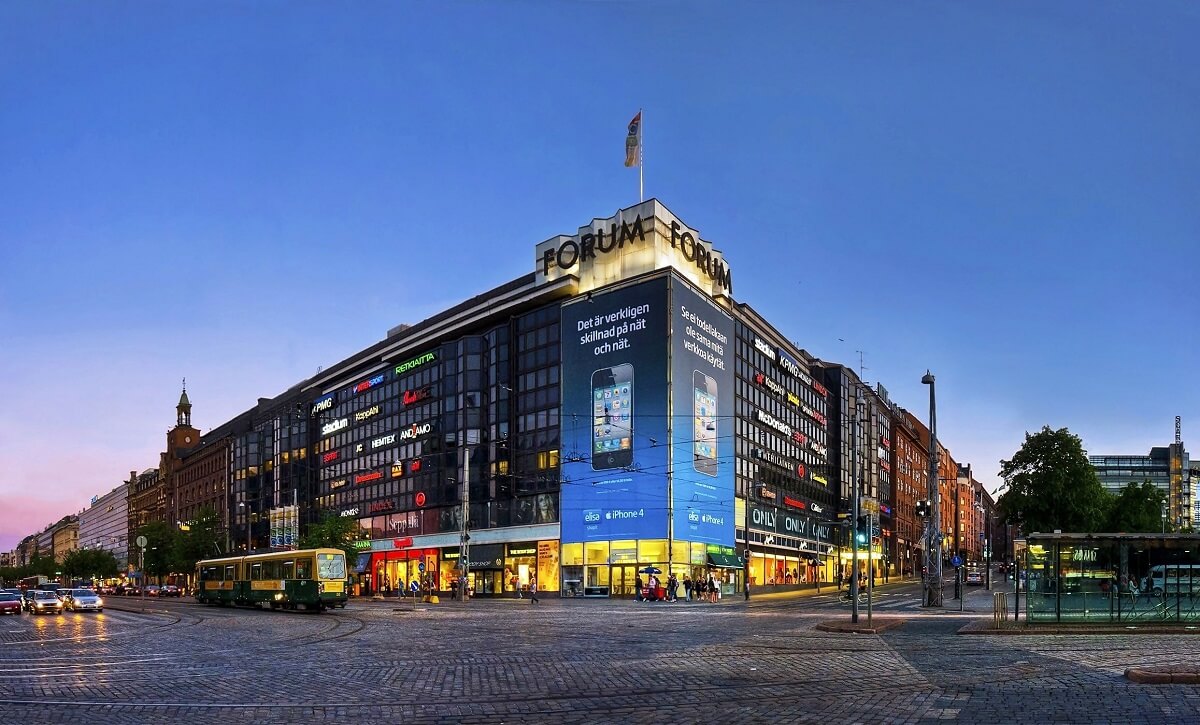 Helsinki, in particular, is a shopping paradise and fashion capital. Visit the Design District, an area where there are more than 200 designer stores.