Thousands of creepy picturesque stone figures are placed so that they look in one direction. Some are dressed in formal suits, and some resemble Buddhist deities.
The figures were placed in the village of Fureai Sekibutsu no Sato, near the town of Osavano. The name of this village literally means "village where you can find Buddhist statues".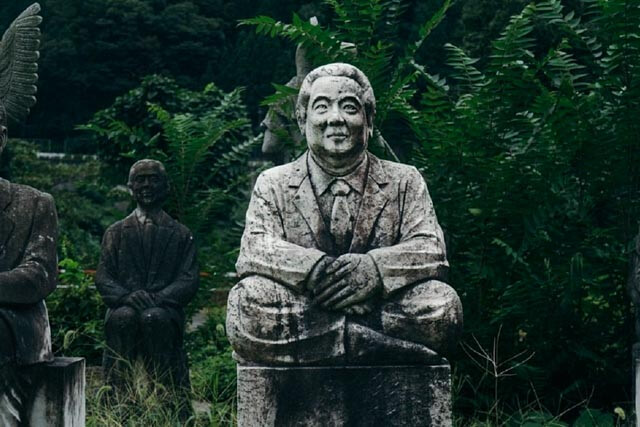 Mutsuo Furukawa, a Japanese entrepreneur, paid the Chinese sculptor six billion yen (44 million euros) for the figures in 1989 and hoped that they would last forever. He also built a resort that is connected to the city of Osavano by a bus line.
Today, in this bizarre park, there are more than 800 motionless gray statues of human figures, staring at the horde of tourists who come to visit this park.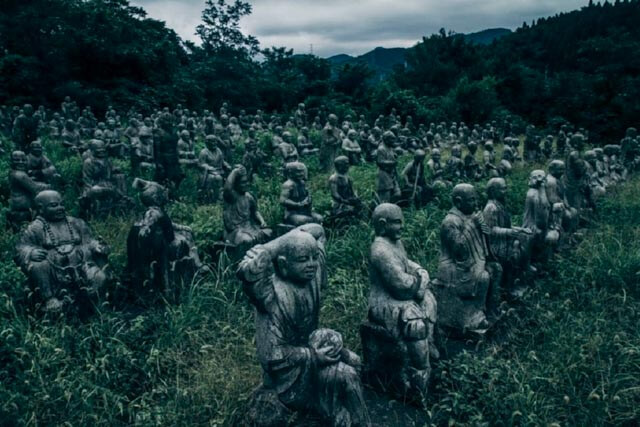 Some figures represent Buddhist deities I and some people whom Furukawa met during his life.
Today, the park gives an eerie feeling because in some parts of the park the grass has grown so much that some figures can only see the top of the head.
Photographer Ken Ohki visited the park to take photos for his blog, and stated: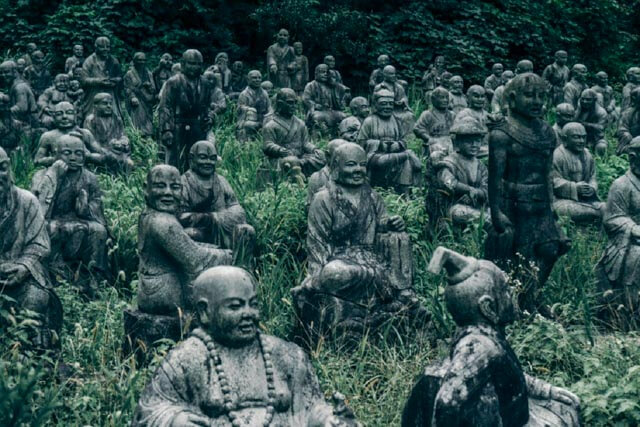 "The village was built as a popular tourist place, where people can come to relax, but again I felt somehow upset by the sight."
Ohki also admitted that the scene was disturbing and wondered if the figures might come to life when it got dark. In the end, he also admitted that as soon as he made a few good shots, he ran away from this place, without turning around.