In the area of Udon Thani, in Thailand, there is a Red Lotus Lake, which is mostly known only to the locals, but the few tourists who have visited it say that it looks as if it is not from this world.
The locals use the lake every day for fishing, collecting snails and lotus stalks, which they use to prepare food. Lotus stalks and seeds are edible, so they are often on the menu in Thailand.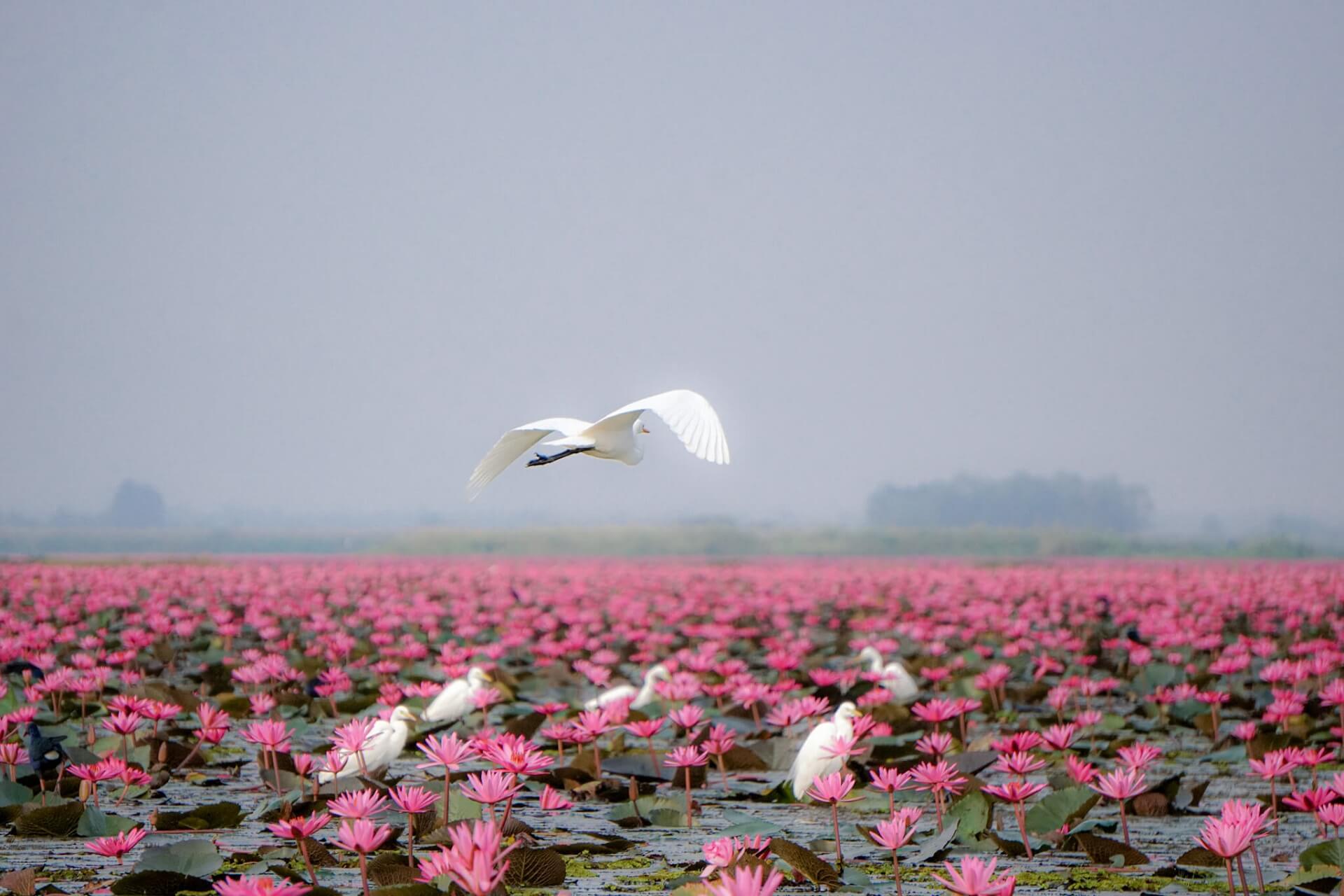 The best period for touring the lake is from December to February.
By noon, the best time is to ride around the lake in a wooden boat with local villagers or fishermen, or just to admire its beauty from the shore.
The Black Lotus Lake is home to 80 species of birds, including several endangered species, such as the Gray Heron.