From the outside recently opened Presidential café is not much different from other places in Krasnoyarsk where you can have a snack or a drink. This restaurant is unusual because it does not hide its loyalty to Vladimir Putin. Its interior is decorated with numerous photos of the Russian President – black and white, color, amateur, professional, childhood photos and recent ones …
If you have ever wanted to make a selfie with Putin, the café has a solution for this – a life-size photo of Vladimir Putin patiently waiting for your hug or handshake. "When we got together with partners to open a new café, we were looking for a concept that would attract customers and guarantee its success," says Dmitry Zhdanov, 26-year-old entrepreneur and co-owner of the café. "And then it dawned on me: in Russia there are still no cafés or restaurants dedicated solely to Russia's most popular politician!" adds Zhdanov.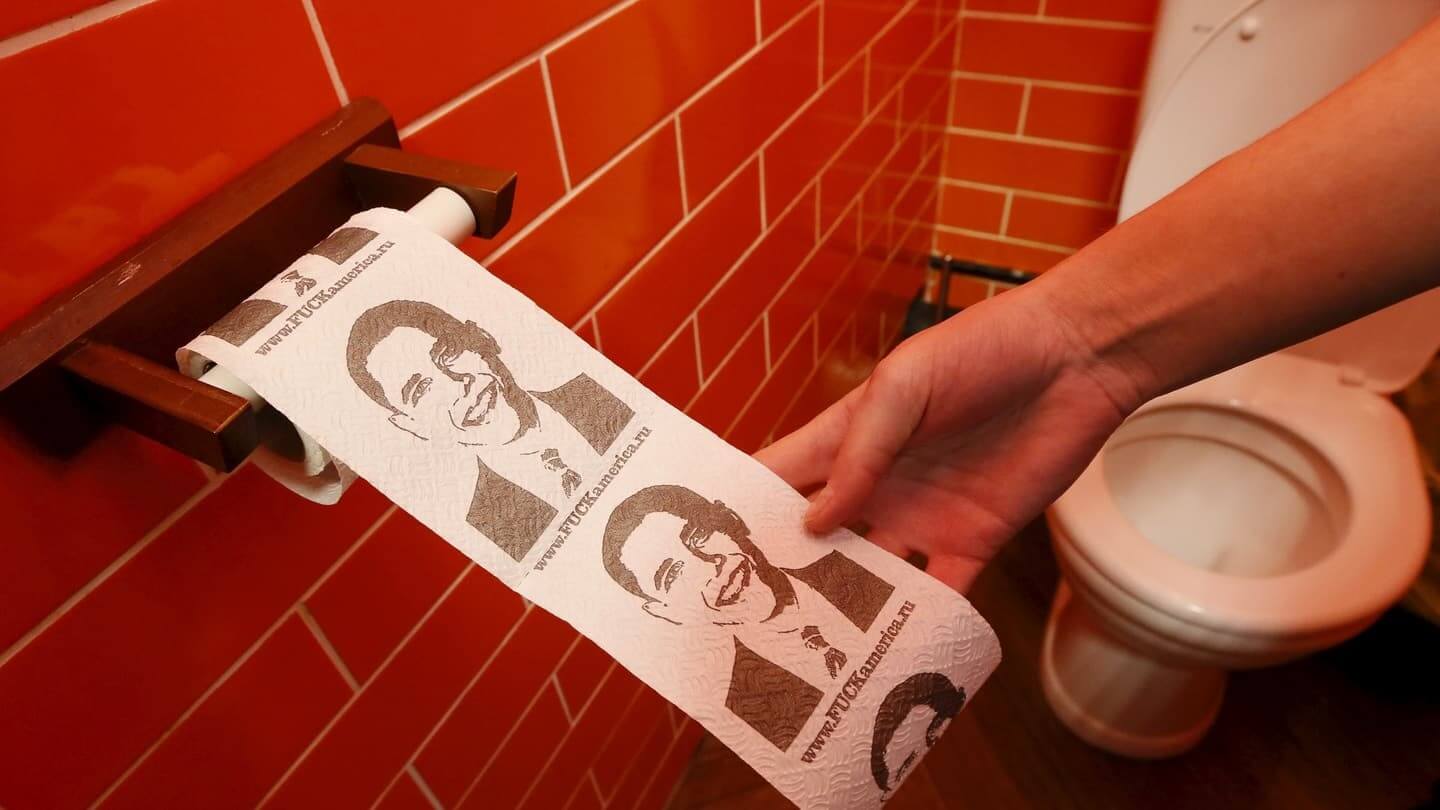 The real surprise awaits when you enter the toilet – Graffiti-daubed pictures of Obama and his German and British allies. US flag printed on floor mats. "I am neutral towards Western politicians. This is just business, nothing personal. People react the way they consider appropriate, and we give them this opportunity…But, in general, we see this as entertainment," concluded Zhdanov.