Depressed and gray months are ideal for escape to exotic places. For all who can afford there`s proposal sunny oasis. A rainy autumn and the cold winter months are the perfect opportunity to travel to warmer climates where with the sea and the exotic beaches you can experience new holiday. However, an increasing number of tourists leaving little place where they can freely, without the crowds and great pomp enjoy your holiday. Guided by this information, the editorial board of the prestigious magazine 'Financial Times' compiled a list of small luxury hotel in sunny havens worldwide which are ideal for an escape from depression and gloom in the cold months.
Caribbean
Harbor, Bahamas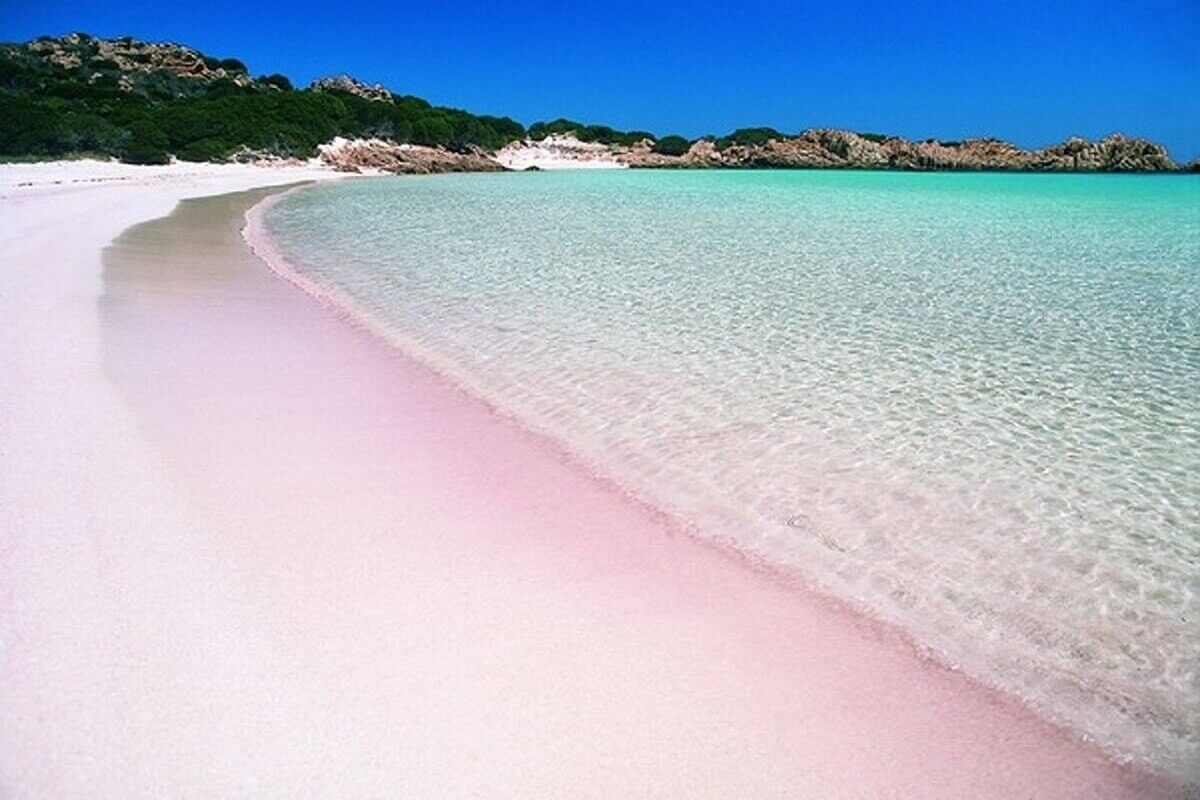 Small and accessible only by boat, the island Harbor is one of the best kept secrets in the Caribbean, with colorfully painted houses and seductive sandy beach. Here you can place on a tourist farm 'The Landing', which is an authentic example of colonial architecture with luxurious rooms, a swimming pool, a restaurant and excellent wine cellar.
Barbados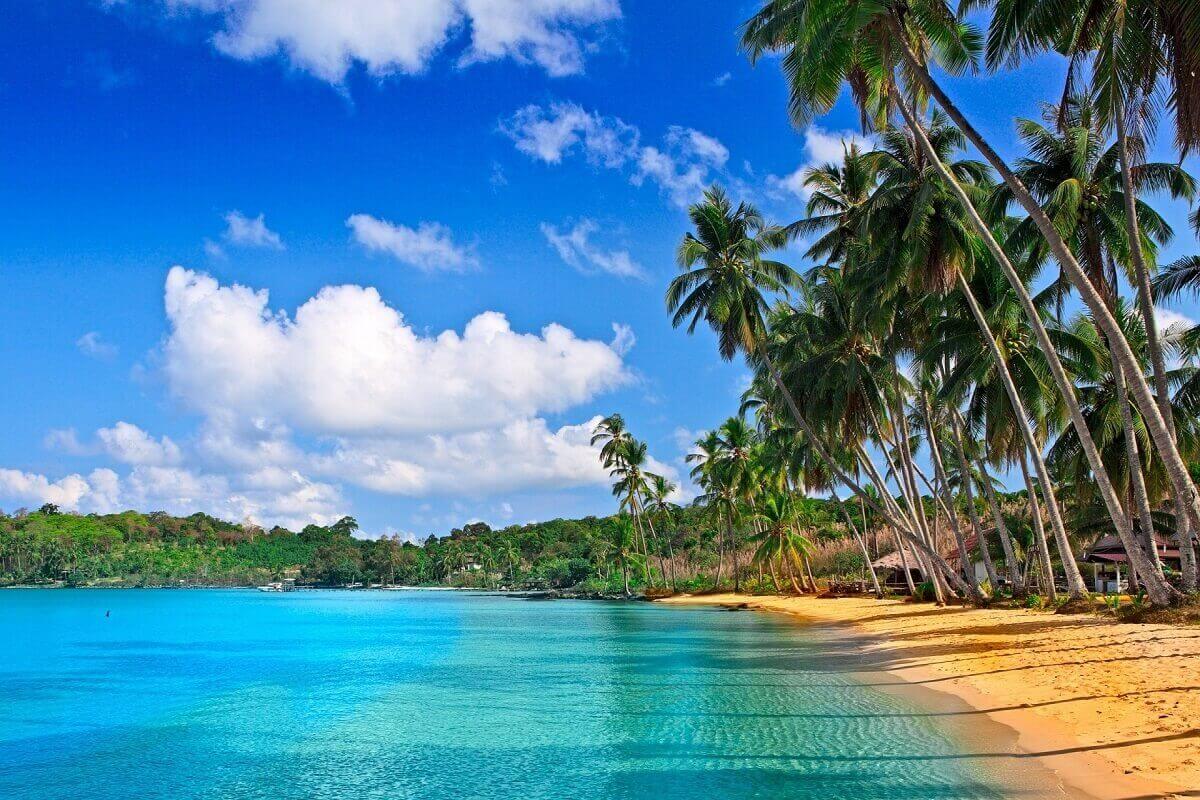 According to many, the most beautiful Caribbean island 'with a soul', Barbados attracts tourists because of the abundance of sun throughout the year, unique atmosphere with beach embodied in traditional dances, but also because of the benefits of daily flights. You can stay in a hotel 'Atlantis', which is considered magical 'shelter' from the tourist crowds. Fine bungalows built of wood and coral stone are located above the sea in the bay Tent and enhance the overall impression excellent local gastronomic specialties such as pickled octopus.
La luna, Grenada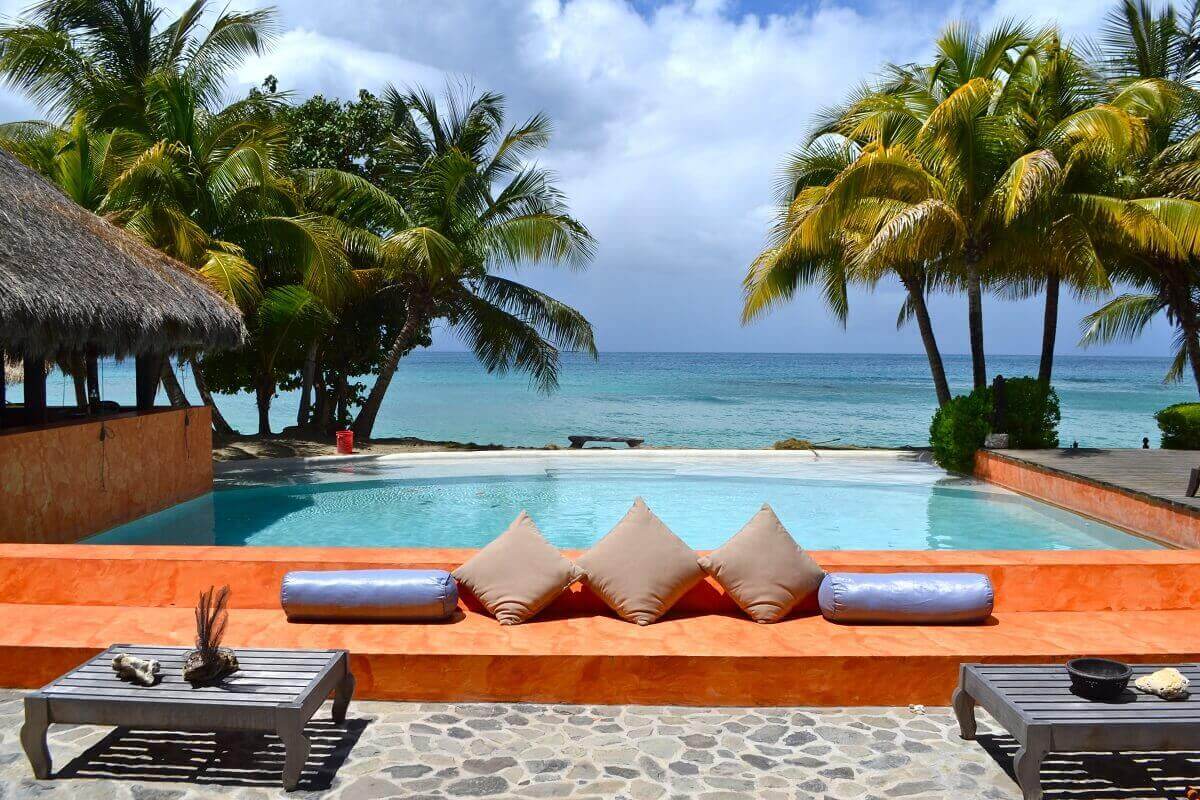 This is the place where you will forget the passage of time and also about everyday urban routine and rules. Instead, you'll enjoy in the natural beauty of the volcanic caribbean island. One Italian, eager life in paradise ten years ago found here it`s place under the sun and opened 'Laluna' hotel with 16 cottages, each with a veranda and a private pool. They were incorporated into the greenery surrounding with jungle and beach, staying hidden to all except for guests.
Island St. Lucia, Cottage 'Coconut Tree'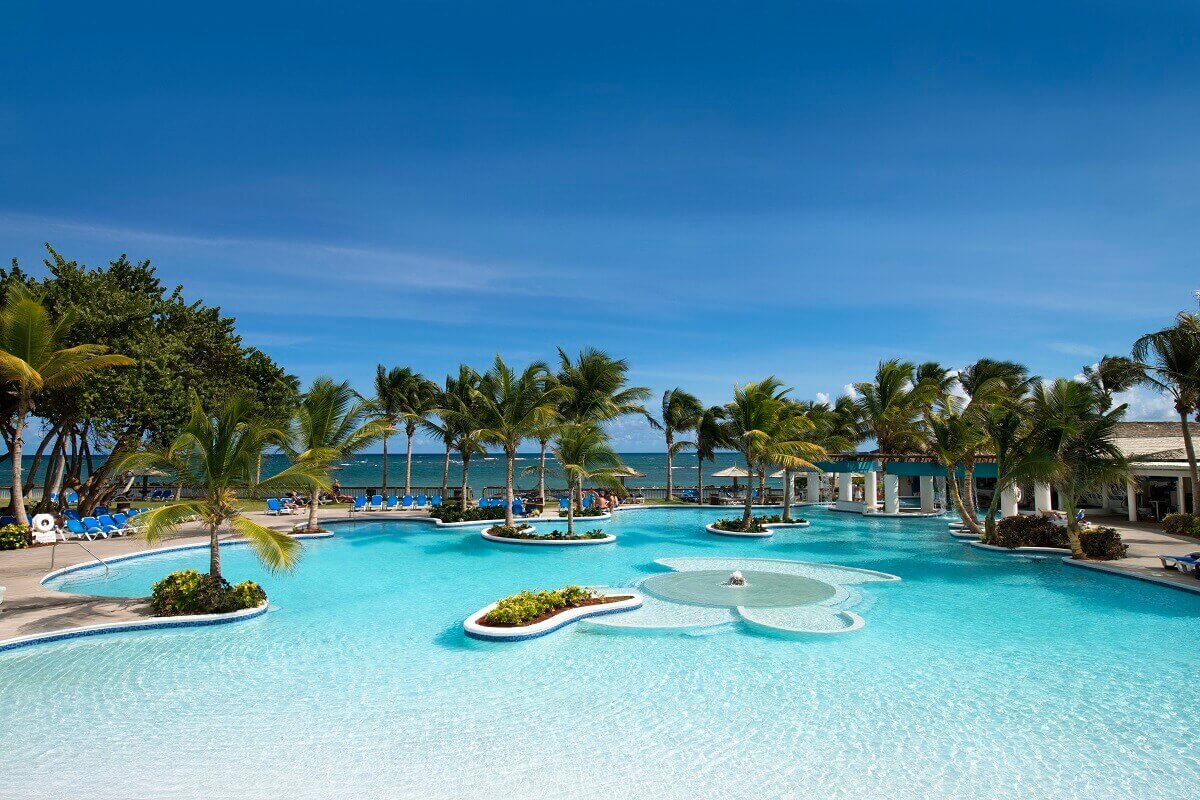 It is one of ten authentic caribbean cottages, the best lodging that island St. Lucia has to offer. Located on the 250-year-old plantation Fond Doux, which is covered with dense tropical gardens. Although redecorated for tourist purposes, one of the oldest caribbean plantations still gives cocoa, as well as exotic flowers and tropical fruits throughout the year. After ten years of editing and constant development, the island of St. Lucia turned into a paradise ideal for people who want privacy and an authentic caribbean experience.
Central and South America
Yucatan, Mexico Hotel 'Esencia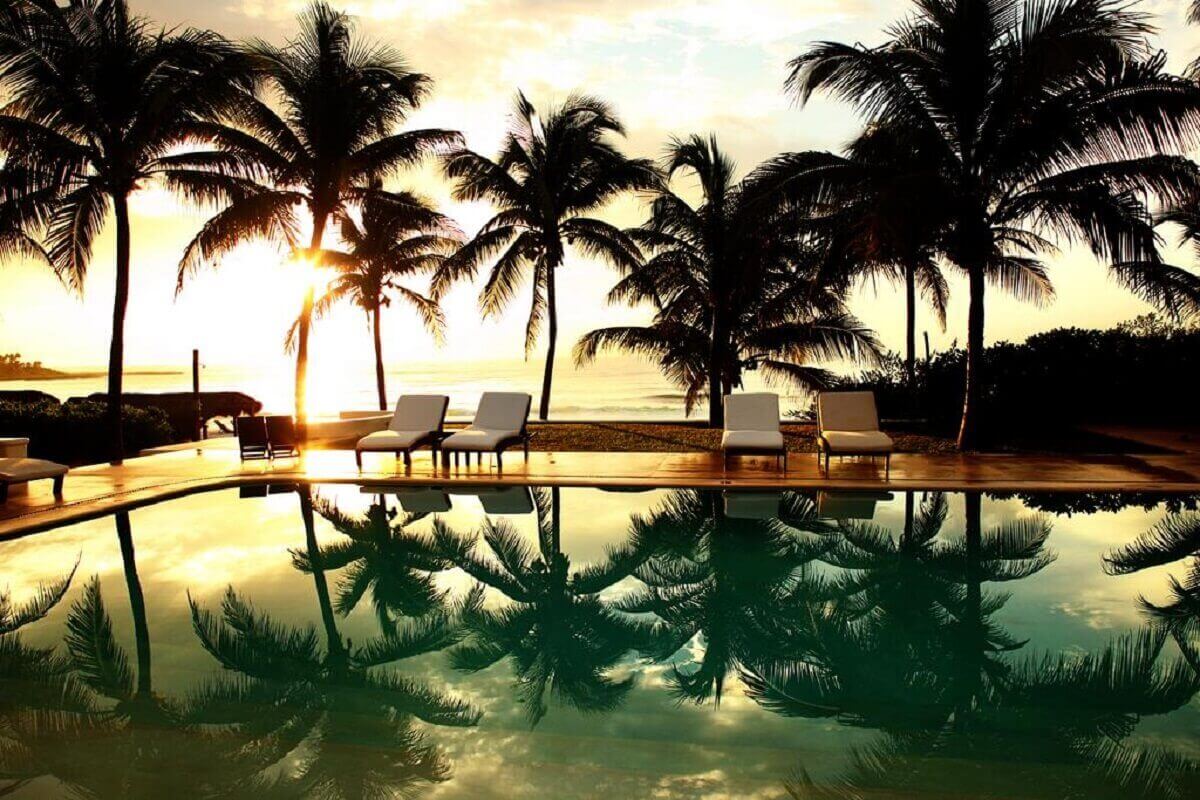 It is a quiet place with rooms painted in bright tones, excellent seafood and organic spa center. It is located in the fantastic landscaped piece of property with 200,000 square meters and it is a true little empire for a holiday. The property extends from the jungle that surrounds it to beach with crystal white sand. It offers only thirty rooms decorated in caribbean, mayan and western style, but it is more than enough away from the large mexican tourist destinations.
Jose Ignacio, Uruguay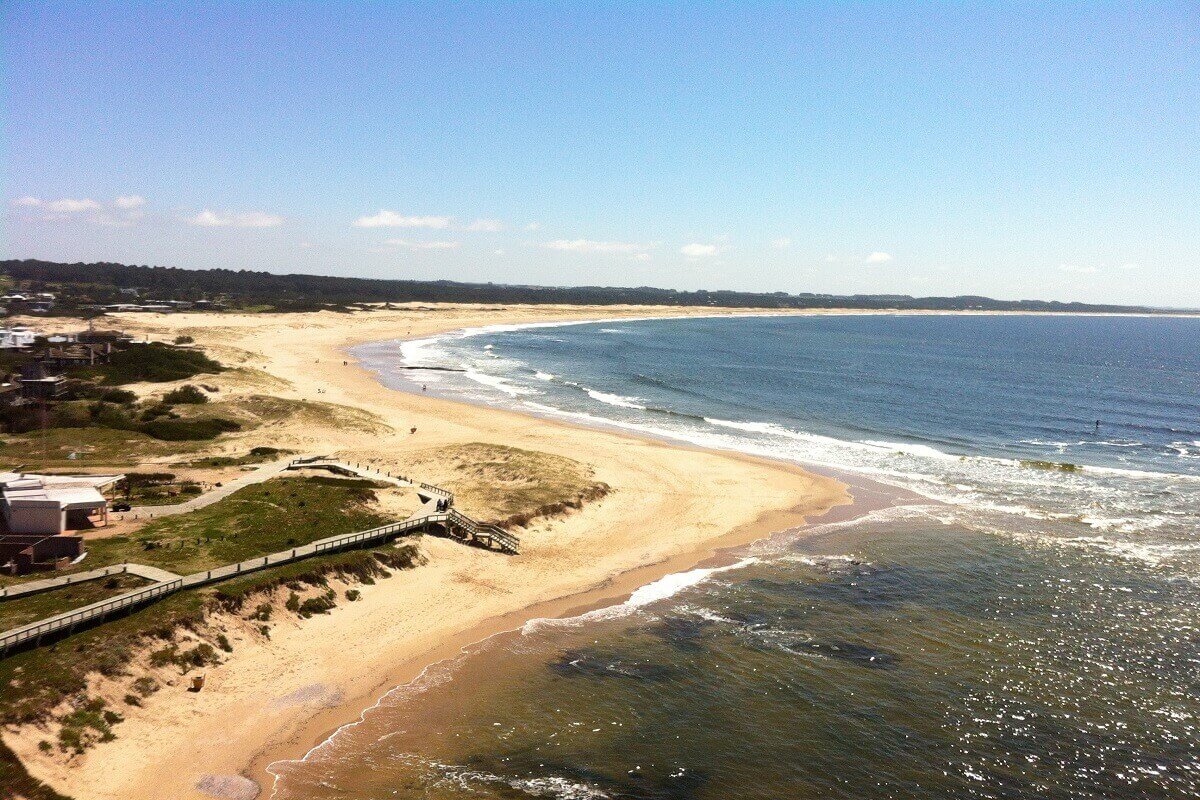 When our area is in the dark depths of winter, the coast of Uruguay is completely in the summer mood. Thirty kilometers from the popular resort of Punta del Este, where many residents are coming and the nearby Argentine Buenos Aires there is the sleepy little town of Jose Ignacio. Hotel 'Posada del Faro' is located forty meters from the sea, with white walls, linen sofas and scratchy blankets floor combines the experience of staying on the beach and the atmosphere of the most luxurious comfort.
Sikeres, Costa Rica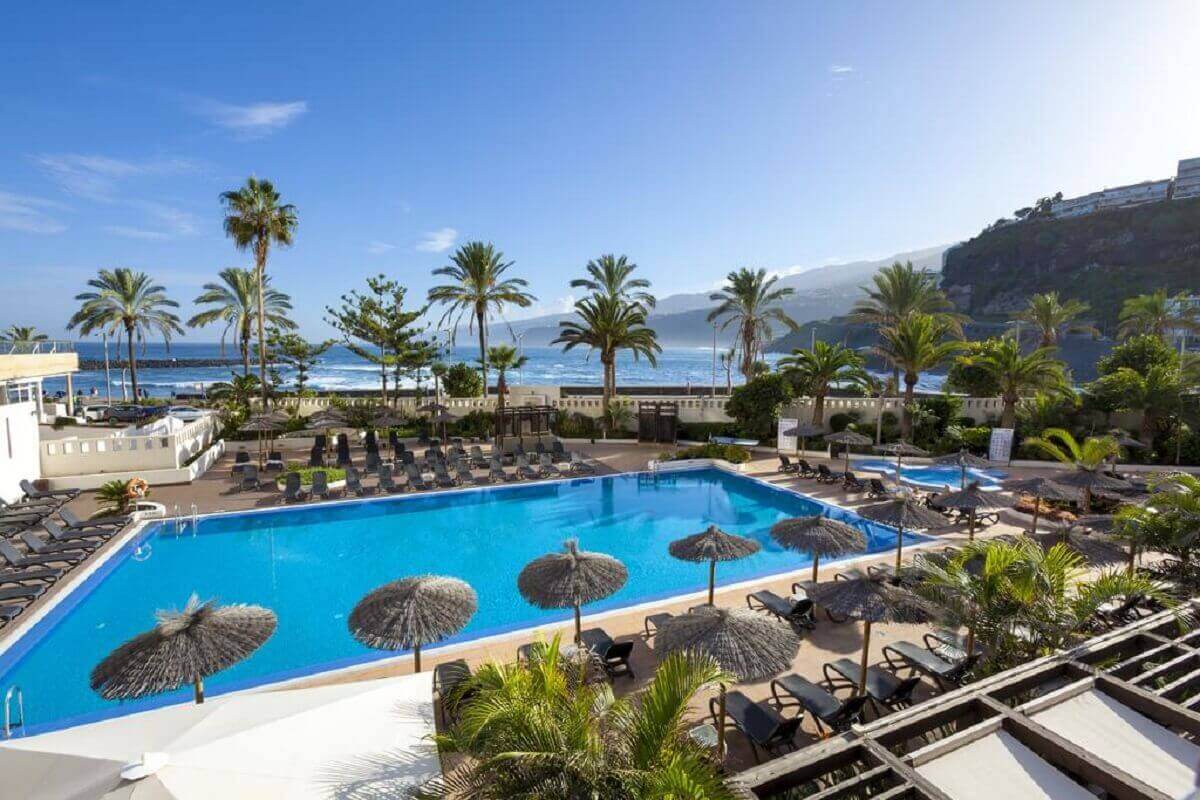 This idyllic resort in the heart of the rainforest can be reached only by sailing on a raft, and while offering virtually undisturbed peace, it isn`t recommended to tourists with poor health. Accommodation is provided in hotel 'Pakvare Lodz', located on the river, surrounded by surreal colorful flowers and exotic birds. However, each of the designed decorated wooden bungalows has a luxurious bathroom, four-poster beds with mesh as a screen against mosquitoes and views of the rainforest in the range of 360 degrees. The only internal lighting are candles, and culinary delights are eaten under the glow of moonlight.
Africa
Hermanus, South Africa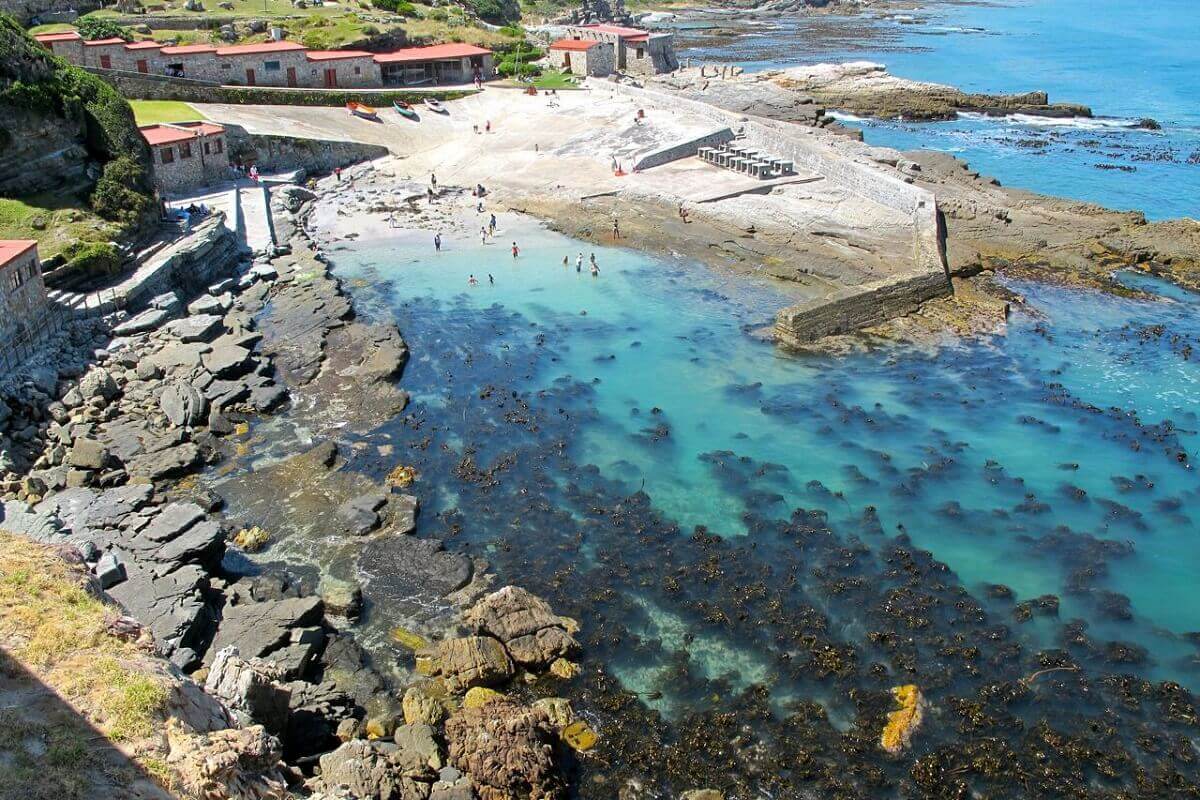 About an hour and a half drive from Cape Town is the town Hermanus, famous for it`s whale research. If you're lucky, while you have breakfast in front of the 'Birkenhead house' you can see the huge white whale while jumping out of the water. This place is situated on a cliff top above the two beaches, has 11 luxurious rooms that are well lit with natural light and equipped with massive pieces of antique furniture. Lounge accommodation in the untouched nature is the right choice for hedonists.
Marrakech, Morocco
The city in which you will feel like the hero of "The Thousand and One Nights' is known as a place where every day you can enjoy in the most beautiful sunset of the world. One of the arresting hotel in Marrakech 'Dar Zemora' is located in a garden full of roses, only 15 minutes drive from the crowded medina in the city center. Those lucky enough to stay at the apartment "Zahara" with a terrace will have a view of the pool while enjoying in breakfast or the afternoon tea with mint. If you want more privacy, book your apartment "Pavilion pull suit" cottage in the garden with a private terrace and heated pool.
Siwa, Egypt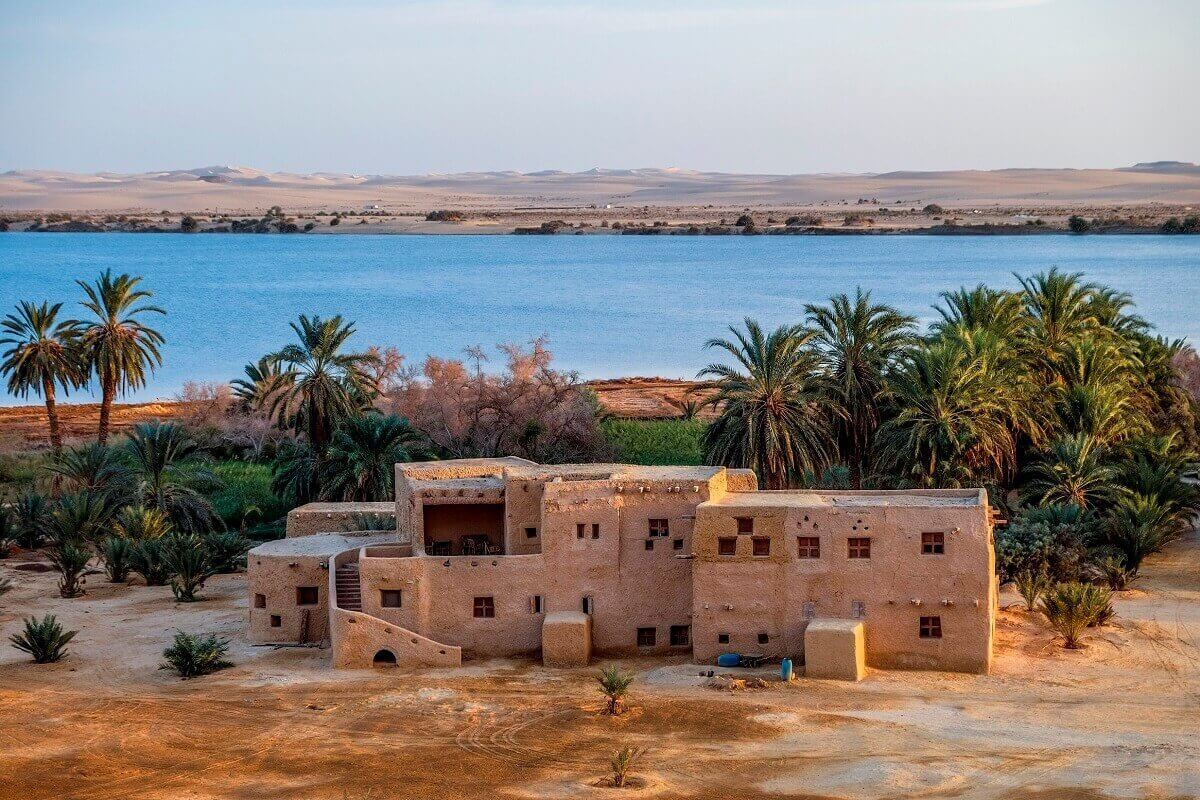 Imagine staying in a desert oasis where, surrounded by non-life, enjoy in all the blessings of this world. You'll experience it if you are staying in the egyptian oasis Siwa. Unique hotel 'Adrère Amelal' is built in part of the sandy mountains and it is decorated with windows overlooking the lake in an oasis surrounded by desert. It is the perfect escape from the hectic life and the right ecoshelter without electricity, TV and mobile phones. This place has a wild beauty of 40 different and exceptional room and in one of them there is a bed on the balcony in the case that a hot night you want to spend under the open sky.
Asia
Thar desert, India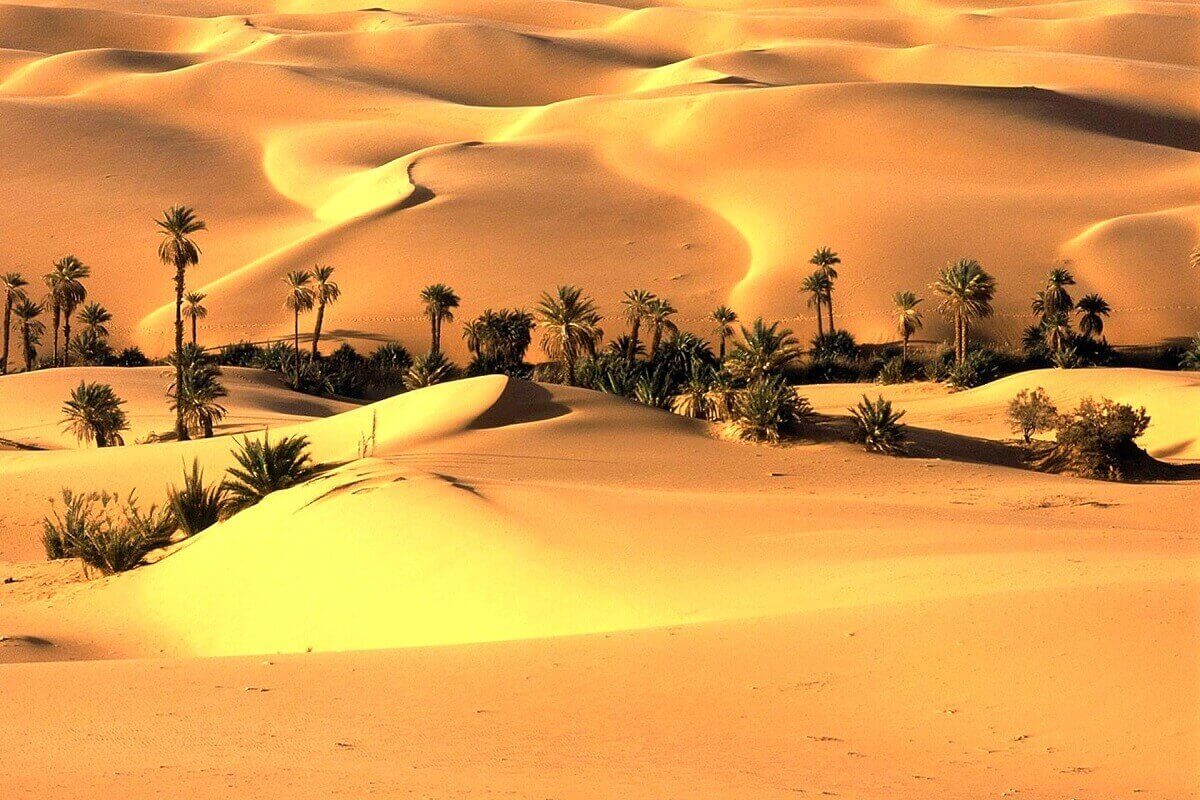 'Hot' destination where you will feel the magic of the indian nomadic rocky sandy desert Thar near Jodipur. Because of it`s attractive position, at the end of last year, we emerged a beautiful hotel and finding "Mihirgarh" . Nine spacious and bright apartments furnished with antiques from Rajasthan, decorative details, open fireplaces, stone bathrooms and pools on each balcony. The hotel has it`s own horse farm that allows guests riding through the province Marvar.
Seminyak, Bali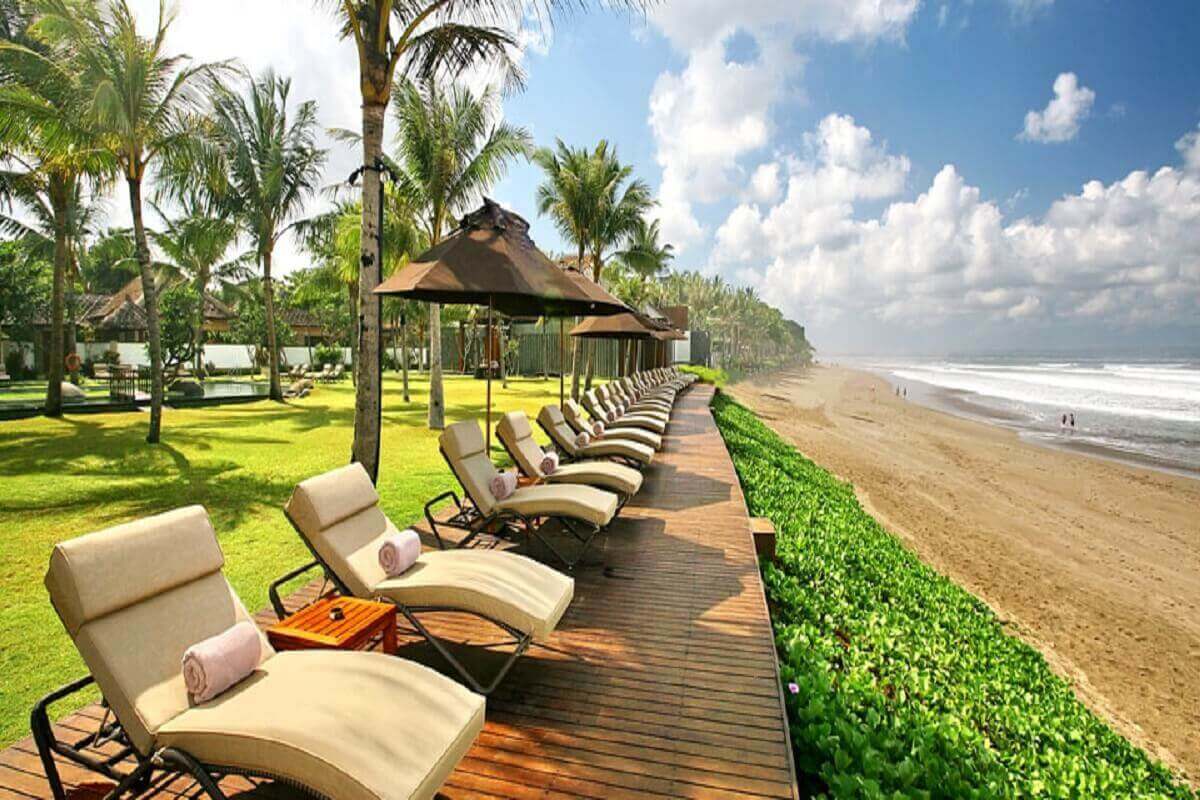 The indonesian island Bali is considered as a destination of beauty and peace, famous for it`s 'ecofriendly' atmosphere. Here is placed a small private hotel 'Amala', which consists of 12 villas. From the rooms in the so-called spa villas you can get out to a large 'deck' s private pool, where you can enjoy in a free minibar, fresh fruit and homemade cookies. Delicious organic dishes and fresh tropical fruit drinks from the staff you daily refreshes, and only a few steps away from your paradise is a beautiful sandy beach.
Koh Kud, Thailand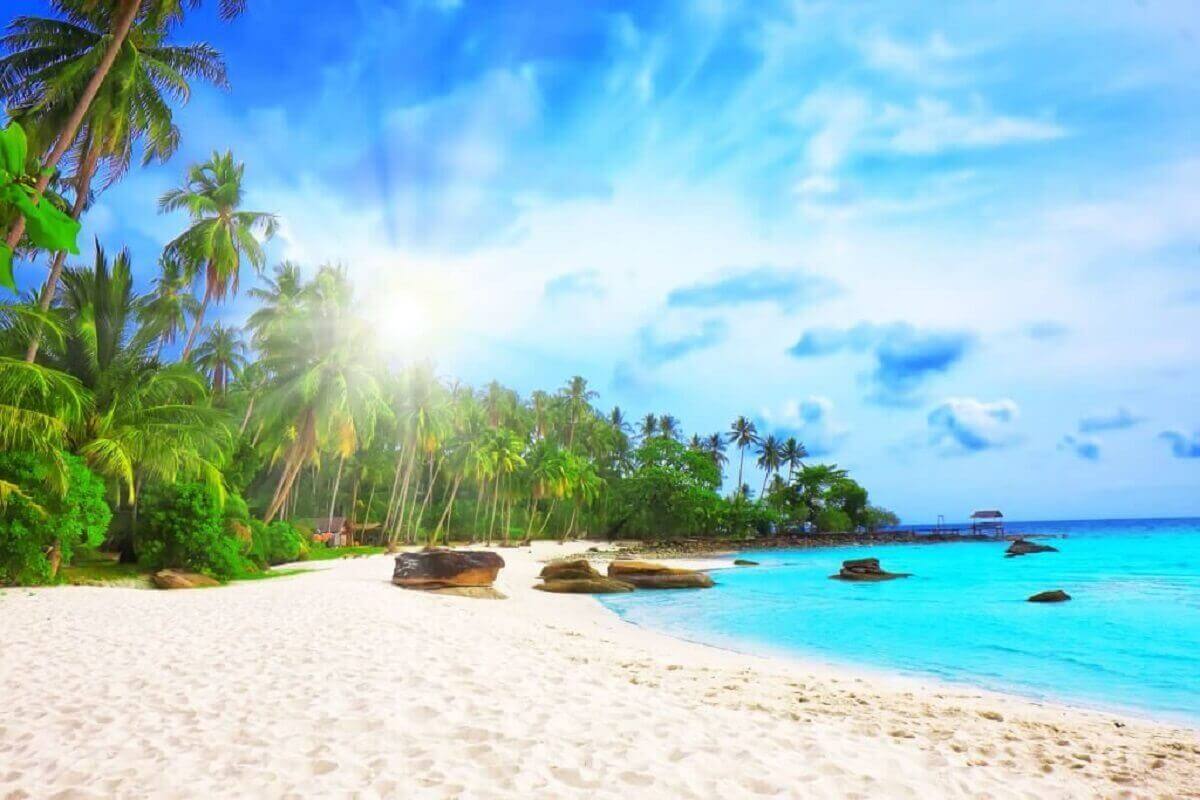 This is Thailand's second largest island, beside Phuket, it is still fairly uncharted territory. Located in the Thailand gulf, it is almost uninhabited and completely blessed by nature. However, there is one hotel that stands out from all the usual features of the hotel. "Soneva Kiri ' adorn the giant outdoor cinema, built in an old quarry, and a massive spa complex, a fleet of ships which is available for scuba diving and excursions.