Restaurant Ultraviolet, is one of the most innovative restaurants in the world. It is hidden in the old district of Shanghai and is a pleasure for all our senses.
This restaurant serves only 10 dinners at a time. It offers the highest quality of Western cuisine in technologically advanced private rooms.
This is the idea of Chef Paul Pirate, who won the Best Chef Award at the 2016 Asian 50 Best Restaurants Awards.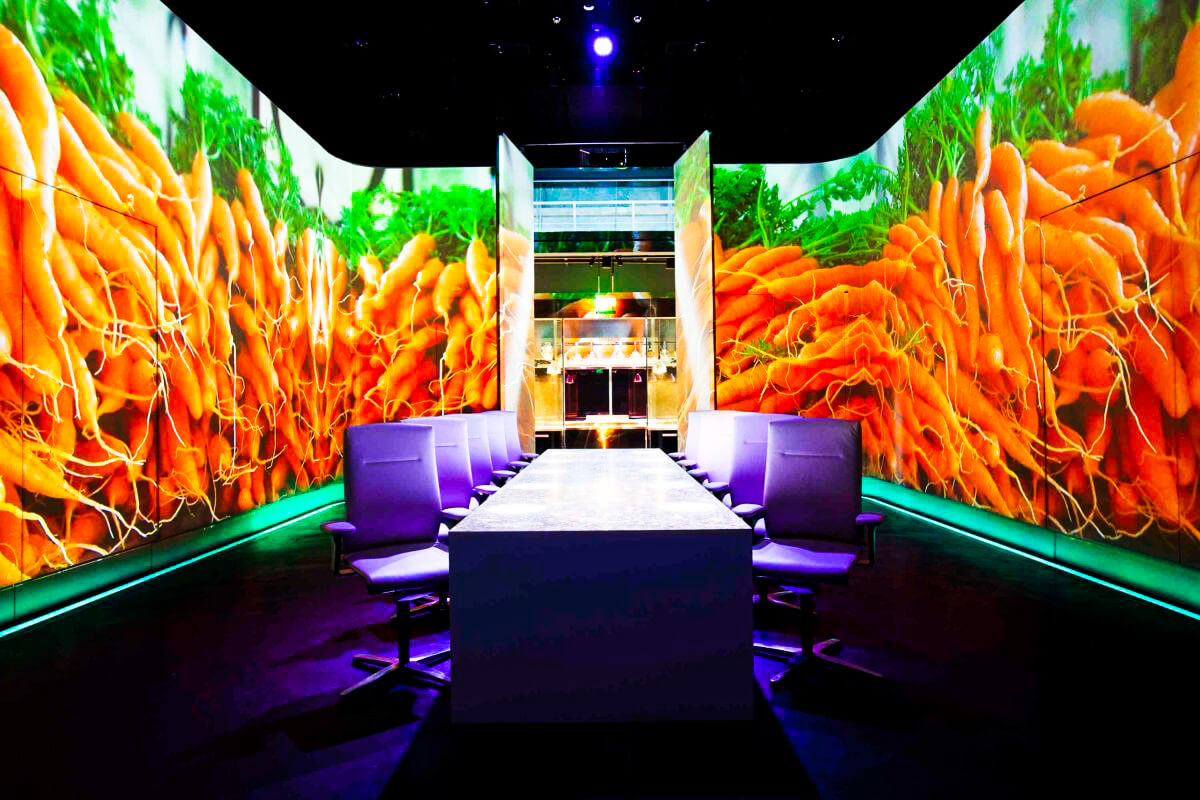 This restaurant can be reached by bus, where an unusual experience already begins.
The main room of the restaurant is filled with video projectors, speakers, various unusual lighting and fragrant air fresheners.
The entrance fee to the restaurant is $1,000.
The menu was carefully selected by chef Piret and his team. The control room houses producers who activate sound, smells, lights and videos that are projected onto the walls of the main hall.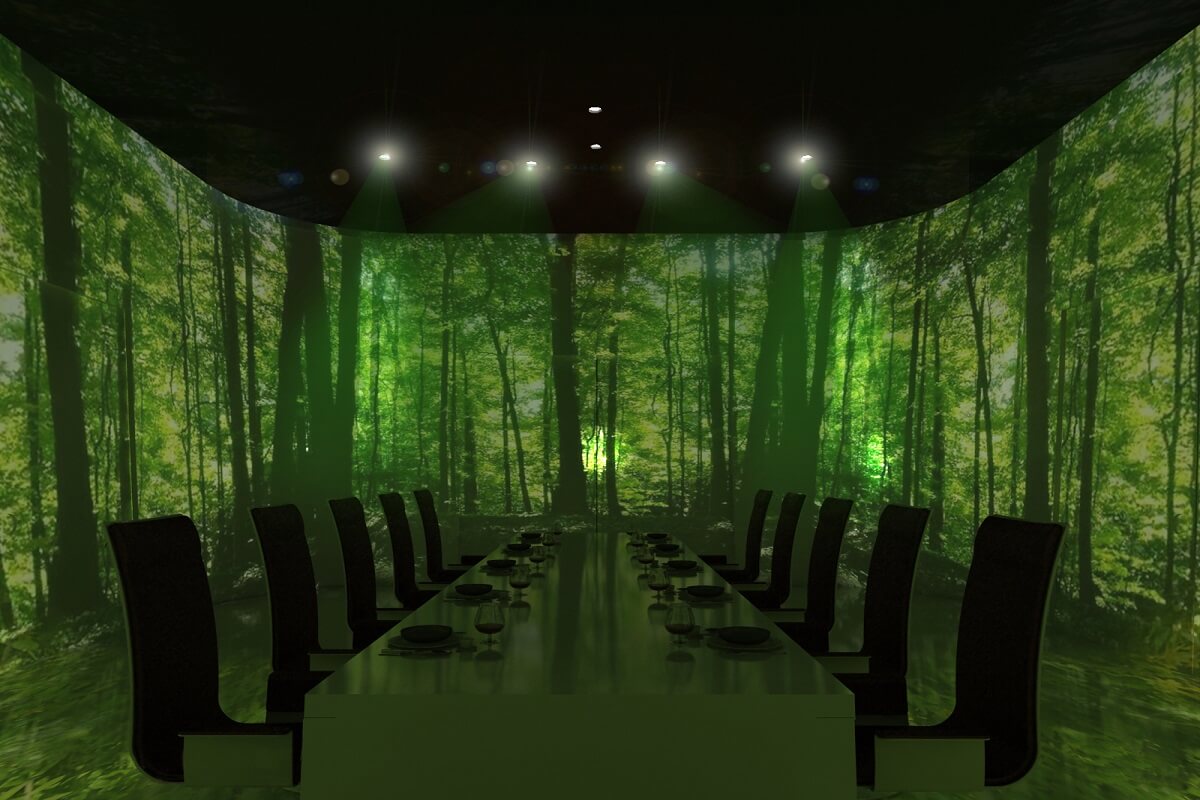 The design of the menu, the meals, dishes and smells in the room awaken all five senses.
Pajret said that the dishes are designed to form a whole with video projections, sound and smells, giving the restaurant a special atmosphere and charm.
The room is transformed several times during the dinner, from the room surrounded by colorful neon graffiti, to the underground chambers and the white corridor covered with the British flag, while in the background the legendary Beatles can be heard.
The famous chef Paul Pyret came to Shanghai in 2005. He was so enthusiastic about the choice of ingredients and spices that he decided to take everyday restaurant dining to a higher level.