10. London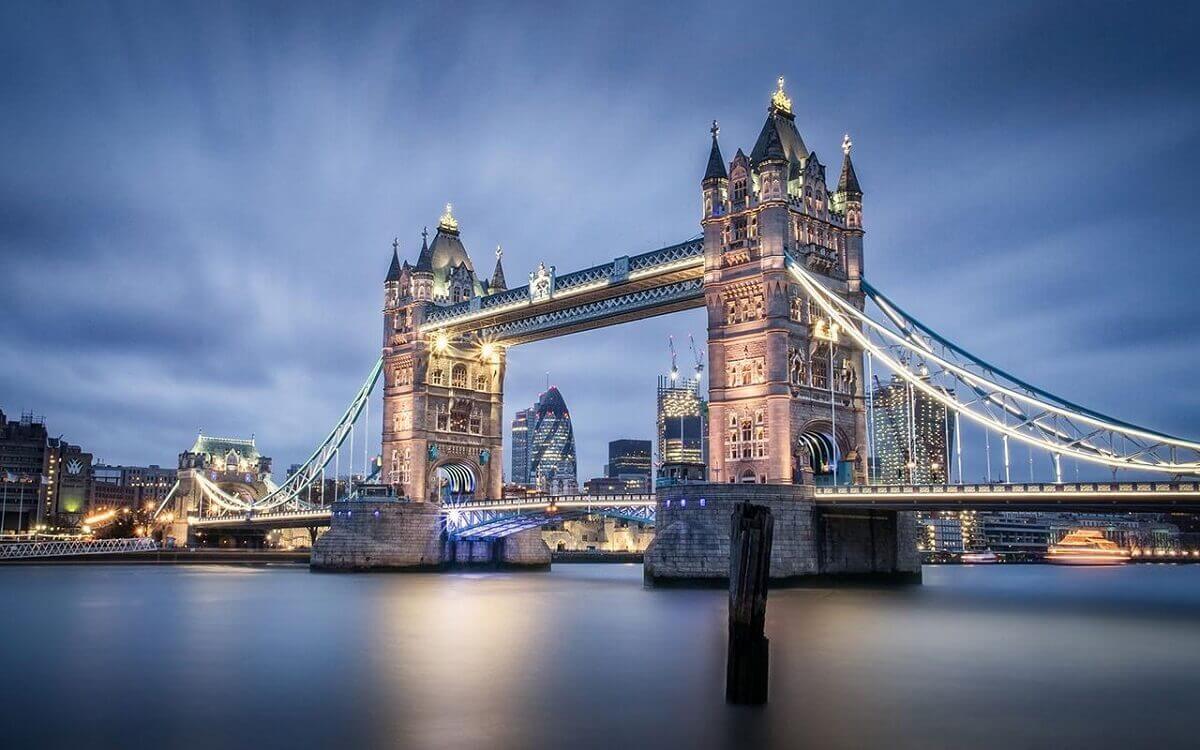 London, a veritable metropolis, is brimming with fascinating characteristics just waiting to be discovered. This dynamic metropolis has something for everyone from the first light of dawn to the late hours of the night. The metropolis is adorned with a profusion of bars, taverns, and cafes that entice with the promise of an exquisite libation at nearly every turn. The possibilities appear to be limitless.
Further exploration of the nocturnal tapestry reveals a plethora of clubs and concert spaces. Despite this seemingly endless selection of options, London remains a must-see location for delighting in comedic brilliance or seeing a stylish and amusing cabaret performance. Whatever your preferences, you can be certain that in London, a home for various tastes, you will come across an affair that will truly resonate with your sensibilities.
However, it should come as no surprise if, while exploring this magnificent city, you come into fellow citizens from your home country. London's magnetic attraction pulls people from all over the world, creating an international tapestry of revelry and companionship. The English, known for their friendliness, make great company for sampling the various concoctions on offer. However, as entertaining as a heated competition can be, one should proceed with caution when indulging in such events with the locals, since their seasoned prowess should not be overlooked.
Embrace London's unrivaled wonders, whether it's the throbbing nightlife or the shared jubilation with fellow travelers. Immerse yourself in the enthralling mix of civilizations, each lending their own special flavor to this great stage. Every corner in this bustling metropolis carries the promise of a fantastic adventure, a chance to make memorable memories in the company of like-minded people. London, a city of never-ending delights, is impatiently awaiting your arrival.
9. Copenhagen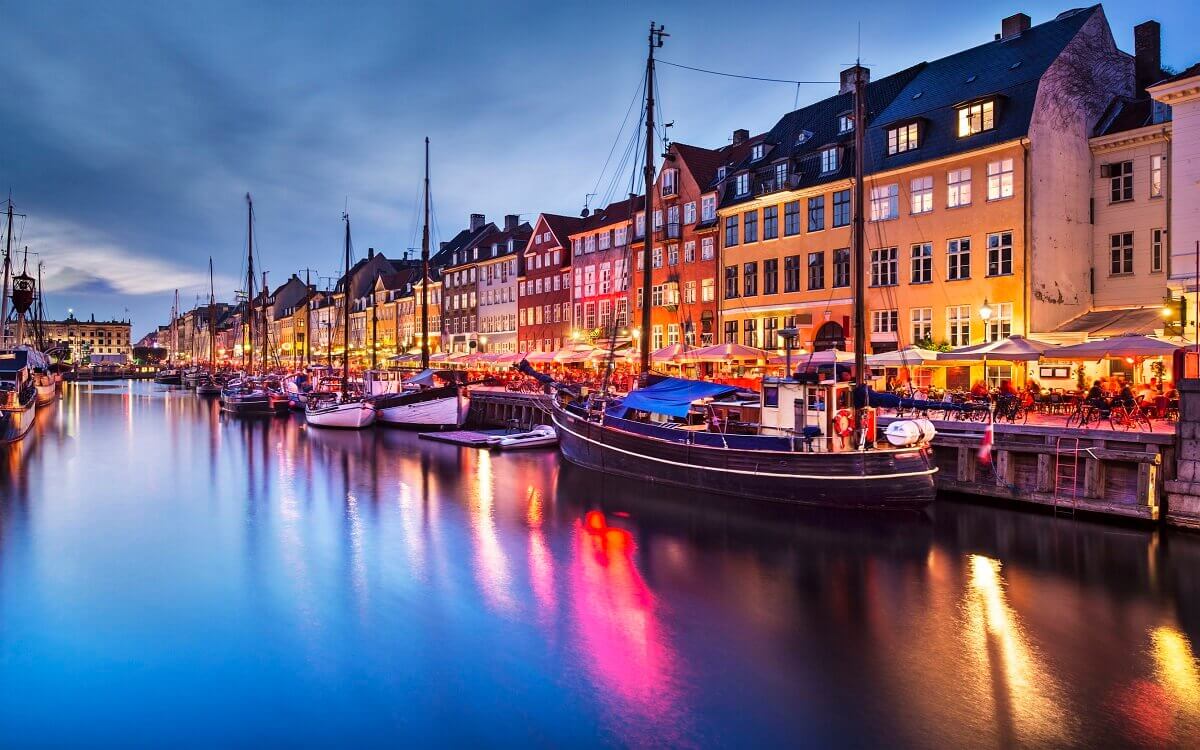 Denmark is renowned for its vibrant nightlife and the enthusiasm of its people for going out and enjoying themselves! One unique aspect of their nocturnal culture is the popularity of "morning bars," establishments that operate from the early hours of 3 am until 10 am. If you dare to venture into one of these establishments, brace yourself for a tantalizing encounter with local potent libations infused with the invigorating essence of menthol. Additionally, be sure to savor the iconic Fisk turf, a delicacy that perfectly complements these drinks. Nonetheless, it is advisable to exercise moderation and not indulge excessively.
What sets Copenhagen apart from other European capitals is the notable premium attached to its clubbing scene. The prices of entry and services in these clubs may be relatively high, but many visitors contend that these costs pale in comparison to the unparalleled experiences this city offers. Copenhagen boasts a thriving nightlife that is complemented by a plethora of captivating museums and art galleries. The city seamlessly combines these diverse elements to create an ambiance that is as alluring as it is culturally enriching.
8. Munich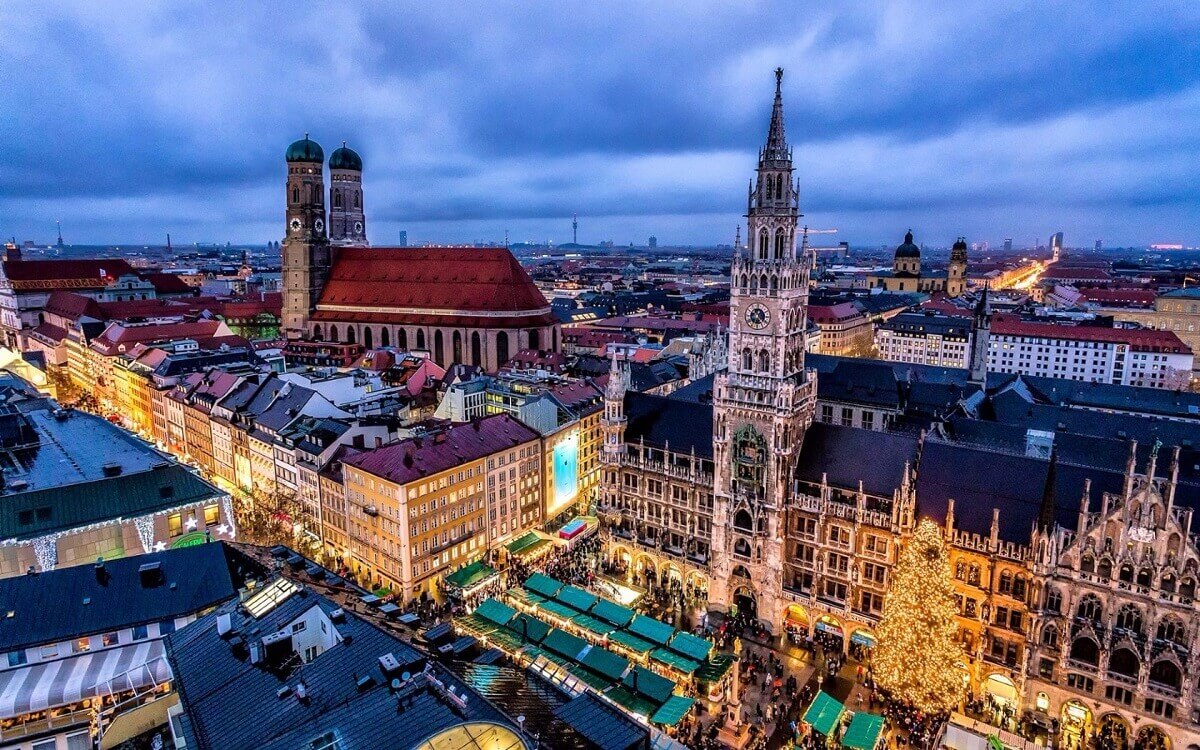 Munich, despite being slightly less international than Berlin, is a captivating destination renowned for its exquisite charm and diverse offerings. This vibrant city, albeit expensive, attracts adventurous souls seeking unique encounters. With its captivating history and culture, Munich stands as a beacon of beauty. The local taverns, boasting an array of unconventional brews, cater to the most discerning beer enthusiasts. In true German fashion, the iconic go-liter mugs of beer and delectable salted pretzels infuse your day with an authentic and pleasurable experience.
For those who do not share an affinity for beer, fear not, for Munich offers a plethora of alternative experiences to enthrall visitors. Embark on a guided city tour, allowing the locals to unveil hidden gems and showcase their profound knowledge, presenting you with an unforgettable adventure that will remain etched in your memory.
In Munich, every moment becomes an opportunity to immerse oneself in the rich tapestry of German culture and indulge in new and exciting encounters.
7. Krakow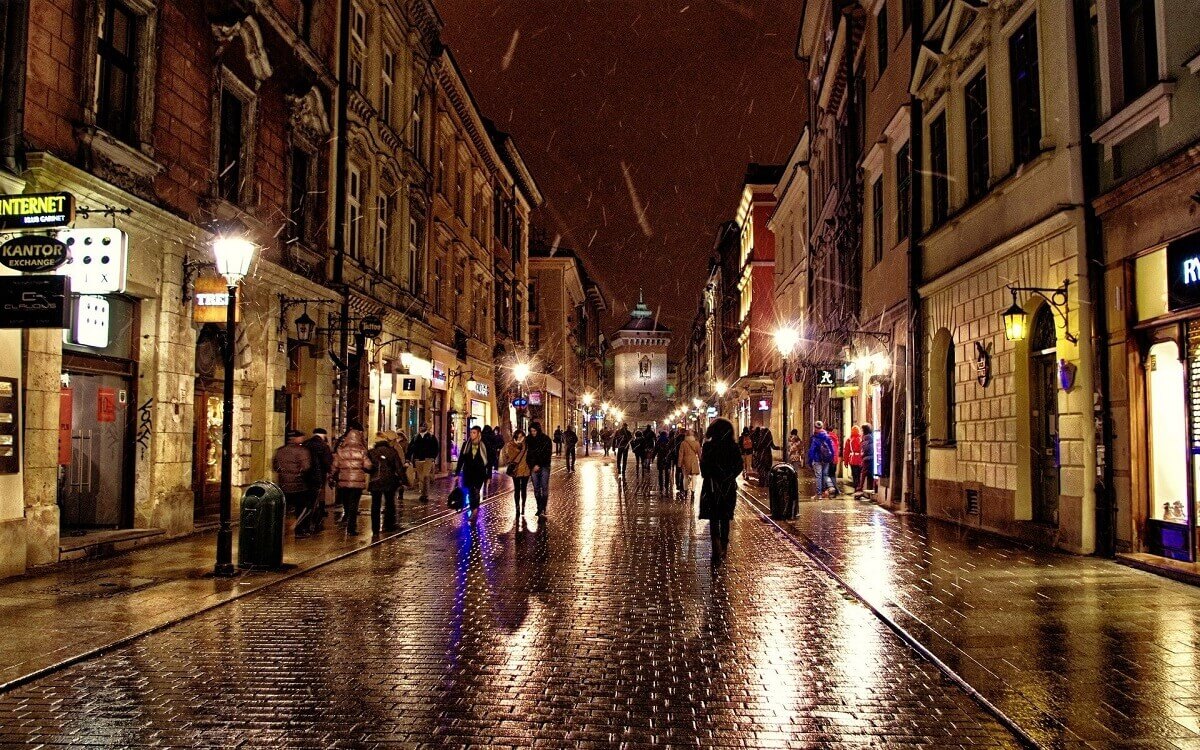 Krakow, a thriving city in southern Poland, is well-known not only for its rich history and architectural splendor, but also for its vibrant evening entertainment scene. When the light goes down, Krakow changes into a hive of activity, with a wealth of alternatives to suit every taste. The city provides something for everyone, from fashionable bars and clubs to cultural shows and live music places.
The varied selection of bars in Krakow is one of the attractions of the city's nightlife. You'll find everything here, from a cozy speakeasy to a rooftop bar with panoramic views to a busy pub with a selection of craft brews. The lively environment and eclectic customers combine to produce a one-of-a-kind experience that keeps people coming back for more. Furthermore, many Krakow pubs provide a broad variety of fine drinks created by professional mixologists, bringing a sense of sophistication to the evening.
Krakow has an outstanding assortment of clubs that cater to varied music interests for individuals who love to dance the night away. The city's clubs vibrate with energy as renowned DJs spin their tracks into the early hours of the morning, from deep house to electronic beats. These clubs provide an immersive experience for partygoers looking for a night of pure fun, with their cutting-edge sound systems and dazzling light shows.
If you're looking for a more cultural experience, Krakow will not disappoint. There are various theaters and performing venues in the city where you may see intriguing plays, ballets, and operas. The sumptuous interiors and world-class performances create a captivating ambiance that transports you to a whole different planet.
Krakow is also a great place for music fans. Numerous live music events and concerts are held in the city, involving both local and worldwide musicians. Whether you like jazz, rock, or classical music, there will always be a performance that speaks to you.
Krakow's nocturnal entertainment industry is a patchwork of varied experiences. The city provides a plethora of possibilities for nocturnal travelers, with its bustling pubs, throbbing clubs, intriguing performances, and musical concerts. So, if you find yourself in this extraordinary Polish city, embrace the after-dark magic and allow Krakow's vivid soul to fascinate you.
6. Prague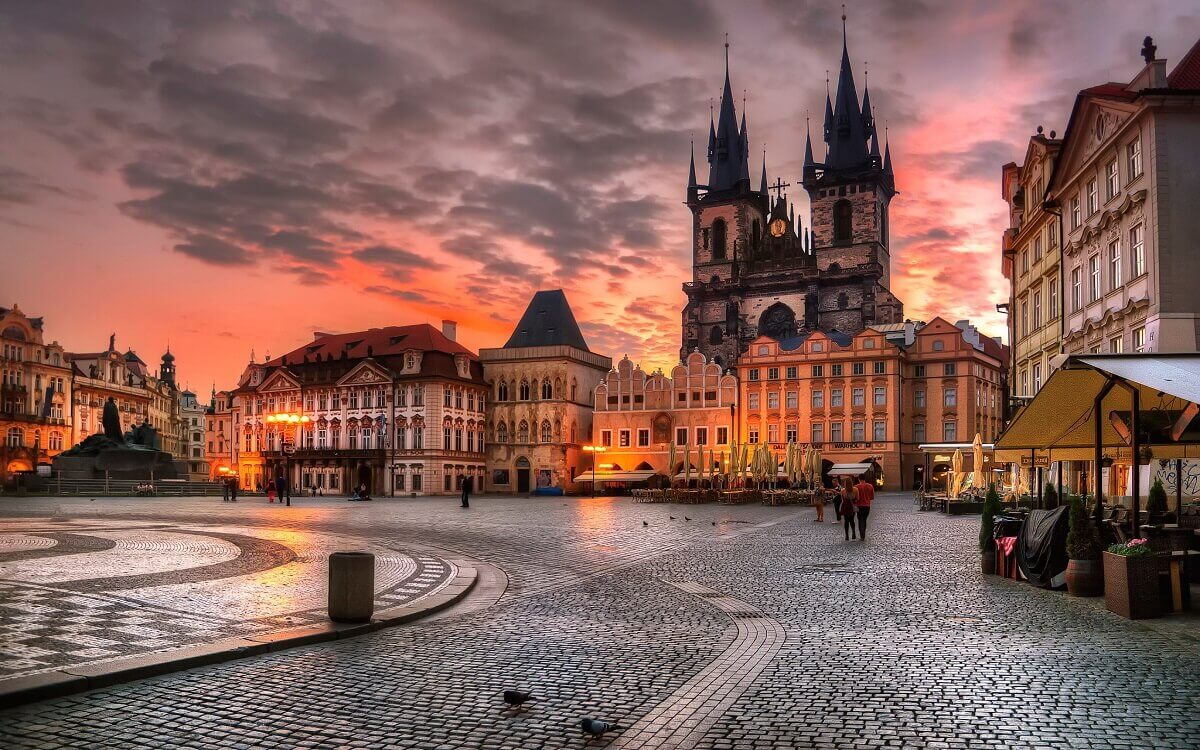 Prague, the Czech Republic's capital city, is known for its thriving nightlife scene. From stylish bars to pulsating clubs, Prague has a wide range of entertainment alternatives to suit a wide range of interests and inclinations. The city enthralls visitors with its bustling atmosphere and a large range of events to enjoy after the sun sets, with a wonderful blend of history and contemporary.
Prague, also known as the "City of a Hundred Spires," has a vibrant nightlife that draws both locals and tourists. The city has a great array of taverns and pubs, each with its own distinct personality. Prague has something to suit every mood, whether you like an exclusive cocktail lounge or a boisterous beer garden. Explore Prague's vibrant streets and discover hidden jewels where you may relax with a distinctive Czech beer or indulge in beautiful cocktails created by experienced mixologists.
For those looking for a more immersive experience, Prague has a thriving nightclub culture that rivals some of Europe's greatest. Modern music venues play a wide range of genres, from techno and house to hip-hop and alternative. As you dance the night away, get lost in the captivating tunes and thrilling environment. Renowned DJs from around the world frequently grace the stages of Prague's clubs, providing music fans with an amazing experience.
Prague, in addition to bars and clubs, provides alternative forms of entertainment. Immerse yourself in the mystical realm of absinthe, a strong green liqueur with Czech roots. Visit one of the absinthe bars to partake in traditional absinthe rituals and learn about the history and folklore of this unique beverage.
Furthermore, theatergoers can enjoy the city's thriving performing arts scene. The city is home to a number of theaters and opera houses, which host a wide range of shows, from classic plays to modern performances. Allow yourself to be enchanted by the wonderful ambiance and the talent of local and international performers.
When it comes to nightlife entertainment, Prague has a wide variety of options that will satisfy even the most demanding visitors. The city truly comes alive after dark, with its unique mix of establishments, rich cultural legacy, and energetic atmosphere.
5. Belgrade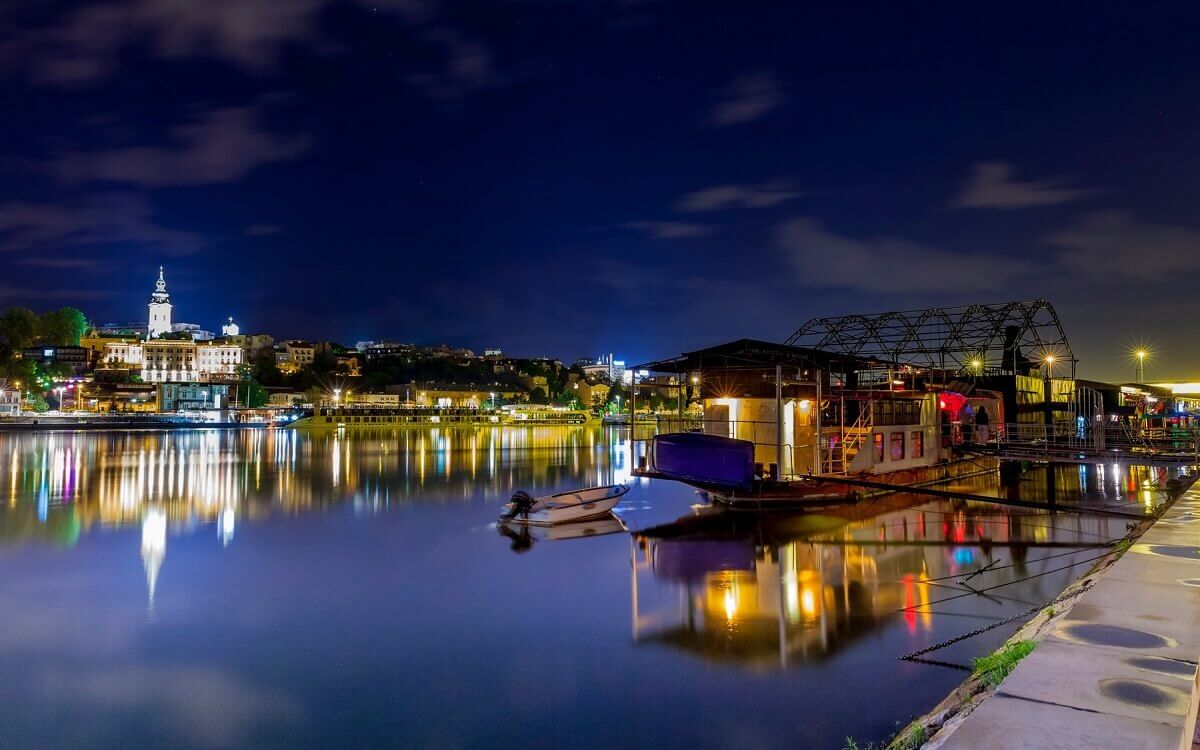 Belgrade, Serbia's dynamic metropolis, has a well-deserved reputation as a bustling centre of evening entertainment. The city provides a broad selection of activities for those looking for an unforgettable night out, with its eclectic mix of modern clubs, underground venues, and traditional taverns.
Belgrade has a flourishing club culture, with places to suit every musical taste. The city pulsates with energy till the early hours of the morning, from mainstream electronic beats to obscure genres like techno and house. Drugstore and Tube are well-known for their cutting-edge sound systems and inventive DJ sets, which draw both local and international partygoers.
Belgrade has a wealth of alternative venues for anyone wishing to explore the underground culture. Barutana, a former gunpowder magazine that has been converted into an open-air club, presents a variety of underground electronic music events. Its industrial ambience and exposed brick walls provide an edgy atmosphere that attracts a wide range of people.
If you prefer a more relaxed evening, Belgrade has a long legacy of tavern culture. These intimate, rustic venues known as kafanas are ideal for listening to live folk music, socializing with locals, and enjoying traditional Serbian cuisine.
Exploring the city's floating river clubs is a must if you want to completely immerse yourself in Belgrade's nightlife. These floating venues, which are moored along the banks of the Sava and Danube rivers, provide a unique environment for parties and live music performances. Freestyler and Lasta are two of the city's most popular river clubs, where you may dance under the stars while seeing the metropolitan skyline.
Belgrade has an exciting nightlife scene that caters to all interests and inclinations. This city offers it everything, whether you like cutting-edge electronic music, intimate live performances, or the boisterous ambiance of river clubs.
4. Budapest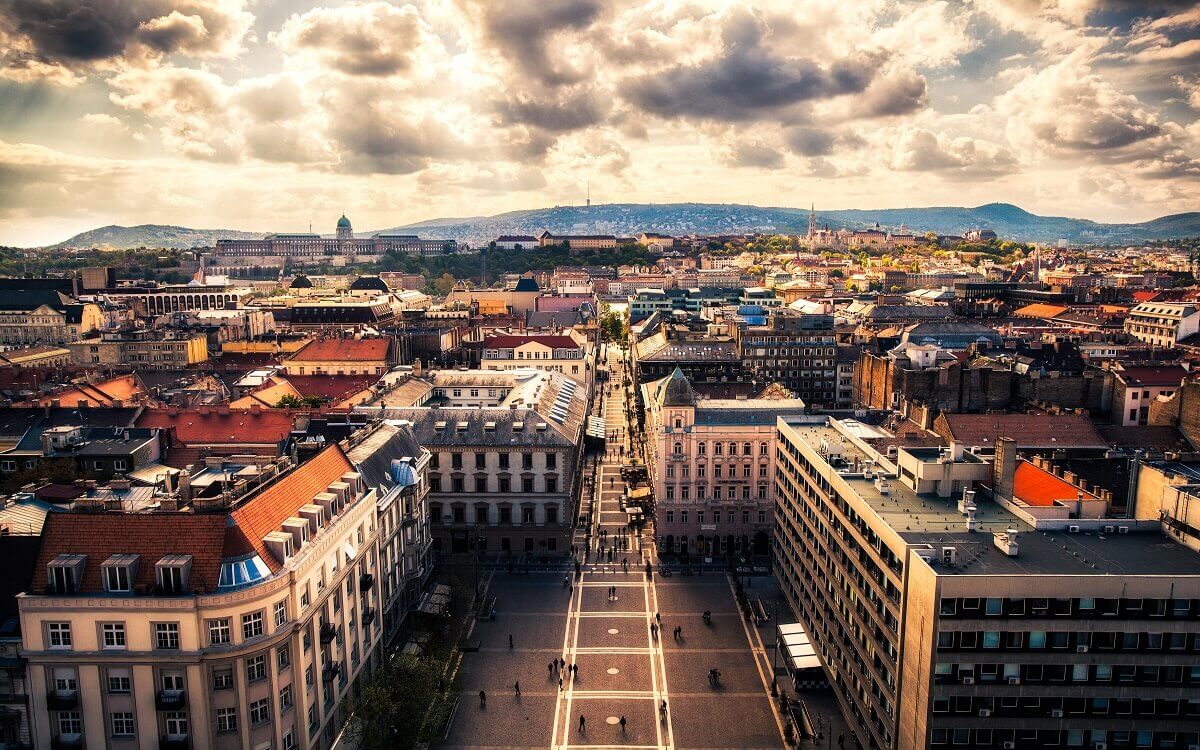 Budapest stands out as a wonderful location with a wealth of entertainment alternatives for night owls when it comes to bustling and engaging nightlife. This enchanting city, dubbed as the "Paris of the East," entices travelers with its stunning architecture, rich history, and bustling nightlife scene.
As the sun sets and darkness falls, Budapest changes into a playground for people looking for extraordinary experiences. The city provides to a wide spectrum of interests and inclinations, from fashionable bars and lounges to high-energy nightclubs. The nightlife in Budapest definitely has something for everyone.
The well-known Budapest Ruin Bars are a must-see. These one-of-a-kind establishments are housed in derelict buildings that have been transformed into vibrant and varied social hotspots. Ruin Bars provide an exceptional experience that perfectly captures the city's bohemian atmosphere, with a mix of artistic expression, live music, and unusual décor.
For those looking for a more refined atmosphere, Budapest has a variety of beautiful rooftop bars where you can drink artisanal cocktails while taking in spectacular panoramic views of the city. These premium locations provide an enticing blend of elegance and charm, making them ideal for a night of refined pleasure.
In addition, if you enjoy live music, Budapest will not disappoint. The city has a plethora of music halls and jazz clubs where brilliant local and international artists take the stage and captivate listeners with their mesmerizing performances. Whether you love classical music or modern jazz, you'll find a venue that suits your tastes.
As the night progresses, the city's dynamic rhythm intensifies, attracting partygoers to its thrilling nightclubs. These clubs are the pulsating core of Budapest's nightlife, with cutting-edge sound systems, top-tier DJs, and an upbeat ambiance. Dance the night away to throbbing beats, surrounded by a boisterous audience.
3. Barcelona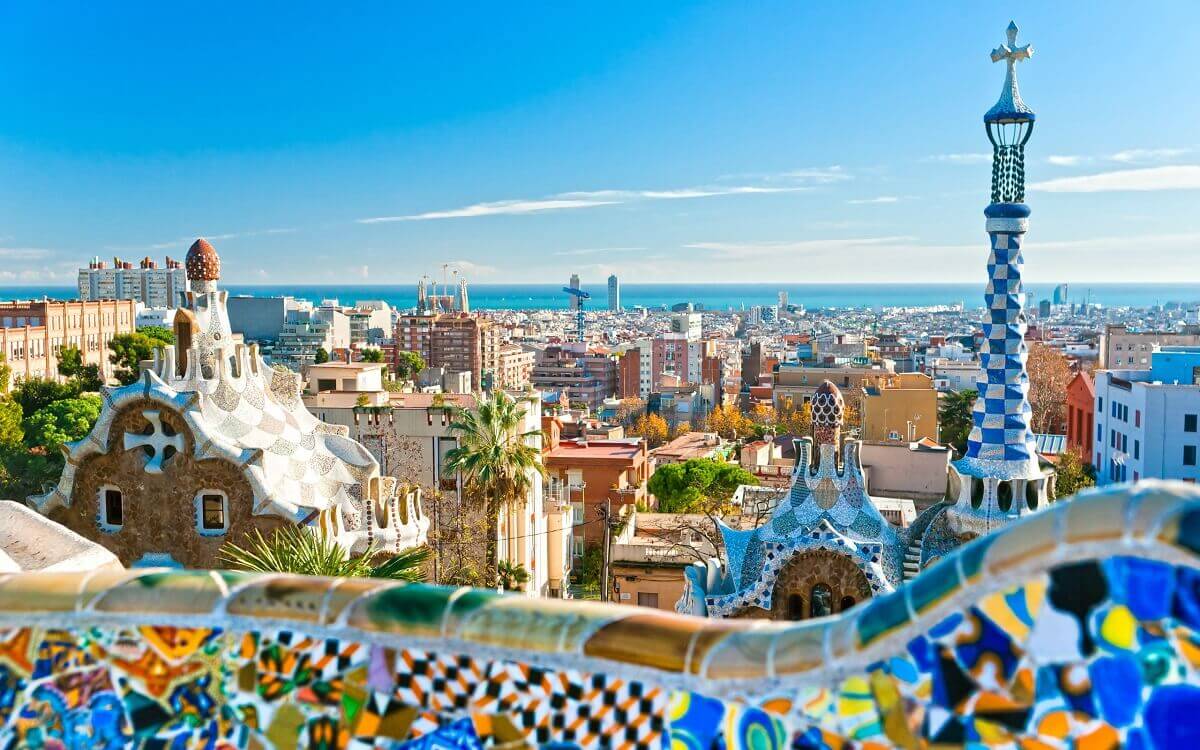 When it comes to Barcelona, the dynamic city of Catalonia, the electrifying nightlife entertainment scene cannot be overlooked. This city has it all, from throbbing nightclubs to elegant martini bars, to satisfy even the most discerning reveler.
Visit one of Barcelona's famed nightclubs to immerse yourself in the city's vibrant rhythms. Enter the world of Opium, an extravagant venue where throbbing sounds and sophisticated décor effortlessly mix. If you're looking for a more intimate setting, go to Apolo, a well-known establishment that organizes live music concerts and DJ sets that cater to a wide range of musical inclinations.
Explore the alluring appeal of Barcelona's cocktail bars for a more laid-back experience. Begin your evening at Paradiso, a secret gem where mixologists create avant-garde cocktails in a speakeasy setting. Another must-see place for cocktail connoisseurs is the Dry Martini bar, with its timeless elegance and extensive range of spirits.
Immerse yourself in the world of flamenco and experience the passionate and rhythmic performances that define Spanish culture. The Tablao de Carmen in Poble Espanyol delivers real flamenco presentations in an intimate environment, where the sophisticated footwork and soul-stirring tunes will take you to the heart of Andalusia.
Make your way to the awe-inspiring rooftop bars that offer spectacular panoramic views of the city to boost your evening experience. Head to the Eclipse bar on the 26th level of the W Hotel to sip on inventive cocktails while admiring the breathtaking view of the Mediterranean Sea and Barcelona's skyline.
Explore the popular district of El Raval, which combines avant-garde art and bohemian nightlife. Explore the subterranean ambiance of Sidecar Factory Club, a sanctuary for independent music fans, or Sala Apolo's unique blend of live music and art.
Barcelona is a living example of the art of nightlife entertainment. The city delivers an exceptional experience for anyone looking to immerse themselves in the frenetic rhythm of the night, with its broad choice of nightclubs, martini bars, flamenco shows, and rooftop places. Whether you're a partygoer, music fan, or culture buff, Barcelona's nightlife scene will leave you wanting more.
2. Berlin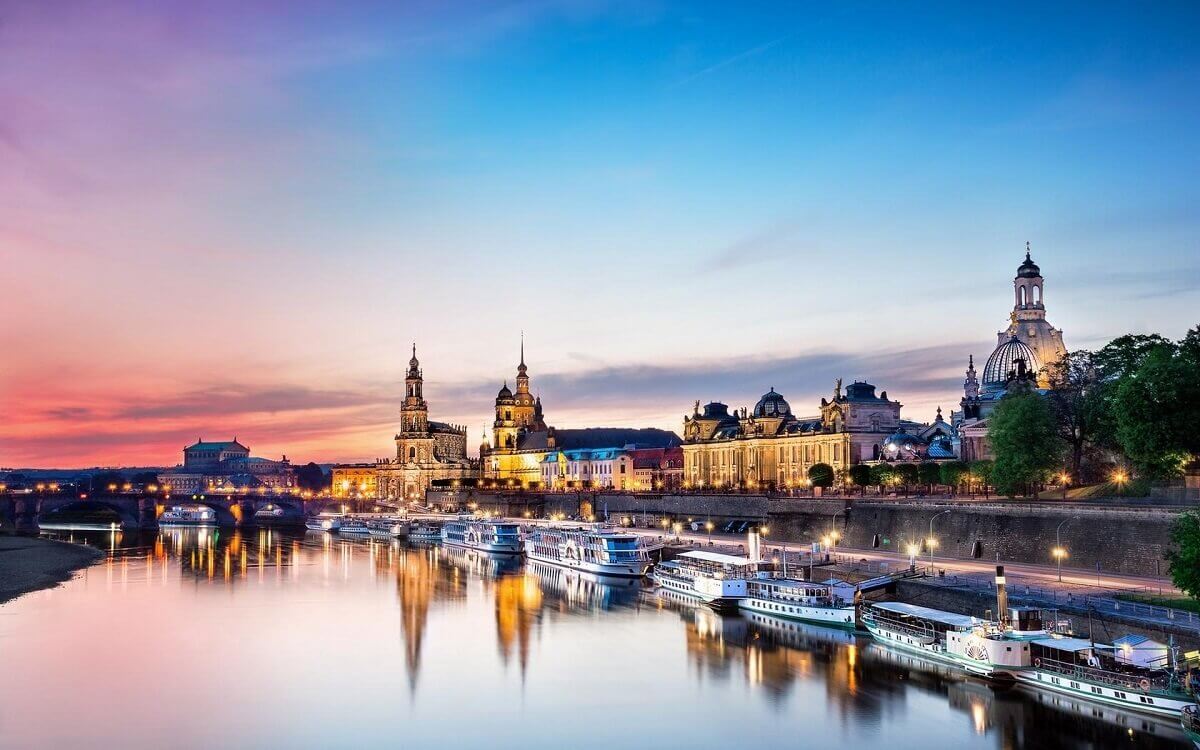 Berlin, Germany's bustling capital, is known for its pulsating nightlife scene, which caters to a wide range of tastes and inclinations. From trendy clubs to unique bars and immersive experiences, the city provides an abundance of entertainment alternatives that will captivate tourists.
Nobody is unable to talk about Berlin without mentioning its famed club culture. The city is home to some of the world's most famous and sought-after nightclubs. The throbbing beats, avant-garde music, and one-of-a-kind ambiances of clubs such as Berghain, Watergate, and Tresor combine to create an unforgettable clubbing experience. Dance the night away to techno music and enjoy the crowd's excitement.
Aside from clubs, Berlin has a plethora of different entertainment possibilities. Immerse yourself in the realm of immersive theater at places such as "Chamaeleon Theater" and "Bar Jeder Vernunft," where compelling performances blur the barriers between reality and fiction. The city is also well-known for its underground comedy scene, with intimate clubs such as "Comedy Café Berlin" featuring exceptional stand-up comedians that push the boundaries of humour.
For those looking for a more refined evening, Berlin has a thriving cocktail bar culture. At upmarket restaurants such as "The Curtain Club" or "Rum Trader," professional mixologists create novel and tantalizing concoctions. Indulge in the city's cocktail culture and experience the craftsmanship of each sip.
Aside from a varied choice of entertainment, Berlin offers a number of festivals and events throughout the year. There is always something going on in the city, from the world-renowned Berlinale film festival to the colorful Carnival of Cultures. Immerse yourself in the crowd's throbbing energy, drink up the creative atmosphere, and delight in the varied cultural offers.
Whether you enjoy music, theater, or simply want to have a great night out, Berlin has something for everyone. Discover why the city has acquired its reputation as one of the most exciting destinations in the world by exploring the city's bustling nightlife entertainment scene.
1. Amsterdam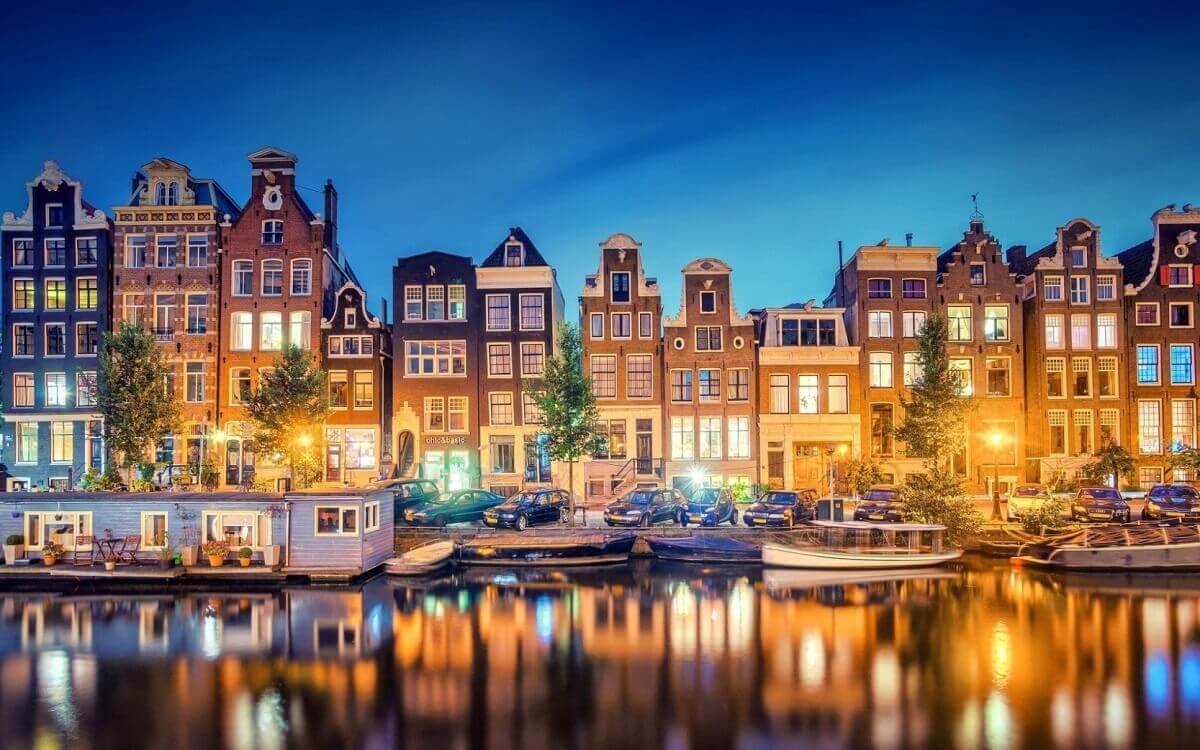 Amsterdam, the dynamic Dutch metropolis, is known for its rich cultural legacy and attractive canals. Aside from its lovely architecture and historical buildings, the city comes to life at night with a plethora of entertainment alternatives. Amsterdam has a diversified and lively nightlife environment that appeals to a wide range of tastes and inclinations, from crowded clubs to intimate jazz pubs.
The Red Light District is one of the city's most famous nightlife locations, recognized for its distinct blend of risqué attractions and energetic ambiance. Visitors can visit a variety of adult-oriented venues, such as gentlemen's clubs and sensual theaters, which add a seductive allure to the city's after-dark attractions.
For those looking for a more refined experience, Amsterdam has a strong jazz and blues scene. The Bimhuis is a well-known venue that hosts world-class jazz performances in a modern environment. Its acoustics and intimate atmosphere make for a wonderful experience for music lovers. With its vintage décor and live music, the Cotton Club also offers a combination of jazz and blues, taking visitors back to the golden age of swing.
If electronic music is your thing, Amsterdam has some of the world's most famous nightclubs. Since its inception in 1968, the famed Paradiso has hosted several renowned DJs and bands, making it a must-see for music fans. De School, another renowned club, is noted for its underground ambiance and diversified lineups, which include both local and international bands.
Aside from the usual club scene, Amsterdam provides a variety of other sorts of nightlife entertainment. With its funny improv acts, the Boom Chicago comedy club delivers a night of hilarity, while the A'DAM Tower gives panoramic views of the city from its rooftop observation deck, which is accompanied by a fashionable cocktail bar.
The nightlife scene in Amsterdam caters to all preferences, from those looking for an edgier experience to those looking for a polished evening of music and culture. The city provides an amazing night out for locals and tourists alike with its plethora of clubs, jazz bars, and unusual locations.