40 kilometers north of the city of Kata, in southeastern Turkey, lies the 2,134 meter high mountain Nemrut, which is known for the archaeological remains of a large number of sculptures. On the top of the mountain are the remains of the royal tomb of Antiochus I. Komagensky from the 1st century BC as well as massive sculptures of gods, kings and other human beings. This holy place was declared an intangible world cultural heritage by UNESCO.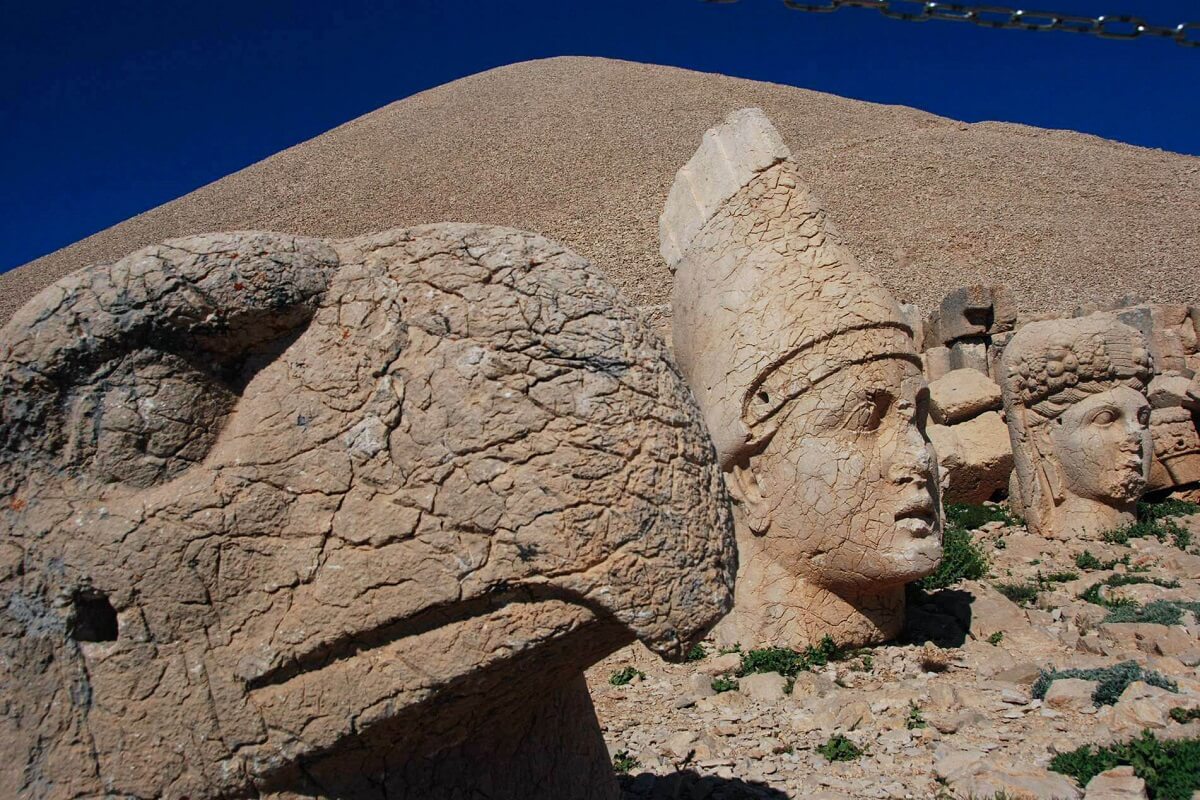 King Antiochus ruled the kingdom of Komagena. It is the territory of today's Adiyaman province. He died in 34 B.C. and was buried under huge stone hills on the top of the mountain because he wanted to be buried in a high and isolated holy place. Therefore he built a pantheon for himself, and all which is left today are huge sculptures that once decorated the terrace of the pantheon.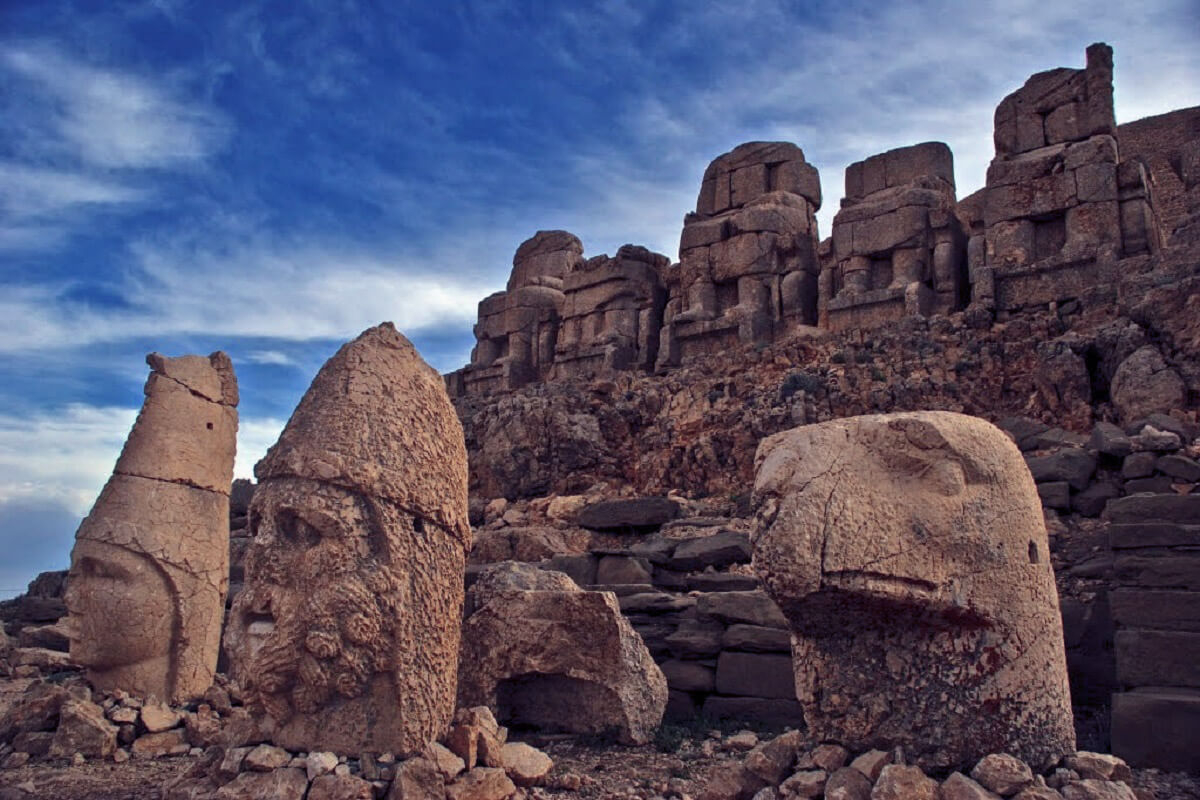 This pantheon is interesting mainly because of the mixture of cultural and religious icons: Persians, Zoroastrians, Greeks. But his remains remained on the mountain and attracted people from all over the world to visit them.
The huge sculptures are approximately nine meters high. They represent him, but also various Greek, Persian and Armenian gods, such as Hercules, Zeus, Apollo…