Plovdiv
Plovdiv is Bulgaria's second biggest city, with a population of 341,567 in 2015 and a metropolitan area population of 544,628. It is an economic, transportation, cultural, and educational centre of essential importance.
Since the sixth millennium BC, Plovdiv has been inhabited. By the fourth millennium BC, there was already a Neolithic hamlet there. In the 12th century BC, the village developed into a genuine town populated by Thracians, making it one of the world's earliest settlements. Plovdiv was once known as Philippopolis (Greek: o; Turkish: Filibe; "Philip's Town") during the bulk of its recorded history. Thracians constructed the city, which was afterwards assaulted by Persians, Greeks, Celts, Romans, Goths, Huns, Bulgarians, Slav-Vikings, Crusaders, and Turks. On January 4, 1878, the Russian army liberated Plovdiv from Ottoman rule. It remained inside Bulgarian territory until July of that year, when it was recognized as the capital of the autonomous Ottoman region of Eastern Rumelia. In 1885, Bulgaria annexed Plovdiv and Eastern Rumelia.
Plovdiv is situated on the Maritsa River's two banks in a fertile region of south-central Bulgaria. The city sprang up on top of seven syenite hills, the tallest of which is 250 meters (820 feet). Due to these hills, Plovdiv is known in Bulgaria as "The City of the Seven Hills."
The International Fair Plovdiv, the international theatre festival "A stage at a crossroads," and the television festival "The Golden Chest" are all cultural events in Plovdiv. Numerous relics of antiquity have been preserved, including the ancient Roman theatre in Plovdiv, the Roman odeon, the Roman aqueduct, the Roman Stadium, and the archaeological complex Eirene.
The first American educational institution outside the United States was founded in Plovdiv in 1860 and then transferred to Sofia, where it is currently known as the American College of Sofia.
On September 5, 2014, Plovdiv was named Bulgaria's 2019 European Capital of Culture. This was made possible by the Municipal Foundation "Plovdiv 2019," a non-governmental organization established in 2011 by the Plovdiv City Council. The primary objective was to design and polish Plovdiv's bid book for the 2019 European Capital of Culture. A board of directors consists of nine members and an executive director governs the company. Additionally, the foundation has a Public Council directed by the mayor and a Control Board that governs the organization's operations. The major objective of the foundation is to develop and implement a bid book strategy.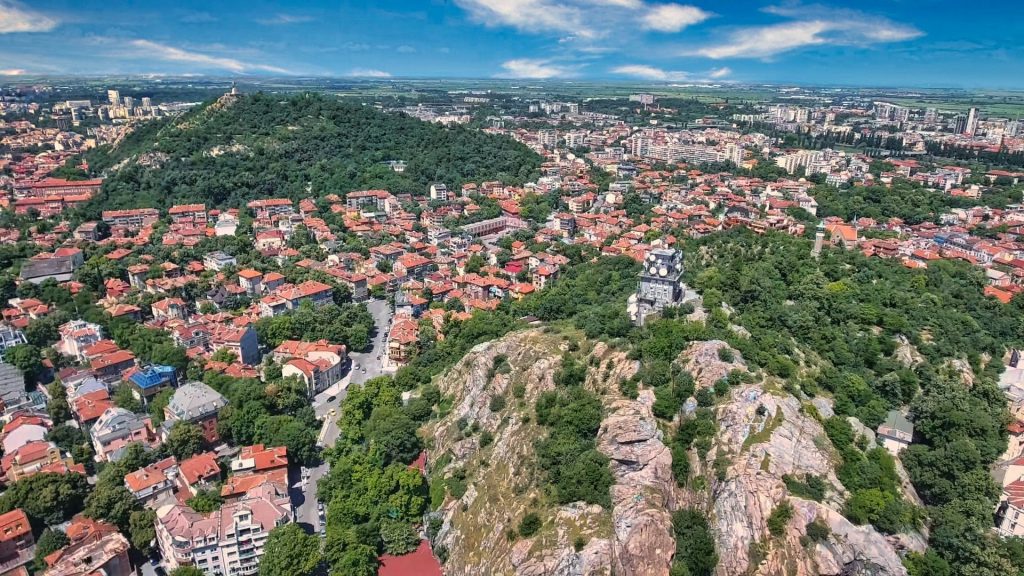 POPULATION :
• City 341,567
• Urban 544,628
FOUNDED : 
 6000 BC
TIME ZONE :
• Time zone EET (UTC+2)
• Summer (DST) EEST (UTC+3)
LANGUAGE :
 Bulgarian 84.5%, Turkish 9.6%, Roma 4.1%, other and unspecified 1.8%
RELIGION :
 Bulgarian Orthodox 82.6%, Muslim 12.2%, other Christian 1.2%, other 4%
AREA :
  101.98 km2 (39.37 sq mi)
ELEVATION :
 164 m (538 ft)
COORDINATES :
 42°9′N 24°45′E
SEX RATIO :
• Male: 48,60%
• Female: 51,40%
ETHNIC :
Bulgarian 76.9%, Turk 8%, Roma 4.4%, other 0.7% (including Macedonian, Armenian, Tatar, Circassian), other (unknown) 10%
AREA CODE :
 032
POSTAL CODE :
 4000
DIALING CODE :
  (+359) 032
Climate of Plovdiv
Plovdiv's climate is humid subtropical, influenced by moist continental air. There are four distinct seasons, each with its own set of temperature extremes.
Summer (mid May to late September) is hot, dry, and sunny, with July and August averaging a high temperature of 31 °C (88 °F). Plovdiv sometimes has very hot days, which are not uncommon in the country's interior. Evenings in the summer are nice.
Autumn officially starts in late September, and the days are often long and pleasant. By September, the nights had cooled significantly. The first frost occurs on average in November.
Winters are often very cold and snowy. The average number of snow-covered days in Plovdiv is 33. The ordinary snow cover is between 2 and 4 cm (1 and 2 in), and the maximum depth is usually between 6 and 13 cm (2 and 5 in), however it may reach 70 cm (28 in) or more during exceptional seasons. January's average temperature is 0.4 °C (31 °F).
Spring begins in March, however it is a chillier season than autumn. Frost season often lasts until March or April. The days are mild and moderately warm in mid-spring.
The average relative humidity is 73 percent, with the maximum being 86 percent in December and the lowest being 62 percent in August. Precipitation totals 540 mm (21.26 in) and is very equally distributed throughout the year. May and June, with an average precipitation of 66.2 millimetres (2.61 in), and August, with an average precipitation of 31 millimetres (2.61 in), are the wettest months of the year (1.22 in).
The city is dominated by gentle breezes (0 to 5 m/s), with winds of up to 1 m/s accounting for 95 percent of all winds throughout the year. Throughout the winter months, mists are prevalent, especially along the Maritsa's banks. On average, there are 33 days of mist every year.
Geography of Plovdiv
Plovdiv is situated southeast of Bulgaria's capital Sofia, on the Maritsa River. The city is situated in the southern half of the Plain of Plovdiv, an alluvial plain that is part of the Upper Thracian Plain. To the northwest, the Sredna Gora mountains rise, to the east, the Chirpan Mountains rise, and to the south, the Rhodope mountains ring the plain. The city began south of Maritsa and had just recently expanded over the river. Plovdiv has an area of around 101 km2 (39 sq mi), or less than 0.1 percent of Bulgaria's total land area. Plovdiv has the nation's highest population density, with 3,769 inhabitants per square kilometer.
Within the city borders, there are six syenite hills. At the turn of the twentieth century, there were seven of them, but one (Markovo tepe) was destroyed. Three of them are referred to as the Three Hills, while the other three are referred to as the Hill of Youth, the Hill of the Liberators, and the Hill of Danov.
Demographics of Plovdiv
Plovdiv's population by permanent address was 380,682 in 2007, placing it second in the country. According to the National Institute of Statistics (NSI), the real population of Plovdiv is 346,790. According to the 2012 census, 339,077 people reside inside the city borders and 403,153 people live within Plovdiv's municipal triangle, which includes Maritsa and Rodopi municipalities.
Plovdiv was the second biggest city in 1880, after Ruse, which had 26,163 residents, and ahead of the capital Sofia, which had 20,501 citizens. Plovdiv was the country's biggest city for many years in the 1887 census, with 33,032 residents, compared to Sofia's 30,428. Plovdiv was the second biggest city in 1946, with 126,563 residents, behind only the capital's 487,000.
Plovdiv is the second or third biggest cosmopolitan city inhabited by Bulgarians, behind Sofia and maybe Varna, in terms of ethnic composition. Bulgarians totaled 302,858 people in 2001, out of a total population of 338,224. (90 % ). Stolipinovo in Plovdiv is the Balkans' biggest Roma quarter, with a population of roughly 20,000; further Roma ghettos include Hadji Hassan Mahala and Sheker Mahala. Thus, the census figure represents a deflation of the Roma population, and they are most likely the second biggest group after the Bulgarians, owing largely to the fact that the Muslim Roma in Plovdiv claim Turkish ethnicity and speak Turkish during the census ("Xoraxane Roma"). Further information is available in the article Roma in Plovdiv. As is the case across the country, Roma people face persecution and segregation (See the Bulgaria section of the article Antiziganism).
Following the Balkan Wars and World War I, the city became a haven for thousands of refugees from former Bulgarian areas in Macedonia, Western and Eastern Thrace. Numerous historical neighbourhoods continue to be referred to as Belomorski or Vardarski. The majority of Jews, as well as the majority of Turks and Greeks, fled the city upon Israel's establishment in 1948. Prior to the population exchange, Plovdiv had a population of 33,442, of which 16,752 were Bulgarians (50 percent), 7,144 were Turks (21%), 5,497 were Greeks (16 percent), 2,168 were Jews (6 percent), 1,061 were Armenians (3 percent), 151 were Italians, 112 were Germans, 112 were Romani, 80 were French, 61 were Russians, and 304 were people of other nationalities. 
The overwhelming majority of residents are Christians, mostly Eastern Orthodox, Catholics, Eastern Catholics, and Protestant tendencies (Adventists, Baptists and others). Additionally, there are several Muslims and Jews. There are several churches, two mosques, and one synagogue in Plovdiv.
Lifestyle & Traditions In Plovdiv
Numerous events are held in Plovdiv. For instance, every March, this venue hosts the Specialized Exhibition of Flowers, Ornamental Plants, Garden Equipment, and Supplies. Everyone who is interested in gardening, floristry, or just in lovely flowers should pay the show a visit. The International Exhibition on Municipal Services, Urban Development, and Public Works, a more specialized event, occurs concurrently with the floral show. During this event, city and rural settlement administrations give tourists with a chance to learn about upcoming tourism projects.
There is a forestry, game, and fish farming trade show for anyone interested in expanding their knowledge of hunting and fishing. Naturally, a portion of the exhibition activities will focus on leisure in Bulgaria. However, here are also conducted displays of innovations in hunting equipment and a fair of hunting guns and technology. If you're more into beauty innovations, the International Exhibition of Hairdressing, Beauty, Make-Up, Perfumery, and Fashion is worth a visit. Are you an animal lover or do you own a dog? Then you should pay a visit to C.A.C. & C.A.C.I.B, which include animals of indigenous breeds. They are assessed based on their physical traits and their ability to perform a variety of activities.
International Field Days Bulgari is well worth seeing for people who have come to the city for agricultural activity. It is held in early May at the local Agricultural University. Current and prospective students should pay a visit. International Scientific Conferences give education of European caliber. The conference is fully dedicated to the issues confronting contemporary higher education in Europe. It is held at the Technical University of Sofia in the end of May. This university also hosts the Techsys Conference. This is a gathering that everyone interested in current technology should attend.
Doctors' conferences, economics, engineering, and management meetings, the world fair of the water sector, and hundreds of other business events are also conducted in the city. These events typically draw businesspeople from around Europe, as well as casual visitors and residents interested in the designated topic. In Plovdiv, you may visit the exhibition of mechanical engineering novelties, the Congress of system engineers, the Conference of farmers, or the display of national economic successes. The great majority of these activities take place on the campuses of nearby institutions.
You may get familiar with Plovdiv's contemporary art via the "Chitalist" initiative. It is presented via contemporary performances, exhibits, and concerts. The youngster will be able to learn a great deal about theatrical terminology and their origins via the Klimkamp media project for child development. Additionally, the city hosts a children's play every June. Each week, the regional development fund "Roma" hosts free photography master lessons.
You may learn about Paneurhythmy, a traditional method of combining art and physical exercise that is based on both current scientific advances and old holiday traditions. You may see both adult and youngster performances. If you are interested, you may enroll in a Paneurhythmy training course throughout the year. You may attend events organized by the initiative "Bread in the Rhodope region's ceremonial traditions" to have a better understanding of local customs. It takes held once a month at Kiselchovo village. In local schools, interesting seminars by Plovdiv artists are offered. Anyone is welcome to visit here.
Children above the age of 16 are welcome to attend the Stolipinovo Mobile School. In March, this location hosts a variety of educational activities for youngsters. In February and March, the city hosts choir concerts. Eureka's touring display is very fascinating. It takes place at a local history museum and details the discovery of the most renowned mechanics of today. The event "Film Factory – Time Travel" will include historical documentaries. Throughout the year, performances by performers from the local puppet theater, most of which are geared toward children, take place.
It's an intriguing open master class titled "Mosaic in the mosaic." Throughout the Weeks of Movement in May and June, you may participate in races, yoga and fitness sessions, and masterclasses taught by bodybuilders and nutritionists. In May, you may attend a master class in ikebana, or in June, you can participate in the interactive drama "Garden of the wind." Each week, the city hosts over a dozen traveling exhibits, concerts with local and international superstars, and seminars. They are mostly concerned with Bulgarian traditional and contemporary culture. Additionally, you may participate in large festivities on Plovdiv's widely observed national holidays.
Economy of Plovdiv
Since the early twentieth century, Plovdiv has flourished as an industrial centre due to its location in the midst of a productive agricultural region. Food processing, tobacco, brewing, and textiles were the industry's mainstays. The city's economy expanded greatly during Communist rule and was dominated by heavy industry; it continues to manufacture lead and zinc, as well as equipment, electronics, motor cars, chemicals, and cosmetics. Following the collapse of Communism in 1989 and the collapse of Bulgaria's planned economy, a number of industrial complexes were closed.
Plovdiv is one of the nation's fastest growing economies, with an average GDP growth rate of 12–13%. Sales were 9.4 billion leva (about 4.8 billion euro) in 2005, an increase of 88 percent over 2001. Profitability grew by 4.5 times during the same time period. The unemployment rate, which is lower than the national average, is 6.5 percent. The municipality's administrative borders, which almost totally overlap with the city limits, have been a source of contention in recent years. Due to the continued growth of investments, which reached $465 million in 2005, certain businesses, such as the Radinovo village industrial zone, have been relocated to Maritsa or Rodopi municipality.
Industry has been growing again since the late 1990s, with industrial companies being erected in the city or on its outskirts, mostly in the municipality of Maritsa. Around €500,000,000 has been invested in the establishment of new industries during this time period. Among the new plants are the Liebherr refrigerator plant, which employs 1,850 people and has a capacity of 450,000 units per year, the Socotab tobacco processing plant (2,000 employees), a bicycle plant (500 employees and a capacity of 500,000 units), a Schneider electronics factory, a biodiesel plant, the Bulsaphil textile plant (790 employees), and several electronics and high-tech plants that produce CD players and other electronic equipment. The neighbouring town of Voivodinovo has inaugurated the Balkans' largest electronics factory.
Due to the strong demand for commercial office space in Trakiya, Business Park Plovdiv was planned, but the global financial crisis placed the project on hold. The park, which is projected to cost €68,000,000, is planned to occupy an area of 110,000 m2 (1,184,030.15 sq ft). A 50,000-square-meter business and industrial park is being created near the hamlet of Radinovo, some kilometers north of the city (538,195.52 sq ft).
Zone industrial Thracia is a municipally controlled industrial zone comprised of many municipalities.
History of Plovdiv
Antiquity
Plovdiv includes Neolithic habitation remnants, including necropolises, dating from around 6000 BC. Archaeologists have discovered fine pottery and everyday objects dating all the way back to the Neolithic Age, indicating that there was already an established settlement there by the end of the 4th millennium BC. Thracian necropolises dating from the 2nd-3rd millennium BC have been discovered, as has the Thracian town, which was established between the 2nd and 1st millennium BC.
The village served as a stronghold for the autonomous Thracian tribe Bessi. In 516 BC, during the administration of Darius, the Persian kingdom annexed Great Thrace. Thrace was re-subjected to Persia in 492 BC by the Persian commander Mardonius, and remained nominally a tributary state until 479 BC during the early tenure of Xerxes I. The town was a part of the Odrysian monarchy (460 BC–46 AD), a union of Thracian tribes. Philip II of Macedon seized the town and ousted the Odrysian monarch in 342 BC. Ten years after the Macedonian invasion, the Thracian kings resumed power following the Odrysian Seuthes III's re-establishment of their kingdom under Macedonian suzerainty as a result of an apparently successful revolt against Alexander the Great's rule that resulted in neither victory nor defeat, but stalemate. The Odrysian empire progressively displaced Macedonian suzerainty, while the city was destroyed by the Celts as part of their invasion of Eastern Europe in the 270s BC. Philip V of Macedon seized the city in 183 BC, but the Thracians quickly reclaimed it.
The Roman commander Marcus Lucullus conquered the city in 72 BC, but it was quickly returned to Thracian rule. Emperor Claudius ultimately brought the city into the Roman Empire in AD 46; it served as the metropolis (capital) of the province of Thrace and was granted city status in the late first century. Trimontium was a vital crossroads for the Roman Empire, and Lucian referred to it as "the greatest and most beautiful of all towns." Although it was not the province's capital, the city was the province's biggest and most significant center, and as such served as the seat of the Union of Thracians. At the time, the city was crossed by the Via Militaris (or Via Diagonalis), the Balkans' most significant military route. The Roman era was one of expansion and cultural splendor. The ancient remains depict a bustling, developing city with various public buildings, shrines, baths, theaters, a stadium, and Bulgaria's only developed ancient water delivery system. The city had a sophisticated water supply and sewage infrastructure. In 179, a second wall was constructed to encircle Trimontium, which had already stretched into the valley from the Three Hills. Many of such structures have been maintained and are accessible to visitors. Only a portion of the old city has been unearthed to far.
In 250 AD, the whole city was destroyed by the Goths, headed by their king Cniva, and a large number of its inhabitants, estimated at 100,000 by Ammianus Marcellinus, died or were taken hostage. It took a century and a great deal of effort to rebuild the city. However, it was devastated again in 441-442 by Atila's Huns and in 471 by Teodoric Strabo's Goths.
Middle Ages
By the middle of the sixth century, the Slavs had completely established in the region, peacefully, since there are no accounts of their raids. Philippoupolis, the city's name at the time, became an important frontier fortification of the Byzantine Empire after the formation of Bulgaria in 681. Khan Krum seized it in 812, but the province was entirely integrated into the Bulgarian Empire under Khan Malamir in 834. It was briefly reconquered by the Byzantine Empire between 855 and 856 before being recovered to Boris I of Bulgaria. Dualistic teachings moved from Philippoupolis to Bulgaria, creating the foundation of the Bogomil heresy. Possibly until 970, the city remained under Bulgarian control. However, the city is reported as being inside the Byzantine province under the reign of Constantine VII in the tenth century (theme of Macedonia). Philippopolis, according to historian John Fine, was a Byzantine property at the time it was attacked by Rus' king Sviatoslav I of Kiev in 969, who impaled 20,000 inhabitants. Prior to and during the Rus' genocide, the city was founded by Paulician heretics transferred from Syria and Armenia to work as military settlers on Europe's Bulgarian border. In 1180, Aime de Varennes witnessed the singing of Byzantine hymns in the city, which chronicled the exploits of Alexander the Great and his predecessors almost 1300 years before.
The Third Crusade (1189–1192) brought an end to Byzantine authority when the army of Holy Roman Emperor Frederick Barbarossa seized Philippopolis. Ivanko was named ruler of the Byzantine Theme of Philippopolis in 1196, but between 1198 and 1200, the theme was united with Bulgaria and severed from Byzantium. Philippoupolis was taken by the Latin Empire in 1204, and there were two brief interregnum periods during which the city was seized twice by Kaloyan of Bulgaria until his death in 1207. In 1208 at the Battle of Philippopolis, Boril, Kaloyan's successor, was defeated by the Latins. Philippopolis was the capital of the Duchy of Philippopolis under Latin authority, which was ruled by Renier de Trit and then by Gerard de Strem, and was probably a vassal state of Bulgaria or Venice at times. Ivan Asen II eventually captured the duchy in 1230, although the city may have been seized earlier. Plovdiv was afterwards invaded by Byzantium; according to other sources, Plovdiv was a property of Theodore Svetoslav of Bulgaria by 1300. In 1322, George Terter II of Bulgaria captured it from Byzantium. Andronikos III Palaiologos attacked the city unsuccessfully, although a treaty restored Byzantine sovereignty in 1323. In 1344, the regency of John V Palaiologos gave the city and eight other towns to Bulgaria in exchange for Ivan Alexander of Bulgaria's help during the Byzantine civil war of 1341–47.
Ottoman Rule
Plovdiv was captured by the Ottoman Turks in 1364 under the leadership of Lala Shahin Pasha. According to some sources, Plovdiv was not Ottoman until the Battle of Maritsa in 1371, when the people and Bulgarian army retreated, abandoning the city. Refugees established themselves in Stanimaka. Musa elebi captured the city in 1410 during the Ottoman Interregnum, slaughtering and relocating residents. Between 1364 and 1443, the city served as the center of the Rumelia Eyalet, as a sanjak center between 1443 and 1593, as a sanjak center in Silistra Eyalet between 1593 and 1826, as a sanjak center in Adrianople Eyalet between 1826 and 1867, and as a sanjak center in Edirne Vilayet between 1867 and 1878. Plovdiv, along with Constantinople, Edirne, and Thessaloniki, was an important economic hub throughout that era. The wealthier people created magnificent mansions, several of which may still be seen in the Old Plovdiv architectural reserve.
National Revival
Filibe, as the city was known under the Ottoman Empire's administration, served as a focal point for the Bulgarian national movement and has remained one of the key cultural hubs for Bulgarian culture and heritage.
Filibe was characterized as being populated by Turks, Bulgarians, Hellenized Bulgarians, Armenians, Jews, Vlachs, Arvanites, Greeks, and Gypsies. In the sixteenth and seventeenth centuries, a sizable population of Sephardic Jews arrived with a smaller Armenian group from Galicia. The Paulicians either converted to Catholicism or perished as a people. With the removal of Slavonic as the church's official language in 1767 and the adoption of the Millet System, a philosophy of ethnic separation by religion, Christian and Muslim Bulgarians were subjected to Hellenization and Turkification, respectively. A significant portion of it was completely or partially Hellenized and had a Greek identity more akin to "Romei than Ellines; in a cultural rather than ethnic sense, the "Langeris" are sometimes classified as Greeks from the adjacent Stenimachos region. This process of Hellenization thrived until the 1830s, when it was stifled by the Tanzimat, the notion of the Hellenic nation rather than the Romeic millet, since Hellenes were seen as pagans by Christians, and lastly by the restoration of the Bulgarian Church in 1870. According to records of households and owners/renters in the central part of Plovdiv in the mid-nineteenth century provided by Bulgarian and Greek chroniclers Genchev and Lyberatos, out of a total of 358/421, the Bulgarians numbered 141 or 118 and constituted 39.4 percent or 33.7 percent, the Gudilas numbered 94 or 141 and constituted 26.3 percent or 38.1 percent, and the Langeris numbered 36-39 (11.4 percent ). Thus, although there is some debate concerning the Gulidas' Bulgarian ancestry, the city might be either Greek or Bulgarian in the nineteenth century, depending on whether the Gudilas were regarded members of one or the other group. According to the Bulgarian and Greek writers' data, there are no Turks in the city; nonetheless, an alternate assessment indicates that the city was formerly 75% Turkish.
Filibe was instrumental in the campaign for Church freedom, which some historians describe as a peaceful bourgeois revolution. Filibe became the focal point of the conflict, with leaders such as Nayden Gerov, Dr Valkovich, Joakim Gruev, and whole families participating. In 1836, the first Bulgarian school was established, and in 1850, the "St Cyrill and Metodius" school started modern secular education. On 11 May 1858, the day of Saints Cyril and Methodius was first observed; it eventually became a national holiday, which is still observed today (albeit on the 24th May owing to Bulgaria's 1916 transition from the Old Style (i.e. Julian) calendar to the New Style (i.e. Gregorian) calendar). For the first time since the Ottoman occupation began, the Christmas liturgy was served in the Bulgarian language in 1858 at the Church of Virgin Mary. Until 1906, the city was home to Bulgarian and Greek bishops. The institution developed to become the country's first grammar school in 1868. That school educated a many of the nation's academics, legislators, and spiritual leaders.
For few hours during the Battle of Philippopolis on January 17, 1878, the city was seized by the Russians under Aleksandr Burago. Between May and October, it served as the seat of the Provisional Russian Administration in Bulgaria. According to the same year's Russian census, Filibe had a population of 24,000 individuals, 45.4 percent of whom were ethnic Bulgarians, 23.1 percent were Turks, and 19.9 percent were Greeks.
Eastern Rumelia
The Principality of Bulgaria was established on 3 March 1878 by the Treaty of San Stefano, which encompassed regions with a primarily Bulgarian population. Plovdiv, Bulgaria's largest and most lively city, was chosen as the reconstituted country's capital and temporary Russian government seat. However, Great Britain and Austria-Hungary did not approve of the deal, and the war ended with the Berlin Congress, which split the newly freed nation into multiple pieces. It established the autonomous territory of Eastern Rumelia as a distinct entity from Bulgaria, with Plovdiv as its capital. The Ottoman Empire established a constitution and named a governor.
Zahari Stoyanov founded the Secret Bulgarian Central Revolutionary Committee in the city in the spring of 1885, which aggressively promoted the union of Bulgaria and Eastern Rumelia. On 5 September, several hundred armed rebels marched on Plovdiv from Golyamo Konare (now Saedinenie). On 5–6 September, these men, headed by Danail Nikolaev, seized control of the city and deposed General-Governor Gavril Krastevich. A temporary administration headed by Georgi Stranski was constituted, and a call for universal mobilization was issued. After the Serbs were defeated in the Serbo-Bulgarian War, Bulgaria and Turkey struck an agreement establishing a joint government, parliament, administration, and army for the Principality of Bulgaria and Eastern Rumelia. Today, 6 September, is both Unification Day and Plovdiv Day.
Recent History
Until 1989, the city's song extolled the virtues of the nearby monument to Soviet troops, affectionately known as Alyosha.
Following unification, Plovdiv remained Bulgaria's second largest city in terms of population and prominence, behind the capital Sofia. In 1874, the city's first railway was completed, linking it to the Ottoman capital, and in 1888, it was connected to Sofia. Plovdiv hosted the First Bulgarian International Fair in 1892, which was followed by the International Fair Plovdiv. Following freedom, the city's first brewery was established.
Plovdiv evolved into a key industrial and commercial hub around the turn of the twentieth century, with a well-established light and food sector. Plovdiv's electrification began in 1927. Capital from Germany, France, and Belgium was invested in the city's development of modern commerce, banking, and industry. In 1939, manufacturing facilities employed 16,000 craftsmen and 17,000 laborers, mostly in the food and tobacco processing industries. During World War II, the tobacco sector increased, as did fruit and vegetable exports. In 1943, the archbishop of Plovdiv, Cyril, who subsequently became the Bulgarian Patriarch, rescued 1,500 Jews from transportation to detention camps. In 1944, the British-American coalition bombarded the city.
On May 4, 1953, Tobacco Depot employees went on strike. The first trolleybus route debuted on 6 April 1956, and the Trimontsium Hotel was built in the 1950s. The 1960s and 1970s saw a development boom, resulting in the formation of several contemporary communities. Antique relics were uncovered and the Old Town was completely restored in the 1970s and 1980s. The "Plovdiv" sports facility was completed in 1990. It included the country's biggest stadium and rowing canal. During that time period, Plovdiv became the origin of Bulgaria's democratic reform movement, which gained enough support to join government in 1989.
In 1981, 1985, and 1991, Plovdiv hosted World's Fair specialty displays.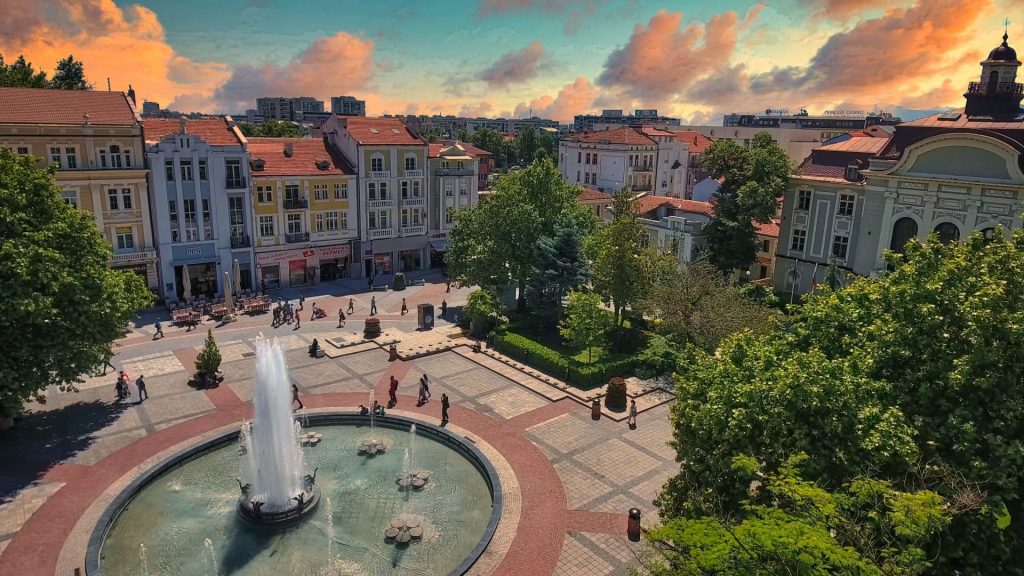 Due to Plovdiv's geographic location, it serves as an international transportation center. Three of Europe's ten transcontinental corridors pass through or near the city: Corridor IV (Dresden–Bucharest–Sofia–Plovdiv–Istanbul), Corridor VIII (Durrs–Sofia–Plovdiv–Varna/Burgas), and Corridor X (Salzburg–Belgrade–Plovdiv–Istanbul). Plovdiv, a prominent tourist destination, is located at the foot of the Rhodope Mountains, and most visitors who intend to explore the mountains begin their journey here.
The city is a major road and railway junction in southern Bulgaria, being only 5 kilometers (3 miles) north of the Trakia motorway (A1). It is located on a vital national highway connecting Sofia and Burgas through Stara Zagora. To the west are Sofia and Karlovo, to the north are Asenovgrad and Kardzhali, and to the east are Stara Zagora and Haskovo. Intercity buses connect Plovdiv to cities and villages around the nation and to a number of European countries. They are headquartered at three different bus stations: South, Rodopi, and North.
By Plane
Plovdiv has a tiny airport called Krumovo, which has been renamed Plovdiv International Airport. Ryanair operates flights between London-Stansted and Frankfurt-Hahn, while S7 Airlines operates flights between Moscow-Domodedovo and London-Stansted.
A bus connects the airport to the major bus station "Yug". Each flight is followed by a bus. Return tickets to the airport are available in one-way or return configurations.
You may also take a cab there for roughly 15 leva (about €7.50) from the city center.
By Train
There are several national and international trains that connect Plovdiv to Sofia.
Numerous trains operate daily between Sofia and other cities. The duration varies between around two and a half hours for fast trains and four hours for slower trains. Additionally, there is one daily train to/from Istanbul, Turkey, which takes around 11 hours.
You can check the timetable at bdz.bg
The train station is close to the city center; it is around a 10-15 minute walk to the center.
By Bus
Plovdiv is served by three bus stations: "Yug," "Sever," and "Rhodopi." Numerous buses connect cities across Bulgaria and to those that are located outside the nation. From the "Rhodopi" station, buses connect to places in the vicinity of Plovdiv. Both "Yug" and "Rhodopi" stations are located within a five-minute walk of Plovdiv's main railway station.
Yug station has an ATM placed outside outside, making it easy to get local money if coming by bus from overseas. This station serves as the departure point for buses bound towards Sofia.
Buses depart from Sofia every hour and are somewhat quicker than trains.
Metro Turizm is a Turkish bus operator that operates a daily bus service between Istanbul and other cities in Turkey. Daily departures from Yug Station to Istanbul are 11:00, 14:00, 19:00, 22:30, and 01:00. The journey costs TRY40 (as of summer 2011) and takes around 7 hours, depending on traffic and border crossing conditions. At 19:00, metro buses leave everyday towards Bursa, Turkey. Additionally, a second bus line (Alpar) operates a daily bus from Yug Station to Istanbul at 22:30.
Eurolines operates a bus to Thessaloniki via Sofia that departs from Yug station at 08:00. Tickets may be purchased on board. Metro Turizm operates a comparable service at 08:30; tickets may be purchased at the station's ticket office.
By Car
The A1 expressway/motorway links Plovdiv to Sofia in the west and to Burgas on the Black Sea in the east. Other destinations, such as the most direct route to Pleven, need two-lane highways, such as the fairly risky Troyan pass road.
How To Travel Around Plovdiv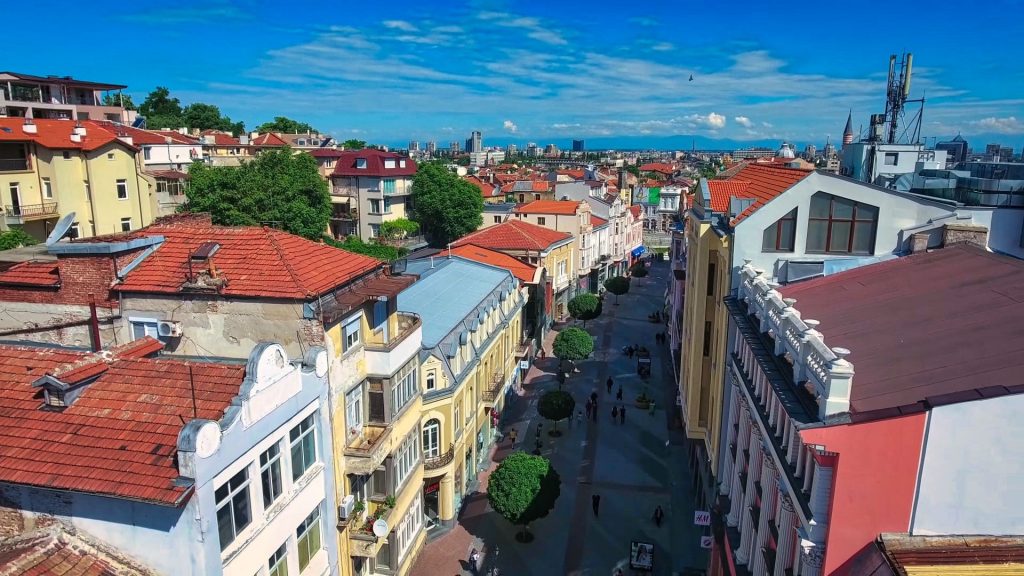 Plovdiv has an extensive public transportation system, which includes around 29 major and ten additional bus routes. However, the city lacks trams, and the Plovdiv trolleybus system was discontinued in October 2012. The Maritsa river is crossed by six bridges, including a railway bridge and a covered bridge. To the south, southwest, and north, there are significant road intersections.
Plovdiv has a well-developed bike infrastructure that connects almost all of the city's districts. The bicycle roads total 60 kilometers (37 miles) in length (48 kilometers (30 miles) have been finished, while 12 kilometers (7.5 miles) are still under development). The city offers 690 bike parking spaces in total.
Taxis and buses are widely available. The downtown area has a sizable pedestrian zone. Taxis are often comparable to, if not less expensive than, bus journeys when shared between three to four persons (Summer 2010). A 5-7km distance traveled was charged at roughly 5lv (a km fee of 0.75 leva daily and 0.95 leva overnight is applied); an average trip inside the city costs around 3 leva. The cab will come in around 3-5 minutes. Remind yourself to book the taxi from the firms that give the best discounts and to wait for it. Taking a cab that is already waiting will often cost you extra (sometimes up to 5-times more) Avoid them or negotiate a fixed rate that meets your budget! Discover who gives the best rates by speaking with residents who often use cabs. The majority of taxicabs have four-digit numbers; memorize a few and use them if you require a vehicle, for example: 6155, 6142, 9199, and so on.
As of summer 2011, passengers who pay more than 5 leva for a taxi journey are eligible to a 20% reduction on the charge.
The cost of a public bus ticket is one leva.
Districts & Neighbourhoods In Plovdiv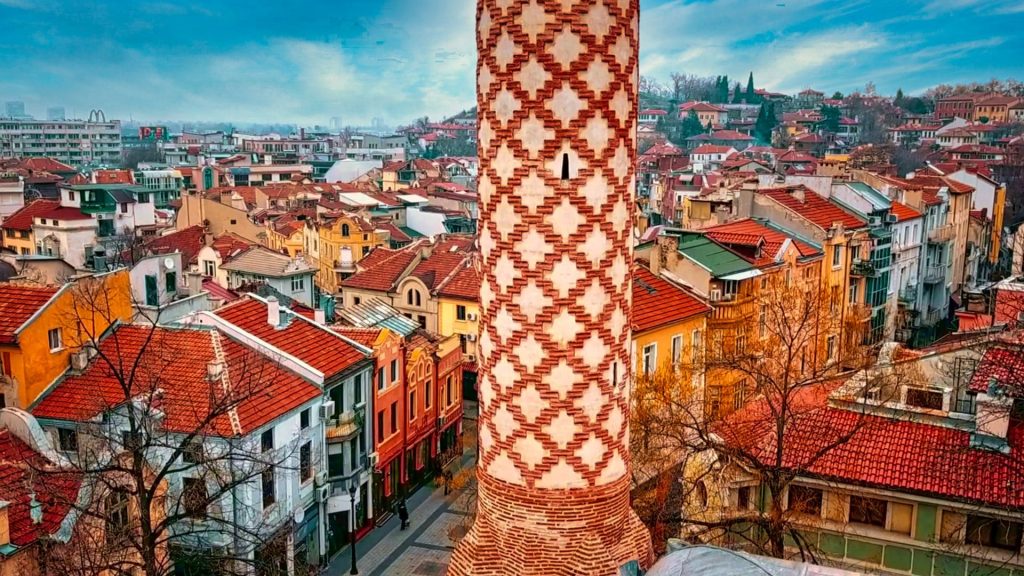 Harman Mahala
Harman Mahala is Plovdiv, Bulgaria's fourth largest Roma ghetto. It is situated in the city's northern section, near the Karlovo road.
It is the smallest residential area for representatives of ethnic minorities, with a population of around 2000 people.
Central district
Plovdiv's central district is one of six districts in southern Bulgaria. It has a population of 84,431 people. The neighborhood contains the majority of Plovdiv's important attractions, including the Roman stadium, Roman Odeon, Ancient theatre, the Watchtower atop Sahat tepe (one of the city's seven hills), and the center boulevard. There are several commercial complexes, pubs, and administrative offices around the city. There are several green areas.
The city park and Singing Fountains are situated in the area known as 'Central.' It's a great spot for a stroll. Numerous avenues in the garden connect to the center plaza, from which the major pedestrian route leads to the pedestrian bridge over the Maritsa river at the Novotel Plovdiv. Along the main street, there are several stores, cafés, pubs, and restaurants.
Numerous significant trade centers and malls are located around the city, including the Grand Trade Center, Market Center, Teipan, Scandinavia, Central Hali, Rilon, and Pedestrian Bridge. The mall on Markovo Tepe is already open.
Eastern district
Eastern district is a municipality in Plovdiv, Bulgaria. It has a population of 60,535 people. The neighborhood is home to PFC Botev Plovdiv's stadium and the Kamenitza brewery. Nearby are also the notorious neighbourhoods of Stolipinovo and Izgrev located there.
Hadji Hassan Mahala
Hadji Hassan Mahala is Plovdiv, Bulgaria's third largest Roma ghetto. With a population of 8,000, inhabitants typically identify as Turkish. They do not identify as residents of Stolipinovo or Sheker Mahala.
Kamenitsa
Kamenitsa is a residential area in the eastern portion of the Bulgarian city of Plovdiv. It is well-known for its indigenous brewery, Kamenitza AD.
Komatevo
Komatevo is a district in the southern Bulgarian city of Plovdiv. It has a population of 6,500.
Komatevo was a hamlet until 1969, when it was annexed by Plovdiv with Proslav. The Komatevo motorway connects the neighborhood to the city center. Additionally, there are highways connecting the settlements of Markovo and Parvenets.
The oldest references to Komatevo date all the way back to 1477. Christian troops with unique privileges under the Ottoman Empire founded the town. Each year, for six months (from 1 April to 2 October), they looked after the sultan's stables near Plovdiv or served in the imperial army's convoy during wars. According to one tradition, when the sultan first went through the hamlet, he was taken aback by its little size and exclaimed, "It's as tiny as a loaf of bread!" As a result, the town is known as Komatevo. When the Balkan War began in 1912, four Komatevo residents volunteered for the Macedonian-Edirne militia.
Northern district
Plovdiv's northern district is located in southern Bulgaria. It is often referred to by people as Karshiaka, which translates as "the other bank" in Turkish. It is home to 53,870 people. The district is situated on the Maritsa river's northern bank.
Jurii Gagarin, Filipovo, Zaharna Fabrikia, and Gaganitsa are all located within the district. FC Maritsa Plovdiv's 8,000-seat stadium is situated in the district's western section.
The railway station and bus station "Sever" are located in Filipovo (meaning north in Bulgarian).
The Plovdiv International Fair is located in the district's eastern section. Three big hotels are located in Plovdiv: the Novotel Plovdiv, the Maritsa Hotel, and the Sankt Peterburg Hotel (which is currently the tallest building in Plovdiv).
Old Town
Plovdiv's ancient town is an architectural and historical reserve situated on three of the city's hills: Nebet Tepe, Dzhambaz Tepe, and Taksim Tepe.
The complex was built as a consequence of a lengthy series of settlement from ancient times to the current day and blends Antiquity, the Middle Ages, and Bulgarian renaissance culture and architecture. Since 2004, Plovdiv's old town has been tentatively included on the UNESCO World Heritage List.
Nebet Tepe
Nebet Tepe is one of Plovdiv's hills and the site of the old settlement. Nebet Tepe's oldest settlements extend all the way back to 4000 BC. Thracians established the site, which was subsequently enlarged by Philip II of Macedon and the Roman empire. Nebet Tepe became the fortress of the town's acropolis as it developed. There are remnants of Justinian's city walls, towers, and a postern extending down to the Maritsa river. Today, the archaeological complex atop the hill is a famous tourist attraction in Plovdiv and a national cultural monument.
Roman theatre of Philippopolis
Philippopolis' Roman theatre is one of the best-preserved ancient Roman theatres in the world, situated in the heart of contemporary Plovdiv, Bulgaria, which was formerly the ancient city of Philippopolis. It was built in the first century AD, most likely during Domitian's reign. The theatre has a seating capacity of between 5,000 and 7,000 people and is presently in use.
Hisar Kapia
Hisar Kapia is a medieval gate in Plovdiv's old town, erected on the ruins of a Roman gate in the 11th century AD (probably from the 2nd century AD). Hisar Kapia is one of three gates to the acropolis of ancient Philippopolis (the others being Eastern, Northern, and Southern). During the Ottoman empire's time, revival buildings were incorporated within the remnants of the ancient stone walls that surrounded the entrance.
Eastern gate of Philippopolis
The Eastern gate of Philippopolis is one of three gateways identified in Plovdiv. The gate was constructed on the principal path between Byzantium and the Bosphorus. Originally erected in the second century AD during Hadrian's reign, the gate and its surrounding complex were totally reconstructed in the fourth century and largely renovated in the fifth century. The gate had a single, expansive center entrance and two, more intimate side entrances. Two watchtowers were constructed on each side of the entrance to provide defense against attackers.
Balabanov House
Balabanov mansion is typical of Plovdiv's cultural life. It accommodates a variety of events, including theater productions, concerts, exhibits, and literary readings. The mansion was constructed in the nineteenth century between the squares of St. Constantine and Elena. The broad entry door opens onto a large, high-ceiling vestibule that is surrounded by residential and commercial space. On the second story, an interior staircase leads to a spacious, glazed hall with a lavishly adorned carved-wood ceiling. The hall is flanked by four rooms that have been restored with antique furniture, textiles, and other artifacts that reflect the taste of Plovdiv's wealthy people in the nineteenth century.
Danov House
The Danov mansion was constructed atop the ruins of Philippopolis's fortress walls. The home is named after Hristo G. Danov, who resided there and was considered the pioneer of organized book publishing in Bulgaria. The inside is decorated with flower murals, painted medallions, landscapes, and portraits of Ancient Greek philosophers. A genuine brick masonry oven is on display. The mansion houses an exhibition by Plovdiv's history museum devoted to Bulgarian book printing in the nineteenth and twentieth centuries.
Kuyumdzhioglu House
Argir Hristov Kuyumdzhioglu's house in Plovdiv was erected in 1847. Kuyumdzhioglu was a well-known homespun merchant with a business in Vienna. Hadzhi Georgi, from the Rhodopean village of Kosovo, built the home, which has been hailed as a notable example of Plovdiv's mid-nineteenth-century Baroque architecture. The home has a symmetrical front; it is two storeys tall on the west and four stories tall on the east, taking use of natural deflection. The Kuyumdzhioglu House has 570 square metres in size (6,100 sq ft). It has 12 rooms, two light-filled salons, and 130 windows. Both the inside and outside of the home are decorated with beautiful flower motifs. Each room has a wood-carved ceiling. The home is surrounded by an inner courtyard that has a garden, a marble fountain, and a well. Argir Kuyumdzhioglu departed Plovdiv for Istanbul after Bulgaria's liberation from Ottoman domination in 1878. (Constantinople). The home was utilized as a girls' boarding house from 1898 until 1902. Following that, it was utilized as a millinery factory, a wheat warehouse, and a vinegar plant by Garabet Karagyozyan. It was bought in 1930 by Antonio Colaro, a Greek tobacco trader located in Hamburg. Colaro sought to destroy the home and construct a tobacco warehouse, but the Plovdiv municipality refused him permission. The town purchased the home in 1838, renovated it, and established the ethnographic museum.
Hindliyan House
Stephan Hindliyan's merchant and landowner residence was erected in 1835. The house is attached to the nearby Balabanov mansion, forming an excellent renaissance ensemble. An inward center portico forms the forecourt entry. The bottom level is organized around a rectangular hall that is encircled by three big rooms. The interior and exterior design of the Hindliyan mansion are among the most ornate in Plovdiv's old town. Moko and Mavrudi, Chirpan's master decorators, spent over six months painting the walls with wall piers, garlands of floral and geometrical decorations, miniatures, and landscape compositions from Tsargrad, Venice, and Stockholm. The ceilings are patterned in the Orient. The basement in the north wing of the building was used to store valuables. Its doors are made of strong iron and the window bars are substantial. Hindliyan's interior is furnished with real antique furnishings.
Lamartine/Mavridi House
Georgi Mavridi's residence was constructed between 1829 and 1830. It is one of the most massive and symmetrical structures in Plovdiv's ancient town. The structure is suited to an extremely hard terrain, demonstrating the master builders' superior craftsmanship. Alphonse de Lamartine, a French poet, stopped at this mansion for three days in 1833 on his way home from a trip to the Middle East. Since then, the mansion has been synonymous with his surname. Currently, it is home to an exhibition commemorating the poet and politician's life and work.
Proslav
Proslav is a district of Plovdiv, Bulgaria. It was a hamlet until 1969, when it, along with Komatevo, was annexed by Plovdiv. The Peshtera Highway is the most convenient route to Plovdiv. Another important mode of transit is the Sofia-Plovdiv motorway.
Sheker Mahala
Sheker Mahala is Plovdiv's second largest Roma ghetto. It has a population of 10,000 people. 2,000 of them identify as Roma, and the remainder as persons of Turkish descent. In keeping with the neighborhood's Turkish population and history, the neighborhood's name is a Slavicized form of the Turkish word eker Mahalle, which literally translates as "Sugar/Candy Neighborhood." The area is located on the town's northern outskirts.
Southern district
Southern district is one of Plovdiv's six administrative districts in southern Bulgaria. It is home to 79,330 people. The district is comprised of the so-called "Küçük Paris" (Turkish for "little Paris"), the Belomorski and Ostromila sections, as well as Komatevo.
Following setbacks in the Second Balkan War and the First World War, Plovdiv became home to a large number of refugees from the lost lands. They settled in what is now known as the Southern District in what was dubbed "Küçük Paris" temporary homes.
As the region was founded by exiles from Aegean Thrace and Macedonia, the majority of streets in this district are named after revolutionaries and geographical features in these long-forgotten lands. Streets named after the towns of Kukush, Ohrid, Prilep, and Skopje, as well as important rebels Dame Gruev and Gotse Delchev, are examples.
Stolipinovo
Stolipinovo is a district of Plovdiv, Bulgaria, and the Balkans' most populated primarily Romani area, with a population of around 40,000 people. It is a ghetto situated on the outskirts of the city, on the right bank of the Maritsa in its northeastern section.
Stolipinovo is distinct from other Roma settlements in Bulgaria in that about 5,000 residents identify as Christian and Romani-speaking Roma ("Dassikane Roma"), whilst the majority of Muslims and Turkish-speaking residents claim Turkish ancestry ("Xoraxane Roma").
Stolipinovo was one of the sites of the 2019 Plovdiv European Capital of Culture program, in which German artists and architects Martin Kaltwasser and Maik Ronz collaborated with volunteers and members of the local Roma community to develop a concept for a sustainable, temporary canopy and seating on the Maritsa river bank adjacent to Stolipinovo, encouraging the neighbourhood to connect with the rest of the city.
Trakiya district
Trakiya is Plovdiv's biggest neighbourhood and one of the city's six districts, situated in the city's south-eastern section. It is home to 61,920 people. It started development in 1973, was launched as a neighborhood in 1976, and became a district in 1983. Trakiya is one of the major areas in Bulgaria with apartment towers.
President Georgi Parvanov dedicated a new memorial to Khan Krum in the region on 4 June 2007. The 13-metre-tall composition has a six-metre black granite pedestal and a bronze statue of the Khan standing straight on his horse's saddle with a sword in his hand. It was created by sculptor Nikolai Savov and cast in Sopot using three tons of metal. The youngsters of Trakiya encased a message for the future generation, which will be unveiled on 26 July 2111. On that day, 1300 years would have passed since Krum's stunning victory against the Byzantine Emperor Nicephorus I at the Battle of the Varbitsa Pass. It was deposited in a customized urn produced by the Plovdiv-Asenovgrad Ferrous-metal Factory.
The Botanic Garden and Lauta Park are located in Trakiya. The park has a large sports complex, which comprises PFC Lokomotiv Plovdiv's football stadium, a karting track, bowling alley, and sports halls. Aqualand – a large aquatic entertainment complex – opened in 2006.
The Agrarian University of Plovdiv is located in the district's northwestern section, while the railway station "Trakiya" and the Trakiya Industrial Zone are located in the district's south. There are many big businesses in the area, such RUM Trakiya, Detski Svyat, and Mebelna Kushta. Numerous hypermarkets and shopping malls have been built in recent years, including Kaufland, Sani, Metro, Technopolis, Evropa, Zora, Yusk, and Arcada. Several further commercial centers and malls are now under development.
Western district
Plovdiv's western district is located in southern Bulgaria. The district is comprised of the quarters Proslav, Hristo Smirnenski, Mladeshki Halm, and Mladost and has a population of 39,158 people. The biggest sports facility in Eastern Europe is set inside a lovely park on the Maritsa river's southern bank. It has Bulgaria's biggest stadium "Plovdiv," a rowing base, football fields, tennis courts, and swimming pools, as well as cafés, restaurants, and rest areas.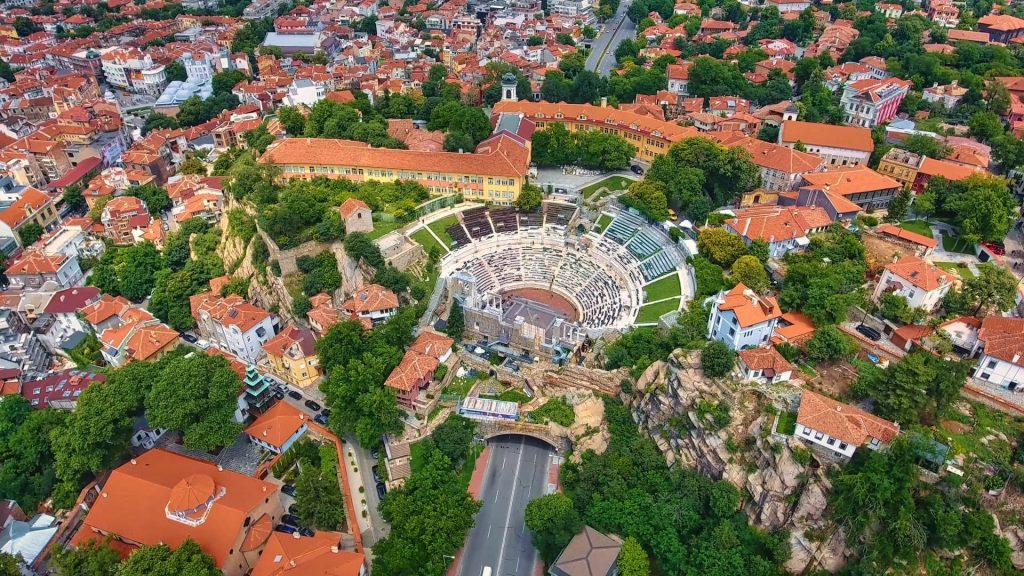 Plovdiv is debatably Europe's oldest continuously inhabited city, going all the way back to 6000 BC. It formerly had seven soaring hills, some of which were used for quarries. Previously, it was known as Eumolpias, a hamlet in Thrace. The city's name has changed multiple times throughout the centuries, from Philippoupolis and Pulpudeva ("the city of Philip," Alexander the Great's father), to Pldin, Plpdiv (лдив), and Plovdiv. They left their imprint as well: several Roman remains may be seen in or around the city center area. During the Ottoman Empire's protracted occupation, a huge mosque was built in the city center, which still exists today. A memorial to an unnamed Russian soldier was erected atop one of the city's three prominent hills during the Communist period.
Plovdiv is growing in popularity as a stand-alone tourist destination and as a gateway to a number of other attractions. Plovdiv is well-known for its ancient, medieval, and enlightenment landmarks, as well as the Plovdiv International Fair, which takes place twice a year.
When in Plovdiv, stop by one of the city's two tourist information centers for advice and extra information about the city. The first is in the city center, just across from the post office; regardless of whether you arrive by train or bus at the "Yug" or "Rhodopi" stations, this is one of the first buildings you'll notice in the center. The second is in the Old City, on the main street (Saborna St), between the Ethnographic Museum and the gorgeous Saint Konstantin and Elena church.
The city is home to about 200 archaeological sites, 30 of which are of national importance. Numerous relics of history – Plovdiv is one of the few cities that has two ancient theatres; medieval wall and tower remnants; Ottoman baths and mosques; and a well-preserved old district from the National Revival era, complete with gorgeous homes, churches, and narrow paved roads. There are several museums, art galleries, and cultural institutions to visit. Plovdiv hosts musical, dramatic, and cinematic events.
The city serves as a jumping-off point for excursions to local sites such as the Bachkovo Monastery 30 kilometers (19 miles) south, the ski resort Pamporovo 90 kilometers (56 miles) south, and the spa resorts Hisarya, Banya, Krasnovo, and Strelcha 90 kilometers (56 miles) north.
Tourist information centers may offer a number of services, including city maps, concert information, bus and train schedules, and aid with lodging arrangements.
Family holidays in Plovdiv
Plovdiv is a reasonably big city by Bulgarian standards. There are various locations that will appeal to both adults and children. Although the city lacks attractions, youngsters may find recreation in nearby retail areas. Typically, they are tiny amenities such as a shooting range, a small skating rink, or a few slot games geared for children rather than teens. There are, however, exceptions. For instance, the top floor of the Mall Plovdiv has a complete playground. You will be allowed to leave the kid with a babysitter during this time and go shopping.
There is a site that the whole family should visit on a hot summer day, possibly many times during a city trip. Aqualand Water Park is located in this area. It is situated on the same property as the same-named hotel. Therefore, if your holiday plans include not only seeing local sights but also sunbathing and swimming, you may stay at this hotel. You will not be charged admission to the water park in this situation. The fee includes access to water slides and swimming pools.
Aqualand has a 25-meter Olympic-size swimming pool. It will be a hit with young swimmers. Additionally, two small pools with modest slides are available for the youngest children. The pool with artificial waves will appeal to those seeking a sense of the sea's presence. Renting a sunbed is not complimentary. However, you are allocated to the specified location until the conclusion of the day. Additionally, you may get a children's swimsuit, goggles, and towel if you miss anything at home. Additionally, there is excellent news for people who do not want to leave the Park in order to have a lunch with a youngster. The restaurant is situated on the Aqualand property.
Since its inception in 2006, the Park has been a popular holiday destination for residents. This has a number of benefits — social youngsters will always have someone to play with among their Bulgarian classmates. However, if you want to spend the weekend here, please keep in mind that the youngster must be cautious not to crash with anybody in the pool. At this time of year, there will be a large number of children of all ages present. The Water Park has tiny slides shaped like marine creatures for children. There is also more fascinating entertainment, such as the Tsunami or Kamikaze attractions. Aqualand has a total of sixteen slides. This is plenty for a whole day of relaxation together.
The option to visit one or more routes around Plovdiv is intended for youngsters who like trekking and are more interested in natural items than in attractive city architecture. A youngster may be intrigued by the prospect of embarking on a modest hike-adventure that includes river crossings and overcoming the surrounding boulders. Simultaneously, children may just stroll a couple of hours on a level route surrounded by native vegetation. Along with hiking routes, there are several roads for cycling. Therefore, if the youngster is capable of riding a bike, it is worthwhile to go on a journey together to conquer the Plovdiv suburbs.
If your youngster like animals or is not scared of them, you may take him on a horse ride. Stables are located on numerous adjacent ranches, including Buffy. Very little toddlers will be escorted to the teacher's saddle by the instructor. Children who are a bit older are already capable of riding a pony. A youngster above the age of eight years may be mounted on an adult horse. Local horses are used to walking along the designated course in a step-by-step fashion. As a result, you need not be concerned about safety. The youngster will get positive impressions. Simply avoid going on a vacation for a few hours. This might result in muscular soreness as a result of inexperience. If your kid enjoys the role of the rider, you may enroll him or her in a few private riding lessons.
There are many locations across the city that you should absolutely visit with a kid of any age. Naturally, this is Old Plovdiv. It's one thing to read about ancient civilizations in a history class; it's quite another to actually witness old structures. Your youngster will not be indifferent to the remnants of the historic stadium, which formerly hosted athletic tournaments between the Romans. Additionally, you may see the well-preserved Roman Empire theater. Older youngsters with an interest in history would appreciate exploring the remains of Nebet Tepe.
Children will also enjoy the Regional Archaeological Museum. Weapons, articles of clothes, cash, and interior objects are all included therein. You may also visit the Perushtitsa Historical Museum with your youngster. The Aviation Museum will appeal to both boys and a large number of female visitors. There is a "outdoor" display, which is placed in a public space. Several dozen genuine retired airplanes are on display here. Additionally, the structure houses a "interior" display. It is primarily made up of models and pilots' and astronauts' personal effects. Here, the youngster will be able to observe the authentic spacecraft of Bulgaria's first astronaut.
Roman City
The Ancient theatre (Antichen teatur) is undoubtedly Bulgaria's most well-known ancient landmark. An inscription was discovered on the pedestal of a statue at the theatre during a recent archaeological examination. It indicated that the site was created in the first century CE, around the 90s. The inscription itself relates to Titus Flavius Cotis, the ancient city's ruler during Emperor Domitian's reign.
The Ancient Theatre is nestled between two of the Three Hills in a natural saddle. It is split into two sections, each with 14 rows separated by a horizontal lane. The theatre has a capacity of 7,000 people. The southern section has a three-story scene embellished with friezes, cornices, and sculptures. Between 1968 and 1984, the theatre was researched, preserved, and restored. Numerous events continue to take place on the scene, such as the Opera Festival Opera Open, the Rock Festival Sounds of the Ages, and the International Folklore Festival. In 2004, the Roman Odeon was restored. It was constructed between the second and fifth centuries and is Philipopolis's second (and smaller) ancient theatre, seating 350 people. It was originally established as a bulevterion, a municipal council structure, but was subsequently rebuilt into a theatre.
Another significant structure in the old city is the Ancient Stadium. It was constructed in the second century during Hadrian's reign. It is located under the major thoroughfare connecting Dzhumaya Square and Kamenitsa Square, between Danov Hill and one of the Three Hills. It was modeled after Delphi's stadium. It was roughly 240 metres (790 feet) in length and 50 metres (160 feet) in width, with a seating capacity of up to 30,000 people. The General Assembly of the province of Thrace organized the sports games at the stadium. At their honor, the royal mint of Philippopolis issued coins depicting the emperor's visage and the many sports events staged in the stadium. Today, just a tiny portion of the northern section with 14 seat rows is visible; the majority of the structure is hidden under the main street and a number of buildings.
The Roman forum was begun during Vespasian's reign in the first century and completed in the second. It is next to the Odeon's contemporary post office. It is 11 hectares in size and was formerly surrounded by stores and public buildings. The forum served as a focal point for the old city's streets.
The Eirene Residence is located in the southern portion of the Three Hills, on the northern end of a historic street inside the Archeological underpass. It contains the ruins of a public structure dating from the third to fourth century that belonged to an aristocratic citizen. Penelopa, a girl from Megadon who converted to Christianity in the second century, is known as Eirene in Christianity. There are vibrant mosaics with geometric shapes and figures.
On Nebet hill are the ruins of the original town, which evolved into the Thracian metropolis of Eumolpias in the 12th century BC, one of the first cities in Southeastern Europe. Excavations have revealed massive walls enclosing a temple and a palace. The fortress's oldest section was created using massive syenite blocks, a technique known as "cyclopean construction."
Churches, mosques and temples
There are many churches from the nineteenth century, the majority of which are constructed in the characteristic Eastern Orthodox style. They are the Churches of Saints Constantine and Helena, Saint Marina, Saint Nedelya, Saint Petka, and the Holy Mother of God. Plovdiv is bordered by various monasteries at the foot of the Rhodope Mountains, including "St. George", "St. Kozma and Damian", St. Kirik, and Yulita (Ulita). They continue to be excellent examples of late Middle Age Orthodox architectural and iconography masterpieces that are characteristic of the area. There are also Roman Catholic cathedrals in Plovdiv, the biggest of which being the Cathedral of St Louis. There are numerous more contemporary Baptist, Methodist, Presbyterian, and other Protestant congregations, as well as more traditional Apostolic groups.
Two mosques from the Ottoman era survive in Plovdiv. The Djumaya Mosque is often regarded as the oldest mosque in Europe outside of Moorish Spain.
The Sephardic Plovdiv Synagogue is located on Tsar Kaloyan Street 13, among the ruins of what was once a significant Jewish district. It is one of the best-preserved instances of so-called "Ottoman-style" synagogues in the Balkans, dating from the nineteenth century. The inside of the Plovdiv Synagogue, according to author Ruth E. Gruber, is a "secret treasure…a spectacular, albeit run-down, flash of color." A magnificent Venetian glass chandelier sits in the middle of the dome-shaped ceiling. All surfaces are adorned with intricate geometric decorations in once-bright greens and blues in the Moorish style. The golden Aron-ha-Kodesh houses the Torah scrolls.
Museums In Plovdiv
The Archaeological Museum was founded in 1882 as the Eastern Rumelia People's Museum. The museum was relocated to a nineteenth-century structure on Saedinenie Square in 1928, designed by Plovdiv architect Josef Schnitter. The museum is home to an extensive collection of Thracian art. Prehistory, Antiquity, and the Middle Ages sections feature priceless items ranging from the Paleolithic to the early Ottoman era (15th–16th centuries). The museum's collection includes the renowned Panagyurishte treasure.
The Plovdiv Historical Museum was formed in 1951 as a scientific and cultural institution dedicated to collecting, preserving, and investigating historical information relating to Plovdiv and the surrounding area from the sixteenth to twentieth centuries. Three buildings house the exhibition.
In 1917, the Regional Ethnographic Museum – Plovdiv was opened. It was relocated to a residence in the Old Town on 14 October 1943. The Municipal House-Museum was reformed in 1949 as a People's Ethnographic Museum and refurbished in 1962. There are almost 40,000 items.
The Museum of Natural Science opened in 1955 in the Plovdiv Municipality's 1880-built historic structure. It is one of the country's most significant museums, having extensive collections in the Paleontology, Mineralogy, and Botanic divisions. There are various areas dedicated to animals, and it has Bulgaria's biggest freshwater aquarium, which features 40 different kinds of fish. It has a mineral collection from the Rhodope mountains.
The Aviation Museum opened on 21 September 1991 on the grounds of the Krumovo airfield, 12 kilometers (7 miles) southeast of the city. The museum is home to 59 aircraft and exhibits both inside and out.
Plovdiv's Old Town is a protected historic area notable for its Bulgarian Renaissance architecture. The Old Town encompasses the three central hills (Pulma, Trihalmie). Almost every building in the Old Town has a distinct external and internal design.
Sights & Landmarks In Plovdiv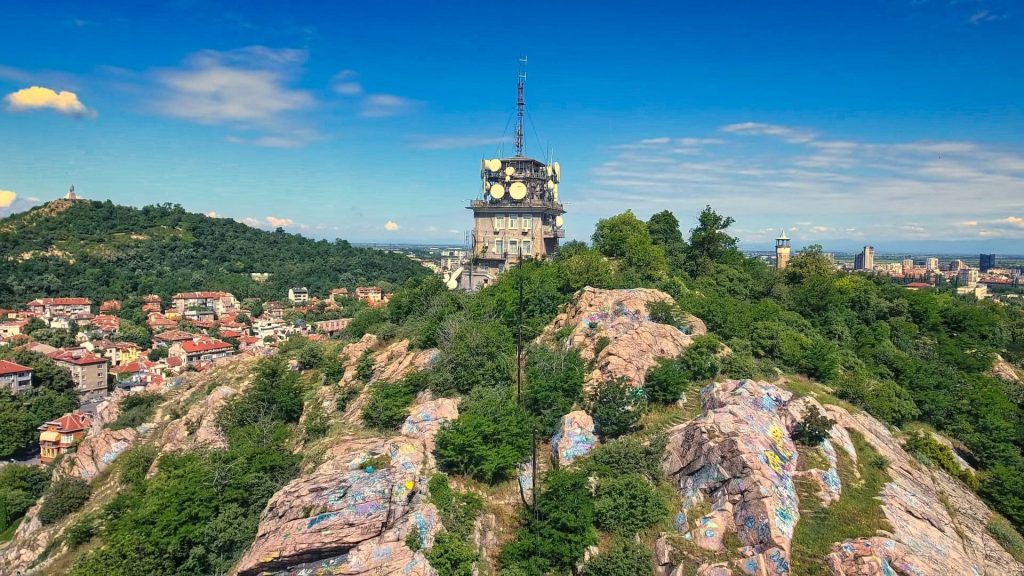 It will take more than one day to tour all of Plovdiv's historical monuments and cultural sites. The Old Town is the traditional home of various points of interest that all city visitors should not miss. This section of Plovdiv is home to the spectacular Roman Amphitheatre, which dates back over 2,000 years. Emperor Trojan ordered the construction of the enormous ancient arena, which could seat up to 3,000 spectators. The amphitheater was totally restored in the modern era and is now utilized to hold significant cultural events and festivals. The stone flags that create the amphitheater's stairs still have old inscriptions applied during the antique era.
The Roman Stadium is an equally fascinating monument from antiquity. The magnificent stadium was constructed in the second century B.C.E. It is located in the center of Plovdiv and is surrounded by wonderful architectural monuments from various eras that appear extremely stunning when illuminated by contemporary technology. Despite the fact that the city's core has a variety of architectural types, Plovdiv seems remarkably cohesive and lovely.
Among Plovdiv's religious monuments, it's necessary to highlight the Church of Saints Constantine and Helena. In 337, the first church on the location of the current monument was built. That structure bears the names of Emperor Constantine and his mother. The church has been demolished and rebuilt several times during its lengthy history. Additionally, it has preserved several precious antiques. Today, visitors to the cathedral may see wonderful antique frescoes and icons, as well as an absolutely stunning handcrafted décor.
The city's skyline is extremely unique due to the presence of historic mosques. Juma Mosque is often ranked among the city's most popular mosques. The landmark's construction began in 1364, and its enormous size is the mosque's most distinguishing feature. The Turks purposefully constructed such enormous mosques — their dimensions were much larger than those of other churches and cathedrals in Plovdiv. Today, Juma Mosque is one of the city's most intriguing architectural icons. There is a lovely relaxing area nearby, as well as several intriguing souvenir stores.
Plovdiv's many museums and galleries are well worth a visit. Plovdiv Historical Museum continues to be one of the city's most frequented museums. The museum, which opened in 1952, has an unusually vast display with about 60,000 pieces. Visitors will have the opportunity to see precious archaeological discoveries, an extensive collection of historical documents, and a quality collection of antique artworks. During a visit to this location, museum guests will discover several fascinating facts about the city's history and the diverse cultures that molded the appearance of modern Plovdiv and its inhabitants.
Another must-see location is the Plovdiv Archaeological Museum, which houses over 100,000 precious objects. After seeing the archaeological finds, museum visitors may stroll around the neighboring park and appreciate the sculptures. Art enthusiasts will choose to spend more time visiting the National Gallery of Fine Arts. The gallery's structure is of significant architectural significance. It is a real work of art from the early nineteenth century. Visitors to the museum will be able to see paintings by Bulgaria's most renowned artists. The National Gallery of Fine Arts organizes a variety of topical events and exhibits on a regular basis.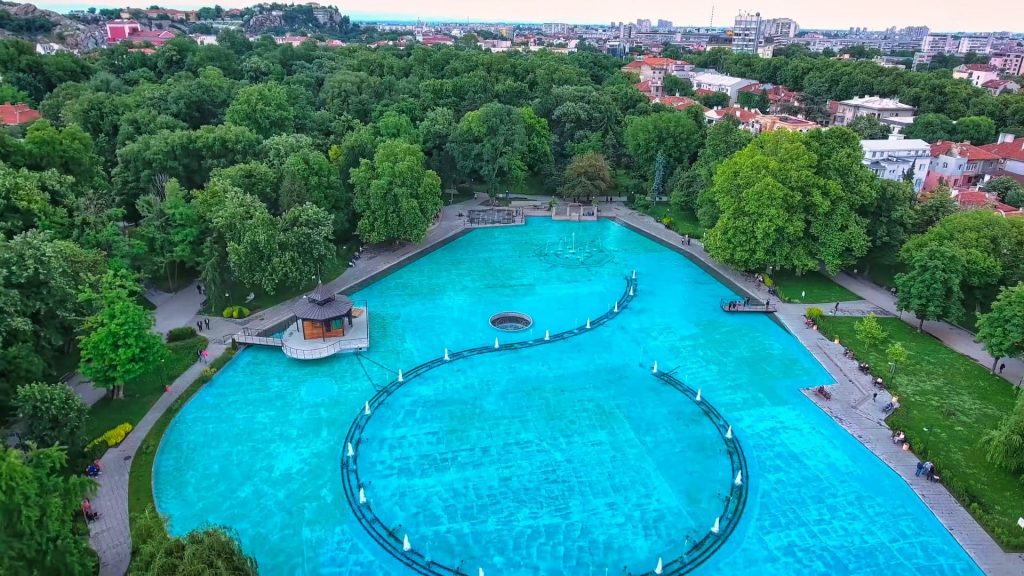 Plovdiv has a diverse range of entertainment. If you visit the city during the hot summer months, make a point of visiting Aqualand Water Park. Aqualand allows you to swim and relax while also getting a flawlessly even tan in a non-coastal city. The administration's stance on sunbeds adds to this — for a nominal fee, you may sunbathe all day. A twenty-five-meter-long Olympic swimming pool is available for athletes. There are two standard pools for those who like to just relax in the water without the burden of sports. For children, there is a separate pool with particularly miniature slides.
The Park was inaugurated in 2006. Since since, it has been a popular vacation destination. Therefore, if you come on a weekend, be prepared for a large crowd. A park is located on the same-named hotel complex's property. If necessary, you may stay at a hotel. You are not required to purchase admission to Aqualand in this scenario. Along with a distinctive wave pool, there are sixteen slides of various types, both open and closed, for the enjoyment of tourists. The severe "Kamikaze" and "Tsunami" are the most popular.
Aqualand's children's slides are themed after the sea's most renowned creatures. The Park, on the other hand, is not designed in a particular style. The slides are only connected by a white background with black dots, evoking the skin of some exotic snake. If you forgot to bring your glasses, swimwear, swimming trunks, or towels, you may get them here. However, these items are too pricey in our country. If you get hungry, you are not required to leave Aqualand's area. A fast-food restaurant is located here.
If you adore food and drink, it's worth taking part in a gourmet excursion called Wine Diversion. Additionally, you may learn a great deal about the country's and the city's winemaking tradition during a tour of Plovdiv. Naturally, you may sample the local wines. They're fantastic, particularly the semi-sweet kind. Along with wine, you will be served local cheeses and other delectable Bulgarian treats. The trip is conducted entirely in English.
If you wish to get familiar with the city and its environs, you may arrange a tour. For example, Plovdiv Trips Agency organizes such trips. Tour selections vary. It's possible to stroll around the ancient city streets in a couple of hours. Throughout this stroll, you will learn a great deal about Plovdiv's history and about the remarkable individuals who lived here. Alternatively, it may be a few days spent trekking on the roads that surround the hamlet. It is feasible to find a path that includes significant elevation changes and dramatic crossings. Additionally, you will be able to stroll along reasonably flat and straightforward routes, stopping in various communities to sample national sweets.
However, seasoned travellers may forego the assistance of advisors and chart their own course. Along with trekking, it's fun to explore the region by bike. Fortunately, such modes of mobility are readily available for hire throughout the metropolis. Additionally, you may hire a scooter or a vehicle. To hire a vehicle, however, you must have an international driver's license. However, everyone is welcome to ride a quad bike off-road within the context of Extreme Bulgaria. This means of transport is easy to use, and everyone will enjoy the journey.
You may also go on a horse ride if you like to converse with animals. You will first learn how to handle the horse, how to climb it, and how to maintain your position in the saddle. If this is your first time sitting on a horse, you should not be concerned about safety. Horses are taught to travel the course step by step. As a result, you are unlikely to tumble from your horse. It's worthwhile to try your hand at rafting or conquering one of the area's cliffs. For those who are not frightened of heights, paragliding will be an intriguing experience. The instructor will pilot the aircraft. And all you'll be doing is admiring the scenery.
Plovdiv has a plethora of activities, the most of which are readily accessible on foot.
The Hills – To begin, taking in the sunset from each of the several hills is a must. In the late afternoon, go all the way to the top, pick up something to drink, and remain for the sunset. Once it becomes dark, descend to enjoy the nightlife.
On one of the hills, there is a children's train /don't worry, it is not for children/ that runs up and down the hill. It is one lev in price and is situated on the Mladeshki hill. On the summit of Bunardjik Hill is a memorial commemorating the Soviet Army, affectionately known as Alyosha by locals.
Old Town – Another must-see is Plovdiv's ancient town, which is rich in art, car-free, and quite fun. Take a stroll. Try it during the day or at night – it's incredible. Try some of the pubs – they sometimes have live acts. You may even catch an opera performance at the ancient Roman theater.
Center – Take a trip up and down Plovdiv's main pedestrian thoroughfare, dubbed "Glavnata" (The Main). It is densely packed with stores, galleries, and cafés. Take a stroll across Central Park during the day or at night, particularly on a hot day. Once the weather has settled, make your way to the main street and bars/discos. On summer nights, a great number of residents congregate to enjoy the newly refurbished magnificent singing fountains, which are placed in a big pond on the park's western border (show starts at 10 pm every Thursday, Friday, and Saturday).
These are only a few of the activities available in this lovely city.
Numerous transport connections are available. Asenovgrad is accessible by bus from the "Radophi" bus stop, which also serves Bachkovo Monastery and Asenovgrad Krepost, making it an ideal daytrip.
Attend a festival of folk/jazz music. The International Festival Plovdiv Jazz Nights is a low-key but high-quality three-day festival that features some of the country's top artists as well as some local talent. Attend to experience a riot of vibrant improvisations by world-class musicians. Although the music is centered on the jazz and blues concept, it incorporates a range of genres, styles, and instruments.
Food & Restaurants In Plovdiv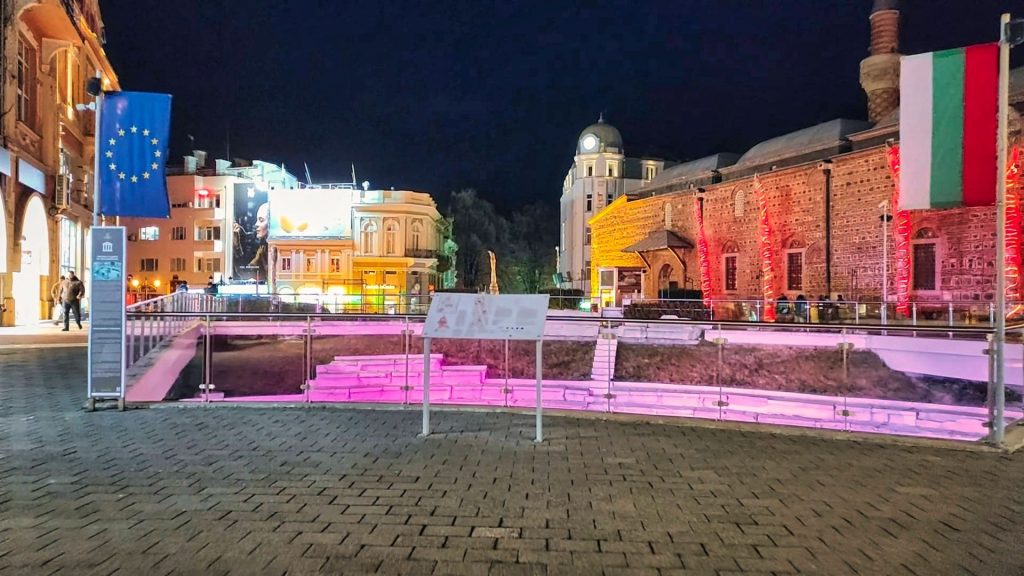 In Plovdiv, you may discover restaurants serving Bulgarian, Turkish, Greek, Russian, and Serbian cuisines, as well as delicacies from nearby countries. Numerous migrants reside here. They are eager to share their culinary traditions with you. As a result, you will almost certainly not go hungry. Although it's worth mentioning that Bulgarian cuisine will appeal to a huge number of visitors owing to its incredible range of dishes. Chefs in the area use a range of spices. In Plovdiv, you may sample a range of meats, legumes, and vegetables. The most popular recipes are vegetarian. They are often packed, as is the case with the famous Bulgarian pepper.
Vegetables are served apart from fish, wheat items, and meat. A fun fact is that slightly soured thicker milk, which is akin to curdled milk, is often used in desserts, salads, cold appetizers, and even first courses. It is thought that such milk, as well as the yogurt popular in Plovdiv, prolongs life. It is often used as a component in soups. Locals adore cheese. Certain types of cheese, such as Sirene or soft cheese, are traditionally eaten with bread and green pepper as a national meal. Additionally, yellow firm Kashkaval is worth tasting. It, together with the cheese used for the filling, is used to make baniza – flaky pies.
Take note that you will have to wait quite a while at tiny restaurants after ordering a large number of items. The explanation is not in the chefs' sluggishness, but in the characteristics of culinary culture. The overwhelming majority of soups and main courses are prepared at low heat. Typically, it takes an hour or more. Not only is meat stewed, but it is often cooked on Skara – a special grille. Plovdiv offers a wide variety of meat dishes. It may consist of a variety of cutlets and kebabs such as meshana Skara, kebabcheta – a local variation on the Lula kebab, miniature shishcheta kebabs, and sausages such as lukaniki.
Entrails are often stewed or fried at this restaurant. Additionally, you may enjoy pastirma, a cured beef. Frequently, the meat is cooked with vegetables or baked in special clay pots known as Gyuvecheta. It's worth eating the meat gyuvech, which is cooked in a pot with tomato, garlic, and potatoes, as well as the beef kavarma, which is prepared with onions, sweet peppers, and red wine. Kapama made with a variety of meats and sauerkraut or raw cabbage is quite appetizing. Moussaka, which arrived in Plovdiv's cuisine many centuries ago, is also prepared there. This dish is made with potatoes, eggplant, diced beef, and parmesan cheese.
It's worth experimenting with beef cooked with mushrooms in a frying pan Sach, as well as filled cabbage. Sarmi, plneni chushki — this is the most well-known meat-filled pepper. Take note that the meals at Mehana, a traditional restaurant, will be very large. Make a point of sampling a Shopska salad made with cucumbers, tomatoes, roasted sweet peppers, onions, fresh parsley, and cheese dressed in olive oil and apple cider vinegar. It has the flavor of a Greek or rustic salad. Snezhanka with yogurt, cucumber, and garlic is an intriguing combination. It will appeal to tzatzika devotees.
Plovdiv will appeal to fans of first courses. Here, soups made with chicken, fish, dairy, meat, and greens are provided. It's worth trying the Tarator soup, which is made with cucumbers, chopped walnuts, garlic, and fresh dill and filled with sour milk. Tarator is traditionally prepared throughout the summer. Bean chorba soup is a delightful combination of beans and veggies. It may be topped with meatballs or fried sausages. It is vital to use caution if Luta Chushka is in its composition. This is a very flammable pepper. Shkembe chorba is a festival dish made with fried veal tripe with a spicy garlic sauce.
Make certain to sample Banitsa. This is a layer cake or, more often, a roll of conventional dough that is very thin. Between the layers, the filling is applied. Banitsa is most often served with cheese. It is served with milk or ayran for breakfast. However, this cake is often requested for dessert with fruit, honey, or nuts as fillings. For the New Year, leaves with New Year's wishes are put in the Banitsa. They are known as "Kismet." A fascinating fact is that sauerkraut-based meals are typically featured on the New Year's table.
In Plovdiv, oriental sweets including as halva, baklava, and Turkish delight are popular. Additionally, European cakes and pastries are created here. Peach Melba ice cream is delicious when combined with fresh fruit, whipped cream, almonds, and syrup. All of this may be accompanied with a cup of coffee. Turkish coffee is the most popular choice, although espresso and cappuccino are also available. It's worthwhile to sample some of the region's finest wines. Pay attention to Plovdiv's fruit vodka Rakia. Take note that the home Rakia is far stronger than the standard forty degrees. Rakia is a plum, grape, or cherry liqueur. Additionally, local liqueurs are delectable.
Budget
The cheapest fast food restaurants may be found along the main street for as low as 0.50-1.00lv to 2-3lv. There are several such establishments serving pizza, traditional fare, and kebabs.
Mid-range
There are several reasonably priced low-end eateries. Take note of the menu and budget between 10-15lv for a full dinner (salad, main dish, dessert, and beverage(s).
Splurge
Paying a little extra will almost certainly result in somewhat better food than the alternatives above, but the majority of the cash will undoubtedly go into the whole experience. The most expensive locations are in the old town, above a hill. Expect to spend a little extra, maybe 20-30lv and above. Additionally, there are a few eateries located outside the town.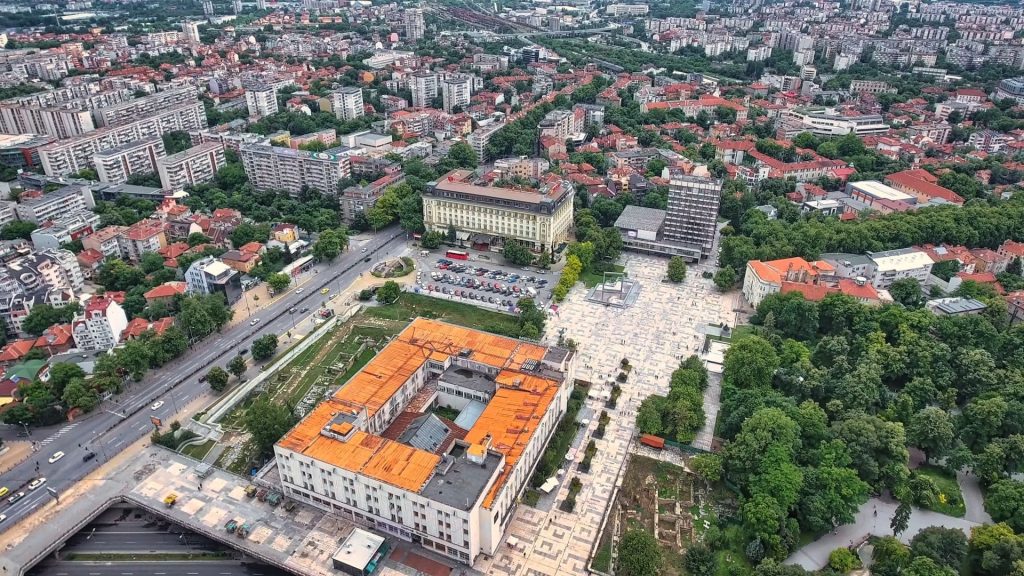 Plovdiv is Bulgaria's second biggest city. Malls sell both contemporary clothing and shoes, while marketplaces provide a variety of handcrafted gifts manufactured by local artisans. The city is home to H&M, New Yorker, Bershka, and Pandora outlets. However, you should keep in mind that, on average, local costs are comparable to those in certain European nations. As a result, such purchases may not always result in the best advantage. However, if you locate your favorite shirt on sale at a brand shop, you will earn a profit. Discounts in Plovdiv often correlate with those in other European nations. However, several retailers have their own deals in the spring and autumn. Winter price reductions often begin before to Christmas, not after.
If you are used to purchasing sheepskin jackets in Bulgaria, you will find them inexpensively in Plovdiv. However, it's worth mentioning that the majority of the styles here are completely traditional or even vintage. If you're looking for a more contemporary jacket, seek for boutiques run by Turkish or Greek brands. There are similar establishments across the city. Keep an eye out for leather shoes made in Bulgaria. In town, there are Estil stores. This store sells high-quality backpacks and suitcases. Enzo Nori sells leather wallets. If you're looking for high-quality leather shoes, visit TendenZ or Mat Star.
If you don't want to waste time looking for a certain business in Plovdiv, you may visit one of the nearby shopping malls. Markovo Tepe Mall has dozens of businesses and a food court. There is, however, no supermarket in this area. You may visit the Plovdiv Mall. It is feasible to leave the youngster in the top-floor children's room, get a throwaway mobile phone with which to interact with him, and go about your business. Shopping Center Hali is also worth mentioning.
Local retail malls remain open till 10 p.m. Ordinary businesses shut at seven p.m. Plovdiv has a number of convenience shops where you can get food and other supplies. However, the costs are rather exorbitant there. Sunday is not a good day to explore tiny souvenir stores or businesses. Numerous businesses will be closed. It is worthwhile to spend time and visit Plovdiv's Farmer Market. This is the local market, where in addition to agricultural items, handcrafted soap, needlework, and other souvenirs are often offered. Along with handcrafted items, you may purchase a belt or cap in the Bulgarian traditional manner. They will serve as a reminder to visit this nation.
A silver ring, bracelet, or pendant may be an excellent investment. Silver is affordable in this country. Counterfeit goods are very uncommon. However, it is preferable to take your time and explore for businesses that are not situated near tourist sites. The reality is that the price differential might be as much as two or even three times more merely due to the seller's avarice or the position of the business in relation to visitor expectations. You may purchase gold and diamond jewelry. If your budget is limited, focus on high-quality costume jewelry.
When in Bulgaria, it's worth paying attention to local cosmetics made with rose oil. Locals refer to it as "liquid gold." Rose oil is really helpful for the skin. It calms, softens, promotes cell regeneration, hydrates, and enhances the appearance of the skin. Rose oil is used to make moisturizers, lotions, handcrafted soap with rose petals, and lip balms. Rose oil is used to create the primary cosmetic hit – cleaning and toning rose water.
It's good to pay attention to cosmetics containing rose oil. The brands Refan, Red Rose, and Lema are deserving of the greatest attention. The quickest way to find handmade soaps, hand and body lotions with rose oil and yogurt, and buttery scents is to search online. Rose essential oil is also available individually. It is preferable not to purchase too cheap oil. In this circumstance, the likelihood of acquiring a diluted or even counterfeit product is quite significant. Typically, rose water is used as a facial tonic. Ceramics painted in the classic Trojanska Sharka manner will make an excellent investment. Red, blue, green, and gray are the classic hues. Everything is available – from a little inexpensive cup to a large ceramic dish or pot.
Towels, tablecloths, and aprons embroidered in the classic manner are all very appealing. Notable are the roses and figs jams and confitures. Local Turkish delicacies are excellent. Other Oriental confections are likewise of exceptional quality. You may get kashkaval made from either goat or cow milk. It is fresh and offered at the market. However, it is available in supermarkets in a tin form that is ideal for travelling. It's worth noting herbal teas, local seasoning kimion, and aromatic rose petal honey. Make certain you get a bottle of local Rakia. Although it is most often created using apricots, it may also be found on figs, plums, apples, or grapes. Mentha liquor, Mastic vodka, and regional semi-sweet and fortified wines are also worth sampling.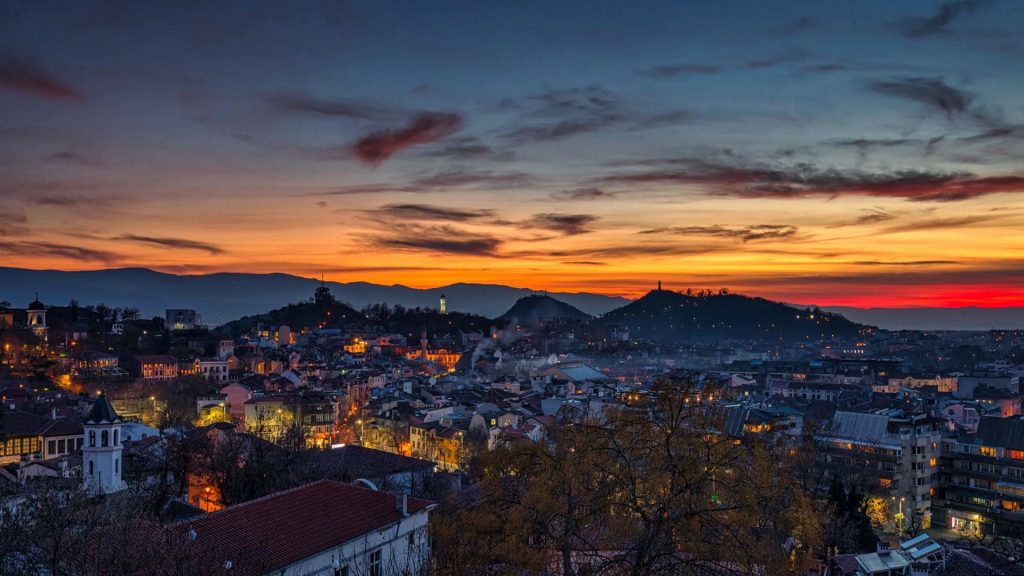 There are several nightclubs in the city to suit every taste and budget. Absinthe House or Kotka and Mishka will appeal more to alcohol enthusiasts. At the Bally Club, you'll discover excellent cocktails and a small dance floor that's frequently packed. Fans of all things Irish, particularly beer, should make their way to Headshot the Irish bar. Rock music aficionados often hang out at Rock Bar Download in the evenings and on weekends. Baba Yaga is similar to anti-cafe, except it contains alcohol. You'll find ping pong, table football, and a friendly environment here. Galaxy Live Club will appeal to fans of late-night discos, nude women's bodies, and electronic rhythms.
Stay Safe & Healthy In Plovdiv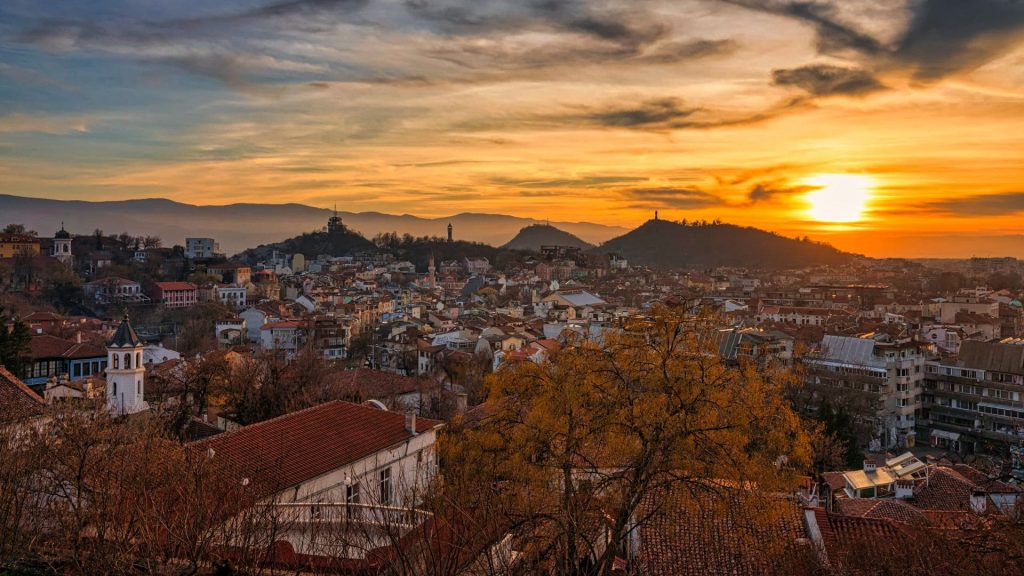 Plovdiv, in general, is a pretty secure city. Avoid the ghetto neighborhood at all costs. The historic district and main street are often bustling and safe. Parks are safe during the day; avoid them at night unless you are part of a bigger group. Avoid initiating verbal conflict with natives! Avoid wearing football jerseys or scarves from Plovdiv or Sofia-based clubs, particularly on match days. Overall, the city's safety has improved in recent years.
If you're traveling by public transit, keep an eye on your personal goods at all times. Numerous pickpockets prey on packed buses (like bus line 1, e.g.).